March 16, 2016
CU-Boulder alumnus leads public transportation transformation
Dave Genova is RTDetermined to expand access and safety across the metro area
Community, Innovation, Progress

That's how many new lines RTD is planning to open in 2016, an immense project that adds prodigious convenience and value to metro Denver's transportation options. Genova, a CU-Boulder alumnus, is leading the way into a new era of rapid transit across the Front Range.
"Doing one of these openings in a year is huge; it cuts across our entire organization," Genova said. "But to do five in one year, that's unprecedented."
The year started off with the January launch of the Flatiron Flyer, a rapid transit bus service between Boulder and Denver. Next up is the highly anticipated University of Colorado A Line, 23 miles of rail stretching from Union Station to Denver International Airport, connecting communities along Interstate 70. It debuts April 22.
The B Line, opening this summer, will get commuters from Westminster to Union Station (or vice versa) in only 11 minutes. The G Line – Wheat Ridge to Denver in 26 minutes – will open in the fall and the R Line is scheduled to open this winter.
"I don't know that any other agency has done that many openings in a one-year period," Genova said.
Yet there are plenty of other challenges, he said. The economic and population growth that has led to the expansion of mass transit also has brought a different kind of concern to RTD.
"The challenge we have in the great economic times that the Denver area is experiencing is that it's really a struggle for us to hire bus operators and maintainers," he said. "I think in the transit industry in general it's a challenge to have the right number of people and the right kind of people in the right positions, particularly when economics are good and we're all competing for qualified folks."
Keeping the system in a state of good repair is also paramount, he said, "and, of course, doing it all safely."
"I spent about six or seven years in the environmental industry; at the same time I learned a lot about safety in terms of the different operations that we did and managing our field crews," he said.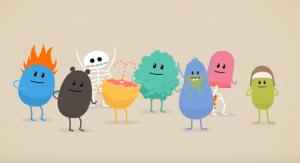 Now, RTD has launched its "Dumb Ways to Die" campaign – originally a public service campaign by Metro Trains in Melbourne, Victoria, Australia – to promote rail and bus safety. The campaign features a catchy tune and graphics depicting the outlandish things that the bean-characters do to get themselves killed, such as eating medicine that's out of date or using their privates for piranha bait. While the video goes through many rather interesting scenarios, it wraps at the end with the message of safety around mass transit.
"It's an unusual program because we're talking about a subject that's not real popular to talk about, and we're doing it in a way that's maybe a bit humorous and maybe a bit irreverent," Genova said.
Also on Genova's already full plate are methods of improving access to transit, easy fee management and apps for real-time schedule insights.
RTD is hoping to fully implement its smart card program by mid-summer, he said. The card will allow travelers to either go to an outlet or the Web to add value. As they ride the fees are deducted, helping them more easily manager their account.
"We're also looking to how we may be able to work with some of the transportation network companies to maybe build some other options for the first and last mile for our patrons," he said.
With a degree in geology, Genova didn't set out to build a distinguished career in public transportation. But a job posting for a RTD safety and environmental manager caught his eye.
"I applied for a job and 22 years later, here I am," he said. "I was really familiar with the RTD services and when a position came available that was right in my area of expertise at the time.
Genova credits his time at CU-Boulder for getting a leg up in his career. He was part of the 1979 President's Leadership Class, which helped him build acumen in business and leadership, and gave him exposure to businesses and regional leaders from Denver to Boulder.
"Since my bachelor's was through the College of Arts and Sciences, the President's Leadership Class brought in a whole different perspective – a business and leadership focus that otherwise I would not have had exposure to," he said.
Now those leadership skills are creating the blueprint for the future of public transportation across the Front Range in exciting ways – today and down the road. But first and foremost is getting the five new lines up and running, on budget and on time, Genova said.
"Once we get all these openings complete this year – and then in a couple years as we open a couple new lines – we'll have just a great hub-and-spoke system where from just about any corner of the region you can get on public transit and get to just about anywhere else in the region," he said.