February 8, 2017
ALL FOUR: People – Jacqueline R. Berning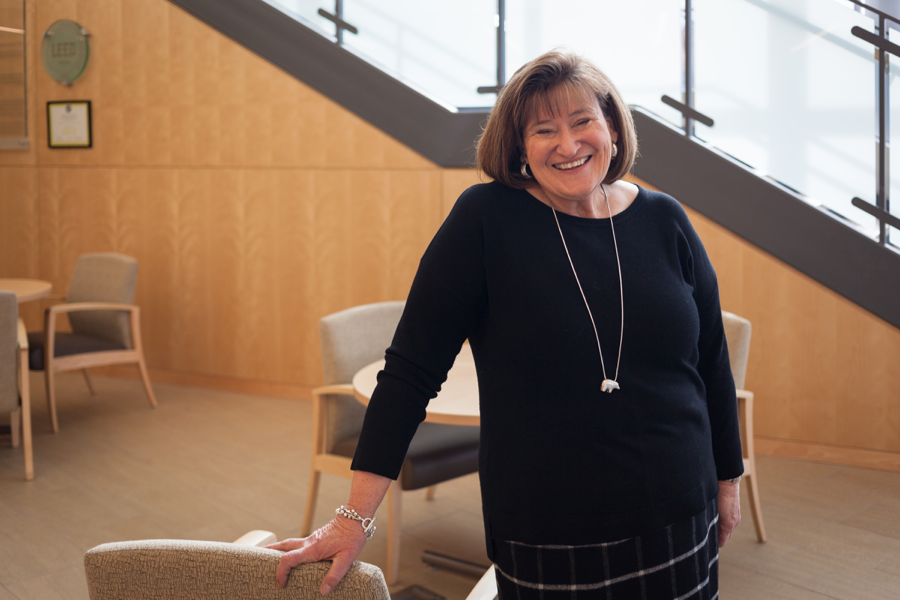 Jacqueline Berning, Ph.D., R.D., CSSD, is a professor and chair of the Health Science Department at the University of Colorado Colorado Springs. Throughout her career, she has worked with athletes of all levels and abilities, from collegiate athletes to Olympic hopefuls.
How has the University of Colorado shaped your life?
The University of Colorado has shaped my life in very real ways. After becoming a registered dietitian, I obtained my master's in exercise science from CU Boulder. My adviser at the time asked me to give a guest lecture to his class while he was out of town attending a meeting. One of the students in that class had just begun an internship with the strength coach at the Denver Broncos. The coach asked the intern if he knew any nutritionists. The intern recommended me, and I wound up having the opportunity to work with the Broncos for 25 years. In addition to the Broncos, I have worked as the sport dietitian for the Cleveland Indians, the Colorado Rockies, U.S. Lacrosse, USA Swimming and CU Athletic Departments both at Boulder and at UCCS.
But on an even more basic level, as an employee of the university, I get to teach students about nutrition and human metabolism and exercise, and I've been able to pass on my knowledge and work with athletes to future sports dietitians which has always been my dream.
When people ask you about the University of Colorado, what do you tell them?
CU is my pride and my joy. It's allowed me to have the career that I have now, and the opportunity to pass down to my students what the university gave me. CU is the reason I've been able to do what I love—and it's how I continue to do the things that I love. For example, UCCS is developing a sports medicine and performance center (SMPC) on campus in collaboration with Penrose St Frances Hospital and Centura Health Care system. The creation of the SMPC in a city where sports and athletics are woven into the fabric of Colorado Springs has been a 20-year goal of mine.
"CU is my pride and my joy. It's allowed me to have the career that I have now, and the opportunity to pass down to my students what the university gave me."
What values did you learn at the University of Colorado that impact your life to this day?
I was a bit of an older student when I decided to go back to school to pursue my Master's degree, and my background was in nutrition rather than in exercise. Despite that, my professors and the university were totally welcoming. I was able to bring a new perspective to exercise science because of my nutrition background. The welcoming nature and openness of faculty and staff gave me the drive, motivation and determination to take my expertise to a new level and allowed me to have the career that I now have.
What do you find most inspiring about the University of Colorado?
When I went back to get my master's at CU Boulder, I discovered that I love being on college campuses. I love the atmosphere, the transfer of knowledge from professor to student and from student to student. I found out that I am a life long learner. Today my inspiration comes from my students on the UCCS campus who challenge me every day to teach them the latest knowledge and clinical applications about my specialty. I consider it a privilege to be a UCCS professor and spend my day in an environment that inspires knowledge and learning.