October 13, 2017
ALL FOUR: People – Caroline Clevenger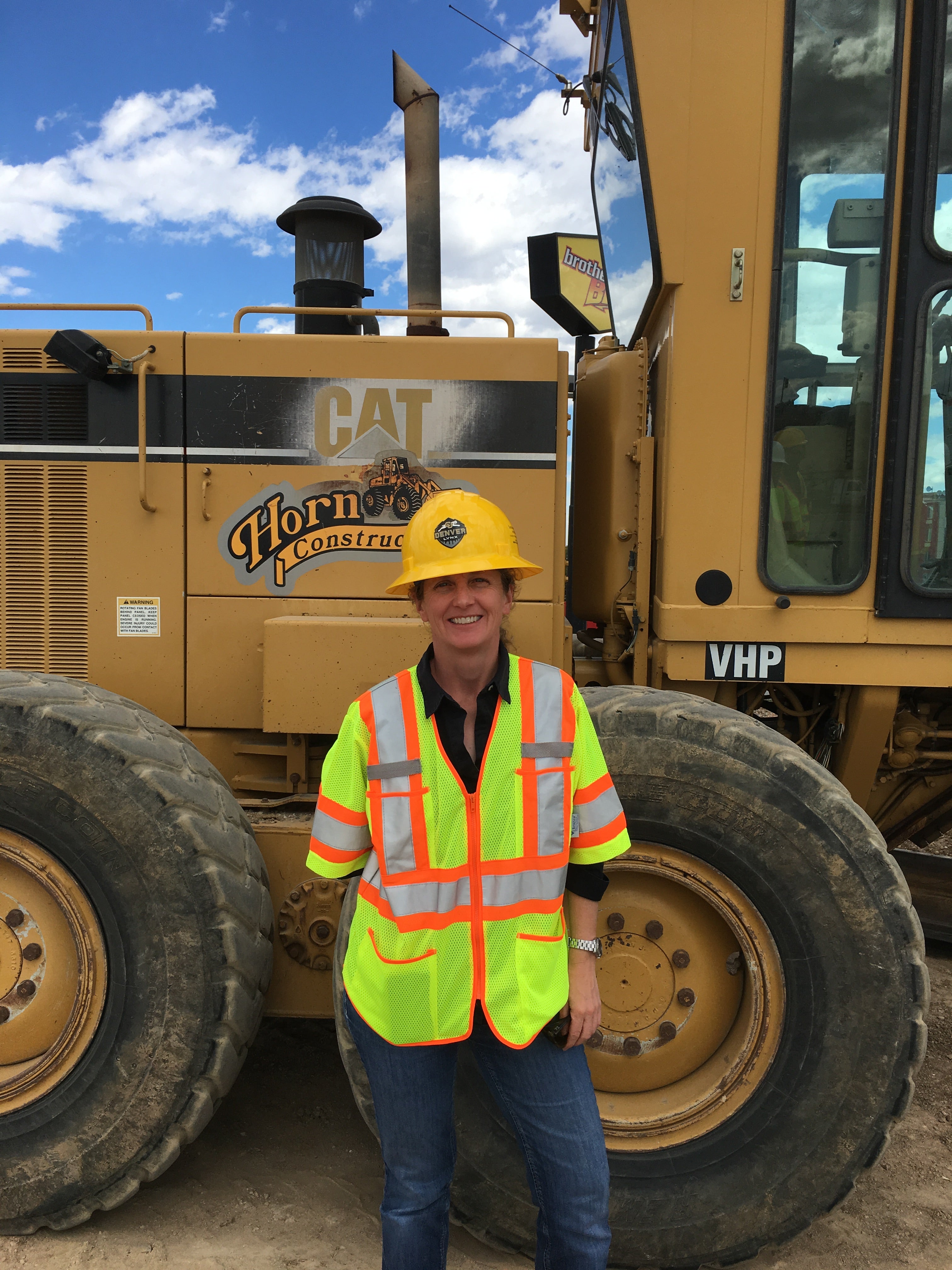 Caroline Clevenger, associate professor of civil engineering, is assistant director of CU Denver's Construction Engineering and Management (CEM) program.
It is an interdisciplinary construction program backed by industry and supported by accredited schools of architecture and business.
How has the University of Colorado shaped your life?
It has given me opportunity. CU Denver is willing to let its faculty take risks. I came to CU Denver to start a new program, and I feel lucky that there has been a critical mass, as well as support from various departments, to allow for collaboration across disciplines. At CU Denver, I have been given the liberty to take initiative and explore an academic approach that looks to create new bridges between architecture, engineering, and construction.
Starting an Integrated Construction, Management and Leadership certificate at CU South Denver is one example of our interdisciplinary initiative. In addition, the CEM master's program provides all our engineering students the opportunity to take architecture or business courses as part of the program. Many universities are more resistant to change or siloed. However, CU Denver has allowed our program to give students unique opportunities and experiences.
When people ask you about the University of Colorado, what do you tell them?
I'm still relatively new to the CU system. This is my fourth year here. Having grown up on the East Coast where there are many competing colleges and universities, I'm impressed with the impact of the CU system as a whole. It has a deep and far-reaching influence on the people who stay in our community. There is quite a network that is immediately available not only between the campuses, but also across industry, for alumni around Colorado and nationally. Regional loyalty to a university and university system is a bit of a contrast from where I grew up.
What values did you learn at the University of Colorado that impact your life to this day?
Something that frequently comes up is resiliency. There will always be challenges. However, a good attitude and perseverance will be rewarded. I try to use that approach in my own personal life as well as my work life.
What do you find most inspiring about the University of Colorado?
I've been excited by the quality of people that you can find and the level of commitment that they have to making things better. A lot of people feel proud and appreciative of what they have.
Specifically, our CU Denver students – many of whom are also working while they are taking classes – want to see change. So, they still find time in their busy schedules to get involved in extracurriculars such as student clubs, field trips or volunteering to build for Habitat for Humanity.
Similarly, our CEM faculty team is very committed to doing everything we can to make the program better. We literally want to build a better place. In our classes, we try to focus on practical applications of engineering to prepare our students to be professionals. We also look to use the city of Denver as our classroom and integrate our program throughout the fabric of the city. It's exciting because it feels as if CU Denver, the city of Denver and the state as a whole are all on upward trajectories.
Overall, I've been impressed by the nimbleness of CU Denver. It can change quickly and adapt. The future of engineering education will look very different than it does today. Urban campuses that are open to innovation and being agile will have a real advantage in the next decade. Universities that are capable of this kind of change will flourish.