University of Colorado names Mark R. Kennedy as presidential finalist
The University of Colorado Board of Regents today named Mark R. Kennedy as the finalist for president of the university system.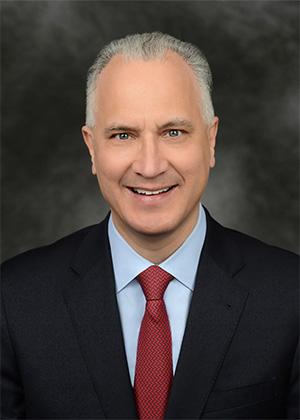 "Mark Kennedy is a proven leader with a diverse set of skills and experiences in higher education, government and business that will allow him to build on the considerable success CU has experienced in recent years and take the university to even greater heights," said Sue Sharkey, chair of the CU Board of Regents. "My colleagues on the Board of Regents and I are excited to have the CU community meet and get to know him in the coming weeks."
Kennedy, 61, is president of the University of North Dakota and previously served as a member of the United States House of Representatives (Minnesota) from 2001-07. Before Congress, he had a successful business career in leadership positions with some of America's leading companies, including those that became Macy's and General Mills. His academic career before UND includes teaching and research at some of the top universities in the United States and internationally. He also directed the Graduate School of Political Management at George Washington University. His full resume is http://www.cu.edu/finalist-cv.
"I'm honored to be considered for the presidency of the University of Colorado and I appreciate the confidence and trust the Board of Regents has in me. I look forward to meeting and talking with the university community in the selection process," Kennedy said.
"My wife Debbie and I are first-generation college graduates, so we are passionate about the power of a college degree to positively change the lives of students, their families and their communities," he said. "I appreciate the chance to work with the Regents and the CU team to expand those opportunities and to elevate CU's rank among the world's premier universities."
The Board of Regents was unanimous in its recommendation to name Kennedy as finalist to replace Bruce D. Benson, who announced in the summer that he would retire from CU after 11 years at the helm. Under Colorado law, a finalist for the position must be publicly named for at least two weeks before being named president.
"The Board of Regents is excited to have a leader of Mark Kennedy's caliber to share with the CU community," said Jack Kroll, Board of Regents vice chair. "He has a passion for higher education and a strong commitment to diversity. His work in organizations and institutions of considerable size and scale, as well as his academic experience, make him ideal for our university."
Sharkey praised the work of the Presidential Search Committee, which conducted a national search in conjunction with the search firm Wheless Partners.
"Our search committee had broad representation from our four campuses, alumni, donors and communities and they did a great job," Sharkey said. "They presented the regents with a deep and diverse pool of candidates, and we are excited that Mark Kennedy rose to the top."
Kennedy is scheduled to make visits to each of CU's four campuses the week of April 22 to meet faculty, staff, students, alumni and friends. The schedule is:
April 22 – CU system administration/CU Foundation
April 23 – CU Colorado Springs
April 24 – CU Anschutz Medical Campus
April 25 – CU Denver
April 26 – CU Boulder