UCCS Social Work Programs Fulfilling a Critical Need
BSW and MSW students are on track to do 45,200 community learning hours annually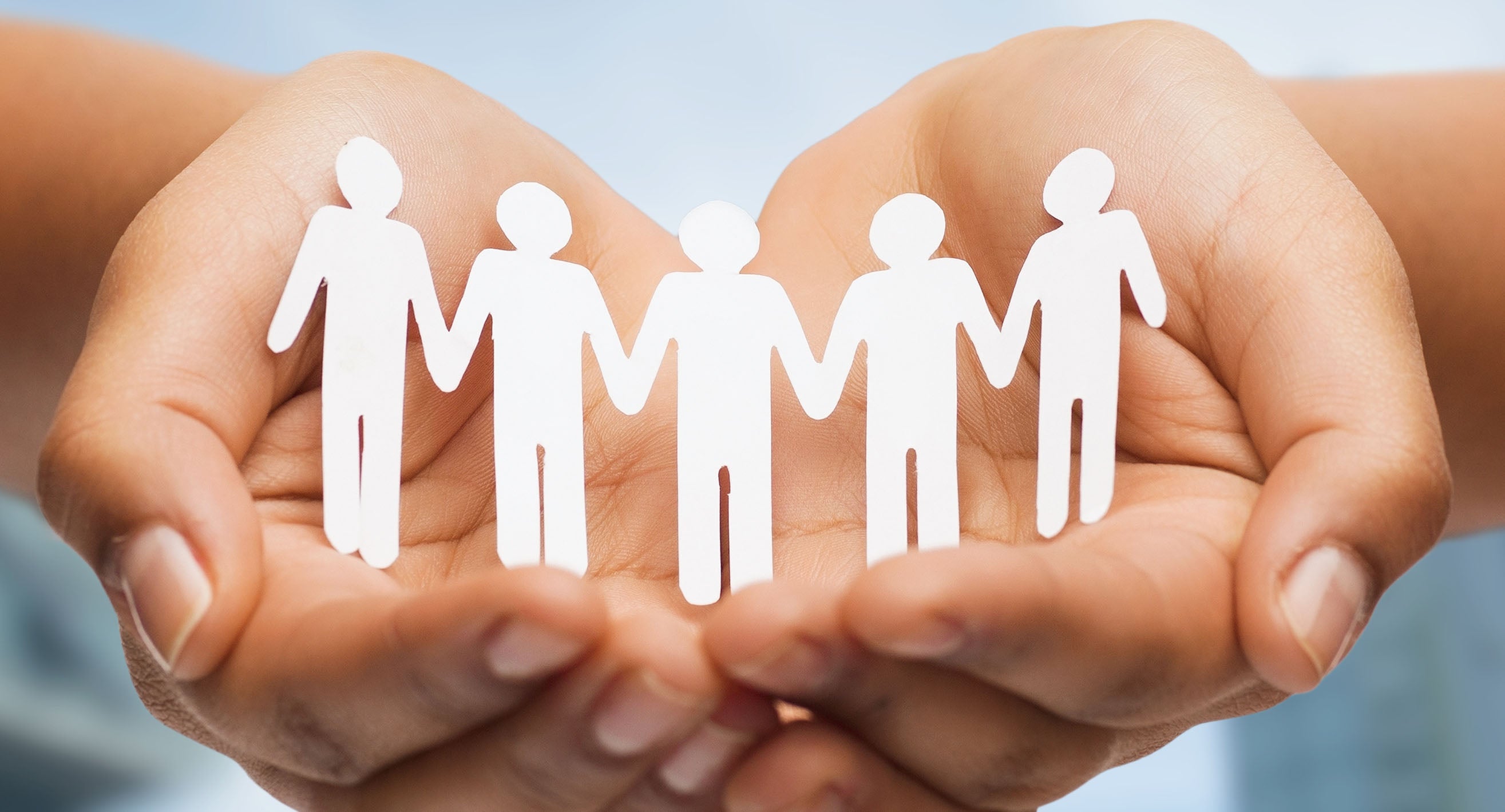 In its short existence, the University of Colorado Colorado Springs bachelor's and master's of social work (BSW and MSW) programs are already fulfilling a critical need in El Paso County. Launched in fall 2020, the programs not only give UCCS social work students hands-on learning, but the community tens of thousands of hours of much-needed support through student service learning.
Catherine Simmons
, professor, MSW program director and chair of the UCCS Department of Social Work. "Starting at their very first year for the master's program and then throughout their entire senior year for their bachelor's program, they're out there learning and giving back to the community . . . and the community is giving to them. It's this reciprocal win-win experience."
The program this year has 35 bachelor-level students working an average of 400 hours of service learning, on track for 14,000 hours annually. Thirty-three master's first-year students are undertaking 13,200 hours and 33 second-year students anticipate logging 18,000 hours.
"Combined, our students are on track to do 45,200 community service hours," Simmons said.
Born out of demand, the BSW and MSW programs was initiated in the fall 2020 and the first cohort of students of 22 master's students and seven bachelor's students graduated in May of this year.
"Our first graduates started in the fall of 2020, which was in the midst of Covid," Simmons said. "The first graduates are a unique group, in large part because they started during a pandemic. Our next two cohorts are also equally strong."
Overall, she said, social workers provide most of the therapy in the United States, performing 60% of the therapy of all the mental health providers. Community driven, Simmons said there is high demand for a Master of Social Work program catered to Colorado Springs, El Paso County and Southern Colorado.
The curriculum and service learning are trauma-informed and catered to the specific needs of El Paso County: Child welfare, health care, military and schools.
"And those are our four pillars of excellence in what we're trying to build with the program," Simmons said.
Joel Yuhas, president and chief executive officer of Memorial Hospital Central and Memorial Hospital North within UCHealth, pushed to provided funding for students. Together with the city of Colorado Springs, they funded a significant grant to have students specifically trained in health and behavioral health, social work through the UCHealth system. UCCS School of Public Affairs Dean George Reed was also a strong supporter of the program, Simmons said.
The social work interns and programs are proving to be popular among the constituents they serve.
The UCCS Social Work Program and its curriculum are also in high demand among students of all backgrounds and ages in southeastern Colorado.
"Our social work students are social justice oriented," said Laurel Bidwell, associate professor and Bachelor of Social Work program director. "They're compassionate. We have students who are very much interested in the action-oriented steps of how to solve a need that they see in their community. They're helpers, and so very much in line with other helping professions, like nursing and other allied health professions.
The master's and bachelor's programs are in the process of becoming accredited by the Council on Social Work Education.
"We had a successful site visit so we're very excited to be in this last portion of our accreditation journey," Bidwell said.
"In addition to the BSW students who will join the workforce at local agencies, schools and treatment centers, our MSW students will be able to get an advanced license to become independent clinical practitioners," Bidwell said. "So ultimately, we will bring more independent clinical social workers into the Springs during a time where they are greatly needed."
Already, UCCS social work bachelor's and master's students are panning out across southeastern Colorado.
"Students and graduates are working in homeless shelters and agencies that provide services to those impacted by intimate partner violence," said Ila DeBose, clinical assistant professor and Bachelor of Social Work field education director. "We have students placed in our schools – public and charter – as well as with residential treatment facilities for youth."
Students and graduates are active within the justice system working with the Colorado Springs probation office and providing services in agencies for those in foster care, at risk of having their children removed and reunification, DeBose said.
The Master's and Bachelor's of Social Work leaders are pleased with the extensive reach of the program and the positive impact it has had already in El Paso County and anticipate growth in the programs.
"As long as there's workforce shortages – and social workers provide most of the therapy in the United States – we're a significant part of the workforce," Simmons said. "We're hoping that we're able to meet the ongoing growth needs while maintaining the highest standards of education possible."