STAR HARBOR and the University of Colorado Collaborate on Space-Focused Educational Curriculum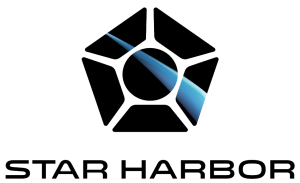 Lone Tree, CO (Sept. 20, 2022) – The University of Colorado (CU) and STAR HARBOR will collaborate on an initiative aimed at meeting space workforce needs while also advancing the emerging field of space medicine, the leaders of both organizations announced today.
The effort will tap into expertise on two of CU's campuses. CU Boulder has long been a leader in aerospace engineering and space sciences. The CU Anschutz Medical Campus, one of the top academic medical centers in the country, is developing a leading-edge space medicine program that focuses on extreme-environment medicine and biology. Faculty and students from the CU programs will work with scientists and researchers at STAR HARBOR's campus in Lone Tree, which is developing spaceflight training capabilities and curriculum to go along with its research and development initiatives.
STAR HARBOR and the CU system will partner to increase interest in learning, discovery and innovation and will provide critical infrastructure to augment that used by university researchers. STAR HARBOR and CU will engage the next generation of space innovators with a collaborative Space Medicine Program, student internship and residency opportunities, and commercial space R&D programs. The collaboration will foster the next generation of space capabilities, workforce development and education.
"We are proud to partner with the University of Colorado to build a diverse space workforce of the future," said Maraia Tanner, founder and CEO of STAR HARBOR. "Our campus will provide the opportunity for students and residents to learn about space in a dynamic and inspiring new environment. STAR HARBOR will work with local students through research opportunities; workforce development programs that promote diversity, inclusion and accessibility; and a Space Medicine Program unique to STAR HARBOR's training campus."
CU President Todd Saliman said the partnership leverages the university's historic commitment to space and strengths in the field. CU Boulder has one of the leading aerospace engineering programs in the country and is the top-funded public university in NASA research expenditures. Across all its campuses,CU has 20 alumni astronauts, ranging from the early Mercury missions to recent activity on the International Space Station.
"This collaboration builds on strengths CU has developed over decades, since the early days of the U.S. Space Program," Saliman said. "Between the workforce development aspects and the Space Medicine Program, the university and STAR HARBOR will be able to make important inroads and advances in these fields that are critical to the future of space exploration and discovery."
For more information contact: