Seven exceptional faculty members are University of Colorado's newest Distinguished Professors
AURORA – The University of Colorado today introduced seven newly designated Distinguished Professors, the highest honor awarded to faculty across the CU system's four campuses.
CU Distinguished Professors are faculty members who demonstrate exemplary performance in research or creative work, a record of excellence in classroom teaching and supervision of individual learning, and outstanding service to the profession, the university and its affiliates.
CU President Bruce D. Benson reviewed nominations from CU's campuses; with the recommendation of a committee of Distinguished Professors, he forwarded the candidates' names to the CU Board of Regents. Today during its meeting at the University of Colorado Anschutz Medical Campus, the board approved the nominees.
Honorees for 2018 are:
Natalie G. Ahn, Ph.D., Professor of Biochemistry, Associate Director of the BioFrontiers Institute, University of Colorado Boulder
Ahn joined the CU Boulder faculty in 1992 and was appointed as a Howard Hughes Medical Institute Investigator, 1994-2014. Chemistry, biophysics, molecular and cell biology, and computational methods blend to inform Ahn's study of cell signal transduction. She uses mass spectrometry to probe how cells communicate with each other and their environments — and how these processes regulate the way that cells grow, divide and give rise to cancers like melanoma. Ahn is director of CU Boulder's Graduate Training Program in Signaling and Cellular Regulation and former president of the American Society of Biochemistry and Molecular Biology. She is a member of the National Academy of Sciences and the American Academy of Arts and Sciences.
S. James Anaya, J.D., dean of Colorado Law and Charles Inglis Thomson Professor, CU Boulder
A legal scholar and practitioner, Anaya joined CU Boulder in July 2016 when he was named dean of the law school. His scholarship on the rights of indigenous peoples has profoundly influenced U.S. and international legal theory, the practice of law and the conduct of international diplomacy. Among Anaya's many publications are his acclaimed book "Indigenous Peoples in International Law" and his widely used, co-authored textbook "International Human Rights: Problems of Law, Policy and Practice." Anaya has litigated major indigenous rights and human rights cases in domestic and international tribunals including the U.S. Supreme Court, the Inter-American Court of Human Rights and the Caribbean Court of Justice.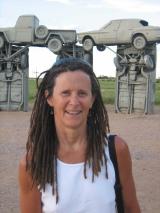 Elizabeth Anne Fenn, Ph.D., Walter and Lucienne Driskill Professor of History, CU Boulder
A world-renowned scholar of early America, Native American history, and historical epidemiology, Fenn holds the distinction of having won both a Guggenheim Fellowship and a Pulitzer Prize. She has studied and written about the devastating impacts of a smallpox epidemic during the years of the American Revolution ("Pox Americana: The Great Smallpox Epidemic of 1775-82") and recently explored Mandan Indian history from 1100 to 1845 ("Encounters at the Heart of the World: A History of the Mandan People," the book that won her the Pulitzer Prize in History). Fenn, who joined CU in 2012, now is at work on an expansive biography of Sacagawea, using her life story to tell us more about the history of the American West and the Rockies.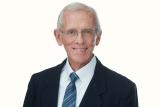 Larry A. Green, M.D., professor and Epperson Zorn Chair for Innovation in Family Medicine and Primary Care, Department of Family Medicine, School of Medicine, CU Anschutz Medical Campus
Green has set a standard for scholarship, service and leadership that's unparalleled in his specialty field of family medicine. A School of Medicine faculty member since 1977, he maintained an active medical practice until 1999 and chaired the Department of Family Medicine for 14 years. He has served on national committees and has led major profession-changing programs, including the Ambulatory Sentinel Practice Network, Preparing the Personal Physician for Practice, the Advancing Care Together initiative, the Prescription for Health program and the Robert Graham Center, the first policy center in Washington, D.C., focused on family medicine and primary care. He has mentored and learned much from students, residents and fellows who have gone on to be leaders in their fields. He was elected to the Institute of Medicine, now National Academy of Medicine, in 1991.
John G. Lynch Jr., Ph.D., Ted Andersen Professor and director of the Center for Research on Consumers' Financial Decision Making, senior associate dean for faculty and research, Leeds School of Business, CU Boulder
At CU Boulder since 2009, Lynch has had a profound impact on marketing. He is a pioneer in memory and consumer decision making, internet retailing, and consumer financial decision making. Lynch is a Fellow of the American Marketing Association, the Association for Consumer Research, the American Psychological Association/Society for Consumer Psychology and one of four fellows of all three organizations worldwide. In 2015 publications tracked by the Web of Science, Lynch was one of the 25 most-cited marketing scholars in the world. He has been a recipient of the Paul D. Converse Award for Outstanding Contributions to the Science of Marketing and the Society for Consumer Psychology's Distinguished Scientific Achievement Award.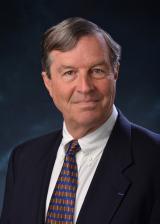 Warren F. Motte Jr., Ph.D., professor, Department of French and Italian, CU Boulder
A professor of French and Comparative Literature, Motte specializes in contemporary writing, with particular focus upon experimentalist works that put accepted notions of literary form into question. He is a prolific scholar, having written eight books, 11 edited or co-edited volumes and over 150 articles and book chapters. He dominates the field of contemporary fiction in French, and has been honored with the title Chevalier dans l'Ordre des Palmes Académiques by the French government, in recognition of his unique contribution to advancing our understanding of modern French literature. In 2016, he was named a CU College Professor of Distinction. He joined CU in 1987.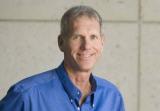 Roy Parker, Ph.D., investigator, Howard Hughes Medical Institute; Cech-Leinwand Endowed Chair of Biochemistry, and professor, Department of Biochemistry, CU Boulder
Parker holds a prestigious Howard Hughes Medical Institute appointment and is a professor in the Department of Biochemistry. A member of the U.S. National Academy of Sciences, Parker is a pioneer in the study of messenger RNA, a key subtype of RNA that carries a portion of the DNA code to other parts of cells for processing. He has long been at the forefront in studying and translating this key field and was elected president of the RNA Society in recognition of his leadership. A superb teacher and mentor, Parker has given tirelessly to the CU community through his leadership and service since arriving six years ago.
With these seven new designees, CU has recognized 99 Distinguished Professors since the program's establishment in 1977.
For more information contact: