Leaders in science, medicine are newest University of Colorado Distinguished Professors
Four faculty members receive high honor for research, teaching, service
DENVER - The University of Colorado today added four names to its roster of Distinguished Professors, the loftiest honor for faculty at the system's four campuses.
The designation recognizes faculty members who demonstrate exemplary performance in research or creative work, a record of excellence in classroom teaching and supervision of individual learning, and outstanding service to the profession, the university and its affiliates.
CU President Bruce D. Benson reviewed nominations from CU's campuses; with the recommendation of a committee of Distinguished Professors, he forwarded the candidates' names to the Board of Regents. Today during its meeting at the University of Colorado Boulder, the board voted in favor of the nominees.
The 2015 honorees are: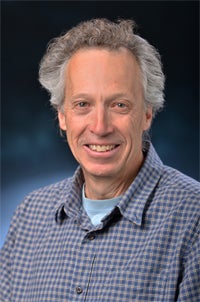 Robert Anderson, Ph.D., professor, Department of Geological Sciences, University of Colorado Boulder. Widely recognized as one of the most incisive, productive geomorphologists in the world, Anderson has co-authored two highly influential books and published nearly 150 research articles on the study of the earth's surface. For over 25 years, he has demonstrated how to combine a first-hand understanding of geomorphic processes, based on extensive field experience in a wide range of environments, with a strong background in continuum mechanics. Last year he received the Hazel Barnes Prize, the top award for research and teaching at CU-Boulder, which he joined in 2003.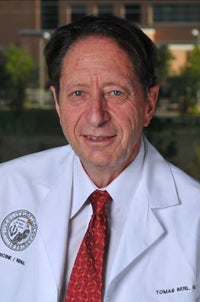 Tomas Berl, M.D., professor, Department of Medicine, Division of Renal Diseases and Hypertension, School of Medicine, CU Anschutz Medical Campus. A member of the faculty since 1973, he has excelled in every aspect of academic life. His basic science research was focused on the control of water excretion. He was highly lauded for his bedside teaching skills and as a model clinician devoted to patient care. During Berl's 16 years of leadership, the Renal Division earned wide recognition as the premier innovative center of excellence for the study and treatment of kidney diseases and for the training of future specialists. His many honors include the National Kidney Foundation's David Hume Award for exemplifying "the highest standards of scholarship and humanitarianism."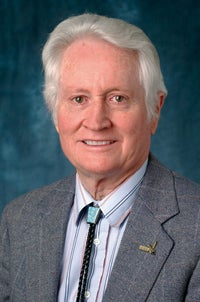 George Born, Ph.D., professor, Department of Aerospace Engineering Sciences, CU-Boulder. His service to CU since 1985 has been crucial in building the Aerospace Engineering Sciences Department into one of the top programs in the country. Born's research on remote sensing has revolutionized oceanography with the development of tools to study the ocean from space. His technical contributions to precise orbit prediction have been key to the successes of NASA's Mariner and Viking missions to Mars. For three decades, countless faculty members and students have been profoundly affected by his creation and leadership of the Colorado Center for Astrodynamics Research.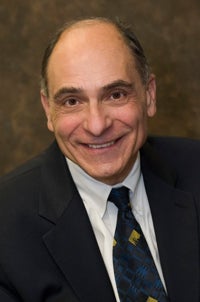 Charles Anthony Dinarello, M.D., professor, Division of Infectious Diseases, School of Medicine, CU Anschutz Medical Campus. He is known for discovering, cloning and characterizing the first member of a major class of small protein regulators of inflammation and immune system, the interleukins. This trailblazing work makes Dinarello a key founder of the biology of cytokines, proteins crucial to human diseases. His research has substantially affected understanding and treatment of inflammation, infection, HIV-1, diabetes and heart disease. He has tallied more than 1,000 peer-reviewed publications, eight honorary degrees and 16 major international prizes, and is a member of the U.S. National Academy of Sciences and the Royal Netherlands Academy of Sciences. He joined CU in 1996.
With these four new designees, CU has recognized 83 Distinguished Professors since the program's establishment in 1977.