Important issues for CU in legislative session
The 2019 session of the Colorado General Assembly began on Jan. 4 and as usual, there are some important issues for CU. First and foremost is the state funding request put forth in November by former Gov. John Hickenlooper. It calls for a $98 million increase for higher education (CU's share would be $30 million). The increase is predicated on a zero percent tuition increase. The request also called for a $23 million increase for financial aid statewide and a $6.5 million increase for a new rural teacher scholarship program intended to encourage new college students to pursue a teaching career in rural Colorado.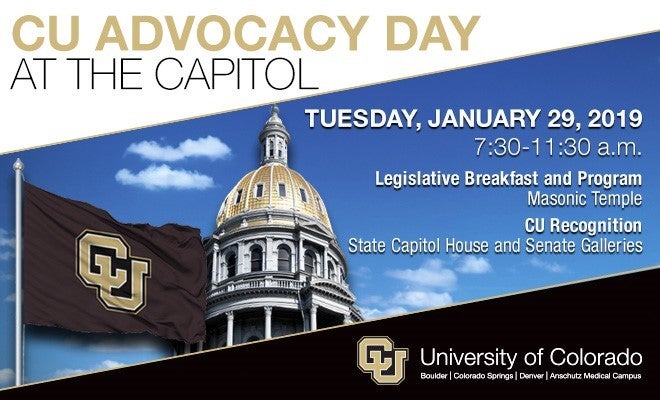 We applaud the proposed increase and will be working with incoming Gov. Jared Polis and state lawmakers to further the recommended increase. The governor and legislators work to craft the budget throughout the session. We should know more in March about precisely where we are headed. We are encouraged to see state funding for higher education going in a positive direction and we appreciate the support of the governor and legislature. We believe it is an investment with significant returns to the state.
We are also keeping an eye on pending legislation that deals with critical shortages in Colorado, such as rural teachers. These are important issues for our state and CU plays a substantial role. We also expect legislation for dealing with mental health issues throughout Colorado.
We have some important capital projects under consideration as well. We are seeking year two funding for the Anschutz Health Sciences Building on the CU Anschutz Medical Campus and the renovation of the Engineering building at CU Denver. There are other capital projects on the list, but these two are our priorities.
One-third of the legislature is new this year: We look forward to continuing to work with our legislative champions and gaining new ones. Our Government Relations team is diligently tracking legislation and promoting and protecting CU's interests. We look forward to a productive 2019 legislative session.