DAWN Clinic expands its impact and partnerships
Volunteers find innovative ways to assist the community
Cathy Beuten | CU System
The DAWN Clinic is a shining example of the CU Anschutz Medical Campus and Aurora communities working together for the health and wellness of all. Now in its fourth year, the clinic has continued to expand its reach to underserved patients, just as it has expanded its field of supporters.
To aid in this expansion, dozens of supporters gathered Feb. 2 for the inaugural DAWN of Opportunities gala, which featured success stories from several of the clients:
"Once I was seen at DAWN Clinic, I felt hopeful and motivated because after being evaluated by doctors there, I feel that they have an attentive interest in my case, and that they always have good intentions to help me – to solve my health problems,"
Janeida Coa de Martinez wrote in her testimonial.
"When I went to DAWN I met their care coordinators, including Beatrice Guillermo who took charge of han­dling my case from then on,"
recalls patient Juana Laura Puga
. "After many months of hard work and reaching out to community health partners, the DAWN Clinic finally received the tools necessary to do my surgery."
"I am so thankful to DAWN Clinic staff and the doctors and nurses for the special care they gave my parents, their patience and the time they took to explain their medical conditions to them. Thank you DAWN Clinic workers,"
wrote Anthonia Obioha.
"It is unbelievable that [DAWN Clinic provides] free medical service to less privileged persons like myself," said Luke Umeh. "I thank DAWN Clinic doctors for alleviating my fears by stating the actual position of my blood sugar and prostate [specific antigen] level."
The gala – which will occur every other year – raised $70,000 for the clinic. The money has been – and will be – used to fund patient care and leadership development for student volunteers.
Coming a long way: Launched as a collaboration between the Fields Foundation and the CU Anschutz Medical Campus, the clinic has from the get-go served the community at the Opportunity Center, 1445 Dayton St., Tuesdays between 5:30-9 p.m. The DAWN Clinic has seen more than 1,200 unique patients since opening in 2015, and has had more than 3,000 individual patient encounters.
Donate to DAWN And now you can find CU Anschutz Medical Campus students in all areas of specialty and other volunteers welcoming patients on Mondays and Wednesdays as well.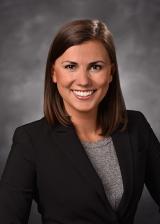 "Complete Care for DAWN now involves quite a few different specialties," explained Erin McGonagle, a fourth year medical student volunteer and a chair of the Primary Care Division which was originally called the Complete Care Division. "Because of this growth, we have expanded our clinic nights and our leadership teams to accommodate both a Primary Care Division and a Specialty Care Division."
Specialty care includes an integrated diabetes clinic that goes beyond medical management to lifestyle modifications one Monday each month. The clinic is nurse practitioner and pharmacist driven along with registered dieticians, diabetes educators and physical therapists, explained Joe Johnson, president and medical director of the clinic and a physician at InnovAge.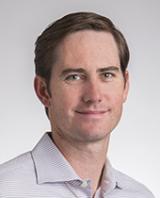 DAWN also holds women's health clinics twice a month on Wednesdays and physical therapy sessions by appointment. And it has added a new cardiology clinic in conjunction with the Division of Cardiology, Johnson said.
"That has been very successful, we have a substantial population of middle aged gentlemen with severe congestive heart failure," Johnson said. "Gaining the capability to do echocardiograms and having the specialty level medical management of those cardiac patients are a real benefit to our patients."
And the DAWN Clinic provides the underserved community a great deal more than medical treatment. It cares for the person as a whole, once even going so far as finding a way for a patient, Frank, who had end-stage liver cancer to go back to Mexico to spend the end of his life with family. His family was grateful he was able to spend his final days on the beach with them – after away 20 years.
Carlos suffered from severe COPD and it was clear after months of home visits that he would be in need of hospice care. DAWN arranged for free in-home hospice care through Denver Hospice. And while Carlos was unable to pass with his children in Hondouras, he did have a painless death with medical, religious and familial support.
"Going above and beyond: I think that is implicit in the DAWN name -- Dedicated to Aurora's Wellness and Needs," McGonagle said. "It's not just about the medical care, though that is our primary focus, it's about really providing for the whole patient."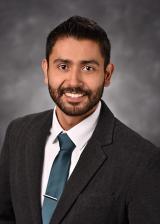 Overcoming obstacles for complete care, extended reach:
Faced with sometimes daunting needs with limited resources, volunteers have found many creative ways to assist the community.
"There have been many patients who have needed some type of surgical intervention, but that's just not something that we can offer at the clinic," said Fred Gonzales, student director and also a fourth year med student who has served at the clinic since it opened. "Fortunately, we were recently approached by Dr Karen Chacko, the new Dean of Clinical Outreach and a long-time DAWN mentor, about a one-time opportunity for surgeries at the new UCHealth Highlands Ranch Hospital. She has served effectively as our liaison with the surgical teams so that five of our patients will be able to obtain their life-saving procedures in early June."
Since its opening, more than 500 student volunteers and over 100 faculty members have tenaciously contributed to the health care of – and found creative ways to improve the well-being of – the underserved in the community.
"One word that has really stuck out to me, talking about this kind of dynamic, always moving, always changing medical care that we provide for our patients, is innovation," McGonagle said. "Whether that was working early on with different physicians who were closing their offices and had medical equipment to donate, or working out home care visits for our patients – trying these creative, innovative, safe ways to provide the care that our patients need is something that DAWN Clinic volunteers have always pursued with passion."
In addition to UCHealth, partners include co-founder and consistent supporter, Senator Rhonda Fields, the Opportunity Center, and Primary Care Progress. Other partnerships in progress are close to home: The Urban Underserved Track and Undergraduate Pre Health Program at the Anschutz Medical Campus.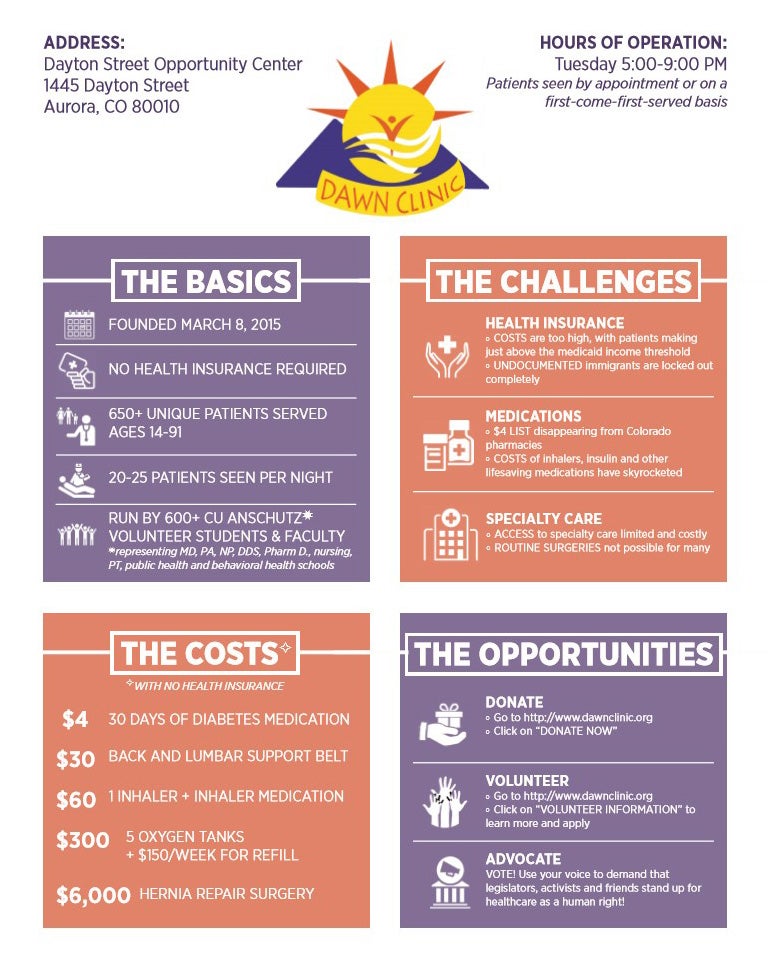 So much demand, so little space:
There is no shortage of volunteers, the students and Johnson agreed. However, they stressed that expansion is needed to catch up – and keep up. The primary care clinic now sees an average of 25-30 patients a night, while specialty clinics see 5-10 each session.
"When it comes down to our biggest need, it's the volume of patients that we can see each night; so if we had more licensed providers and physical space, that'd be great," Gonzales said. "As student director I get to see all the people who are walking in that night and what their complaints are. Oftentimes I have to turn them away because we just don't have the bandwidth. Having to turn people away is really difficult."
To address these needs DAWN is increasing the volunteer provider pool, integrating student volunteers with existing curricula and mentorship programs, and working with area residency programs to increase trainee involvement. DAWN is actively exploring satellite clinic options nested within the community in order to expand its physical space to support growth.
DAWN is also now fully insured with medical liability through COPIC, which means the team can recruit more community providers to work alongside the UCHealth and CU faculty, Johnson said.
Organizational growth and expanded access: In part because of the introduction of a Community Leadership Board, and in part because of other expanded collaborations, the clinic continues to grow in many ways. Building on its efficiencies, the clinic is transitioning to the EPIC Community Connect electronic medical records system, donated free of charge by UCHealth (a $40,000 annual value).
"That will greatly improve efficiency for Sally Garcia, our executive nurse manager, as we will be able to directly integrate labs and imaging, and EPIC will enable direct communication with partner hospitals to get records. That's a pretty exciting efficiency development for us," Johnson said. Garcia, who came to DAWN two years ago, has provided the complex care management, scheduling, and coordination that has been instrumental in the clinic's growth.
The DAWN Community Leadership Board, launched last summer, is composed of community members who best understand the pulse of the area and are engaged with the clinic.
"We've been working with partner community organizations for four years now, but we lacked a structure for feedback from our patients themselves, so we've made it more of a collaborative effort, like the community knows the community best," said Gonzales, who is on the board.
The board comprises eight community members: former patients, a graduate of CU School of Pharmacy and DAWN volunteers.
"They are our eyes and ears in the community, have received training through DAWN to have these one-on-ones with community members on 'What do you see is the biggest barrier?'" Gonzales said. "They came back, identified certain realms that we discussed, and now our focus is on their identified need for greater capacity."
"We are confident that our growth trajectory will enable us to achieve the community's goals for DAWN in coming years," Johnson said.