The University of Colorado is well represented at the 2020 Summer Games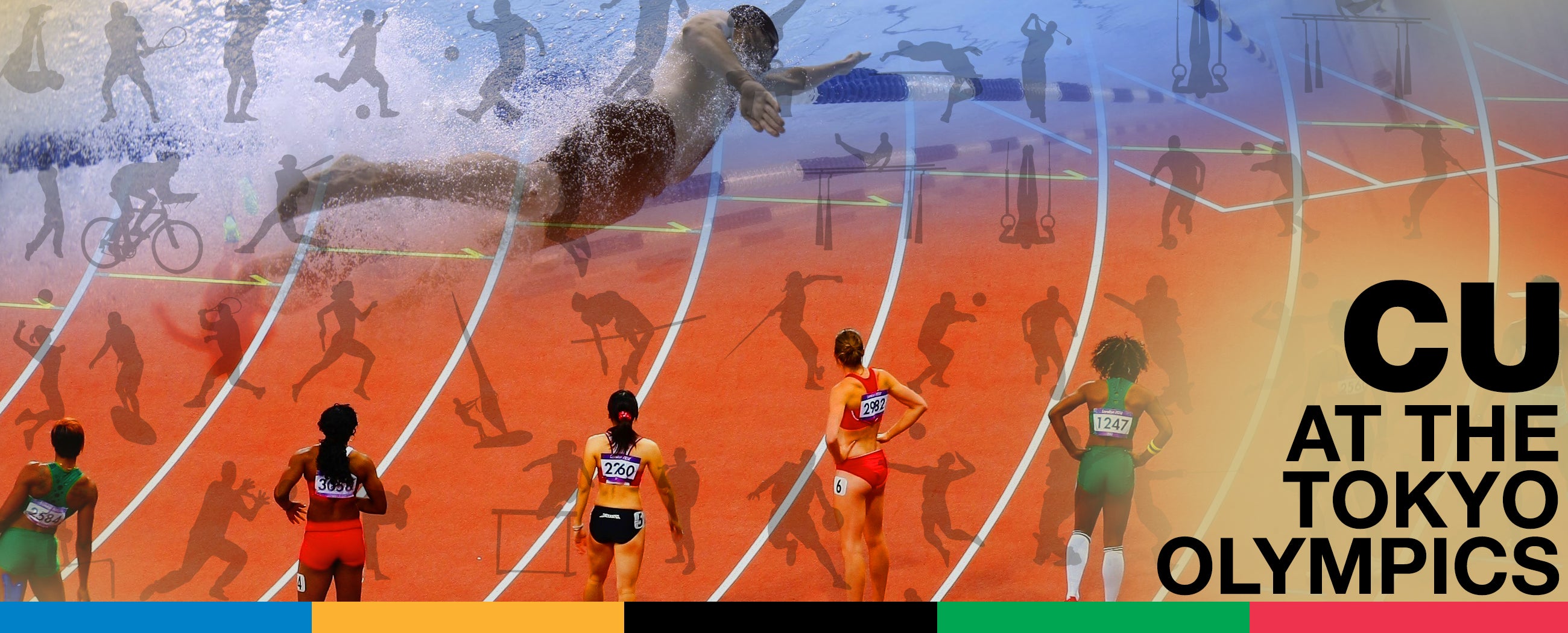 After being delayed a year by the COVID-19 pandemic, the Tokyo Olympic Games are back on track (and on course, court, field, etc.). The University of Colorado once again boasts athletes and team members competing and providing vital assistance in the ultimate tests of athletic excellence.
The 2020 Olympic Games (the year carried over) are July 23 to Aug. 8. The Paralympic Games are Aug. 24 to Sept. 5. CU-connected competitors and support staff range from runners and wrestlers to doctors and Paralympic organizers.
Team USA athletes

CU Boulder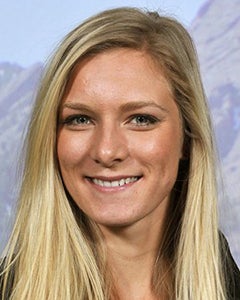 Emma Coburn
('13 Marketing) will be returning to compete in the steeplechase for the third time, having won a bronze medal in the 3,000-meter in Rio in 2016 and placing eighth in London in 2012. When she was 21 in 2012, Coburn became the youngest U.S. runner to compete in the Olympic Games. Joe Bosshard, Emma's husband and a CU alumnus, is her coach.
Read Coburn's story
.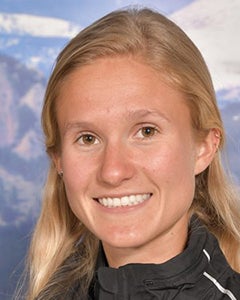 Valerie Constien
(senior, Environmental Engineering) will be running the steeplechase at the Tokyo Games. She was an All American in 2018 in the steeplechase and cross-country events. In high school, Constien was a four-sport competitor in cross-country, track and field, Nordic skiing and soccer.
Read more about Constien.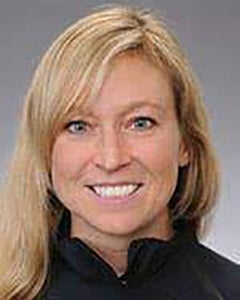 Erin Huck
('04 Mechanical Engineering) will compete in the Olympic team in the Mountain Bike competition. Huck worked in tandem with other top cyclists to garner Union Cycliste Internationale points and ensure the U.S. gained high standings in the UCI standings.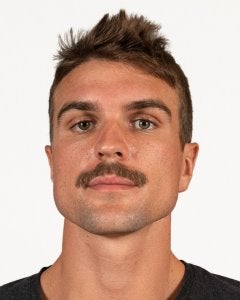 Joe Klecker
('20 Biochemistry) will be competing in 10,000-meter run, having earned his first Olympics berth in a tightly contested race. As a Buff, Klecker was named 2019 and 2020 Male Co-Athlete of the Year and the 2020 Male Career Athlete of the Year.
Dathan Ritzenhein, a three-time Olympian and CU alumnus who will be inducted into CU's Athletic Hall of Fame this November, is Klecker's coach.
Read Klecker's story here
.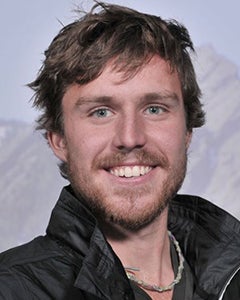 Morgan Pearson
(Economics/Mathematics), transitioned to the sport of triathlon after a successful collegiate running career at CU. He won a bronze medal at the 2021 World Triathlon Championship Series event in Yokohama, Japan, and a silver medal in Leeds, becoming the first U.S. man to win multiple medals in the Series. Though still a relative newcomer to the World Triathlon circuit, his run prowess has made him a medal contender in Tokyo.
Read Pearson's story
.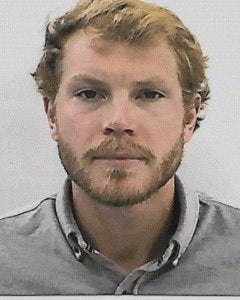 Jake Riley
(
'21 Master's Mechanical Engineering)
will compete in the marathon. he ran in the Olympic Marathon Trials Feb. 29 with a mantra of "no more next times." He did not think he would qualify for the games until he reached the final 10 meters of the race: He placed second with a time of 2:10:02.
Read Riley's story
.

Melissa Stockwell
('02) will compete in the Paralympics triathlon. After graduating from CU Boulder in 2002, Melissa Stockwell was commissioned as a Second Lieutenant in the United States Army's transportation corps. One month after being deployed to Iraq, in April 2004, she became the first female American soldier in history to lose a limb in active combat after her vehicle was hit by a roadside bomb. She was later honored with a Purple Heart and a Bronze Star for her service. Four years later, she became the first Iraq War veteran to qualify for the Paralympic Games.
See Stockwell's story in Forbes
See also: CU Boulder's Olympic Games Legacy, Coloradan
---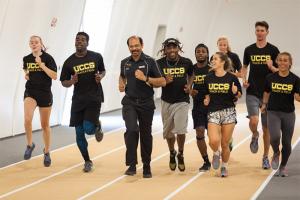 UCCS
Learn more about the UCCS Olympians here.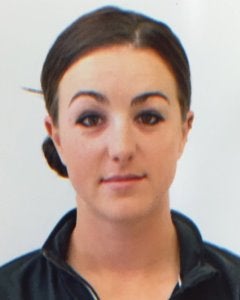 Amber English
('12, BS Health Sciences) will compete in the skeet shooting competition at the Olympics. Being raising in a family that excelled at shooting, she is a logistics officer in the Army. She began shooting competitively in 2006 at age 17. She moved to the Olympic Training Center in Colorado Springs, Colorado to become a resident athlete in 2013.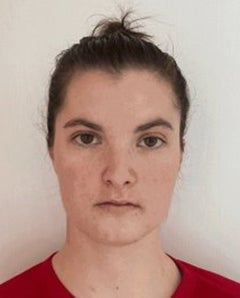 Maddie Godby
(Nutrition, pursuing MPH at CU Denver) will compete in the women's sprint in cycling. She started cycling when she was 17 years old and now holds the flying 200m, standing 250m and team sprint national records. She is a 17-time national champion.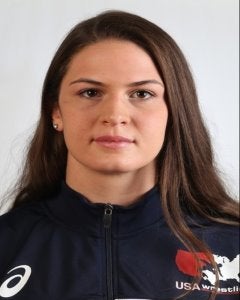 Adeline Gray
will compete in the women's freestyle wrestling competitions 76kg. She is the first American wrestler to win five World titles and, in 2015, was chosen Athlete of the Year by New York Athletic Club in the United States.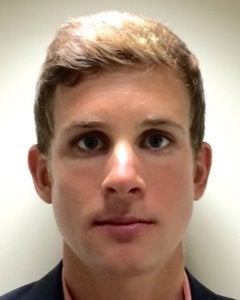 Kevin McDowell
(alumnus) is a cancer survivor and will compete in the men's triathlon and the mixed relay. He was USA Triathlon's Junior Athlete of the Year in 2009 and 2010 and represented Team USA at the 2010 Youth Olympic Games in Singapore, where he earned silver in the individual event and bronze in the mixed relay.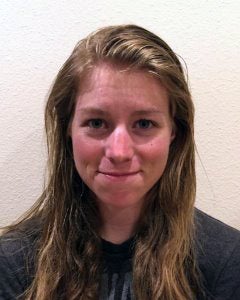 Jennifer Valente
(student, Mechanical Engineering) will be competing in the team pursuit, Madison and omnium events. She is one of only 19 USA Cycling women to represent America in the international competition. In the 2016 Olympics, Valente helped propel her team to a silver medal in the team pursuit-cycling event.
Read Valente's story
.
International athletes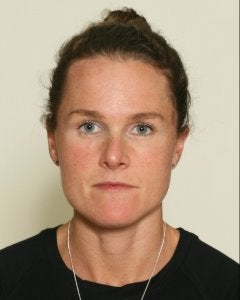 Flora Duffy ('13, Sociology), Team Bermuda, Born and raised in Bermuda, Flora Duffy OBE started competing in triathlon at the age of seven and has since been twice crowned ITU World Champion and represented Bermuda at the London 2012 and Rio 2016 Olympic Games. Read Duffy's bio

Behind the scenes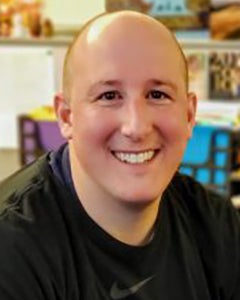 Tim Ambruso
, ('10 MBA, CU Denver) is an associate director in the events and logistics division serving the entire United States Olympic & Paralympic Committee (USOPC). His first Olympic Games experience was London in 2012, and when CU Denver spoke with him last, he was enjoying making plans for the Tokyo Games.
Read Ambruso's story.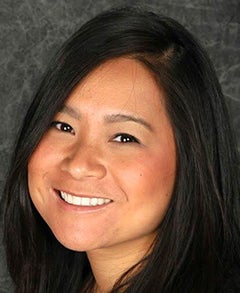 Sally Ho
, ('09 Journalism) is covering surfing for the Associated Press at the Tokyo Olympics. Ho is a Seattle-based national news reporter and investigative correspondent.
Follow Ho's articles
.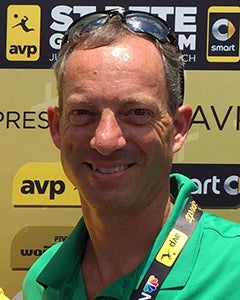 Doug Strauss
('90 Business) is working his seventh Summer Olympics as NBC's statistician / researcher for beach volleyball. Strauss worked in CU's Athletic Media Relations, keeping stats and doing media relations for various sports. Strauss credits three Buffs for his success: CU Associate A.D. David Plati, former CU Sports Information Director Tim Simmons and, importantly, his brother Mike Strauss ('87 Journalism) who got him into the business.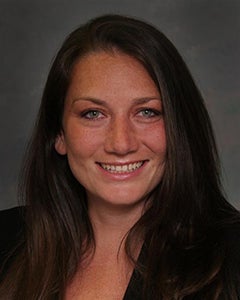 Christina Yannetsos
, CU Medicine emergency medicine physician, is on her way to Tokyo as a physician for Team USA. Yannetsos qualified for the Judo competitions in the 2004 Olympics, but a dislocated shoulder injury during the trials prevented her from competing. Undaunted, she pursued another dream: becoming a doctor.
Read Yannetsos' story
.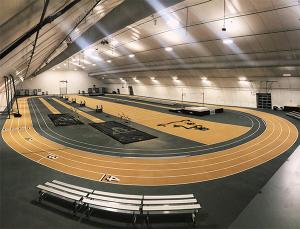 Kara Goucher is in Tokyo with NBC doing color for track and field (Distance)
Margie Hunt, senior instructor of health sciences at UCCS, trainer for USA Basketball.
Caryn Maconi, a CU Boulder alumna, press attaché for USA Triathlon.
The Summer and Winter Olympics alternate every two years. And if these games aren't enough excitement, because of the delay in the 2020 Summer Games the 2022 Winter Games will follow the Tokyo Olympics by six months. Rest assured we will "CU" again at the 2022 Winter Olympics in Beijing.