CU selects Marks as next chancellor of Denver campus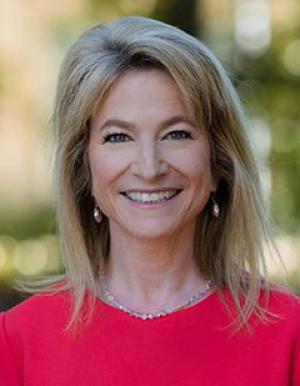 DENVER – University of Colorado President Mark Kennedy has selected Michelle Marks to be the next chancellor of the institution's Denver campus.
Marks, now vice president for academic innovation and new ventures at George Mason University in Virginia, will assume the chancellor position on July 1, pending contract approval by the CU Board of Regents at its April 2 meeting.
"Michelle Marks is a proven, visionary leader with an excellent track record of fostering student success. She has an innovative mindset that will help the campus make strides serving its students, the community and state," Kennedy said. "She also has a deep commitment to the diversity that is a hallmark of CU Denver. We are thrilled to have her join the CU family."
Marks will succeed Dorothy Horrell, who will retire in June after serving as chancellor for nearly five years.
Marks has had diverse experience during her academic career at George Mason, from professor of management in the Business School to associate provost for graduate education to vice provost for academic affairs. Before George Mason, she was an assistant professor of psychology at Florida International University in Miami, Fla.
At George Mason University, her successes included launching a nationally acclaimed program to help students from racially, ethnically and socioeconomically diverse families earn four-year degrees; stewarding six- and seven-figure gifts to advance scholarships and programs; reversing a graduate enrollment decline through an institution-wide initiative to launch quality online programs; and creating a more culturally diverse student body and generating significant new revenues by growing international enrollment and turning a university hotel into a global center.
"I am honored and humbled to be selected as chancellor of one of the nation's leading public urban research universities," Marks said. "CU Denver plays a unique role in furthering the vibrancy of the city and community and I'm thrilled to join the team doing great work to that end."
Marks earned a bachelor's degree in psychology from James Madison University and a master's and doctorate in industrial/organizational psychology, both from George Mason University.
For more information contact: Ken McConnellogue 303.815.8481 ken.mcconnellogue@cu.edu