CU Business School Deans Introduce CU Diverse Doctorates in Business
Cross-campus collaborative open to underrepresented undergraduates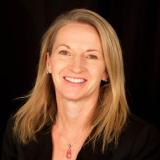 The deans of the business schools at the University of Colorado's Boulder, Denver and Colorado Springs campuses are working on an initiative to increase the diversity of business academics by encouraging more underrepresented undergraduate students at CU to consider pursuing a PhD in a business discipline.
"Right now, the pipeline of diverse faculty members in business is very small," explained Sharon Matusik, dean of the Leeds School of Business at CU Boulder. "We see encouraging more diverse individuals to pursue a business PhD as critical in having a more diverse business faculty in the future."
The initiative is called the
CU Diverse Doctorates in Business
(DDB) program. The three business school deans note that successful business PhD students come from a wide range of backgrounds including the social sciences – such as economics, psychology, sociology – engineering, math, information sciences, and more traditional business disciplines.
They further agree that to have truly inclusive business school programs for an increasingly diverse student body, students of color should be able to see themselves in the faculty. Nationally, however, only 4% of U.S. business school professors are Black Americans, Latinx Americans or Native Americans, and most tenured faculty are Caucasian males.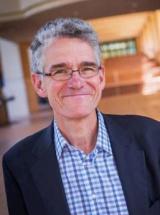 Many diverse students are first-generation with aims to make a better economic life for themselves and their families by jobs industry or government.
"They may therefore be unlikely to consider an academic career on their own," Matusik said, herself a first-generation college student. "But business PhDs offer things that might be particularly appealing to those students – engagement with the business community and consequent opportunities to have impact in business and society, a relatively robust academic job market and high compensation relative to other academic fields."
Prospective students for the program will be nominated by faculty and can learn more via a Zoom meeting on Friday, Nov. 13.
"Our goal is to help DDB scholars plug into CU research and build individual road maps that will prepare them for a successful application process for doctoral education," Matusik said.