Caring for those with lung disease
Cathy Beuten | CU System
The interstitial lung disease (ILD) program at the CU Anschutz Medical Campus reaches out to patients who not only have idiopathic pulmonary fibrosis, but a myriad of other lung ailments – and even those who are at risk of developing interstitial lung disease. Dr. Joyce Lee, associate professor of pulmonary sciences and critical care, said the clinicians and researchers fully understand the importance of early diagnosis when it comes to all forms of ILD.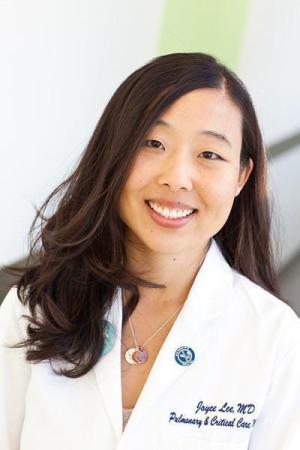 "We recognize that patients experience delays in diagnosis and sometimes misdiagnosis," she said. "Seeking out expertise where it exists is critically important to the earlier diagnosis and management of patients who have these conditions."
And while there are many centers around the country, patients must look a little further to find them, she said.
"It's not like going to your primary care doctor. It is really a sub-specialized area and having a multi-disciplinary approach to diagnosis and management is essential," she said. "These are not just pulmonologists who are trained in ILD, but a whole team that helps with the diagnosis and management of the condition."
Lee came to CU Anschutz in 2015 specifically to start the ILD program, which has been expanding the care of patients and the clinical research program. Patients see dedicated ILD specialists who perform a comprehensive history, a physical exam and determine the appropriate diagnostic testing, she explained. About once a week, new patient cases are reviewed and assessed in a multi-disciplinary format that includes thoracic trained radiologists and pulmonary pathologists.
"Through this process we come up with a multi-disciplinary diagnosis," Lee said. "And if we can't come up with a diagnosis, we discuss ways to get to a more definitive diagnosis, and we also discuss treatment or management issues related to patient care."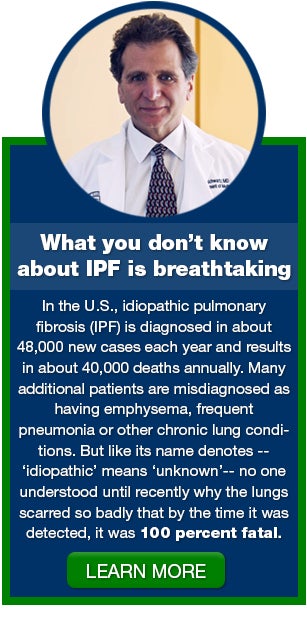 Because of their expertise and multidisciplinary approach to care, the program is now part of the Pulmonary Fibrosis Foundation Care Center Network, a national organization that brings together ILD centers and the care of patients who have pulmonary fibrosis, Lee said.
"We have a registry that allows patients to participate in a very positive way: they fill out questionnaires and provide blood samples and they get banked into a database with other patients so that the resources are available for researchers down the line to answer important questions using the database and registry," she said.
The benefits for patients in the program are two-fold – being seen and treated by an expert, multidisciplinary team as well as opportunities to take part in research.
"We have a growing clinical research program in which we are offering several research opportunities for patients; ones that we hope are going to change the face of clinical care in the years to come," Lee said.
When it comes to IPF, there are three industry sponsored clinical trials by pharmaceutical companies interested in trying to find better treatments for patients, Lee explained. The program also does clinical trials in auto-immune related interstitial lung disease.
The program's goals center on improving the quality of life, improving earlier identification, the application of new treatment and new diagnostic modalities for patients with interstitial lung disease, Lee said.
"I think those are just life-long mission goals as opposed to having a single 5- or 10-year goal," Lee said. "We are making great progress in regard to the goal of providing outstanding and comprehensive clinical care to patients."