Café Pédagogique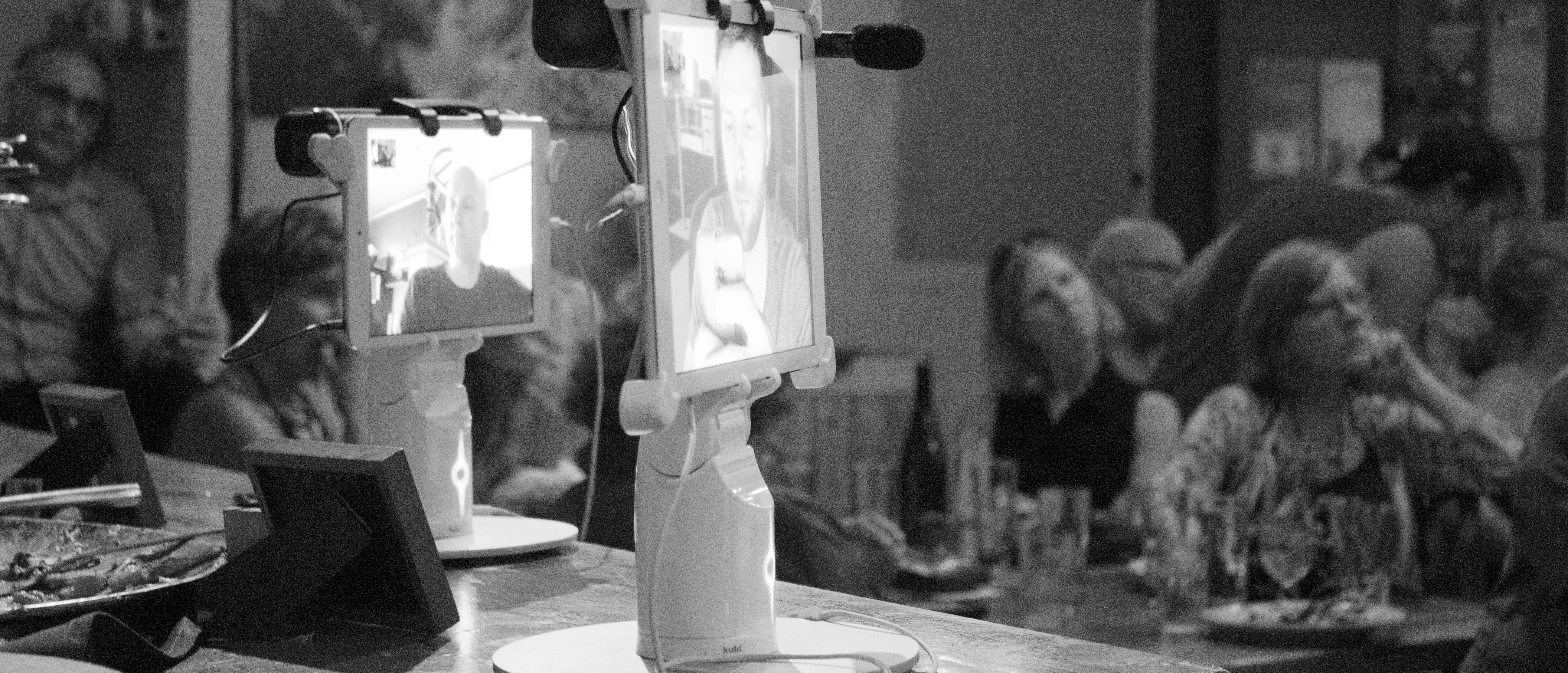 COLTT 2015 participants attending via
Kubi
What is it?
Café Pédagogique is a lively discussion of teaching and learning with technology in a friendly and relaxed environment with food and access to beverages
of your choice. 'Café Ped' was created for the COLTT conference in 2008 and has been a part of the conference ever since. It is based on the internationally
popular Café Scientifique that is similarly relaxed and participatory In 2010, Café Péd was introduced as monthly meetings on the Anschutz Medical Campus. COLTT is honored and encouraged by the recent popularity of Café Peds hosted by other higher ed conferences.

During the Café, perspectives on interesting educational topics are offered by selected individuals for 5 minutes, followed by 20 minutes of general and break-out discussion.
What is on for 2016?
The 2016 Café Pédagogique will be held at the new CU-Boulder athletics facilities' Rooftop Bar over looking Folsum Field and the surrounding mountains. We hope you will join us for a catered dinner, drinks, and , of course, discourse. Space is limited, so reserve your place through registration. This optional COLTT event is an additional cost of $30.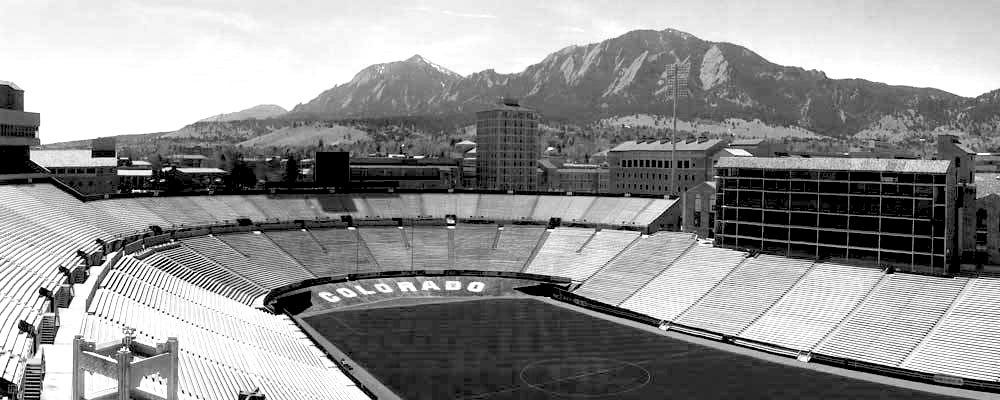 Folsum Field at CU-Boulder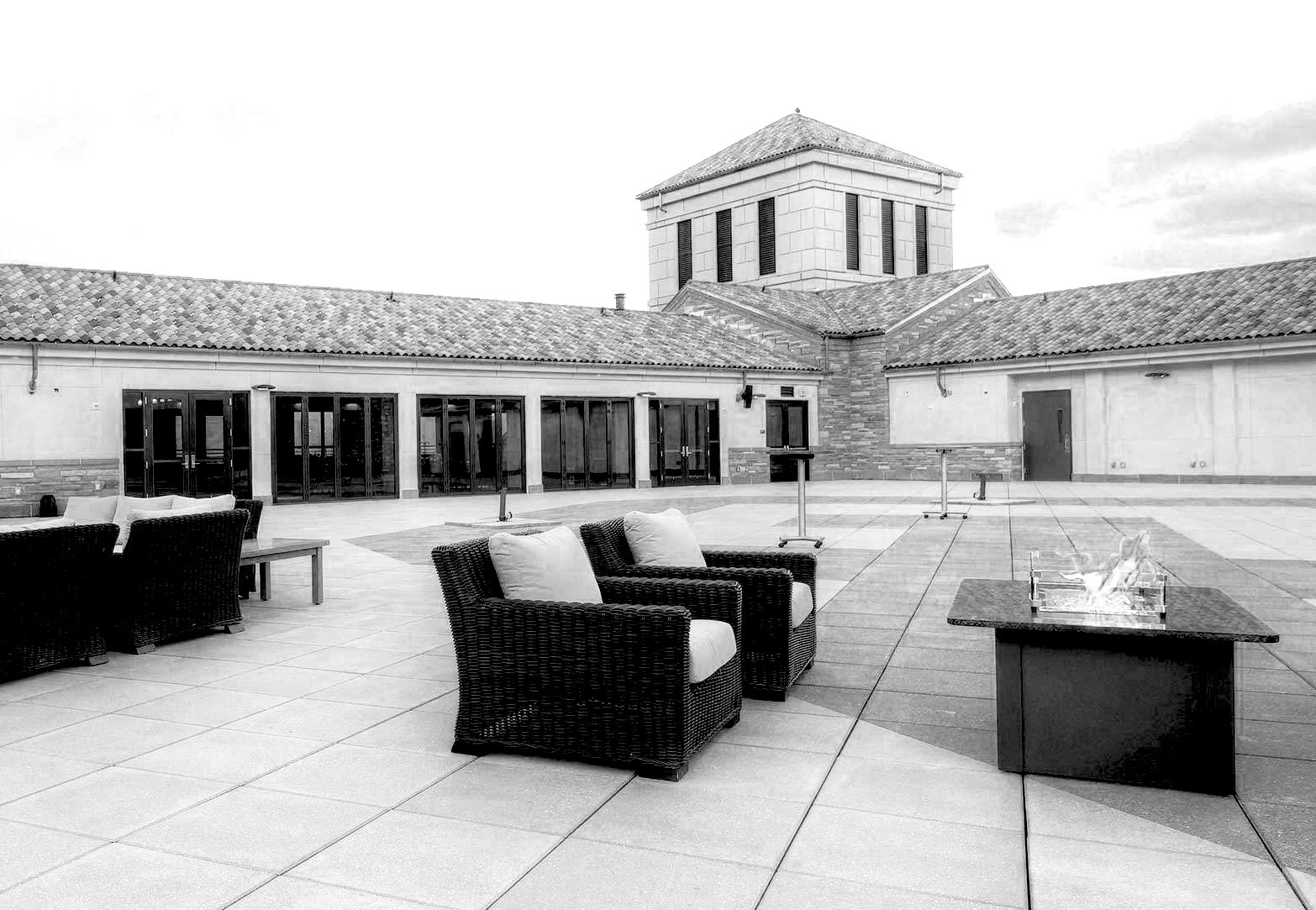 Athletics Facilities' Terrace and indoor Rooftop Bar