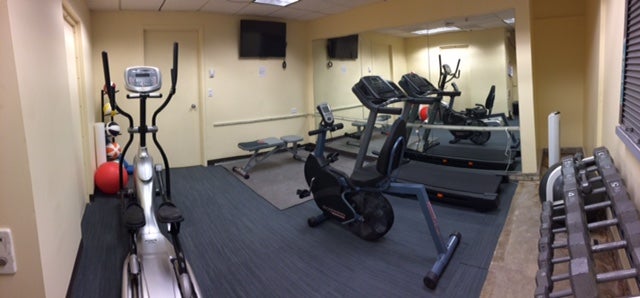 The Mini Gym at 1800 Grant Street includes a treadmill, elliptical machine, recumbent bike, dumbbells, medicine balls, a stability ball, a bench and yoga mats. Use of the Mini Gym is reserved for employees at 1800 Grant Street.
To get access to the gym, sign up with the form below and complete the Mini Gym Waiver and Contract (please allow one business day to process).
All CU System employees may request access to the first floor showers. To request access, please contact SystemHR@cu.edu.
The Mini Gym is managed by the Office of the President and the SSC Health & Wellness Committee.