pride header text

pride header text

<! -- // row inner -->
Custom text

---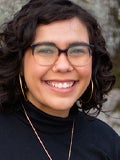 Safety, security among LGBTQ people
The challenges LGBTQ people face need to be addressed each day of the year, and that's what Em Alves and their team of Violence Prevention Educators in the Phoenix Center at Auraria (PCA) stand for.
Read more
---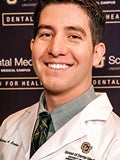 Student of the World: A trip to Africa – and another to Burning Man – changed the course of William Carter's career.
William Carter thought he had it all figured out. Before graduating from Stanford University with a degree in human biology, the Georgia native was on a plane bound for Africa in the summer of 2013 for a 10-week service fellowship in Tanzania and Uganda.
Read more
---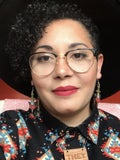 Cordero writes for rights: CU Denver veterans specialist stresses need for LGBTQ protections
Author and counselor Dianna Cordero's primary goal in writing is to operate under the motto of "representation matters."
Read more
---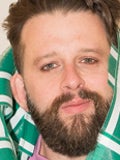 Dream Weaver: CU Boulder's Steven Frost incorporates different perspectives, narratives into his art
Ao call Steven Frost a master weaver may seem like stating the obvious. One need only see his work – including his piece, "The Mile High Pride Flag," created for Denver's 2020 Pridefest celebration – to recognize his virtuosic technique with textiles.
Read more
---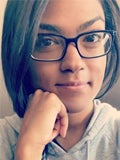 Hazel eyes bright future for LGBTQ community
When Kat Hazel stepped into her role as educational trainer and event coordinator at the LGBTQ Resource Center, her enthusiasm, spirit and innovative ideas quickly shone through.
Read more
---
Custom text

The Denver Virtual Pride Parade will be broadcast live on Facebook via The Center on Colfax's Facebook page at 9:30 a.m. on Sunday, June 21.
This pride month, we're bringing our Pride floats closer to home. We've developed two activities that you can choose from to engage in Pride.
<! -- // row inner -->
bottom rainbow

<! -- // row inner -->