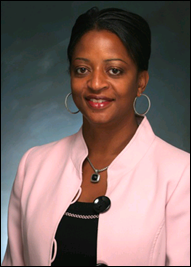 CONTACT INFORMATION
1800 Grant St., Suite 800
Denver, CO 80203
Phone: 303-860-5600
FAX: 303-860-5640
Kathy Nesbitt joined the University of Colorado in January 2015 as vice president for employee and information services. She is responsible for a wide range of services, including payroll for CU employees, employment policy, compliance education, leadership and organizational development, benefits design, information security and enterprise technology systems, and employee data management and metrics. She is also responsible for the CU health plans offered through the University of Colorado Health and Welfare Trust.
Nesbitt came to CU after serving Gov. John Hickenlooper as director of personnel for the state of Colorado and executive director of the Department of Personnel & Administration since January 2011. In that role, she was responsible for the efficient and effective management of five divisions: Human Resources; Central Services, including the fleet, printing operations, mail delivery and document scanning; Finance and Procurement; the State Controller's Office; and Administrative Courts. She oversaw statewide programs, including the State Architect's Office, State Archives and the Colorado State Employee Assistance Program.
While serving the state, Nesbitt developed and passed a statewide ballot initiative that updated the state's 92-year-old personnel system. She oversaw the state's $8 billion in annual procurement spending; secured funding for and implemented the replacement of the state's 23-year-old financial reporting system, which processes $29 billion in expenditure transactions annually; and implemented process improvements in the state's tax document processing systems.
Nesbitt has spent the majority of her career as a labor and employment attorney, and possesses her Senior Professional in Human Resources (SPHR) certification. She earned her Juris Doctorate from Southern University Law Center and a Bachelor of Arts from the University of Colorado Boulder.
She is happily married and the mother of two young boys.
Offices reporting to the vice president: