---

Twenty years ago, Colorado students and their families paid one-third of the cost of their college tuition. State funding covered the rest. Today that's reversed, as students and families pay two-thirds of the cost.

It is imperative that CU supporters mobilize to advocate on behalf of the university to help influence public policy, shape public opinion, energize support, and secure CU's future.
Colorado ranks 48th in the nation for state funding per resident college student
CU boasts five Nobel laureates and 10 MacArthur "genius" fellows
CU physicians performed the first liver transplant
CU researchers developed the first shingles vaccine.
CU has educated 20 astronauts
CU research has created 160 companies plus 4 FDA-approved drugs
---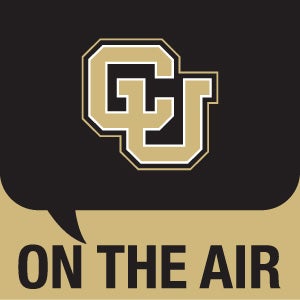 CU On The Air, our monthly audio podcast features faculty throughout CU's four campuses who are leading experts in their field. The podcast will promote the value of CU to the state and well beyond, and will be informational, relevant and entertaining.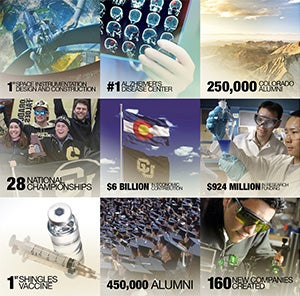 On each of the University of Colorado's four campuses, students from every walk of life receive the education, research opportunities and inspiration to change the world. We give businesses the top-tier talent and revolutionary technology they need to get ahead. We provide essential community programs to citizens across the state. Learn about how we are making a difference today and creating a better tomorrow.