October 2015
Mars missions suggest that growing crops on the planet might be easier than once thought. "You'd probably have to do some work on your soil first," to remove or neutralize salt and damaging chemicals such as perchlorates and hydrogen peroxide, said Thomas McCollom an astrobiologist at CU-Boulder. The Washington Post, Sept. 28
Also: NASA Mars probe marks one year at Red Planet, Space, Sept. 23
NASA's Cassini spacecraft has provided scientists the first clear evidence that Saturn's moon Enceladus exhibits signs of present-day hydrothermal activity, which may resemble that seen in the deep oceans on Earth.
"It's very exciting that we can use these tiny grains of rock, spewed into space by geysers, to tell us about conditions on — and beneath — the ocean floor of an icy moon," said Sean Hsu, a postdoctoral researcher. Nature World Report, Sept. 23
Policies today are still influenced by historic decisions, such as an early-20th century policy to focus U.S. Forest Service funding on fighting fires, said Kathleen Tierney, a sociology professor at CU-Boulder and the director of the Natural Hazards Center. The Forest Service has continued to spend more resources fighting fire than preventing it or performing other tasks such as prescribed burns, and fuels in forests across the country have built up dangerously over the past century. Aspen Times, Sept. 25
As more employers promote wellness as the latest promised solution to soaring health costs, they're pressuring workers to give unfamiliar companies detailed data about the sensitive parts of their lives.
"The data then moves into other parts of the economy — lending decisions, credit decisions, mortgage decisions," said Scott Peppet, a law professor and privacy specialist at CU-Boulder. "Once these data are in the hands of a data broker, they can be blended into any kind of formula." CNN, Sept. 27
"The quick answer is 'yes,' we are definitely using more jargon," said professor Andrew Cowell, chairman of the linguistics department at CU-Boulder. "It's due in part to things like the Internet and globalization. It used to be you lived in your neighborhood and you had to know the offices in your town or your state. Now, you can access organizations across the entire world, which requires more offices, more labels, more titles and more jargon." Durango Herald, Sept. 15
In a small trial that recruited sedentary adults who were overweight or obese, study participants who took 500 milligrams of Vitamin C daily saw equal improvement in blood vessel tone — a key measure of cardiovascular health — as did those who took up a three-month regimen of brisk walking five to seven times a week, investigators at CU-Boulder reported. The study's lead author, Caitlin Dow, a post-doctoral fellow, said the findings were particularly important for people who cannot exercise because of injury or physical limitations. Los Angeles Times, Sept. 4
Lessons learned from the 2013 flood could go a long way toward ensuring that the forecasting community would be better prepared for a similar storm.
Co-author Katja Friedrich, a professor in CU-Boulder's atmospheric and oceanic sciences department, said she expects that close study of the storm, and the search for lessons imparted by forecasters' response to it, could extend at least another five years. Daily Camera, Sept. 5
The annual cemetery tour of the grounds was started after the cemetery was vandalized in 2012, about a month after UCCS senior instructor Barbara Headle took students there to map and examine it during the summer. When she heard about the damage, which included headstones being knocked over, Headle said she contacted her students and a tour was organized. The Gazette, Sept. 27
As America's young and freshly hired teachers excitedly begin a new school year, it's a good bet that most are unaware that the financial deck is stacked against them. How so? They are paying for the pension benefits enjoyed by retired and retiring colleagues—benefits that most of them will never see, said Marcus A. Winters, an assistant professor of education at UCCS. The Wall Street Journal, Sept. 24
"There's a difference between digital hoarding and digital clutter," said Terrance Boult, professor of computer science at UCCS. "If you're talking about keeping all the photos of you and your family that are digitized, that's not hoarding. If you're talking about holding onto laptops with data on them that's really difficult to retrieve . . . ?" Well, you might have a problem. The Gazette, Sept. 12
Although many Western countries will be unaffected, the doctrinal change could be transformative in Brazil, where abortion remains illegal at least in part because of the political influence of the Catholic Church, said Jeff Scholes, a religious studies professor and the director of the Center for Religious Diversity and Public Life at UCCS. By relaxing the rules of forgiveness, the pope may have the effect of changing people's perceptions about the gravity of abortion, he said. The Gazette, Sept. 6
Senga Nengudi, who has taught at UCCS for decades, is a highly accomplished artist with work in the permanent collection at the Museum of Modern Art, representation by the Thomas Erben Gallery in New York, and a resumé that includes shows at the Los Angeles County Museum of Art, White Cube gallery in London, and, as of last summer, two solo shows in Denver. Colorado Springs Independent, Sept. 2
An international team of scientists announced the discovery of a new species of hominin.
"We found adults and children in the cave who are members of genus Homo but very different from modern humans," said Charles Musiba, associate professor of anthropology at CU Denver. "They are very petite and have the brain size of chimpanzees. The only thing similar we know of are the so-called `hobbits' of Flores Island in Indonesia." Heritage Daily, Sept. 10
Trailer parks are the largest segment of non-subsidized affordable housing in the United States, but they are on the radar of few policymakers, says Esther Sullivan, a sociologist at CU Denver. Their number grew tremendously during the 1980s as direct federal funding for public housing was slashed, effectively privatizing much of the country's low-income housing. With rising land values, those communities are now threatened. City Lab, Sept. 21
Rosemarie Harding's daughter, Rachel Harding, a CU Denver assistant professor of indigenous spiritual traditions, has worked since her mother's death in 2004 to gather Rosemarie Harding's "long, sweet flashes of brilliance" in the book. Colorado Public Radio, Sept. 1
No longer is animated film relegated to children's entertainment. It is entrenched in gaming, advertisements, shows for adults and live-action filmmaking.
"Animation is an important genre within filmmaking at large, and it has been for quite a while," said Howard Cook, assistant professor and director for the Digital Animation Center at CU Denver. "It has been snubbed for a long time, but now it's in the Academy Awards; some animated features are even competing against live-action films for best picture." Summit Daily, Sept. 17
Like many other teacher preparation programs around the country, faculty at CU Denver are involved in recruitment and retention efforts to increase the diverse teacher candidate pool, said Margarita Bianco, a professor in the School of Education and Human Development and the founder and Executive Director of Pathways2Teaching. Education Week, Sept. 16
The faces of lung cancer victims are changing. They're getting younger. They're more likely to be women and less likely to smoke cigarettes. The prognosis is changing, too.
"We are on the way to make lung cancer a chronic disease," said Fred Hirsch, a CU School of Medicine professor who heads the International Association for the Study of Lung Cancer. "And not that far in the future." The Denver Post, Sept. 9
Joaquin Gallegos' relatives who committed suicide were in their 20s and 30s, and younger cousins first attempted suicide in their teens, said Gallegos, 25, a member of the Jicarilla Apache Nation and the Pueblo of Santa Ana and a researcher at the University of Colorado's Centers for American Indian and Alaska Native Health. In his community, suicide among young people is an ever-present issue that goes unaddressed, Gallegos explained. PBS Newshour, Sept. 30
Harriet Kelly, 94, hasn't had an accident since the 1960s. Still, she let go of her keys. CU School of Medicine researcher Emmy Betz said Kelly is a great example of what she calls planning for a "driving retirement."
"Retirement is something that happens to all of us, right?" Betz said. "You prepare for it, you make financial plans, you think about what you're going to do." CPR, Sept. 22
Beyond the obvious physical benefits of working up a sweat and getting the heart rate up, dancing has some added mental benefits, said Candice Baumgardner, group exercise manager at the Anschutz Health and Wellness Center's fitness center. Having to remember dance steps and dancing to a beat aids the memory and is especially good for people with dementia, she said. Aurora Sentinel, Sept. 14
Robert Eckel, an endocrinologist and professor of biophysics at the CU School of Medicine, says more clinical trials are needed to explore statins' risks and benefits in seniors.
"It's a gray zone . . . evidence-based medicine only goes so far," Eckel said, adding that doctors can instead use judgment and talk with patients about their preferences to compensate for lack of data. PBS, Sept. 21
Doctors and researchers at CU Anschutz's Barbara Davis Center are testing a new treatment that could change the lives of millions of children and adults living with diabetes. The concept is known as an "artificial" pancreas. 7News, Sept. 17
September 2015
Concrete Creek, the stream running through Silverton that bore the brunt of the Gold King Mine blow out, was so acidic even before the spill that fish couldn't live in it.
"This is not just an isolated problem. There are mines like this all over the West," said Roger Flynn, a professor at Colorado Law School at CU-Boulder. "If there's a silver lining, it's that people are starting to say, 'wait a minute.'" USA Today, Aug. 12
Also:
"In Boulder Canyon and similar areas, the majority of the sediment transfer down slopes occurs during these rare, punctuated events following hundreds of years of weathering to produce the sediment," said study co-author Suzanne Anderson, a research fellow at the Institute for Alpine and Arctic Research. "The 2013 storm was a unique opportunity to catch the sediment movement in action." Daily Camera, Aug. 27

Your home may soon include not only dolls that converse with your kids, but TV sets that tell advertisers when you're watching Game of Thrones and cars that monitor how you drive to work.
"This stuff is all shiny little toys, and we haven't started to think about what they could mean," said Scott R. Peppet, a CU-Boulder law professor who studies the legal implications of the devices. "If your garage knows when it's opened and closed, then it knows when you come and go. It may even know if you're being faithful to your spouse" — who could use the data in a divorce. Pittsburgh Post-Gazette, Aug. 31
American houses with dogs were much more likely to teem with bacteria found in doggy breath or poop. Houses with a higher ratio of men to women recorded higher levels of Corynebacterium, a group of bacteria more abundant on the skin of men than the skin of women.
"Not everyone has the same bugs in their house," says study author Noah Fierer, a microbial ecologist at CU-Boulder. "The best predictor of what bacteria you'll find in your house is whether you have dogs or cats" – and, to a small extent, the sex ratio of a home's human residents. USA Today, Aug. 25
"There's an increasing pressure to conform to supposedly ideal body standards," said Paul Campos, professor of law at CU-Boulder. But those ideal body standards are frequently changing. In President William Howard Taft's day, physical heft was associated with wealth, high social status and power, Campos said. BBC News, Aug. 18
"In addition to the severe human toll, the effects of the war are also still clearly visible in the physical landscape and economy," CU-Boulder Institute of Behavioral Sciences professors John O'Loughlin and Frank W. Witmer observed. Near Srebrenica, a town where 8,000 Muslim Bosnians were killed in a massacre in 1995, forests have expanded and taken over abandoned cropland. The Washington Post, Aug. 7
The brightness of the sun reaches all the way to Earth, and now Earth is about to reach back in its own way. Solar Probe Plus will journey to the sun in 2018.
"This is the first time we're going to a star, the way I look at it," said Robert Ergun, a professor of astrophysics at CU-Boulder and a principal co-investigator for Solar Probe Plus. 9News, Aug. 16
Strange blue lights glowing on the edge of space might be a sign of global warming. CU-Boulder professor Gary Thomas told NASA, "Extreme cold is required to form ice in a dry environment like the mesosphere," and global warming increases temperatures close to the surface but lowers the temperatures up higher. SFGate, Aug. 22
The ongoing work on the grounds of UCCS by the Student Outdoor Learning Experience Center often flies beneath the public radar. Led by Andrea Hassler, trails and outdoors coordinator for the UCCS Campus Recreation Department, the university has been restoring old trails, fixing trails washed out from this year's rains and re-routing and closing unsustainable trails. Colorado Springs Independent, Aug. 30
A strong housing market in the Pikes Peak region during the first six months of 2015 should give way to more of the same in the second half, local real estate experts predict.
"The single and multifamily markets are very healthy indeed," said Tatiana Bailey, director of the Southern Colorado Economic Forum at UCCS. The Gazette, Aug. 2
"The delegates from Colorado aren't going to be pledged to any candidate," said Josh Dunn, a political science professor at UCCS. "So it really removes Colorado from the process of nominating the Republican candidate." KRDO, Aug. 27
Carolyn Fox, UCCS architect and executive director of planning, design and construction, describes the campus's growth and expansion as "the most exciting endeavor supporting economic development and education in Colorado Springs in many decades. We are thrilled to continue providing more and more educational opportunities to students of all ages through this unique campus in our community." Intermountain Jewish News, Aug. 20
Elements of southeastern Colorado land speak to the hearts of two longtime geography professors at UCCS. After more than 30 years of studying the environment that surrounds their workplace, Tom and Carole Huber, at right, decided to share what they and other campus faculty have uncovered. The couple produced Discovering Place: A UCCS Field Guide. The Gazette, Aug. 19
The Colorado Springs Urban Renewal Authority has received its first allotment under the Regional Tourism Act to fund the City for Champions tourist projects. In June, the state gave the URA $760,632, its annual payment, which is based on 13.08 percent of the state sales tax revenue collected within the Regional Tourism Zone in excess of the base year revenue in 2013. UCCS received $99,488 (14 percent) for the UCCS Sports Medicine and Performance Center. Colorado Springs Independent, Aug. 31
Many officers undeniably have protective instincts that first attracted them to the profession, particularly if policing has been their family's business.
"A lot of my students are drawn into policing because they want to get into dealing with the tough problems, to play that hero role," explains Lonnie Schaible, assistant professor of criminal justice in CU Denver's School of Public Affairs. "It's easy for people to forget that the people they are dealing with are human, no matter what they do." 5280, September 2015
CU Denver finance professor Yosef Bonaparte says the turmoil overseas may make the Federal Reserve think twice about raising your interest rates. "For house buyers and people who already have a house and pay mortgage, it's a good day, a very good day," said Bonaparte. 7News, Aug. 24
"Until you have a roof over your head you know you can come back to, where there's a place for you and a place for your children, you can't begin the process of healing," said Barbara Paradiso, director of the Program and Center on Domestic Violence at CU Denver. CBS Denver, Aug. 15
Tom Noel, a historian and professor at CU Denver, made a case for the city's mountain park system. "It was designed by Frederick Law Olmsted Jr., the most famous of landscape architects on horseback," he said. "It's a model of how touring roads can fit the landscape instead of crashing through it. It's a marvelous system, setting a national pace for municipal parks." The Denver Post, Aug. 23
Colorado has plenty of advocates on opposite ends of the fracking argument, but "also a very sizable middle ground, people who are willing to talk through it," said Christopher Weible, an associate professor at CU Denver School of Public Affairs who studies fracking policy debates.
"Maybe it's a thing about Colorado, maybe we have a lot of pride in our natural resources and how we can get along." Greeley Tribune, Aug. 9
The little chime or buzz of an incoming text is almost impossible to ignore. The possibilities are endlessly enticing. Like bees to pollen, humans are suckers for social information.
"We're hypersocial animals," says Amy Hasinoff, a professor of new media at the CU Denver and author of Sexting Panic. "If you text a lot, you're using the available tools to connect with other people. That's a good thing." Huffington Post, Aug. 1
A Denver teen was the first patient to undergo the procedure in Children's Hospital Colorado's new Deep Brain Stimulation Surgery Clinic, a partnership with the CU Anschutz Medical Campus.
Aviva Abosch, a CU Anschutz neurosurgeon, explained the risks to young patients and families. She has performed nearly 700 of these procedures, mostly for Parkinson's patients but about 10 percent to address dystonia, and notes the risks are lower than many other types of brain surgery. The Denver Post, Aug. 30
Jason Boley has incurable brain cancer but has been given more time thanks to a new device. "What this device does is it delivers alternating electrical fields to the brain tissue underneath the electrodes," said Doug Ney, Boley's neuro-oncologist at the CU Cancer Center. He says the Optune targets and zaps dividing cancer cells.
"Instead of dividing into two or four or eight, those tumor cells then have no other chance but to die," Ney said. "It's not a cure, but we are seeing promising results." 4News, Aug. 26
"Our goal really at the heart of this is to help moms and their babies," said Kristen E. Boyle, assistant professor of pediatrics at the CU Anschutz Medical Campus. Boyle is taking the research to the cellular level. Using cord blood from babies in the Healthy Starts study, she has seen a connection between what and how much a mother eats to how a baby's cells develop. CBS Denver, Aug. 14

Laura Borgelt never expected to become the CU Anschutz Medical Campus' go-to marijuana expert. The professor of clinical pharmacy and family medicine has served on six recreational and medical marijuana task forces in the state, studying and crafting guidelines around things like pregnancy and breastfeeding, dosing and labeling. Bend Bulletin, Aug. 12
August 2015
Recently elected to the American Philosophical Society, Margaret Murnane can mark a career defined as much by her cutting-edge research in the fields of ultrafast laser and X-ray science as the near-euphoria she experiences by empowering young physicists and engineers.
"Working with students, you combine the experience of a senior scientist with the total fearlessness of young people," said Murnane, professor and fellow at JILA. Daily Camera, July 12
CU-Boulder researchers are part of a team that has developed a tiny wireless device to be implanted in the brain that can deliver drugs to specific neural circuits when signaled by remote control. The study is co-authored by Jae-Woong Jeong, an assistant professor of electrical, computer and energy engineering. The Denver Post, July 17
"Basically since mid-May things have coalesced into a very strong El Niño and I would say we are on the verge of calling it a super El Niño. That may take a few months to be certain, but that's where it's drifting," said CU-Boulder researcher Klaus Wolter. KUNC, July 13
Women are more likely to choose majors in high-paying sectors, like business, engineering and computer-related fields during times of economic downturn. It's not surprising that college students would pick higher-paying, practical majors during a recession, but that doesn't explain the whole shift in majors for women, said Brian Cadena, an economist at CU-Boulder. MarketWatch, July 20
A new close-up image of an equatorial region near the base of Pluto's bright, heart-shaped feature revealed mountains that scientists believe might have been formed no more than 100 million years ago, very recently in the context of the 4.56-billion-year-old solar system that Pluto inhabits. The spacecraft's seven-instrument payload carries one instrument designed, built and operated by students at CU-Boulder. Daily Camera, July 15
Since implementation of the injection well began in western Colorado in 1991, seismic monitors have recorded around 6,000 "seismic events," or earthquakes, within 16 kilometers of the well.
"It's generally accepted that the seismic activities in Paradox Valley are induced by injection," said Shemin Ge, a hydrogeology professor at CU-Boulder. Telluride Daily Planet, July 23
"In an area of law where we're seeing rapid change, courts may well be interested in what the lead anti-discrimination agency has to say," said Helen Norton, a professor at the Colorado Law School at CU-Boulder. "Courts wrestling with this question don't have to feel that they're first." The New York Times, July 17
Warren F. Motte, a French professor at CU-Boulder, will be knighted on Sept. 17 — not by the British, but by the French. Motte is to be presented the award of chevalier, or knight, in the French Order of the Academic Palms. Daily Camera, July 5
Colorado's economy will continue to outperform the national economy but won't be as strong in energy as originally forecasted. That's according to the midyear report released Thursday from Colorado economist Richard Wobbekind, executive director of the Business Research Division at CU-Boulder's Leeds School of Business. Denver Business Journal, July 16
Also: Fewer new businesses file in Colorado in second quarter, The Denver Post, July 24
The University of Mount St. Mary's in Los Angeles co-hosted "Unmasking Whiteness" with the city's chapter of the Alliance of White Anti-Racists Everywhere (AWARE). The event, which took place from July 23-26, was described as an "an intensive four-day institute designed specifically for white people." Students could receive three credit hours (the equivalent of a standard semester-long course) through UCCS. Campus Reform, July 27
In 2006, the Army sought to expand the Pinon Canyon Maneuver Site. Instead, they met a local organized resistance, and were unable to extend their training ground. UCCS professor of geography and environmental studies David Havlick, right, and Colorado College professor of southwest studies Eric Perramond discuss a local resistance movement and the strategies employed by both the military and the opposition. KRCC, July 2
Early in high school Kurt Bathelt began taking offseason batting practice with former Sky Sox hitting coach Dave Hajek, a Colorado Springs resident. That relationship continued after Bathelt began attending UCCS, where he studies sports management. Hajek recommended Bathelt to the Rockies for the video coordinating position, and Bathelt secured his hiring in an interview with team officials. The Gazette, July 8
Pam Shockley-Zalabak, chancellor for the UCCS, recently gave remarks at the Air Force Academy Outstanding Academy Educator Awards Ceremony, a ceremony that recognizes the best educators at the academy. The Gazette, July 12
Four Colorado Springs economists – including Fred Crowley of UCCS –forecast somewhat faster growth in the local economy next year. Two economists see the Colorado Springs economy as the strongest it has been since the recession, but Crowley and the fourth expert are concerned that workers are leaving the local job market, which limits how much the economy can grow. The Gazette, July 12
Working on her sociology dissertation landed Maren Scull in some strange situations. She spent 18 months studying a strip club, Dandelion's, conducting in-depth interviews with 22 male strippers. Focused on the intersection of masculinity, work and sex, the CU Denver sociology instructor's paper examines what motivates men to take off their clothes for cash. Westword, July 15
Cherry Creek and the South Platte converge at almost an exact 90-degree angle, so the street grids of the two rival settlements, which were united in 1860, appear today as one seamless grid to the casual observer. But, says longtime planning consultant and CU Denver instructor Ken Schroeppel, "They're slightly different. Take a close look at what the downtown grid does at Cherry Creek, and you'll notice that all the named streets like Larimer and Curtis and Lawrence, when they cross Cherry Creek, they do a slight jog, about one degree. And that's because one grid was laid out to be parallel with the creek; the other was laid out to be parallel with the river." Confluence Denver, July 15
Few things are as deadly as smoking cigarettes — more than 480,000 people in the U.S. die from it every year. But a CU Denver study found not getting an education is right up there with it. The study — which included researchers from New York University and the University of North Carolina at Chapel Hill — found that 145,243 deaths could be attributed to individuals who didn't finish high school versus those who obtained a degree. Denver Business Journal, July 8
Despite the claims of ticket fixing by federal investigators, experts don't think the probe will lead to an immediate discount on prices.
"It varies by route, it varies by carriers involved, so it's very difficult to say," said Larry Cunningham, a professor at CU Denver School of Business. "Shop, shop, shop – that's the thing that you need to do." 7News, July 2
Using 3-D technology to assist in education is helpful when done correctly, said Len Scrogan, an adjunct professor at CU Denver.
"We aimed 3-D at the most stubborn, difficult learning problems where kids stumble all the time," he said. "Never use 3-D for what's easy to learn or easy to teach." Education Week, July 8
Forcing rats to run on a tiny treadmill — which they hate — doesn't protect them against stress. But they do show physiological reductions in stress from running on a wheel, even when they aren't allowed to control the pace. "There is a difference, but we have no idea why," said Benjamin Greenwood, an assistant professor in the psychology department at CU Denver. The Boston Globe, July 9

"It's sold as a magic bean," said Todd Ely, an assistant professor at CU Denver's School of Public Affairs who has studied pension bonds. "But when it goes bad, it's not free. Then it isn't really magic. If it could be counted on to work as often as it's supposed to, then everyone would be doing it." Washington Post, July 11
"We've started a clinical trial on a drug called Leukine. We discovered it because people with rheumatoid arthritis almost never get Alzheimer's disease," said Huntington Potter, director of Alzheimer's research. While scientists are trying to keep their excitement in check, Potter notes this has great potential. CBS, July 24
Christopher McStay, chief of clinical operations in the Department of Emergency Medicine at the CU School of Medicine, talks about how to stay alive if you're lost, and just how long you can go without food or water. WRVO, July 26
Study author Jody Tanabe, a professor of radiology from the CU School of Medicine, said that why the changes are occurring in the brain's gray matter volume in women still isn't clear. "We do not know if some of the cells die, become smaller, or if the spaces between the cells become smaller," Tanabe said. Health Day News, July 14
Even if the staffing was filled, Jeff Metzner, a CU Anschutz Medical Campus psychiatrist who has been working as a federal monitor on mental health services at the jail, said the facility needs additional psychiatrists and psychologists to handle all the inmates needing help. In his most recent report, Metzner called the staffing shortage "the most significant problem area." Chicago Tribune, July 9
The CU School of Pharmacy and Pharmaceutical Sciences and a statewide prescription pill consortium are working to educate patients, doctors and pharmacies about naloxone. "We're trying to encourage people if they are on high doses of an opioid for chronic pain or severe pain to have the antidote available in case of an accidental overdose," pharmacist Robert Valuck said. CBS Denver, July 2
Jean Kutner, professor of medicine at the CU School of Medicine, discusses palliative care and explains how she would handle a conversation with a stage IV pancreatic cancer patient. KOA, July 27, 2015
July 2015
The New Horizons spacecraft is heading for a historic rendezvous with Pluto. To achieve this, it will need to hit an imaginary rectangle in space measuring only 100 by 150 kilometers. But the nature of Pluto makes that difficult.
"You can't tell whether it's small and close or big and far," says Fran Bagenal, a space physicist and mission co-investigator at CU-Boulder. "It's a really interesting problem that we've never had at any other planet." Nature, June 25
Also:
The word plague brings to mind the great scourge of the Middle Ages that filled the streets and so-called plague pits with the bodies of its victims. But it's still around today, and people are dying.
"The tragedy in most cases is that people don't realize what they have and think they have the flu," said Sharon Collinge, professor of environmental studies at CU-Boulder. CNN, June 24
Kenneth Wright, director of the Sleep and Chronobiology Laboratory at CU-Boulder, said, "Intense aerobic activity that raises your heartbeat, releases hormones that excite the body and raises body temperature. If that occurs too close to sleep, it can disturb your sleep." The Denver Post, June 23
For Houston, the last major hurricane hit was 1941. "I would be seriously worried about Houston, just because it's a huge petrochemical center with very large potential for a blended natural-technological event," said Kathleen Tierney, director of the Natural Hazards Center at CU-Boulder. The Seattle Times, May 31
"There are more than 100,000 injection wells in the U.S., and only a few of them have caused earthquakes," said Anne Sheehan, a geophysicist at CU-Boulder. "If we learn more about what's causing these earthquakes, we have more of a chance of reducing the odds of them happening." High Country News, June 22
A lab at CU-Boulder is pushing runners and their prosthetic legs to be stronger and go faster. Alena Grabowski works in the Department of Integrative Physiology at CU-Boulder with elite athletes on a specialized treadmill, which reaches speeds of 30 miles per hour. 7News, June 12
Christopher Lowry, a neuroscientist at CU-Boulder, presented results at a meeting of the International Behavioral Neuroscience Society of experiments probing the link between fearful behavior and immune response. Early clinical trials have shown that anti-inflammatory drugs can reduce symptoms of depression, raising hopes that such treatments might be useful in other types of mental illness, such as PTSD, he said. Nature, June 12
Western cities have become increasingly critical of the imbalance between rural and urban regions when it comes to rights to water.
"There are a very small number of people who control a huge amount of water," said Douglas Kenney, director of the Western Water Policy Program at CU-Boulder. "Is it truly equitable that water was allocated 100 years ago and now we are locked into that forever?" ProPublica, June 9
What started as a daylong project eight years ago has grown into a work of social art involving almost 1,900 people, as Russian-born artists sought to document Russian Jewish identity in the context of immigration to Brighton Beach in Brooklyn, N.Y. The result is a new book, From Selfie to Groupie, which includes essays by David Shneer, director of the program in Jewish studies at CU-Boulder. Forward, June 4
Americans still have the desire to get married in part because it provides benefits when it comes to taxes and health care, and it still holds deep emotional and cultural significance in the United States. Lynda Dickson, professor of sociology at UCCS, argues that the benefits can create pressure to get married, some of which could be alleviated by extending more benefits to single Americans. WUNC, June 25
For every ton of fireworks that are shot off, between 33 and 150 pounds of heavy metals fall into the water. Michael Hiskey, professor at UCCS, said, "Different colors and effects will have varying metal contents of course. You have to put this in perspective though, as a typical coal-fired power plant emits a lot more heavy metals on a daily basis (including radioactive metals) than a typical fireworks display does." The Cap Times, June
Jill Bradley-Geist, assistant professor of management at UCCS said, "Parents who do not allow their children any autonomy through their teen and college years might actually be hindering the healthy development of their children's self-esteem and independence." Yahoo, June 25
Kathleen Fitzpatrick, program manager/events coordinator at the Center for Science, Technology, Engineering and Mathematics Education, has been leading the UCCS STEM program for six years, and in that time she said she has seen a decline in high school graduates pursuing degrees in engineering. The smartest children are often told to go into profitable fields such as business, she said. The Gazette, June 20
"People can use Facebook in different ways, depending on who they are. Some use it in a very artificial way, choosing certain photos and curating their profile," said Elizabeth Daniels, an assistant professor of psychology at UCCS. "For other people, it's more important to show who you are. I don't think there's kind of a one-size-fits-all." The Gazette, May 31
Michelle Slattery, a researcher at UCCS, said she wonders whether veterans facing misdemeanors have the motivation to stay with a program in which they must keep a dozen or more appointments every week for regular urine tests or Alcoholics Anonymous meetings. Slattery said her initial studies suggest PTSD rates among graduates of the Colorado Springs court are easing, and recidivism is low. The Denver Post, June 6
A CU Denver study finds most scientists agree children of same-sex parents experience "no difference" on a range of social and behavioral outcomes compared to children of heterosexual or single parents. The study, led by Jimi Adams, associate professor in the Department of Health and Behavioral Studies, examined thousands of peer-reviewed articles on same-sex parenting over several decades. 9News, June 16
Martin Lockley, a CU Denver paleontologist, is science director for Moab Giants. He said the emphasis of the new museum will be on the tracks dinosaurs left behind in the Moab region tens of millions of years ago. KSL TV, June 11
Some rape accusations might be false, but that doesn't mean that false reports of rape overall are disproportionately high, CU Denver public affairs professor Callie Rennison said.
"The assumption is that so many women engage in false accusations and it's just not true," Rennison said. "False reports, where the accuser is lying, are less than 10 percent. That's no more than any other crime, but they don't report that." Deseret News, June 20
Ken Schroeppel, a planning and design instructor at CU Denver, said by his analysis, there are more than 4,500 multi-family units under construction within a 1.5-mile radius of the D&F Tower at 16th Avenue and Arapahoe Street.
"When those enter the market within the next year or so, I think that will be a real test to see how strong that demand is and if we're finally catching up," Schroeppel said. The Denver Post, June 18
Bryan Leister, associate professor in the College of Arts and Media at CU Denver, can't be pinned down: It's a new, digital world out there, and Leister wants to be a part of it, by hook or by crook. Westword, June 18
Mark Pogrebin, criminal justice director at CU Denver, called the report of a truck being seen near a recent Larimer shooting "a tremendous lead" for law enforcement.
"It might lead to a suspect or a witness. It might lead to another lead, and then another lead, and another, but then that could break the case wide open." Pogrebin said. The Coloradoan, June 24
"The broad way of using arts to learn gets narrowed into oral and written language," said Rebecca Kantor, dean of CU Denver's School of Education and Human Development and a child development expert. "The arts have become special . . . and they've been diminished more and more because schools are feeling more pressure to spend time in STEM stuff." Denver Business Journal, June 23
Just doing crunches won't cut it; instead try paddling. "In real life," says Venu Akuthota, professor of physical medicine and rehabilitation at the CU School of Medicine, "you don't use your transverse abs or obliques in isolation. You use them in combination with other muscles in your stomach, back and butt.
"It's essential for day-to-day activities like twisting and lifting, but it also improves coordination and can help prevent knee, spinal and running injuries," Akuthota said. Self, May 31
Growing up, Joaquin Gallegos lived on and off the Jicarilla Apache reservation south of the Utes in New Mexico. He can count 30 friends and family who have either attempted or completed suicide.
"It's sadly becoming the norm, but it's not normal," said Gallegos, who works as a detoxification and rehabilitation research assistant at the Centers for American Indian and Alaska Native Health at the CU Anschutz Medical Campus. "It's something that people don't want to acknowledge because it forces them to face their deficiencies and their legal obligation to tribes." Durango Herald, June 24
The journey that landed a Utah family at a 3-year-old collaboration among Children's Hospital Colorado, University of Colorado Hospital and the CU School of Medicine, began at the ultrasound exam. The couple saw the bubble in their baby's back and the technician's facial expression confirmed their suspicions: spina bifida. The Denver Post, June 21
Benjamin Honigman, associate dean at the CU School of Medicine Altitude Research Center, and his colleagues have found that people living at higher altitude in mountain states such as Colorado experience no net increase or decrease in life expectancy, though living at altitude may decrease a person's chances of getting heart disease. Colorado Public Radio, June 24
Also: Climb Every Mountain, Without Altitude Sickness, The Wall Street Journal, June 29
Scientists led by a team at the CU School of Medicine analyzed stem cells taken from the umbilical cords of babies born to normal weight and obese mothers. In the lab, they coaxed these stem cells to develop into muscle and fat. The cells from obese mothers had 30 percent more fat than those from normal weight mothers, suggesting that these babies' cells were more likely to accumulate fat. TIME, June 9
Also:
A woman diagnosed with a rare form of TB has a difficult time ahead of her, says Randall Reves, professor in the CU School of Medicine who has treated cases of extensively drug-resistant (XDR) TB. "When I get a patient with drug-resistant TB, the first thing I do is apologize," he said. NBC News, June 9
"We are meeting a woman's needs better when they get their contraception at the time of delivery," said Lisa M. Goldthwaite, an author of an editorial accompanying the new study and a family planning fellow at the CU School of Medicine. "You can't continue to use an IUD you never got." The New York Times, June 8
June 2015
Let's say doomsday occurs and humans are annihilated with the exception of one male and one female. Could humanity survive? The answer is a resounding...maybe. Certain species, such as dandelions, are great at bouncing back from near annihilation.
"One dandelion seed in your yard produces thousands of dandelion seeds that are each genetically identical and spread exponentially," explains Nolan Kane, a genomics professor at CU-Boulder. But humans require another human and about nine months to reproduce. Popular Science, May 20
The last time he visited the Netherlands, CU-Boulder professor Kevin Krizek was provided with three separate bikes to use during his stay. That wildness for bikes is why Krizek will be spending a lot more time in the country as a visiting professor. He was asked to study why the Dutch have such a fondness for bikes, a question many U.S. municipalities would also love to have answered. Daily Camera, May 25

Visitors to Wyoming's renowned Yellowstone National Park could find themselves thrown in jail for taking a photograph without permission, according to critics of a statute signed into law by the Wyoming governor this spring.
"It essentially makes a party guilty of trespass if they engage in what would otherwise be lawful activity on federal public land," said Mark Squillace, a law professor at CU-Boulder. ABC News, May 20
Centaurus High School has pursued a package of reforms designed to create a school community that is welcoming and caring as well as academically challenging and supportive. The Schools of Opportunity project is the work of Kevin Welner, a professor at CU-Boulder's School of Education who specializes in educational policy and law, and Carol Burris, principal of South Side High School in the Rockville Centre School District in New York. The Washington Post, May 20
"In the old days, we thought that when India collided with southern Asia, southern Tibet was 2,000 kilometers south of where it is now," said Peter H. Molnar, a professor of geological sciences at CU-Boulder. The revised magnetic measurements suggest that southern Tibet was 1,000 kilometers south at most. The New York Times, May 1
Ryan Warner discusses 25 years of the Hubble Space Telescope at Boulder's Fiske Planetarium with Doug Duncan, right, director of CU-Boulder's Fiske Planetarium; Jim Green, CU-Boulder; Jennifer Hoffman, the University of Denver; and Dennis Ebbets of Ball Aerospace. Colorado Public Radio, May 5
The town of about 1,100 residents finds itself coping with the economic fallout of another slowdown in natural gas development that is having an immediate and noticeable impact. Plummeting natural gas prices have forced producers to find a break-even point, which translates to layoffs and freezing or reducing activity, said Brian Lewandowski of the CU-Boulder Leeds School of Business. The Denver Post, May 17
Climate forecasters say the possibility of a strong El Niño in 2015 could mean above average precipitation and an increased flood risk for Colorado. The natural phenomenon arises from variations in ocean temperatures in the tropical Pacific, said CU-Boulder researcher Klaus Wolter. KUNC, May 18
If the Lomekwi stone tools could have been made by apes, does their manufacture signify a cognitive leap for humanity? Thomas Wynn, a paleoanthropologist who studies the evolution of human cognition at UCCS, thinks not.
"There's nothing about the stone tools that requires big brains," he said. "And it's big brains that are really the major defining characteristic of the genus Homo." The New Yorker, May 20
Pam Shockley-Zalabak, chancellor at UCCS, received an honorary Doctor of Humane Letters degree from Colorado College President Jill Tiefenthaler.
"I believe this honor reflects the work that so many of us have done to build this community," Shockley-Zalabak said. "It is an honor that a respected institution such as Colorado College has chosen to recognize that work." The Gazette, May 18
A secret Internet is a haven for the ISIS terrorist group to recruit members and maybe even plan attacks. Intelligence experts plan to go in and chase ISIS down. UCCS public affairs professor Edin Mujkic said it's a necessary fight now and for the future.
"Even if, hypothetically, ISIS is destroyed next year, that doesn't guarantee that some other group isn't going to show up and use the same tactics," Mujkic said. KRDO, May 17
Several studies show women in Western societies focus more on their babies than their partners during the first six weeks after birth, often contributing to lower satisfaction and less sex in the relationship. UCCS researcher Michelle Escasa-Dorne wanted to see if this held true in other societies with lower divorce rates. Yahoo! Parenting, May 4
Thomas Duening, El Pomar Chair of Business and Entrepreneurship at UCCS, says that investors should think carefully before investing in a crowdfunded company. "It's kind of the Wild West," the professor says. "The frontier of investing . . . most people don't know how it's going to work out." Colorado Springs Independent, May 6
Michelle LeCompte, wellness coordinator for the Center for Active Living at UCCS, says older folks tend to gravitate to the low-impact game of pickleball, in part because it's inherently social.
"The great thing about it is there's not a lot of running," LeCompte says. "You don't have to be really athletic." Colorado Springs Independent, May 13
Michael Larson, El Pomar Chair of Engineering and Innovation at UCCS, has developed several products, including a laser device to fuse human tissue as an alternative to stitches or staples after nasal surgery. His newest invention is the Sleep Shepherd, a hat equipped with electronics that create a biofeedback loop and slow down brain waves. The Gazette, May 6
Andrea Herrera, professor and director of the women's and ethnic studies program at UCCS, is the CU system's 2014-15 recipient of the Chase Faculty Community Award. The Gazette, May 2
The recent stretch of gray skies is a far cry from what Coloradans are used to. CU Denver psychologist Kevin Everhart discusses the impact of rainy weather on mood. Fox 31, May 20
"Newspapers are the first draft of history," writes Thomas J. Noel in the introduction to "Colorado Newspapers." And with thousands of newspapers, starting with the Rocky Mountain News in 1859, Colorado has plenty of history to tell. Compiling a list of all the newspapers in Colorado was the life work of Jane C. Harper. At her death in 2009, CU Denver history student Craig W. Leavitt and his professor, Noel, took over the project. The Denver Post, May 9
How often does a groundbreaking partnership literally break ground? Last month, one did, between two educational groups that, on the surface, seem very different: the nontraditional Colorado Outward Bound School (COBS) and CU Denver's College of Architecture and Planning. COBS needed 14 custom cabins built at its Leadville base camp. 5280, May 19
In "The Streets of San Francisco: Policing and the Creation of a Cosmopolitan Liberal Politics," Christopher Lowen Agee, CU Denver, chronicles how the traditional regime of decentralized, discretionary, corrupt policing in San Francisco in the 1950s into the 1970s was replaced with the top-down, bureaucratic and more regulated urban police departments of today. Reason.com, June 2015
Researchers found that infants who lived above 8,000 feet had twice the risk of SIDS compared with those who lived below 6,000 feet. But "despite the doubling of risk," said David F. Katz, a cardiologist at the CU Anschutz Medical Campus and the study's lead author, "the absolute risk remains very low." The New York Times, May 25
The show's medical director, Holly Wyatt, M.D., of the CU Anschutz Health and Wellness Center in Aurora said Robert and Raymond's "dramatic transformation journey to reclaim their athletic youth was a true inspiration." 7 News, May 27
Neuroscientists and bioengineers at the CU Anschutz Medical Campus and in Boulder have created a miniature, fiber-optic microscope that can look deep inside a living brain. Microscopes in common use only penetrate about 1 millimeter.
"Everything we want to see is deeper than that," said Diego Restrepo, director of the Center for Neuroscience at CU Anschutz. The Denver Post, May 12
Ellen Fay-Itzkowitz, a clinical social worker and educator at the Barbara Davis Center for Childhood Diabetes at the CU Anschutz Medical Campus, says about 40 percent of people have significant anxiety related to needles. U.S. News and World Report, May 19
"We've created this ridiculous power structure, this hierarchical structure that places the physician at the top of that food chain and patients at the bottom. So it's a very subservient relationship that a lot of patients feel when they go in to talk to their doctor," says Benjamin F. Miller, professor at the CU School of Medicine. Fortunately, that's starting to change, Miller says. Los Angeles Times, May 17
Brain development reductions in teens after binge drinking occurs in the side and front of the brain, the areas that have to do with learning, emotional development and self-control.
"They are destroying, or at least causing to shrink – we don't know if it's lifelong – the very areas of the brain they need to control themselves," says Robert Freedman, chair of psychiatry at the CU Anschutz Medical Campus. Forbes, May 18
May 2015
CU-Boulder professor Elizabeth "Lil" Fenn won the Pulitzer Prize for history for her book about a Midwestern American Indian tribe. Fenn, an associate professor and chair of the history department, was awarded the $10,000 prize for her book Encounters at the Heart of the World: A History of the Mandan People. Daily Camera, April 20
Roger Bilham, a professor of geological sciences at CU-Boulder who has studied the history of earthquakes in the Nepal region, said the shaking lasted one to two minutes, and the fault slipped about 10 feet along the rupture zone, which stretched 75 miles, passing under Katmandu. The earthquake "translated the whole city southward by 10 feet," Bilham said. The New York Times, April 25
Alena Grabowski, assistant professor in the Department of Integrative Physiology at CU-Boulder, and some of the students in her group are testing how changing the stiffness and height of a runner's prostheses — artificial limbs — changes running gait, efficiency, comfort and speed. Daily Camera, April 19
A CU-Boulder study involving 40,000 people indicates that social and psychological problems caused by drinking generally trump physical drinking behaviors when it comes to mortality. For example, people who had an intervention by a doctor, family or friend had a 67 percent greater risk of death over the 18-year study period. In contrast, drinking and driving and other risky alcohol-related behaviors did not result in a significant increase in mortality rates, said sociology professor and lead study author, Richard Rogers. 9News, April 28
CU-Boulder has appointed its third visiting conservative scholar. Brian Domitrovic, a historian and economist, will hold the position during the 2015-16 academic year. Domitrovic is an associate professor and chair of the history department at Sam Houston State University. Daily Camera, April 27
Some experts believe a 500-mile-wide, 300-foot-deep wedge of warm seawater may signal an epic cyclical change in the Pacific Ocean that could bring soaking rains to Southern California and accelerate the rise in global temperatures. Matt Newman, a climate scientist at CU-Boulder, studies the underlying processes that drive the Pacific Decadal Oscillation and says the blob doesn't fit the pattern. He believes the warm mass of water is better explained by a stubborn region of high pressure over the northeast Pacific Ocean. Los Angeles Times, April 19
In "The People Planet," 9News partnered with nine CU-Boulder experts to examine topics such as religion, technology and why we have such trouble getting along. 9News, April 20
"The spacecraft and instruments continue to work well, and we're building up a picture of the structure and composition of the upper atmosphere, of the processes that control its behavior and of how loss of gas to space occurs," said MAVEN principal investigator Bruce Jakosky, from CU's Laboratory for Atmospheric and Space Physics. Space.com, April 9
Also:
Society today could use a few good fools, says Patricia Nelson Limerick, a professor who directs the CU-Boulder Center of the American West. She's biased in her opinion on the subject because she holds the position of University Fool. Colorado Public Radio, April 1
The Arctic permafrost problem hasn't received much attention — yet. "The concept is actually relatively new," says Kevin Schaefer of the National Snow and Ice Data Center at CU-Boulder. "It was first proposed in 2005. And the first estimates came out in 2011." The problem is so new that it has not yet made its way into major climate projections, Schaefer says. The Washington Post, April 1
Also:
Evidence of pre-Columbus trade found in Alaska house, Live Science, April 16
'Freak weather event' sets Antarctic heat records, Live Science, April 7
The degree is the result of a 2010 state law that will increase the number of hours of accounting coursework required for a certified public accountant license to 150 from 120. Most other states already have the 150-hour requirement, said Blaise Sonnier, chairman of the business school's Accounting and Finance Department. The Gazette, April 21
More than 50 representatives from the schools, military and industry met at UCCS to hammer out details on how the education program will work between UCCS and the seven other colleges, all of which are near Army units that focus on cyber defense. The Gazette, April 22
Jon and Becky Medved will receive the 2015 Lifetime Entrepreneurship Award May 8 from the UCCS College of Business, becoming the seventh and eighth recipients of the honor. The Gazette, April 22
Joshua Dunn, associate director of the Center for the Study of Government and the Individual at UCCS, says the New York lawsuit may ultimately require a judge to say students have a constitutional right to a quality teacher.
"The problem with that is we don't know where [quality teachers] come from," Dunn said. "We're getting better at identifying quality teachers, but we're not very good yet at replicating them." Heartland, April 22
"They discover what works, what doesn't and what's making these other communities so successful. When we go, we get to discover the secret sauce for each city," said Stephannie Finley, UCCS executive director of University Advocacy and Partnerships. "And then we come back here and we apply what we learned." The Gazette, April 21
Curator, administrator and artist Daisy McConnell helps to keep Colorado Springs up-to-date — and sometimes even ahead of the pack — on the arts front, as director of the UCCS Galleries of Contemporary Art (GOCA). In her five years of heading GOCA, McConnell has turned the galleries into fun, lively and vital educational resources. Westword, April 9
Woody Eckard, professor of economics at CU Denver, said Denver's relatively low cost of living and the city's stance as a sports-loving town come into play. "When you observe a city like Denver where you have clear evidence of success with sports teams, then you have to take another look at the theoretical measure," Eckard said. Denver Business Journal, April 9
Margarita Bianco sees a problem in classrooms around Colorado. The CU Denver associate professor says there are not enough minority teachers and not enough teachers willing to work in high needs schools. 9News, April 29
Nunn receives about 40 percent of its revenue from traffic tickets, about 10 times the state average. CU Denver professor Benoy Jacob, an expert in city finances, said that heavy reliance on ticket revenue could be a financial risk for municipalities. "There is the potential that you're going to lose that revenue stream," Jacob said. "Any time you lose a big chunk of revenue like that, that means you need to rethink the programs you're providing." 9News, April 27
Kat Vlahos, director of the Center of Preservation Research at CU Denver, assigned her architecture students to draw up mock plans for the library. Vlahos called the Rocky Mountain Land Library a potential oasis amid a flurry of regional change. "It allows us to hold on to our Western heritage and traditions and historic cultural resources." The New York Times, April 16
More research is needed to determine if the design of the playground explains differences in use and activity, said Peter Anthamatten, a CU Denver researcher.
"This is an important debate on how to improve physical activity among schools and there is good research to investigate whether lending equipment, organizing activities, renovating schoolyards, or improving adult supervision is the most effective strategy," Anthamatten said. WKZO, April 7
Tony Robinson, chair of CU Denver's Political Science Department, and Denver City Councilman Albus Brooks spoke with Colorado Matters host Ryan Warner about a bill to give homeless people the right to linger in public spaces. Colorado Public Radio, April 13
Variations in two particular genes, TYR and OCA2, which play a role in blue eye color, also decrease risk for vitiligo, a disease that causes the loss of skin color in blotches, says study author Richard A. Spritz, M.D., director of the genomics programs at the CU School of Medicine. Prevention, April 28
Tim Byers, director for cancer prevention and control at the CU Cancer Center, conducted a meta-analysis of two decades worth of research – 12 trials that involved more than 300,000 people – and found a number of supplements made a person more likely to develop certain types of cancer. CBS News, April 20
When it comes to food and diets, I often encounter people who believe that a certain diet or way of eating is the only way to go. The reality is that when it comes to nutrition, there is no perfect diet, no black or white, but often shades of gray, writes Michelle Cardel, a nutritionist at CU Anschutz Medical Campus. 9News, April 23
Some people are planning ahead for their physical fitness in retirement just like they plan for their financial fitness, says one of the country's top national diet and exercise experts. If you start a few years before retirement, says James Hill, executive director of the CU Anschutz Health and Wellness Center, you'll be ready to go when you do retire. Most people can make a lot of progress toward getting in better shape in a matter of a few months, he said. USA Today, April 15
Also: Exercise won't fix the obesity epidemic, researchers argue, Live Science, April 22
"Indoor UV tanning causes skin cancer," said Bob Dellavalle, M.D., of the CU Cancer Center. Dellavalle says there's no tiptoeing around tanning beds. In a commentary in the American Journal of Preventive Medicine, he urges the Surgeon General to make the definitive connection between indoor tanning and cancer. CBS Denver, April 9
April 2015
Geologists Craig Jones and Kevin Mahan, right, at CU-Boulder might be able to explain why Denver is a mile high. A new theory suggests that chemical reactions, triggered by water far below the Earth's surface, could have made part of the North American plate less dense many millions of years ago, when the continents we know today were still forming. The Denver Post, March 15
"By looking at the fossil history of the group, we can see that extinction, or rather lack of extinction may be just as important, if not more important, than origination," said lead study author Dena Smith, paleontologist and curator at the Museum of Natural History at CU-Boulder. "Perhaps we should be focusing more on why beetles are so resistant to extinction." UPI, March 18
"The beauty of the technology is that it tackles two different problems in one single system," said Zhiyong Jason Ren, a CU-Boulder associate professor of environmental and sustainability engineering and co-author of the paper.
"So far, we have been able to clean up the water so that it can be used in irrigation, toilet flushing," Ren said. "It can be used for anything except drinking at this level. If we can reuse the water, the companies don't need to buy new water and they could even make money from selling it to other users like farmers." CBS News, March 2
Also: Research flights probe why some oil and gas basins pollute more than others, KUNC, March 27
Tiny grains of rock found near Saturn are mostly made up of silica, which is found on Earth in sand. They were uniform in size, suggesting that some unusual process must have formed them. A research team lead by Sean Hsu, research associate at CU-Boulder's Laboratory for Atmospheric and Space Physics, found hydrothermal vents in Enceladus' ocean are the most likely culprit.
"Basically, we think that hot water interacting with rocks leeches out silica," Hsu said. "And as the temperature drops, nanoparticles start to form. Depending on the condition of the silica solution, the particles will form at very particular sizes, like the ones we've detected." The Washington Post, March 11
Also:
Researchers caution that there's not enough evidence to show that implicit bias training is effective. In the real world, "your brain is going to rebuild those associations," said Joshua Correll, a social psychologist and associate professor at CU-Boulder. Correll said that while studies show the training can decrease bias, they also show such improvements are often short-lived and might even increase racial bias. He said more research is needed to address whether the training could actually endanger officers by making them hesitate. Pittsburgh Post-Gazette, March 15
Ken Bickers, a political scientist at CU-Boulder, downplayed the significance of the feud and compared the debate over protocol to "arguing over the salad fork." He said Congress long has played a vocal role in global policy and that the latest episode is more representative of the partisan divide between Obama and Republican leaders than anything else. The Denver Post, March 10
"Never eat snow that's been plowed," advises Mark Williams of the Institute of Arctic and Alpine Research at CU-Boulder. It's likely to contain sand and chemicals such as magnesium chloride, he said. "All this gets incorporated into the plowed snow and is bad for you." National Public Radio, March 5
The backlash against how media and aid organizations portray Africans has reached a fever pitch. A wave of criticism has pointed out how American journalists only cover Africa's outbreaks of disease, disaster and violence, while overlooking the region's many political and economic success stories, writes Andy Baker, associate professor of political science at CU-Boulder. The Washington Post, March 5
Students with a passion for soccer will be able to pursue a business degree with an emphasis in soccer management beginning this fall at the UCCS College of Business. Students in the program will gain hands-on experience through professional practicums with the Colorado Rapids organization.
"I'm delighted to see the realization of over two years of hard work between UCCS and the Colorado Rapids," Business Dean Venkat Reddy said. Colorado Springs Business Report, March 10
By the end of 2015, CEA Medical Manufacturing will have increased its Colorado Springs workforce by about 50 percent from January 2014. The company's reach extends to the College of Engineering and Applied Science at UCCS. It's working with students to help design new products and has hired a few recent graduates. The Gazette, March 12
UCCS assistant theater professor Kevin Landis produces the interdisciplinary Prologue Lecture Series. The roster of heavy hitters the teacher/actor/director has brought in is impressive: The Public Theater's Oskar Eustis, playwright Sarah Ruhl, Shakespeare master Tina Packer and theater company founder Young Jean Lee among them. The Denver Post, March 1
"Lifelong cheerleader" would have been a fitting caption under Pam Shockley-Zalabak's senior picture in her high school yearbook. The chancellor of UCCS has been a tireless champion, a strong supporter and what many call a visionary leader of the campus. The Gazette, March 18
Joshua Dunn, professor of political science at UCCS, said taxpayers in Colorado Springs tend to vote in favor of things they will use, for instance a large majority of the poll takers said 'yes' to the extension of the TOPS tax, the one-tenth of a cent sales tax going toward maintaining parks. Fox 21, March 4
A CU Denver study analyzed 1,583 top 30 Billboard songs from 1960 to 2013 and found a steep increase in "advertainment," a term used to describe product placement and brand name dropping in music.
"As a professor of music business and a fan, I recognized that this was happening. Now, as a researcher, I have the data to prove it," said study author Storm Gloor, associate professor of music business at the College of Arts & Media. Denver Business Journal, March 10
If you've ever seen an iPad commercial or played with a drum kit app on your phone, you know it's easier than ever to create music without traditional instruments. But a class at CU Denver is taking this to a whole new level. Fox 31, March 4
A 2006 study of Costco and Wal-Mart-owned Sam's Club showed that what's good for employees can be good for the business in the long run.
"In return for its generous wages and benefits, Costco gets one of the most loyal and productive workforces in all of retailing, and, probably not coincidentally, the lowest shrinkage (employee theft) figures in the industry," study author Wayne Cascio, professor of management at CU Denver, wrote in the Harvard Business Review. Christian Science Monitor, March 18
"(Avoiding confrontation) may have been the right decision, but the police standing there are thinking, 'I'm not doing my job. They are not letting me do it.' For the officers, that is a very personal hit to see the memorial defaced like that," said Mary Dodge, director of criminal justice programs at CU Denver's School of Public Affairs. The Denver Post, March 5
Lonnie Schaible, assistant professor in the School of Public Affairs Criminal Justice at CU Denver, says it's not uncommon for a DA to shy away from prosecuting police officers who claim self-defense, since it's a universal policy to allow the use of lethal force if the officer feels his or her life is being threatened. VICE, March 11
New and experimental drugs are extending the lives of people with the deadliest forms of cancer. At the CU Cancer Center, Ross Camidge, M.D., leads clinical trials for lung cancer, which kills more people each year than breast cancer, colon cancer and pancreatic cancer combined. I-News Network, March 18
The positive effects from the oil from marijuana come mostly from parent reports. Better info should be available soon, says the CU School of Medicine's Edward Maa, M.D., who's overseeing the nation's first observational clinical trial on it. "From what we know, it appears to be safe. But we need more data," he said. Good Housekeeping, March 15
Also: Can medical marijuana ease Parkinson's symptoms? Colorado Public Radio, March 9
"This is a very troubling report," said Jeffrey Metzner, M.D., a professor of psychiatry at the CU Anschutz Medical Campus, who has been assessing correctional mental health systems for more than 30 years. "It shows the (Bureau of Prisons) haven't been doing a very good job at establishing a mental health system on their own." The Crime Report, March 16
"For a child to be active, they have to really enjoy the activity," says Stephen Daniels, a professor of pediatrics at the CU School of Medicine. "We have to find activities they like and settings that promote activity, so this really helps us understand how to do that and emphasizes the fact that having friends involved can be a big motivator." TIME, March 3
Tom Finger, a taste scientist at the CU Anschutz Medical Campus, has followed the museum's work. He said the scale of the experiment allows for much better analysis. The population is also a lot more diverse than those found on the typical college campus, said Finger. "They'll enroll thousands of subjects, whereas previous studies would have 100 subjects at most," he said. "So they get a much better statistical analysis of their data and they can see small factors in the data that would be missed by smaller studies." KUNC, March 16
"It's a good news-bad news scenario," says Robert Eckel, M.D., past president of the American Heart Association and professor of medicine at the CU School of Medicine. "Although there is convincing evidence that patients on statins are at increased risk of new-onset diabetes, the benefit accrued [from statins] in reducing risks of heart attack, stroke and fatal heart disease trumps the effects of being new onset diabetics." TIME, March 4
March 2015
University of Colorado Boulder
It's time to gather your receipts, W-2s and lots of patience as you prepare to meet this year's tax deadline of April 15. It's not an easy chore — and it's not getting any easier.
"Every year the forms, laws, rules and exemptions get more complicated," says Susan Morley, a senior tax instructor at Leeds School of Business at CU-Boulder. "None of it is user-friendly." But there is help. The Denver Post, Feb. 2
Waleed Abdalati, a professor at CU-Boulder, said that geoengineering research would have to be subject to governance that took into account not just the science, "but the human ramifications, as well." Abdalati said that, in general, the governance needed to precede the research. "A framework that addresses what kinds of activities would require governance is a necessary first step," he said. The New York Times, Feb. 10
According to the Innocence Project, a national criminal-justice overhaul group, 72 percent of the 325 U.S. cases in which a falsely convicted person was exonerated based on DNA evidence involved at least one witness misidentification.
Melissa Zak, chief of the CU-Boulder police department, said eyewitnesses and victims faced "insurmountable" pressure to pick a suspect out of a lineup. She said it was critical to remove that pressure from the identification process. Wall Street Journal, Feb. 26
Education savings account (ESA) programs give money based off of the state's per-pupil funding to parents of eligible students to spend on approved educational expenses.
Kevin Welner, director of the National Education Policy Center and an education policy professor at CU-Boulder, said targeting ESA programs to students with special needs is a savvy way to get a bill passed, and from there, proponents can slowly expand the program to include broader swaths of the student population.
"It's the camel's nose under the tent," he said. Education Week, Feb. 25
Also:
Dan Baker, director of the Laboratory for Atmospheric and Space Physics at CU-Boulder, is a co-author of a paper on a rare solar shockwave. The shockwave roared past Mercury and Venus, then the moon, before streaming toward Earth. It rendered a massive blow to Earth's magnetic field. That, in turn, triggered a magnetized sound pulse around the planet. Daily Camera, Feb. 22
You're allowed to record yourself in your own home, of course. But when others share your space, the legal issues get murkier.
"I would be shocked to learn that there's a bright line where you can spy on anyone you want in your own home," says Paul Ohm, a privacy scholar at the CU-Boulder Law School. "There's still a reasonable expectation of privacy if you're crashing on someone's couch. Even if it's his house, you would expect privacy when he's away if you're not informed about a camera." Fusion, Feb. 18
One of the most significant challenges faced by frontline land managers is being tasked with the dual mandates of protecting wildlife/resources and public access. Sarah Thomas, visiting scholar and environmental historian at CU-Boulder's Center of the American West, said there is tremendous lack of public awareness about recreational effects on land and wildlife. The Denver Post, Feb. 18
University of Colorado Colorado Springs
Elizabeth Daniels, assistant professor of psychology at UCCS, has studied female body image and the media portrayal of women, her work including a paper called "Athlete or Sex Symbol: What Boys Think of Media Representations of Female Athletes." Daniels said studies show that 4 percent of sports media coverage in the U.S. is devoted to female athletes. Her issue is not with female tennis athletes agreeing to be photographed as much as it is with sexuality being so much more valued than athleticism, she said. New York Daily News, Feb. 10
"We all know BRB (Be Right Back), OMG (Oh My God), but I think things have changed and probably kids are just making it up on the fly," said Laura Eurich, director of undergraduate studies in UCCS Communications Department. "Probably they're talking about things they shouldn't be talking about." KOA, Feb. 4
Charters aren't systematically shutting out disadvantaged students. But few English-language-learner students apply to attend charters, for perhaps understandable reasons, writes Marcus A. Winters, an assistant professor at UCCS. New immigrant families might be less aware of schooling options beyond the neighborhood public school. Language barriers might also hinder parents of ELL students. City Journal, Feb. 25
An Ohio University professor with a deep background in higher education will head the UCCS College of Education. Valerie Martin Conley, 49, will take over as dean of the college on July 1, filling a position that became available when Mary Snyder retired after leading the college since 2011. Conley said she plans to focus on expanding access to post-secondary education for students across southern Colorado. The Gazette, Feb. 3
The Epicentral Coworking is a business that opened in 2012 to cater to young professionals who are mobile, high-tech savvy and starting or running small businesses.
"It's the wave of the future," said Fred Crowley, an economist at UCCS. For a minimum monthly fee of $200, about 90 members have round-the-clock access to desk space, meeting rooms, Internet and even coffee and snacks. KRDO, Jan. 30
Also: Colorado Springs sales tax revenues tallied for 2014; city officials face big decision, The Gazette, Feb. 18
University of Colorado Denver
"Without the railroad, Denver would be just another of the 500 ghost towns in Colorado," explains Thomas Noel, CU Denver history professor who's also known as Dr. Colorado. "Without the railroad, Denver stagnated. In between 1860 and 1870, it gained only 10 people – from 4,759 to 4,769." Confluence Denver, Feb. 25
Also: In its 125th year, Denver's Fairmount Cemetery eyes the future, The Denver Post, Feb. 14
Last year CU Denver published a study in the journal Accident Analysis & Prevention reporting that greater numbers of riders actually make streets safer. Accidents involving cyclists and motorists at a given intersection, the researchers noted, were less likely to occur when more than 200 riders traversed it daily. One theory goes that the presence of more cyclists raises drivers' awareness and causes them to adjust their driving behavior. Outside Magazine, Feb. 17
"Celebrities are people who, for better or worse, make a living out of being a spectacle," says Kevin Everhart, an associate professor at CU Denver's Psychology Department. "And I think there's a sense of schadenfreude going through people's minds when they see a celebrity suffering. Typically, those who take pleasure in someone else's suffering have low self-esteem." Vice, Feb. 17
CU Denver professor Amy Hasinoff says that using a scare tactic, such as telling teens that if they sext their photos will be distributed, can have a negative reaction. She says teens will tune out messages like that because they don't match up with experiences they or their friends might have had. 9News, Feb. 9
"For a long time, companies focused on economic value; now they're focusing more on social value," said David Chandler, assistant professor of management at CU Denver and author of Corporate Social Responsibility: A Strategic Perspective. It can translate into more business, better supplier relations or happier employees, he said. Dallas Morning News, Feb. 10
Heidi Streetman, who teaches at the CU Denver ESL Academy, created a petition to "Make the Department of Interior Accountable for Persons Missing in Our National Parks & Forests."
"I started this petition because there is no legal requirement that federal records be kept of the circumstances surrounding a person's disappearance, whether or not remains or belongings are recovered, or if a person is located alive and well," Streetman writes. Westword, Feb. 6
University of Colorado Anschutz Medical Campus
"It's a silent epidemic," Robert Valuck, CU School of Pharmacy and Pharmaceutical Sciences, said of prescription drug overdoses. "People die one at a time. But, in 2013, overdose deaths were almost double the number of deaths related to drunken driving. And people have no idea." The Denver Post, Feb. 24
Among other benefits, massage is thought to reduce cortisol levels and regulate the body's sympathetic nervous system – both of which go haywire when you're stressed, says Lisa Corbin, an associate professor at the CU School of Medicine's Division of General Internal Medicine. U.S. News and World Report, Feb. 12
Michael Allen with the CU Anschutz Depression Center in Aurora said early intervention is critical to stopping suicide.
"You don't want to get people when they're on the ledge," Allen said. "You want to get them while things are still more manageable." But, getting men in the door of places like the Depression Center is a problem. 9News, Feb. 26
Jean Abbott, M.D., from the CU Anschutz Medical Campus Colorado Center for Bioethics, argues a right to die proposal is ethical and that modern medical technology traps a small group of people between life and death. The proposal was rejected in early February by Colorado lawmakers. 9News, Feb. 8
A bill by Diana DeGette and Fred Upton aims to reduce the time it takes to get breakthrough drugs from the laboratory and into the hands of patients. One expert who helped inform the bill in its early stages was Dan Theodorescu, director of the Cancer Center at the CU Anschutz Medical Campus. The Denver Post, Feb. 10
February 2015

Internet-connected wearables, cars, door locks, thermostats and such are all the rage. But those devices can come with security and privacy holes that leave consumers exposed, regulators warn.
"Researchers are beginning to show that existing smartphone sensors can be used to infer a user's mood; stress levels; personality type; bipolar disorder; demographics (e.g., gender, marital status, job status, age); smoking habits; overall well-being; progression of Parkinson's disease; sleep patterns; happiness; levels of exercise; and types of physical activity or movement," said CU Law School professor Scott R. Peppet. The Wall Street Journal, Jan. 27
Measuring snow over the years is not a simple concept, said Klaus Wolter, a climatologist at the National Oceanic and Atmospheric Administration at CU-Boulder. Wolter has studied trends in extreme storms and concluded there were no significant trends for snowstorms the past century.
"If you look at the last 50 years, it looks like that last half-century is snowier than the earlier one, but there's still reasonable doubt about the quality of snow measurements before the 1950s," Wolter said. Los Angeles Times, Jan. 28
Douglas Kenney, a western water expert at the CU Law School, said it has never been a secret that upstream states such as Colorado consume more water.
"That's predictable," he said. "States like California have certainly known this is coming. What can they do? Well, they can look to the other sources of supply, they can conserve water, they can look for creative deals ... it's not something that sneaks up on anyone." Fox News, Jan. 28
CU Distinguished Professor W. Carl Lineberger was honored by the National Academy of Sciences for his extraordinary scientific achievements.
Lineberger, the E. U. Condon Distinguished Professor of Chemistry and Biochemistry at JILA, was named the 2015 recipient of the NAS Award in Chemical Sciences. Daily Camera, Jan. 23
Julie Lundquist, project leader and assistant professor in the Department of Atmospheric and Oceanic Sciences at CU-Boulder, said a three-year project is being launched to evaluate current wind prediction models.
The research will be based in the Columbia River Gorge region in Washington and Oregon. KUNC, Jan. 22
A study led by CU-Boulder is providing insights into the ways people experience and manage pain through separate pathways in the brain. The study shows that when people use their thoughts to dull or enhance the experience of pain, the physical pain signal in the brain — conveyed by nerves in the area of a wound, for example, and encoded in multiple regions in the cerebrum — does not actually change.
"One way to say it is maybe it's not as important what the sensation is or the immediate pain response is, but it is important how you think about it," said Tor Wager, a co-author on the study and associate professor of psychology and neuroscience at CU-Boulder. Daily Camera, Jan. 18
While the Healthy Kids Colorado survey provides hard numbers that can aid in securing funding for programs that support LGB youths, the survey fails to address the issue of gender identity.
"The fact that gender identity wasn't acknowledged is a big deal," said Bethy Leonardi, a research associate at CU-Boulder. "I think we discount that phrase at the end of 'LGBT.'" Boulder Weekly, Jan. 8
As the commercial spaceflight industry develops, it raises questions about how to secure the health and safety of civilian passengers in space. CU-Boulder experts Stefan Neis and David Klaus, right, associate professor of aerospace engineering, reviewed medical care standards of the civilian aviation industry and traditional space exploration sectors and consider them against the challenges posed by various types and phases of flight. Medical News Today, Jan. 15

Earthships aren't designed to take families out of this world to explore other galaxies. But they are taking off on this planet and will soon land in Colorado Springs.
The development is small compared with the total number of homes in El Paso County, therefore the overall impact on energy use will be small, said Kevin Gilford, assistant sustainability director at UCCS. But the village can still serve as an example for greener living. The Gazette, Jan. 25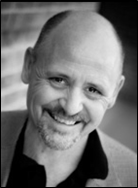 , a professor of sociology at UCCS, said the Colorado Native Club likely is a victim of society's changing habits when it comes to civic engagement.
"For example, people don't join bowling clubs much anymore, even though more people are bowling than ever before," Warner said. "There's just a general shift away from traditional civic clubs." The Gazette, Jan. 23
UCCS senior guard Darius Pardner says the honorary teammate Kavan Brown helps the Mountain Lions stay focused and relaxed during a historic season. "It is humbling," Pardner said. "His life is simple. He is just a kid just having fun. That is a good reminder for us; we are blessed to play basketball." The Gazette, Jan. 9
UCCS Campus Police Chief Brian McPike said he is not surprised to hear more university officers are carrying firearms.
"Given the nature of our current status, and given the incidents we have had across the United States over the past several years, we want to be able to adequately protect our university," McPike said. KRDO, Jan. 20
A study in the journal Nature Communications suggests the process of making tools could have facilitated the development of language. However, Thomas Wynn, professor anthropology at UCCS, said he remains a "skeptic" that language could have developed this early in human history, adding that none of the stone tools experiments with modern humans were enough to convince him otherwise. CBS News, Jan. 14
Colorado public health officials are urging residents this month to test for the noxious gas, which exists at high levels across Colorado and, in particular, the Pikes Peak region. On average, half of the houses in El Paso County are at least 50 percent above the Environmental Protection Agency's recommended maximum exposure level to radon, said Jim Burkhart, who founded the UCCS radon lab and heads the university's physics department. The Gazette, Jan. 12

Sure, there are still plenty of people, like teachers and some government workers, who do get full days off for snow emergencies. But "[f]or millions of other people in other types of jobs, that's not the case," said Wayne Cascio, a management professor at CU Denver. "So, really, the very concept of absenteeism doesn't mean anything if it doesn't matter when you get the work done and you're really judged by results rather than the time you spent at work." New York Magazine, Jan. 27
The CU Denver Business School prepares students on how to find work and land the job, and also how to act professionally while on the job. Sue Wyman, director of Business Career Connections at the school, talks about their efforts to connect employers to students and prepare them for the work world. Denver Business Journal, Jan. 30
Also: CU Denver business school dean Sueann Ambron to retire
Jennifer Reich, a sociologist at CU Denver, has been researching the anti-vaccination movement since 2007, seeking to understand the processes by which people come to reject vaccines. The past seven years, she has conducted in-depth interviews with parents who refuse mainstream vaccine recommendations, along with doctors, alternative healer, and public policymakers. New Republic, Jan 5
Also: Refusing measles vaccine could put others at risk
Rapid changes in the use of the Spanish language in the Southwest may lead to the language's extinction in coming decades in the region unless bilingualism is accepted and promoted, a CU Denver expert said. Devin Jenkins has found that in southern Colorado and northern New Mexico, areas with a large population of Spanish and Mexican descent, the use of Spanish is no longer growing. Fox News Latino, Jan. 7
Audits of multi-national companies that involve the use of international firms should be more transparent to help investors evaluate their overall quality, according to a new study authored by a CU Denver business professor. Carol Callaway Dee, an associate professor of accounting at the CU Denver Business School, said the study found that not only do stock prices often fall, but investors react in a negative way when they learn that audits were done by multi-national firms. Denver Business Journal, Jan. 26

A report from Children's Hospital Colorado found that five of 11 paralyzed children had the enterovirus in their noses or throats, although researchers can't say for sure that it caused the paralysis. Doctors didn't find enterovirus D68 in spinal fluid. That would have been a strong sign that the virus caused the paralysis, says Samuel Dominguez, co-author of the new study. Dominguez is a pediatric infectious disease specialist at Children's Hospital Colorado in Aurora and at the CU School of Medicine. USA Today, Jan. 8
Only a small number of community groups receiving federal reimbursement to reduce expensive hospital readmissions produced significant results. The readmissions result — less than one site in 10 significantly reduced them — "seems kind of wimpy," said Eric Coleman, a CU professor whose previous work on care for discharged patients influenced the Community-based Care Transitions Program. He said he remains optimistic about the tests, noting that the results are preliminary. The Washington Post, Jan. 14
When a machine finds early decay, before agreeing to go under the drill, patients should ask the dentist if the tooth decay can be reversed, says Clifton M. Carey, a professor at the CU School of Dental Medicine at the Anschutz Medical Campus. Methods to reverse decay include better brushing, improved diet and a potpourri of toothpastes and gels that add fluoride and minerals to the teeth, dentists say. The Wall Street Journal, Jan. 5
Jonathan Woodcock, right, a researcher at the CU School of Medicine, and neurologist Huntington Potter, director of Alzheimer's research at the CU School of Medicine, are working to establish an Alzheimer's disease center similar to those in 19 states that receive research funding from the National Institute on Aging. Already, the CU researchers are beginning human safety trials of one of the few promising treatments, a protein released in the brain of people with rheumatoid arthritis, who don't develop the disease. The Denver Post, Jan. 4
January 2015

"You may not personally endorse them. You may say, 'I don't believe that and I don't want to believe that,' " said Joshua Correll, associate professor of psychology and neuroscience at CU-Boulder. "But in a culture that routinely
communicates the association between black and danger, we all pick up on that information. You and I pick up on it; police officers pick up on it." CBS 4, Dec. 4
A recent meta-analysis led by CU-Boulder professor Christy McCain examined 140 research projects on North American mammals and found that body size is by far the best characteristic to predict how an animal responds to climate change. Bigger animals like foxes, reindeer and bighorn sheep are in danger, but rodents may prove much more resilient. TIME, Dec. 1
Alex Cox, British filmmaker and assistant professor to the film studies program at CU-Boulder, doesn't only know a thing or two about independent filmmaking in Boulder; he's doing his part. "Bill, the Galactic Hero" is a film studies program and department of theater and dance picture, with the art and art history department and aerospace engineering department lending a hand. Boulder Weekly, Dec. 18
In his book "Fire on the Plateau," Charles Wilkinson, a public land law scholar at the CU-Boulder Law School, details how the shadow of big coal emerged during the 1960s, when urban consumers across the Southwest sought cheap power without having to deal directly with the environmental downside of coal factories. The Los Angeles Times, Dec. 14
The CU-Boulder Police Department has appointed Ken Koch as deputy chief of support services. Koch was previously in law enforcement as the chief of police for the Taos Police Department in New Mexico. Daily Camera, Dec. 18
Alan Mickelson, associate professor of electrical engineering at CU-Boulder, brought on a Boulder-based entrepreneur to be the chief executive of a spinoff based on his optical communications technology research. Mickelson says building the new company, Red Cloud Communication Inc., requires skills in business and manufacturing that he doesn't have. "I feel like my place is in the lab," he said. The Wall Street Journal, Dec. 17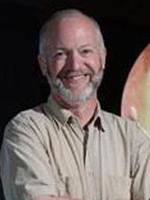 "Over the course of the full mission, we'll be able to . . . really understand the processes by which the atmosphere changed over time," said Bruce Jakosky, MAVEN principal investigator with the Laboratory for Atmospheric and Space Physics at CU-Boulder. Space.com, Dec. 16
Also:
Paleontologists Karen Chin of CU-Boulder and Laura Wilson of the Sternberg Museum of Natural History studied the bones of Hesperornis – a genus of flightless aquatic birds that spanned the first half of the Campanian age of the Late Cretaceous period – from Kansas and the Arctic because bones act as records of major events in a vertebrate's life. During difficult times of an animal's life when resources are scarce – such as an Arctic winter or a stressful migration – its bone growth may slow or stop, often leaving a marker known as a line of arrested growth (or LAG). National Geographic, Dec. 12

Ethics in business is like oxygen, says Venkat Reddy, dean of the College of Business and Administration at UCCS. "You don't know it's out there, but if you don't have it, you're going to die," he said. "It's critical to an organization's success." UCCS is one of 11 universities in Colorado, New Mexico, Utah and Wyoming that will receive money from the Denver-based Daniels Fund to continue an ethics initiative launched in 2010. The Gazette, Dec. 9
The Peak Vista residency program would differ from the CU School of Medicine's new Colorado Springs branch, which would have third- and fourth-year medical students do clinical rotations across the county. The effort signals Peak Vista's second attempt in as many years to re-establish a residency program. The Gazette, Dec. 21
The #CrimingWhileWhite movement "can be the start to something great if there are extensive conversations beyond the 140 characters, if there's real action and work beyond just what we post on our Twitter or Facebook status updates," said Stephany Rose Spaulding, assistant professor of women's and ethnic studies at UCCS. "It can be useful. But it just cannot remain as this performance … this distraction from what people of color need right now when it comes to justice in their community." The Washington Post, Dec. 4
Harvard University was founded in 1636. UCCS was founded 329 years later, in 1965. Approximately 6,700 undergraduates are currently enrolled at Harvard, while UCCS welcomed 11,132 students to its lively campus this fall. Colorado Springs Independent, Dec. 17
Sports Corp. President Tom Osborne said factors that contributed to the decision to return the USA Ultimate – a game played by two teams with a flying disc or Frisbee™ – to Colorado Springs included the possibility of getting interns from the UCCS sports management program and the proposed City for Champions center. The Gazette, Dec. 13

Barbara Paradiso, director of the Center on Domestic Violence at CU Denver, welcomed the NFL owners' approval of a new personal conduct policy, saying, "I applaud the NFL for taking this seriously and moving the discussion into policy and for developing a process that's very transparent." Wall Street Journal, Dec. 10
CU Denver professor Ruben Anguiano talks about the importance of preparing students to work with culturally and linguistically diverse families. 9News, Nov. 26
"It has always been a little unclear whether transportation is the responsibility of the district or the parent," said Paul Teske, professor and dean of the School of Public Affairs at CU Denver. "While all states guarantee free education, the language used typically doesn't include transportation in a legal sense, so it has been a gray area." USA Today, Dec. 2
Richard Miech, professor of health and behavioral sciences at CU Denver, said he believes teens "see hookah as fundamentally different from cigarette use. Most likely they see it as safer." USA Today, Dec. 16
Column: Lots of students memorize, but they don't apply their learning. They tell, but don't show. For example, they tell me they've done some critical thinking, but they often don't demonstrate much critical thinking, which is the goal. Or, they tell me that there are ethical issues involved in their topic, but they may not actually name any ethical principles, let alone apply those principles to their topic, writes Mitch Handelsman, professor of psychology and a President's Teaching Scholar at CU Denver. Psychology Today, Dec. 16
Alongside many other works at the Smithsonian American Art Museum, in Washington, D.C., hangs a series of photographs by Joann Brennan, a professor and associate dean at CU Denver. Brennan has characterized her work as "a bridge, a vehicle to create and share stories that expose nuances and the paradox of our complex relationship to wildness and the natural world." The New Yorker, Dec. 8

Rene Gonzales at the CU Cancer Center has been fighting melanoma for years. But, during that time, he has seen little progress toward a cure. In fact, for most the diagnosis has essentially been a death sentence. In the past few years, however, all of that has changed. Gonzales admits the progress he has seen in the fight against melanoma something he never expected to see in his lifetime. KRDO, Dec. 8
Jacci Bainbridge, a professor in the department of clinical pharmacy and neurology at the CU Anschutz Medical Campus, thinks there is something about exercising in the outdoors that helps interrupt the abnormal electrical discharges in the brain that cause seizures. The Atlantic, Dec. 12
Dana Steidtmann, M.D., of the CU Anschutz Medical Campus Depression Center, says many women carry genes that cause their depression, but life experiences during middle age can trigger a problem that's difficult to recover from. KDVR, Dec. 5
Also:
James O. Hill, executive director of the Anschutz Health and Wellness Center and co-author of the weight-loss book "State of Slim," discusses what Coloradans are doing right – and where we still have room to improve. 5280, Dec. 16
Also:
R. Edward Hendrick, Ph.D., with the Department of Radiology at the CU School of Medicine at the CU Anschutz Medical Campus, and colleagues evaluated the implications of recent Cancer Intervention and Surveillance Modeling Network (CISNET) modeling of benefits and harms of screening to women 40-49 years old using annual digital mammography. Health Imaging, Dec. 14
"The dogma out there is that a high glycemic index is bad," said Robert Eckel, a past president of the American Heart Association and a professor at the CU School of Medicine. "I hope that ultimately the glycemic index will be left on the shelf." The New York Times, Dec. 16
"I can imagine these poor families, who are just desperate for anything to work," said the study's senior researcher, Kevin Chapman, associate professor of neurology at the CU Anschutz Medical Campus. However, it's concerning that the researchers found "that the biggest predictor of whether you respond was whether you actually moved from out of state." Live Science, Dec. 8
Researchers from the CU Anschutz Medical Campus found that the chemical resveratrol, found in grapes' skins and in red wine, blocks the cancer-causing effect of alcohol. "Alcohol damages cells and resveratrol kills damaged cells," said Robert Sclafani, investigator at the CU Cancer Center and professor of biochemistry and molecular genetics. University Herald, Dec. 4