March 2015
University of Colorado Boulder
It's time to gather your receipts, W-2s and lots of patience as you prepare to meet this year's tax deadline of April 15. It's not an easy chore — and it's not getting any easier.
"Every year the forms, laws, rules and exemptions get more complicated," says Susan Morley, a senior tax instructor at Leeds School of Business at CU-Boulder. "None of it is user-friendly." But there is help. The Denver Post, Feb. 2
Waleed Abdalati, a professor at CU-Boulder, said that geoengineering research would have to be subject to governance that took into account not just the science, "but the human ramifications, as well." Abdalati said that, in general, the governance needed to precede the research. "A framework that addresses what kinds of activities would require governance is a necessary first step," he said. The New York Times, Feb. 10
According to the Innocence Project, a national criminal-justice overhaul group, 72 percent of the 325 U.S. cases in which a falsely convicted person was exonerated based on DNA evidence involved at least one witness misidentification.
Melissa Zak, chief of the CU-Boulder police department, said eyewitnesses and victims faced "insurmountable" pressure to pick a suspect out of a lineup. She said it was critical to remove that pressure from the identification process. Wall Street Journal, Feb. 26
Education savings account (ESA) programs give money based off of the state's per-pupil funding to parents of eligible students to spend on approved educational expenses.
Kevin Welner, director of the National Education Policy Center and an education policy professor at CU-Boulder, said targeting ESA programs to students with special needs is a savvy way to get a bill passed, and from there, proponents can slowly expand the program to include broader swaths of the student population.
"It's the camel's nose under the tent," he said. Education Week, Feb. 25
Also:
Dan Baker, director of the Laboratory for Atmospheric and Space Physics at CU-Boulder, is a co-author of a paper on a rare solar shockwave. The shockwave roared past Mercury and Venus, then the moon, before streaming toward Earth. It rendered a massive blow to Earth's magnetic field. That, in turn, triggered a magnetized sound pulse around the planet. Daily Camera, Feb. 22
You're allowed to record yourself in your own home, of course. But when others share your space, the legal issues get murkier.
"I would be shocked to learn that there's a bright line where you can spy on anyone you want in your own home," says Paul Ohm, a privacy scholar at the CU-Boulder Law School. "There's still a reasonable expectation of privacy if you're crashing on someone's couch. Even if it's his house, you would expect privacy when he's away if you're not informed about a camera." Fusion, Feb. 18
One of the most significant challenges faced by frontline land managers is being tasked with the dual mandates of protecting wildlife/resources and public access. Sarah Thomas, visiting scholar and environmental historian at CU-Boulder's Center of the American West, said there is tremendous lack of public awareness about recreational effects on land and wildlife. The Denver Post, Feb. 18
University of Colorado Colorado Springs
Elizabeth Daniels, assistant professor of psychology at UCCS, has studied female body image and the media portrayal of women, her work including a paper called "Athlete or Sex Symbol: What Boys Think of Media Representations of Female Athletes." Daniels said studies show that 4 percent of sports media coverage in the U.S. is devoted to female athletes. Her issue is not with female tennis athletes agreeing to be photographed as much as it is with sexuality being so much more valued than athleticism, she said. New York Daily News, Feb. 10
"We all know BRB (Be Right Back), OMG (Oh My God), but I think things have changed and probably kids are just making it up on the fly," said Laura Eurich, director of undergraduate studies in UCCS Communications Department. "Probably they're talking about things they shouldn't be talking about." KOA, Feb. 4
Charters aren't systematically shutting out disadvantaged students. But few English-language-learner students apply to attend charters, for perhaps understandable reasons, writes Marcus A. Winters, an assistant professor at UCCS. New immigrant families might be less aware of schooling options beyond the neighborhood public school. Language barriers might also hinder parents of ELL students. City Journal, Feb. 25
An Ohio University professor with a deep background in higher education will head the UCCS College of Education. Valerie Martin Conley, 49, will take over as dean of the college on July 1, filling a position that became available when Mary Snyder retired after leading the college since 2011. Conley said she plans to focus on expanding access to post-secondary education for students across southern Colorado. The Gazette, Feb. 3
The Epicentral Coworking is a business that opened in 2012 to cater to young professionals who are mobile, high-tech savvy and starting or running small businesses.
"It's the wave of the future," said Fred Crowley, an economist at UCCS. For a minimum monthly fee of $200, about 90 members have round-the-clock access to desk space, meeting rooms, Internet and even coffee and snacks. KRDO, Jan. 30
Also: Colorado Springs sales tax revenues tallied for 2014; city officials face big decision, The Gazette, Feb. 18
University of Colorado Denver
"Without the railroad, Denver would be just another of the 500 ghost towns in Colorado," explains Thomas Noel, CU Denver history professor who's also known as Dr. Colorado. "Without the railroad, Denver stagnated. In between 1860 and 1870, it gained only 10 people – from 4,759 to 4,769." Confluence Denver, Feb. 25
Also: In its 125th year, Denver's Fairmount Cemetery eyes the future, The Denver Post, Feb. 14
Last year CU Denver published a study in the journal Accident Analysis & Prevention reporting that greater numbers of riders actually make streets safer. Accidents involving cyclists and motorists at a given intersection, the researchers noted, were less likely to occur when more than 200 riders traversed it daily. One theory goes that the presence of more cyclists raises drivers' awareness and causes them to adjust their driving behavior. Outside Magazine, Feb. 17
"Celebrities are people who, for better or worse, make a living out of being a spectacle," says Kevin Everhart, an associate professor at CU Denver's Psychology Department. "And I think there's a sense of schadenfreude going through people's minds when they see a celebrity suffering. Typically, those who take pleasure in someone else's suffering have low self-esteem." Vice, Feb. 17
CU Denver professor Amy Hasinoff says that using a scare tactic, such as telling teens that if they sext their photos will be distributed, can have a negative reaction. She says teens will tune out messages like that because they don't match up with experiences they or their friends might have had. 9News, Feb. 9
"For a long time, companies focused on economic value; now they're focusing more on social value," said David Chandler, assistant professor of management at CU Denver and author of Corporate Social Responsibility: A Strategic Perspective. It can translate into more business, better supplier relations or happier employees, he said. Dallas Morning News, Feb. 10
Heidi Streetman, who teaches at the CU Denver ESL Academy, created a petition to "Make the Department of Interior Accountable for Persons Missing in Our National Parks & Forests."
"I started this petition because there is no legal requirement that federal records be kept of the circumstances surrounding a person's disappearance, whether or not remains or belongings are recovered, or if a person is located alive and well," Streetman writes. Westword, Feb. 6
University of Colorado Anschutz Medical Campus
"It's a silent epidemic," Robert Valuck, CU School of Pharmacy and Pharmaceutical Sciences, said of prescription drug overdoses. "People die one at a time. But, in 2013, overdose deaths were almost double the number of deaths related to drunken driving. And people have no idea." The Denver Post, Feb. 24
Among other benefits, massage is thought to reduce cortisol levels and regulate the body's sympathetic nervous system – both of which go haywire when you're stressed, says Lisa Corbin, an associate professor at the CU School of Medicine's Division of General Internal Medicine. U.S. News and World Report, Feb. 12
Michael Allen with the CU Anschutz Depression Center in Aurora said early intervention is critical to stopping suicide.
"You don't want to get people when they're on the ledge," Allen said. "You want to get them while things are still more manageable." But, getting men in the door of places like the Depression Center is a problem. 9News, Feb. 26
Jean Abbott, M.D., from the CU Anschutz Medical Campus Colorado Center for Bioethics, argues a right to die proposal is ethical and that modern medical technology traps a small group of people between life and death. The proposal was rejected in early February by Colorado lawmakers. 9News, Feb. 8
A bill by Diana DeGette and Fred Upton aims to reduce the time it takes to get breakthrough drugs from the laboratory and into the hands of patients. One expert who helped inform the bill in its early stages was Dan Theodorescu, director of the Cancer Center at the CU Anschutz Medical Campus. The Denver Post, Feb. 10
February 2015

Internet-connected wearables, cars, door locks, thermostats and such are all the rage. But those devices can come with security and privacy holes that leave consumers exposed, regulators warn.
"Researchers are beginning to show that existing smartphone sensors can be used to infer a user's mood; stress levels; personality type; bipolar disorder; demographics (e.g., gender, marital status, job status, age); smoking habits; overall well-being; progression of Parkinson's disease; sleep patterns; happiness; levels of exercise; and types of physical activity or movement," said CU Law School professor Scott R. Peppet. The Wall Street Journal, Jan. 27
Measuring snow over the years is not a simple concept, said Klaus Wolter, a climatologist at the National Oceanic and Atmospheric Administration at CU-Boulder. Wolter has studied trends in extreme storms and concluded there were no significant trends for snowstorms the past century.
"If you look at the last 50 years, it looks like that last half-century is snowier than the earlier one, but there's still reasonable doubt about the quality of snow measurements before the 1950s," Wolter said. Los Angeles Times, Jan. 28
Douglas Kenney, a western water expert at the CU Law School, said it has never been a secret that upstream states such as Colorado consume more water.
"That's predictable," he said. "States like California have certainly known this is coming. What can they do? Well, they can look to the other sources of supply, they can conserve water, they can look for creative deals ... it's not something that sneaks up on anyone." Fox News, Jan. 28
CU Distinguished Professor W. Carl Lineberger was honored by the National Academy of Sciences for his extraordinary scientific achievements.
Lineberger, the E. U. Condon Distinguished Professor of Chemistry and Biochemistry at JILA, was named the 2015 recipient of the NAS Award in Chemical Sciences. Daily Camera, Jan. 23
Julie Lundquist, project leader and assistant professor in the Department of Atmospheric and Oceanic Sciences at CU-Boulder, said a three-year project is being launched to evaluate current wind prediction models.
The research will be based in the Columbia River Gorge region in Washington and Oregon. KUNC, Jan. 22
A study led by CU-Boulder is providing insights into the ways people experience and manage pain through separate pathways in the brain. The study shows that when people use their thoughts to dull or enhance the experience of pain, the physical pain signal in the brain — conveyed by nerves in the area of a wound, for example, and encoded in multiple regions in the cerebrum — does not actually change.
"One way to say it is maybe it's not as important what the sensation is or the immediate pain response is, but it is important how you think about it," said Tor Wager, a co-author on the study and associate professor of psychology and neuroscience at CU-Boulder. Daily Camera, Jan. 18
While the Healthy Kids Colorado survey provides hard numbers that can aid in securing funding for programs that support LGB youths, the survey fails to address the issue of gender identity.
"The fact that gender identity wasn't acknowledged is a big deal," said Bethy Leonardi, a research associate at CU-Boulder. "I think we discount that phrase at the end of 'LGBT.'" Boulder Weekly, Jan. 8
As the commercial spaceflight industry develops, it raises questions about how to secure the health and safety of civilian passengers in space. CU-Boulder experts Stefan Neis and David Klaus, right, associate professor of aerospace engineering, reviewed medical care standards of the civilian aviation industry and traditional space exploration sectors and consider them against the challenges posed by various types and phases of flight. Medical News Today, Jan. 15

Earthships aren't designed to take families out of this world to explore other galaxies. But they are taking off on this planet and will soon land in Colorado Springs.
The development is small compared with the total number of homes in El Paso County, therefore the overall impact on energy use will be small, said Kevin Gilford, assistant sustainability director at UCCS. But the village can still serve as an example for greener living. The Gazette, Jan. 25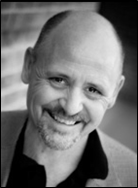 , a professor of sociology at UCCS, said the Colorado Native Club likely is a victim of society's changing habits when it comes to civic engagement.
"For example, people don't join bowling clubs much anymore, even though more people are bowling than ever before," Warner said. "There's just a general shift away from traditional civic clubs." The Gazette, Jan. 23
UCCS senior guard Darius Pardner says the honorary teammate Kavan Brown helps the Mountain Lions stay focused and relaxed during a historic season. "It is humbling," Pardner said. "His life is simple. He is just a kid just having fun. That is a good reminder for us; we are blessed to play basketball." The Gazette, Jan. 9
UCCS Campus Police Chief Brian McPike said he is not surprised to hear more university officers are carrying firearms.
"Given the nature of our current status, and given the incidents we have had across the United States over the past several years, we want to be able to adequately protect our university," McPike said. KRDO, Jan. 20
A study in the journal Nature Communications suggests the process of making tools could have facilitated the development of language. However, Thomas Wynn, professor anthropology at UCCS, said he remains a "skeptic" that language could have developed this early in human history, adding that none of the stone tools experiments with modern humans were enough to convince him otherwise. CBS News, Jan. 14
Colorado public health officials are urging residents this month to test for the noxious gas, which exists at high levels across Colorado and, in particular, the Pikes Peak region. On average, half of the houses in El Paso County are at least 50 percent above the Environmental Protection Agency's recommended maximum exposure level to radon, said Jim Burkhart, who founded the UCCS radon lab and heads the university's physics department. The Gazette, Jan. 12

Sure, there are still plenty of people, like teachers and some government workers, who do get full days off for snow emergencies. But "[f]or millions of other people in other types of jobs, that's not the case," said Wayne Cascio, a management professor at CU Denver. "So, really, the very concept of absenteeism doesn't mean anything if it doesn't matter when you get the work done and you're really judged by results rather than the time you spent at work." New York Magazine, Jan. 27
The CU Denver Business School prepares students on how to find work and land the job, and also how to act professionally while on the job. Sue Wyman, director of Business Career Connections at the school, talks about their efforts to connect employers to students and prepare them for the work world. Denver Business Journal, Jan. 30
Also: CU Denver business school dean Sueann Ambron to retire
Jennifer Reich, a sociologist at CU Denver, has been researching the anti-vaccination movement since 2007, seeking to understand the processes by which people come to reject vaccines. The past seven years, she has conducted in-depth interviews with parents who refuse mainstream vaccine recommendations, along with doctors, alternative healer, and public policymakers. New Republic, Jan 5
Also: Refusing measles vaccine could put others at risk
Rapid changes in the use of the Spanish language in the Southwest may lead to the language's extinction in coming decades in the region unless bilingualism is accepted and promoted, a CU Denver expert said. Devin Jenkins has found that in southern Colorado and northern New Mexico, areas with a large population of Spanish and Mexican descent, the use of Spanish is no longer growing. Fox News Latino, Jan. 7
Audits of multi-national companies that involve the use of international firms should be more transparent to help investors evaluate their overall quality, according to a new study authored by a CU Denver business professor. Carol Callaway Dee, an associate professor of accounting at the CU Denver Business School, said the study found that not only do stock prices often fall, but investors react in a negative way when they learn that audits were done by multi-national firms. Denver Business Journal, Jan. 26

A report from Children's Hospital Colorado found that five of 11 paralyzed children had the enterovirus in their noses or throats, although researchers can't say for sure that it caused the paralysis. Doctors didn't find enterovirus D68 in spinal fluid. That would have been a strong sign that the virus caused the paralysis, says Samuel Dominguez, co-author of the new study. Dominguez is a pediatric infectious disease specialist at Children's Hospital Colorado in Aurora and at the CU School of Medicine. USA Today, Jan. 8
Only a small number of community groups receiving federal reimbursement to reduce expensive hospital readmissions produced significant results. The readmissions result — less than one site in 10 significantly reduced them — "seems kind of wimpy," said Eric Coleman, a CU professor whose previous work on care for discharged patients influenced the Community-based Care Transitions Program. He said he remains optimistic about the tests, noting that the results are preliminary. The Washington Post, Jan. 14
When a machine finds early decay, before agreeing to go under the drill, patients should ask the dentist if the tooth decay can be reversed, says Clifton M. Carey, a professor at the CU School of Dental Medicine at the Anschutz Medical Campus. Methods to reverse decay include better brushing, improved diet and a potpourri of toothpastes and gels that add fluoride and minerals to the teeth, dentists say. The Wall Street Journal, Jan. 5
Jonathan Woodcock, right, a researcher at the CU School of Medicine, and neurologist Huntington Potter, director of Alzheimer's research at the CU School of Medicine, are working to establish an Alzheimer's disease center similar to those in 19 states that receive research funding from the National Institute on Aging. Already, the CU researchers are beginning human safety trials of one of the few promising treatments, a protein released in the brain of people with rheumatoid arthritis, who don't develop the disease. The Denver Post, Jan. 4
January 2015

"You may not personally endorse them. You may say, 'I don't believe that and I don't want to believe that,' " said Joshua Correll, associate professor of psychology and neuroscience at CU-Boulder. "But in a culture that routinely
communicates the association between black and danger, we all pick up on that information. You and I pick up on it; police officers pick up on it." CBS 4, Dec. 4
A recent meta-analysis led by CU-Boulder professor Christy McCain examined 140 research projects on North American mammals and found that body size is by far the best characteristic to predict how an animal responds to climate change. Bigger animals like foxes, reindeer and bighorn sheep are in danger, but rodents may prove much more resilient. TIME, Dec. 1
Alex Cox, British filmmaker and assistant professor to the film studies program at CU-Boulder, doesn't only know a thing or two about independent filmmaking in Boulder; he's doing his part. "Bill, the Galactic Hero" is a film studies program and department of theater and dance picture, with the art and art history department and aerospace engineering department lending a hand. Boulder Weekly, Dec. 18
In his book "Fire on the Plateau," Charles Wilkinson, a public land law scholar at the CU-Boulder Law School, details how the shadow of big coal emerged during the 1960s, when urban consumers across the Southwest sought cheap power without having to deal directly with the environmental downside of coal factories. The Los Angeles Times, Dec. 14
The CU-Boulder Police Department has appointed Ken Koch as deputy chief of support services. Koch was previously in law enforcement as the chief of police for the Taos Police Department in New Mexico. Daily Camera, Dec. 18
Alan Mickelson, associate professor of electrical engineering at CU-Boulder, brought on a Boulder-based entrepreneur to be the chief executive of a spinoff based on his optical communications technology research. Mickelson says building the new company, Red Cloud Communication Inc., requires skills in business and manufacturing that he doesn't have. "I feel like my place is in the lab," he said. The Wall Street Journal, Dec. 17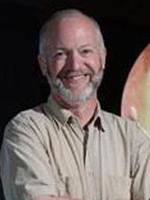 "Over the course of the full mission, we'll be able to . . . really understand the processes by which the atmosphere changed over time," said Bruce Jakosky, MAVEN principal investigator with the Laboratory for Atmospheric and Space Physics at CU-Boulder. Space.com, Dec. 16
Also:
Paleontologists Karen Chin of CU-Boulder and Laura Wilson of the Sternberg Museum of Natural History studied the bones of Hesperornis – a genus of flightless aquatic birds that spanned the first half of the Campanian age of the Late Cretaceous period – from Kansas and the Arctic because bones act as records of major events in a vertebrate's life. During difficult times of an animal's life when resources are scarce – such as an Arctic winter or a stressful migration – its bone growth may slow or stop, often leaving a marker known as a line of arrested growth (or LAG). National Geographic, Dec. 12

Ethics in business is like oxygen, says Venkat Reddy, dean of the College of Business and Administration at UCCS. "You don't know it's out there, but if you don't have it, you're going to die," he said. "It's critical to an organization's success." UCCS is one of 11 universities in Colorado, New Mexico, Utah and Wyoming that will receive money from the Denver-based Daniels Fund to continue an ethics initiative launched in 2010. The Gazette, Dec. 9
The Peak Vista residency program would differ from the CU School of Medicine's new Colorado Springs branch, which would have third- and fourth-year medical students do clinical rotations across the county. The effort signals Peak Vista's second attempt in as many years to re-establish a residency program. The Gazette, Dec. 21
The #CrimingWhileWhite movement "can be the start to something great if there are extensive conversations beyond the 140 characters, if there's real action and work beyond just what we post on our Twitter or Facebook status updates," said Stephany Rose Spaulding, assistant professor of women's and ethnic studies at UCCS. "It can be useful. But it just cannot remain as this performance … this distraction from what people of color need right now when it comes to justice in their community." The Washington Post, Dec. 4
Harvard University was founded in 1636. UCCS was founded 329 years later, in 1965. Approximately 6,700 undergraduates are currently enrolled at Harvard, while UCCS welcomed 11,132 students to its lively campus this fall. Colorado Springs Independent, Dec. 17
Sports Corp. President Tom Osborne said factors that contributed to the decision to return the USA Ultimate – a game played by two teams with a flying disc or Frisbee™ – to Colorado Springs included the possibility of getting interns from the UCCS sports management program and the proposed City for Champions center. The Gazette, Dec. 13

Barbara Paradiso, director of the Center on Domestic Violence at CU Denver, welcomed the NFL owners' approval of a new personal conduct policy, saying, "I applaud the NFL for taking this seriously and moving the discussion into policy and for developing a process that's very transparent." Wall Street Journal, Dec. 10
CU Denver professor Ruben Anguiano talks about the importance of preparing students to work with culturally and linguistically diverse families. 9News, Nov. 26
"It has always been a little unclear whether transportation is the responsibility of the district or the parent," said Paul Teske, professor and dean of the School of Public Affairs at CU Denver. "While all states guarantee free education, the language used typically doesn't include transportation in a legal sense, so it has been a gray area." USA Today, Dec. 2
Richard Miech, professor of health and behavioral sciences at CU Denver, said he believes teens "see hookah as fundamentally different from cigarette use. Most likely they see it as safer." USA Today, Dec. 16
Column: Lots of students memorize, but they don't apply their learning. They tell, but don't show. For example, they tell me they've done some critical thinking, but they often don't demonstrate much critical thinking, which is the goal. Or, they tell me that there are ethical issues involved in their topic, but they may not actually name any ethical principles, let alone apply those principles to their topic, writes Mitch Handelsman, professor of psychology and a President's Teaching Scholar at CU Denver. Psychology Today, Dec. 16
Alongside many other works at the Smithsonian American Art Museum, in Washington, D.C., hangs a series of photographs by Joann Brennan, a professor and associate dean at CU Denver. Brennan has characterized her work as "a bridge, a vehicle to create and share stories that expose nuances and the paradox of our complex relationship to wildness and the natural world." The New Yorker, Dec. 8

Rene Gonzales at the CU Cancer Center has been fighting melanoma for years. But, during that time, he has seen little progress toward a cure. In fact, for most the diagnosis has essentially been a death sentence. In the past few years, however, all of that has changed. Gonzales admits the progress he has seen in the fight against melanoma something he never expected to see in his lifetime. KRDO, Dec. 8
Jacci Bainbridge, a professor in the department of clinical pharmacy and neurology at the CU Anschutz Medical Campus, thinks there is something about exercising in the outdoors that helps interrupt the abnormal electrical discharges in the brain that cause seizures. The Atlantic, Dec. 12
Dana Steidtmann, M.D., of the CU Anschutz Medical Campus Depression Center, says many women carry genes that cause their depression, but life experiences during middle age can trigger a problem that's difficult to recover from. KDVR, Dec. 5
Also:
James O. Hill, executive director of the Anschutz Health and Wellness Center and co-author of the weight-loss book "State of Slim," discusses what Coloradans are doing right – and where we still have room to improve. 5280, Dec. 16
Also:
R. Edward Hendrick, Ph.D., with the Department of Radiology at the CU School of Medicine at the CU Anschutz Medical Campus, and colleagues evaluated the implications of recent Cancer Intervention and Surveillance Modeling Network (CISNET) modeling of benefits and harms of screening to women 40-49 years old using annual digital mammography. Health Imaging, Dec. 14
"The dogma out there is that a high glycemic index is bad," said Robert Eckel, a past president of the American Heart Association and a professor at the CU School of Medicine. "I hope that ultimately the glycemic index will be left on the shelf." The New York Times, Dec. 16
"I can imagine these poor families, who are just desperate for anything to work," said the study's senior researcher, Kevin Chapman, associate professor of neurology at the CU Anschutz Medical Campus. However, it's concerning that the researchers found "that the biggest predictor of whether you respond was whether you actually moved from out of state." Live Science, Dec. 8
Researchers from the CU Anschutz Medical Campus found that the chemical resveratrol, found in grapes' skins and in red wine, blocks the cancer-causing effect of alcohol. "Alcohol damages cells and resveratrol kills damaged cells," said Robert Sclafani, investigator at the CU Cancer Center and professor of biochemistry and molecular genetics. University Herald, Dec. 4