June 2016
NASA's Kepler mission recently verified 1,284 new planets, the most ever discovered in one mission.
"A lot of this stuff is rewriting textbooks," said Bill Possel, director of mission operations and data systems for the Laboratory for Atmospheric and Space Physics at CU-Boulder. Over the past few years, CU-Boulder students had a direct role in the mission that made this latest discovery. 9News, May 18
R.B. Sinclair says she was concerned when she heard the Denver school her 4-year-old attended read books about family and sexual diversity. She says her daughter is too young to understand it. Bethy Leonardi sees it differently. Leonardi is a co-founder and research associate at A Queer Endeavor, an early childhood education initiative at CU-Boulder. Colorado Public Radio, May 5
Results of a three-month CU-Boulder study show opioids, such as morphine, cause an increase in chronic pain in lab rats, something that could have  implications for people, too. Peter Grace, left, a CU assistant research professor, and Linda Watkins, a professor, led the study that they say shows lab rats exhibited long-lasting chronic pain after using morphine treatments for five days. The Denver Post, May 30
Researchers followed the trail of antibiotics in cattle and discovered that the trail did not stop at the cow's rear end.
Tobin Hammer from CU-Boulder said, "Most methane generated by cattle is actually released as burps, and we think that antibiotics are likely to increase burped methane as well – but in this study we weren't able to measure that directly." BBC News, May 25
Researchers want to make it possible for everyone to walk through the ancient dwellings at Chimney Rock National Monument as the ancient pueblo people did. But modern visitors will do it virtually.
"We're going to try to recreate the experience of how they perceived the archaeological site," said Gerardo Gutierrez, associate anthropology professor at CU-Boulder. Gutierrez and his team of students collected data at the national monument. Durango Herald, May 18
Scientists have found more than 70 genetic variations that might play a role in how much formal education people end up getting. But the actual genes involved have remained elusive, said Jason Boardman, professor of sociology at CU-Boulder. There are probably thousands of genetic variations that each have small effects on something as complex as education, he said. UPI, May 11
A small water jet on Enceladus, an icy moon of Saturn, spews its fiercest eruptions when the moon is farthest from the planet.
"We had thought the amount of water vapor in the overall plume, across the whole south polar area, was being strongly affected by tidal forces from Saturn. Instead, we find that the small-scale jets are what's changing," said Larry Esposito, UVIS team lead at CU-Boulder.  Space, May 10
Sj Miller, a professor of literacy studies at CU-Boulder, said the fact that Dakota Yorke made it as far as she did was pretty remarkable, especially in a state like Indiana.
"Any kid who can express themselves as the gender with which they identify without violence is great," Miller said. "It doesn't necessarily mean tolerance, but it is an arrival and shows that we're here, and we matter." Chicago Tribune, May 8
Gov. John Hickenlooper signed legislation during a ceremony at UCCS to allocate $7.93 million to renovate the former TRW manufacturing plant owned by the school into the home of the National Cyber Intelligence Center. The Gazette, May 20
A U.S. National Toxicology Program study found that as the thousands of rats studied were exposed to greater intensities of RF radiation, more of them developed rare forms of brain and heart cancer. Jerry Phillips, director of the Science/Health Science Learning Center at UCCS, conducted research into the potential health impacts of cell phones during the 1990s.
"It's a complicated issue. If you look at something as simple as smoking—for so long people had no clue what was in cigarette smoke that caused cancer. You could see when a smoker died that the lungs were different from those of a non-smoker, but at first it was hard to identify the mechanism causing the change in the lungs. It's been the same sort of argument here," he said. Scientific American, May 27
Dave Hajek left the Colorado Rockies organization to take on the challenge of coaching a new college baseball program at UCCS. Hajek will call his first team together in the fall and play its first season in the Rocky Mountain Athletic Conference next spring. The Denver Post, May 24
Ed Osborne's work at AMI and his wife Mary's 39-year career as accountant - including becoming the first female partner of a local accounting firm - netted the couple the Lifetime Entrepreneurship Award from the UCCS College of Business. The Gazette, May 16
UCCS researcher Nanna Meyer got approval and funding for an exploratory study on how a tiny farm affects food literacy and nutrition in the neighborhood it feeds.
"We want to know: Do [participants] learn about where food comes from? Do they gain skills in cooking? Does that increase fruit and vegetable consumption?" Meyer told the Indy. "This is about having a lifelong impact on their relationship with food." Colorado Springs Independent, May 18
The nearly million-dollar contribution will go toward implementing STEM lessons through additional resources such as 3-D printers and science kits partnered with teacher training.
"It would be irresponsible to say, 'Here's a curriculum. Good luck,'" said Vince Bertram, president of Project Lead the Way. Training will take place at UCCS and will walk elementary to high school teachers through lessons such as overseeing first-graders as they build the tallest bean stalk. The Denver Post, May 7
Steve Kirkham, athletic director for UCCS since 2004, will retire June 30, completing an almost 40-year coaching and athletic administration career. The Gazette, May 11
 "We're still the most isolated major metro in the country, the only one for 600 miles in any direction," notes Ken Schroeppel, an urban planning professor at CU Denver. "We've always had to be really self-reliant because we're kind of out here in the middle of this vast part of the country by ourselves." Politico, May 19
Garden Place Academy recently received a grant from Denver Public Schools that funded blueprints suggesting a $17 million interior remodel was needed. 
John Prosser, an architect and professor emeritus in CU Denver's College of Architecture and Planning, estimates that the academy would need about half of the $17 million to install HVAC, new lighting, and paint.
"It's in terrific shape," he says. "We can make it sustainable, modern—preserve a wonderful building that's beautifully built—and turn it into a holistic learning landscape inside and outside." But in order to do that, the school needs funding—lots of it. 5280, May 25
In a study recently published in Journal of Human Evolution, Jamie Hodgkins, a zoo-archaeologist and assistant professor in the zoology department at CU Denver, studied bones from caves once inhabited by Neanderthals in southwest France. In particular, Hodgkins looked at how the carcasses of deer and other animals were butchered and used for food. Discovery News, May 12
Jeffrey Beall, a librarian at CU Denver who assembled a blacklist of open-access journals that he terms "potential, possible or probable" predatory publishers, fears that the index still contains weak publications. A problem with 'whitelists' such as the DOAJ's, he says, is that they rely on data supplied by publishers, which might exaggerate or misstate information to make their journals look more attractive. Nature, May 9
A team led by CU Denver professor Jordan Hill has launched North/East Denver Change, a website dedicated to nonpartisan information about developments and the neighborhoods being affected by development or gentrification. The site was assembled in a space on the Auraria campus, where Hill works with a mix of master's students and undergrads on a project called 'Critical Public Humanities." Westword, May 2
People learn to identify their core values and are encouraged to engage in behaviors that support these values. Identifying the value, or meaning, behind a behavior may help people commit to that behavior, said Emily Cox-Martin, an assistant professor of medicine and clinical psychologist at the CU Anschutz Medical Campus who conducted a 10-week study of ACT on sedentary adults. Live Science, May 20
"After analyzing 230,701 hospital admissions, we estimate end-of-rotation house staff transitions were responsible for 718 additional deaths in the hospital," said Joshua Denson, M.D., at the CU Anschutz Medical Campus. Increases in mortality risk ranged up to 20 percent depending on the type of transition involved.
 "These findings raise concern about the adequacy and quality of end-of-rotation handoffs and point to the need for systemic attention to this often overlooked critical transition in care," he said. Med Page Today, May 18
In a recent study of 106 women suffering from anorexia nervosa or dealing with obesity, researchers at the CU Anschutz Medical Campus found that both groups responded differently to taste, when compared with the control group.
The study's lead author, Guido Frank, a psychiatrist and associate professor at the CU School of Medicine, said participants underwent brain imaging, while tasting sugar water or plain water. 7 News, May 17
Doctors expected metabolisms to be slower after contestants had lost weight, but even after gaining weight back, their resting metabolism rate remained much lower.
Bonnie Jortberg, an assistant professor in the Department of Family Medicine at the CU School of Medicine, said she was shocked by the results. She had seen research showing that people who had lost significant amounts of weight — more than 50 pounds — experienced a drop in their resting metabolic rate of 200 to 300 calories. However, she says: "When you see a 500- to 600-calorie shift, that's very significant. I can't even get my head around it." Daily Camera, May 11
Ken Tyler, department chair of Neurology at the CU School of Medicine is part of a team doing research on the Zika virus using mice.
"Zika can affect the nervous system of newborn mice and interestingly as mice get older they seem to get less susceptible to infection both in our hands in others," Tyler said. "So there does seem to be this window of vulnerability, especially strong during pregnancy." 9News, May 29
May 2016
Since September, online course certificates have generated roughly $110,000 across the CU system, a number that is likely to go up this spring with the launch of new multi-course units, said Deborah Keyek-Franssen, associate vice president for digital education and engagement for the CU system. Daily Camera, April 24
Female scientists with longer hair and finer facial features are generally assumed to be nonscientists, the study found. People thought they looked more like teachers.
"What we find is that for photos of men, there is no impact of gendered appearance," said Sarah Banchefsky, a social psychology researcher and author of "But You Don't Look like a Scientist." The Denver Post, April 7
You miss a lot when you surround yourself with walls, and sunlight tops the list. Exposure to sun-strength rays helps calibrate your body's circadian "clock," which regulates everything from appetite and sleep schedules to mood and energy levels, says Kenneth Wright, director of the Sleep and Chronobiology Laboratory at CU-Boulder. TIME, April 27
CU-Boulder professor Michelle Ellsworth has been awarded a Guggenheim Fellowship. She is among 178 scholars, artists and scientists from the U.S. and Canada to win the fellowship based on past achievement and exceptional promise. Nearly 3,000 people applied. Daily Camera, April 12
In Miami's financial district, a slab of limestone juts out of the ground about 25 feet above sea level. But 120,000 years ago, this limestone outcrop was part of a white sandy shoal beneath a sea that covered the lower third of Florida.
"There's definitely a difference between how paleoenvironmentalists view our situation, and how the climate modeling community views it," said James White, a geologist and director of the Institute of Arctic and Alpine Research at CU-Boulder. But the models are beginning to catch up with the geology, he said. The New York Times, April 23
The problem with reducing plant diversity is that plants serve as ecological buffers against calamities such as drought, CU-Boulder evolutionary biologist William Bowman said.  "Many sites are at a tipping point where we are starting to lose species," Bowman said. The Denver Post, April 25
Consumers increasingly are using websites and apps that provide user reviews and ratings to make buying decisions about a host of products. But that trust in online ratings is misplaced, says a new study by professors at CU-Boulder's Leeds School of Business.
"The likelihood that an item with a higher user rating performs objectively better than an item with a lower user rating is only 57 percent," said Bart de Langhe, lead author of the study and a professor of marketing. Denver Business Journal, April 28
"Islands are already dealing with sea level rise," said Kris Karnauskas, a fellow at the Cooperative Institute for Research in Environmental Science at CU-Boulder. "But this shows that any rainwater they have is also vulnerable. The atmosphere is getting thirstier, and would like more of that fresh water back." CNBC, April 11
Fran Bagenal, a research scientist at the Laboratory for Atmospheric and Space Physics in charge of the particles theme for the New Horizons Mission, said, "We've observed the solar wind before with Voyager, but what's interesting, what we're seeing with the SWAP data is, we're actually seeing the material from interstellar space that has been coming into the solar system." Daily Camera, April 6
Also:
Between Armenia and Azerbaijan lies a contested territory controlled by an unrecognized state called the Nagorno-Karabakh Republic. In the early hours of April 2, violence exploded in this Armenian-supported statelet in the southern Caucasus. The violence came just hours after the end of the 2016 Nuclear Security Summit, hosted by President Obama in D.C., said John O'Loughlin, professor of geography at CU-Boulder. The Washington Post, April 6
An unending war underway in the nebulous realm of cyberspace needs more troops to fight the bad guys and protect the innocent. With high-profile security attacks on big-box stores, hospitals and government agencies, "All of a sudden, people are finding out there's a cyberwar going on," said Edward Chow, a UCCS computer science professor. The Gazette, April 10
Also:
About 80 homeowners seek federal emergency relief because of damage or potential damage to their houses. Of those homes, 28 have landslide damage totaling at least $6.4 million, according to the El Paso County Assessor's Office.
"It's hard to predict what slopes will fail," said Eric Billmeyer, an instructor in the geography and environmental studies department at UCCS. "With as much rain as we had last spring, the landslides happened in just a couple of areas. The next time, it could be someplace else." The Gazette, April 28
Lot Spot Inc., a team of six current and former UCCS students that developed a method to determine whether parking lots have available spaces, won the top prize at Chapman's California Dreamin' Entrepreneurship Conference and Competition over teams from 28 other schools, including Purdue University, Carnegie Mellon University and the University of Southern California. The Gazette, April 27
Bennet Omalu is the pathologist who helped discover chronic traumatic encephalopathy and began a campaign against football violence. He brought his crusade to UCCS, where he delivered a rousing, rambling 70-minute assault on football that doubled as a celebration of self. The Gazette, April 20
In "Passing on the Right: Conservative Professors in the Progressive University," Joshua M. Dunn and Jon A. Shields — conservatives both, political scientists at UCCS and Claremont McKenna College – aim to understand conservatives who, despite being "widely stigmatized in academia," have made a home in higher education. Wall Street Journal, April 3
Also: Liston challenges incumbent in a tense Republican primary, Colorado Springs Independent, April 13
"Historic resources are a big part of the local economy," said Andrew Rumbach, assistant professor of planning and design at CU Denver. "So losing those resources is not only bad for the character and identity of the place, but it's also bad for the local economy." 7 News, April 11
This "quick-build" method is a welcome break from the old way of doing transportation work, says Wesley Marshall, a civil engineer at CU Denver.
"You look at the history of transportation, and it's more of a pseudo-science," he says. "Guidelines and standards feel like they come down from the gods, but you realize how [they're] based on standards built in the 50s, 60s." WIRED, April 15
Jian Yang, a professor at CU Denver said the traditional Chinese advantage in manufacturing – cost competitiveness – has been compromised because of rising wages and soaring land prices.
"This obviously contributes to the decline in manufacturing competitiveness. There is also room for China to further improve its productivity, particularly for some state-owned enterprises," he said. China Daily, April 7
"We know vaccines carry some risk, and we know that risk is very small," said Jennifer Reich, an associate professor of sociology at CU Denver. "We also know that parents who distrust medical information are more likely to overestimate that risk and underestimate the risk of diseases." Live Science, April 1
"He speaks in soundbites," CU Denver Social Media Manager Matthew Kaskavitch said of Donald Trump. This is why Trump and Twitter might be a match made in political heaven, as Trump is using social media like no politician has before. CCTV, April 2
Researchers at the CU Anschutz Medical Campus analyzed the livers of mice in space, and the analysis shows that the liver health of the mice was compromised.
"We saw the beginning of nascent liver damage in just 13.5 days," lead researcher Karen Jonscher said. "The mice also lost lean muscle mass. We have seen this same phenomenon in humans on bed rest – muscles atrophy and proteins break down into amino acids." United Press International, April 20
The word cancer is a problem, said Bryan R. Haugen, a thyroid cancer specialist at the CU Anschutz Medical Campus. "If you keep cancer in there a lot of people are going to be aggressive," he said. The New York Times, April 14
Jacinda Nicklas, assistant professor and researcher at the Center for Women's Health Research at the CU Anschutz Medical Campus, says it's crucial for women to be able to answer the seven health questions. She says they're routinely asked by doctors, or used in risk factor assessments, to help figure out if something harmless—or potentially extremely harmful—is going on. Self, April
The study findings highlight the willingness of ordinary citizens to intervene when strangers are severely injured, as well as the need for more widespread first aid training that includes lessons on bleeding control, said Peter Pons, an emergency medicine physician and a researcher at the CU School of Medicine. Reuters, April 19
"Prenatal exercise may reduce the amount of glucose and fats mothers make available to their babies, helping them grow more optimally," says Dana Dabelea, associate professor at the Colorado School of Public Health, and author of the study. Fit Pregnancy, April
Important information gleaned from a conversation with Benjamin Honigman, professor of emergency medicine at the CU School of Medicine, about staying healthy in the Mile High City. 5280, April 14
"The most surprising thing to me has been how readily community members can learn a topic and translate that complex language into something meaningful to them," said Jack Westfall, family medicine program director at CU Anschutz, who authored the study. CPR, April 12
April 2016
With such a heated race for the presidency dominating the national discourse, it's not hard to feel a bit of anxiety right now. But that might not be all bad. A current dominant theory among scholars who study political science and public opinion suggests a little bit of fear can open our minds to new ideas, said Anand Sokhey, associate professor in political science at CU-Boulder. The Denver Post, March 26
When women and nonwhite leaders advocate for other women and nonwhites, it highlights their low-status demographics, activates the stereotype of incompetence and leads to worse performance ratings, said Stefanie K. Johnson, right, assistant professor of management and entrepreneurship, and David R. Hekman, associate professor of management and entrepreneurship at the CU-Boulder Leeds School of Business. Harvard Business Review, March 23
Colorado film critic Howie Movshovitz will host this year's "Ebert Interruptus" at the Conference on World Affairs at CU-Boulder and has selected the 1927 silent film "Sunrise: A Song of Two Humans," for a special focus on the event. Daily Camera, March 25
States buy and sell energy to each other all the time. Under the Clean Power Plan, states are left to their own devices to meet emissions targets set up by the EPA.
"The policy that one state adopts has implications for its neighbors, and there can be a first mover advantage," says Jonathan Hughes, an economist at CU-Boulder who has researched the Clean Power Plan's state-line economics. WIRED, March 28
High in the Rocky Mountains, at the headwaters of the Colorado River, Shemin Ge is studying water that flows at times when it shouldn't. Ge, a geological science professor at CU-Boulder, is looking at subsurface water flows that are trickling into streams during late fall and winter — times when the ground should be frozen and water flowing beneath it nonexistent. Arizona Daily Sun, March 12
Peter McGraw, associate professor of marketing and psychology at CU-Boulder, said that people often disregard the price of sentimental items such as engagement rings, cremation urns, or even desserts at a birthday party because it feels wrong to cut back on spending when making purchases out of love. Daily Camera, March 14
When Siding Spring's magnetosphere came in contact with Mars' atmosphere, the planet's magnetic field was thrown into chaos.
"We saw a significant impact at Mars," said Bruce Jakosky, MAVEN's principal investigator from the Laboratory for Atmospheric and Space Physics at CU-Boulder. "It completely disrupted the Mars magnetosphere." Daily Camera, March 11
Also: CU-Boulder's student dust counter reports clean Pluto environment, Daily Camera, March 17
"Two blades mean lower costs," said Lucy Pao, team member and professor of electrical and computer engineering at CU-Boulder. The U.S. Energy Department is funding the project through its Advanced Research Projects Agency energy program at a cost of $3.5 million.
"The concepts have all looked very promising, but they're all pure simulations. Now we're actually going to build something." Los Angeles Times, March 13
Learning through failure is how rejection helps. It can spur you on to do it again and do it better. Anders Ericsson, a professor at CU-Boulder, observed the practice habits of violin students in Berlin from the age of 5 until they reached adulthood. He found that the most powerful predictor of success was how many hours of practice they put in and how determined they were to improve. The Guardian, March 28
A Kickstarter campaign by UCCS professor Michael Larson raised $675,184 from more than 3,200 donors. That is 27 times the campaign's $25,000 goal to help lock in pricing from his Chinese manufacturer for his sleep-inducing headband and app. The Gazette, March 29
Professor Aditi Mitra attended three international events in New Delhi hosted by the World Forum for Ethics in Business and the Art of Living Foundation: the Global Leadership Forum, Global Youth Leadership Forum, and World Culture Festival. She has attended many conferences to talk about her research and expertise in human and sex trafficking.  The Gazette, March 10
Retired Army Lt. Gen. Ed Anderson has been named interim executive director for the National Cyber Intelligence Center while the national search finds a permanent leader for the Colorado Springs facility scheduled to begin operation in April. Anderson, 72, has spent the past five years as executive director of strategic, military, science, space and security initiatives for UCCS. The Gazette, March 15
Margaret A. Scott, assistant professor of leadership, research and foundations at the UCCS College of Education, shares her experiences caring for the emotional and physical well-being of families staying at Memorial Hospital. The Gazette, March 30
Michael Wunder, associate professor at CU Denver, explained: "There are 30 teams, so about 700,000 pitches per year, just for the majors. If we consider the minors, then that's about another three to four times as many pitches. This has only happened two times in my memory [once in the majors, once in the minors]. So the probability is like one in 50 million or so over the past 20 years." Newsweek, March 24
Caitlin Hendee visits students at the digital animation studio at CU Denver to see how the students, along with instructor Steve Baker, are combining the art of animation with the science of technology in the 18-month program. Denver Business Journal, March 21
People tend to mimic the behavior of those nearby, said Stefanie Johnson, a management professor at CU Denver.
"There is evidence that emotional contagion flows from followers to leaders," says Johnson. "It reinforces his energy and confidence. The more people are cheering, it makes sense that you are audibly yelling and reinforcing the power dynamic." WIRED, March 18
The importance of digital forensics and the cosmic clash of technology and law enforcement continue to increase. Jeff Smith, associate director of the National Center for Media Forensics at CU Denver, says the challenge is and has always been keeping pace with the technology that criminals and terrorists rely upon. WYNC Radio, March 23
A bill moving through the Legislature to prevent sexting is facing opposition from groups that worry the measure being considered could do more harm than good.
"It's just not the right approach," said Amy Hasinoff, assistant professor of communications at CU Denver who studies the topic. The Denver Post, March 30
The magical alchemy of fire and molten metal put viewers and participants in touch with their primal cores over the weekend, when CU Denver's College of Arts and Media Sculpture Program hosted an iron pour on the Auraria campus, filling sculpted sandstone tile molds with glowing-hot liquid iron for a fascinated audience. Westword, March 14
The increase in life expectancy and overall well-being for people with trisomy 21 is because of research that revealed issues that can be treated with procedures such as surgery, thyroid hormone supplementation and ameliorate hypothyroidism, and tailored physical therapy to improve muscular-skeletal function, writes Joaquin M. Espinosa, professor of pharmacology at the CU School of Medicine and associate director for science at the Linda Crnic Institute for Down Syndrome. Huffington Post, March 21
A five-year, $10 million pledge by The Anschutz Foundation will help CU create a center dedicated to improving mental health services in Colorado. The new National Behavioral Health Innovation Center will be a "virtual center" to help people in Colorado and across the nation gain mental health training and expertise. Matt Vogl, MPH, is the center's director. Daily Camera, March 24
The CU Anschutz Medical Campus in Aurora stands as one of the nation's foremost medical complexes, delivering world-class health care and innovation. The Denver Business Journal's special report looks at the campus — its growth, its achievements and what lies ahead. Denver Business Journal (numerous stories), March 25
The drug that caused professional tennis player Maria Sharapova's failed doping test sounds almost like a miracle potion. Published studies say the drug meldonium might be effective in treating heart ailments, strokes, diabetes and Alzheimer's disease, as well as in improving people's moods. But some researchers aren't convinced.
"Glucose is more efficient when you have limited oxygen," said William R. Hiatt, a cardiologist and professor at the CU School of Medicine. The New York Times, March 9
Only about half of suicidal patients who wind up in American emergency rooms are asked about their access to firearms, despite national guidelines urging them to do so, and, well, the general obviousness of the question, researchers at the CU School of Medicine found. "Multiple ED (emergency department) visits appear to be a risk factor for suicide and many suicide victims are seen in the ED shortly before death," the study explains. "ED-based interventions might help decrease suicide deaths by 20 percent." Motherboard, March 21
Researchers at the CU School of Medicine found long-term stimulant abuse had more significant impact on brain volume in women compared with men. Results of a study by radiology professor Jody Tanabe showed that among people previously dependent on cocaine, amphetamines and/or methamphetamine, women showed significant loss of gray matter. The Denver Post, March 30
March 2016
With a little help from the moon, the Dark Ages Radio Explorer (DARE) mission would dodge Earth's noisy, disruptive environment to peer back into the universe's dark ages and cosmic dawn — the mysterious epoch just as the first stars and galaxies began to shine.
"The moon, in this case, is just a big blocking disk," said Jack Burns, director of the Lunar University Network for Astrophysics Research at CU-Boulder and DARE's principal investigator. Space.com, Feb. 5
The Mongols and Iron Order are two motorcycle clubs that made headlines after a gun fight broke out at a busy Denver motorcycle expo. CU-Boulder professor David Pyrooz, faculty associate at the Institute of Behavioral Science, said conflicts over territory aren't uncommon between clubs.
"Even seemingly minor incidents of disrespect or calling out a person can result in very tragic events," Pyrooz said. 7 News, Feb. 4
Also: No surge in overall U.S. crime from 'Ferguson effect,' CU-Boulder study finds, Daily Camera, Feb. 4
Two CU-Boulder professors have been helping law enforcement solve crimes for decades by studying plants at crime scenes and linking evidence to convict criminals. Jane Bock and David Norris are retired botany professors at CU-Boulder. They've helped law enforcement analyze plants to catch rapists and murderers in lies, often leading to confessions and even conviction. 7 News, Feb. 5
A study found that a transcription factor called Foxc1 could help regulate the hair growth cycle. Rui Yi, a biologist at CU-Boulder, and colleagues found when they bred mice without Foxc1 in their skin the activated stem cells didn't go back into the dormant, or quiescent, state.
"After the cells start to duplicate, they say, 'mission accomplished, let's go back to quiescence. Let's wait for the next time,'" Yi says. This suggests that stem cells can sense their state and respond appropriately. Science, Feb. 4
When you send a tweet about electronic cigarettes, you might unwittingly be taking part in a clinical study examining what Americans are saying online about vaping.
"That's not necessarily a bad thing," says Michael Paul, an assistant professor of information science at CU-Boulder who has tracked topics such as air quality, influenza and bath salts on social media. "Because these products are so new and government-run surveys take a few years to catch up, researchers are still trying to figure out the landscape." The Washington Post, Feb. 24
 
The fastest optical microscope to date, 1,000 times more powerful than a conventional optical microscope, has been assembled by researchers at CU-Boulder, enabling them to probe and visualize matter at the atomic level with incredible speed. The image-frame rate captured by the team led by physics professor Markus Raschke is 1 trillion times faster than the blink of an eye. Daily Camera, Feb. 21
Despite the complaints of industry and Republicans in Congress, falling oil prices have made the need for rapid-fire lease sales less necessary, and energy companies less interested in bidding for leases. Many leaseholders have sought to slow their development efforts to avoid stranded assets.
"Oil stocks are stumbling and the companies are hurting financially," says Mark Squillace, a professor of environmental and natural resources law at CU-Boulder. "They're seeing what's happening to their coal counterparts and they don't want to be stuck with a lot of assets that aren't paying off." TIME, Feb. 18
Stephany Rose, an associate professor of women's and ethnic studies at UCCS and a pastor at Ebenezer Baptist Church in Colorado Springs, led an all-day session for college students titled, "Recovering From Racism on Campus: Navigating College Challenges and Choices." The group had frank discussions about the barriers they've faced in combating racism and strategies to keep fighting it. USA Today, Feb. 18
A supportive adviser and faculty members are the biggest key to helping military veterans get through business school, according to the Military Times' new Best for Vets: Business School 2016 ranking. That data factored heavily in ranking the 77 best business schools for vets, including UCCS' College of Business and Administration (No. 37 overall), which had 300 students – 40 military – enroll in fall 2015. Denver Business Journal, Feb. 11
Gov. John Hickenlooper praised Colorado Springs Mayor John Suthers and UCCS Chancellor Pam Shockley-Zalabak for their efforts to bring the National Cyber Intelligence Center to Colorado Springs. He said a nonprofit has been formed to operate the center and an executive director is expected to be hired by the end of March. The Gazette, Feb. 5
Michael Hackman, a popular UCCS professor who made freshman year less scary, inspired students to greatness and graciously accepted the role of a natural-born leader, died at the age of 55. He was diagnosed with cancer four years ago. A campus memorial service is at noon on March 6 in Berger Hall. The Gazette, Feb. 26
A $40 million Sports Medicine and Performance Center is planned to begin construction in mid-2018 and open on the UCCS campus by the end of 2019. The center is part of the City for Champions tourism initiative – four projects designed to attract visitors to the Pikes Peak region that are being funded in part by $120.5 million in sales tax money provided over 30 years under Colorado's Regional Tourism Act. The Gazette, Feb. 15
UCCS opened the doors Tuesday to the new Recreation and Wellness Center. Administrators ditched the traditional ribbon-cutting ceremony for a race to the finish line, in recognition of the facilities role in bringing together foundation of physical health, mental health and nutrition under one roof. KOAA, Feb. 29
A part of the federal student loan income-based repayment plans allows the loan to be forgiven after 25 years.
"That remaining balance is taxable and you will pay taxes on the remaining balance they forgave. And I think that's where people don't quite understand that part of it," said Michelle Toro-Dietz, UCCS assistant director of financial aid. KOAA, Feb. 17
New immigrants may be assimilating a lot faster than we had ever thought. A new study from economists Brian Duncan, CU Denver, and Stephen Trejo of the University of Texas, Austin, finds that the descendants of immigrants from Latin-American and Asian countries quickly cease to identify as Hispanic or Asian on government surveys. The Washington Post, Feb. 17
"It sort of speaks to our attitude toward safety measures in general," said Bruce Janson, a civil engineering professor at CU Denver. Janson is skeptical about the realities of reaching zero fatalities because he believes human error is inevitable. He said a more realistic solution is to focus on technology in vehicles that can correct drivers' behaviors. Denver Post, Feb. 29
Raptor dinosaurs, like the kind popularized in flicks such as Jurassic Park, once roamed Colorado, according to CU Denver researcher. Evidence of the prehistoric velociraptor and other two-toed relatives was uncovered at Dinosaur Ridge, just south of Lakewood, by geologist Martin Lockley and his team. The Denver Post, Feb. 17
The root of the parking problem goes beyond parking. "If you add density, you need transit," says Ken Schroeppel, an urban planning instructor at CU Denver. "We're getting the density, but so far not the transit." 5280, Feb. 26
For many, completing a four-year degree and graduating with a job lined up is not guaranteed, and higher ed institutions are finding it difficult to cover the costs to be financially sustainable and a place young people want to be. Dorothy Horrell, chancellor of CU Denver, said it's a struggle to battle the competition and keep her institution relevant and affordable for students. NPR, Feb. 10
Leaders of five Aurora schools are finalizing plans in what could be the final try helping students who are learning English as a second language. Principals have released few details on how they will target those students, but experts say it must be a priority.
"You always need to bring to the table a language lens," said Nancy Commins, a clinical professor at the CU Denver School of Education and Human Development. "I don't know what their ideas are, but most reform efforts are not going to be successful if you don't bring a language lens." The Denver Post, Feb. 22
One of the ways that scientists differentiate between an anatomically modern human and a Neanderthal skull is by looking to see if it has a chin.  "That is what makes the appearance of chins in anatomically modern humans so interesting. It implies that there was some sort of behavioral or dietary shift between Neanderthals and anatomically modern humans that caused the chin to form," says Zaneta Thayer, a researcher at the CU Anschutz Medical Campus. BBC, Feb. 4
A CU Anschutz Medical Campus research team has pinpointed one potential cause of the Type 1 diabetes. In the bodies of Type 1 diabetics, T cells are known to kill healthy insulin producing cells, called beta cells. Without the insulin producing cells, the body has trouble processing sugars. Thomas Delong, a research assistant professor at the CU School of Medicine, and his team wanted to know why the immune system attacks healthy, beneficial cells. "There has to be something happening in the beta cells that triggers the attack," Delong said. "We found a new type of protein modification." CBS 4, Feb. 11
Although cold-weather-related injuries might seem inevitable, there are tips and tricks to staying out of the hospital this winter. Christopher McStay, chief of operations in the department of emergency medicine at the CU School of Medicine, and the former chief of service for the Bellevue Hospital Emergency Department in New York City, speaks on how to avoid injuries. WRVO, Feb. 20
The CU Anschutz Medical Campus is part of groundbreaking research that will provide future guidelines for treating Type 2 diabetes.
"The purpose of study is to find out what combination of medication works better with patients of Type 2 diabetes and can maintain glycemic control for longer period of time," said Neda Rasouli, director of the Diabetes and Endocrinology Clinical Trial program. Rasouli says right now there's not enough data to know what combination works the best. KOAA, Feb. 17
February 2016
CU researchers are using new light-activated nanoparticles known as "quantum dots" to successfully kill 92 percent of drug-resistant bacterial cells in lab-grown experiments.
"They are bad for the bug, but they are fine for the host," said Anushree Chatterjee, assistant professor of chemical and biological engineering at CU-Boulder. 7News, Jan. 19
"In the next million years, if Betelgeuse lives that long, it is going to shed about a quarter of its current mass. And the problem is we don't understand the basic physics of how that happens," said Graham Harper, an astrophysicist and senior research associate at CU-Boulder. Harper presented new observations of Betelgeuse to the American Astronomical Society. Space, Jan. 25
Also: Rare galaxy with two black holes has one starved of stars; odd intermediate size or just dieting? U.S. News and World Report, Jan. 5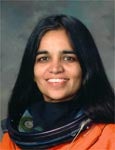 Air Force Col.
Ellison Onizuka
, left, died Jan. 28, 1986, when the Space Shuttle Challenger broke apart above Florida. A failed booster destroyed the shuttle. 
Kalpana Chawla
, right, died Feb. 1, 2003, when the Space Shuttle Columbia broke apart over Texas during re-entry. The shuttle's heat-shield, damaged during launch, was blamed for the accident. KRDO, Jan. 28
As History Colorado continues to position itself for a more secure future, CU-Boulder's Patty Limerick, professor of history, has been named the new Colorado State Historian. Westword, Jan. 11
You've averaged barely five hours of sleep each night. You may be able to catch up on those restless nights by sleeping in this weekend. A new study finds that only two days of make-up sleep reverses the metabolic damage from sleep deprivation — at least in the short term.
"You are going to improve your insulin sensitivity and giving yourself permission to sleep in , , , prevents your future diabetes risk," said study author Josiane Broussard, assistant research professor at CU-Boulder. Today, Jan. 18
CRISPR earned Science Magazine's award for the 2015 breakthrough of the year. It is a gene-editing technique that earned the award because it's far cheaper, faster and more precise than other genetic engineering methods.  The development has scientists giddy with excitement. CU-Boulder Nobel winner Tom Cech, director of the BioFrontiers Institute, is among them. Colorado Public Radio, Jan. 14BioFrontiers Institute, is among them. Colorado Public Radio, Jan. 14
A study suggests the U.S. can make the transition to lower-pollution power plants without a heavy investment in energy-storage technologies. "What the model suggests is we can get a long way, and wind and solar and natural gas can be a bridge," said author Christopher Clack, a physicist at CU-Boulder. Bloomburg, Jan. 25
Sea surface temperatures from the El Niño are going down slightly, which will energize the storm track – but not in Colorado. "The main thing with El Niño is that you get one storm after another," said Klaus Wolter, a climatologist with CU-Boulder. "Any individual storm, it would be really hard to say if it is an El Niño storm. The fact that you get a lot of them makes all the difference." KUNC, Jan. 6Niño are going down slightly, which will energize the storm track – but not in Colorado. "The main thing with El Niño is that you get one storm after another," said Klaus Wolter, a climatologist with CU-Boulder. "Any individual storm, it would be really hard to say if it is an El Niño storm. The fact that you get a lot of them makes all the difference." KUNC, Jan. 6
Few people in Colorado Springs understand Powerball odds better than Katherine Cliff. The Katherine Cliff. The UCCS graduate student is studying applied math with an emphasis in statistics, and she has researched the odds of drawing the winning numbers. The Gazette, Jan. 12
 
"You select delegates to go to the next convention, which would be the county convention here in Colorado," said Josh Dunn, a political science professor at UCCS. "So you select delegates based on how much support each individual candidate gets in your caucus." Fox 21, Jan. 4
Also: Donald Trump boycotts Fox News debate: Will it help or hurt him? KRDO, Jan. 26
Amid standing ovations, Colorado Attorney General Cynthia Coffman shook the hands of dozens of Colorado Springs and UCCS police officers, El Paso County sheriff's deputies and firefighters who responded to the shooting. She applauded the agencies for their collaboration and calm in the face of evil, and she made special mention of one UCCS officer not there – Garrett Swasey, 44, who died trying to stop the rampage. The Gazette, Jan. 12
Plans for the cybersecurity center started coming together last summer, when UCCS Chancellor Pam Shockley-Zalabak and newly elected Mayor John Suthers began meeting with a group of business, military, government and educational leaders about ways to expand the cybersecurity industry in the Colorado Springs area. The amount of military and private-sector cybersecurity players in the Pikes Peak region make Colorado Springs a prime location for the center. The Gazette, Jan. 18
Retired Army Lt. Gen. Ed Anderson said the possibility of base closings means Colorado Springs needs to ramp up its public relations campaign now. "You don't need to wait for someone to say there's going to be base a closing before you decide what to do," said Anderson, the executive director of strategic military, science, space and security initiatives at UCCS. The Gazette, Jan. 18
Software developers got the chance to show what they can do in two competitions: Global Game Jam and the Go Code Colorado app challenge. Terry Boult, the El Pomar Chair of Innovation and Security at UCCS, was an adviser at the UCCS jam site. The Gazette, Jan. 28
A skilled Colorado dinosaur tracker has unearthed 100 million-year-old dino love nests in Denver's backyard. The first evidence of dinosaur dating was discovered by Martin Lockley, a CU Denver geology professor who stumbled across large scratch marks in Colorado rocks. The Denver Post, Jan. 7
Immersive videos are the trend for sports this year, said Matthew Kaskavitch, a lecturer in the Department of Communication at CU Denver. "A lot of professional sports associations are doing it, not just the NFL," Kaskavitch said, pointing to the NHL partnering with GoPro cameras to get more immersive, up-close footage of hockey. "But I think (the Broncos) are in the top five echelon willing to take the risk of doing something cutting edge for their fans." The Denver Post, Jan. 22
Jian Yang, a professor of finance at CU Denver, said because of higher economic uncertainty, emerging markets like China are likely to experience added volatility, which means the Chinese exchanges are more likely to reach the 7 percent threshold more frequently than in developed markets such as the U.S. China Daily, Jan. 8
A study co-authored by Hani Mansour, assistant professor of economics at CU Denver, addressed age gaps in marriage. "We were surprised to find that when you look at the entire population, things look very different, especially if you look at age gaps in first marriages," Mansour said. Researchers found that men and women in age-gap marriages of about 10 years have lower annual earnings, lower-wage occupations and lower cognitive skills. "We think it has to do with choices people make when they're young," Mansour said. The Denver Post, Jan. 14
A study by CU Denver researchers Nick Ferenchak and Wesley Marshall, right, examined safety outcomes for areas in Chicago that received bike lanes, sharrows and no bicycling street treatments at all. The results suggest that bike lanes encourage more people to bike and make biking safer, while sharrows – line designations that set street space apart for cyclists – don't do much of either. Streetsblog USA, Jan. 14Ferenchak and Wesley Marshall, right, examined safety outcomes for areas in Chicago that received bike lanes, sharrows and no bicycling street treatments at all. The results suggest that bike lanes encourage more people to bike and make biking safer, while sharrows – line designations that set street space apart for cyclists – don't do much of either. Streetsblog USA, Jan. 14
"Schools want their graduates to be employed, and I think there is probably a greater lens on it now than there has been in the past," says Sue Wyman, director of business career connections at the CU Denver Business School. "Students and their parents are more aware of picking schools that have some results in this area." Colorado Business Magazine, Jan. 4Wyman, director of business career connections at the CU Denver Business School. "Students and their parents are more aware of picking schools that have some results in this area." Colorado Business Magazine, Jan. 4
It could be the cruelest quandary of all: to bless a region with a once-rich natural resource only to have it lose favor decades later to cleaner fuels. The resulting devastation is now occurring in Appalachia, not just economically but also emotionally, as drug addiction among local inhabitants is at dangerous levels.
"The coal industry provides employment opportunities and income, but our results suggest that those opportunities come at the price of overall long-term income growth," said economists Anne Walker, assistant professor of economics at CU Denver, and Stratford Douglass of West Virginia University. Forbes, Jan. 3
Speaking on "We've Got Cows: Exploring the Injury Patterns of Severe Weather," Jason Persoff, assi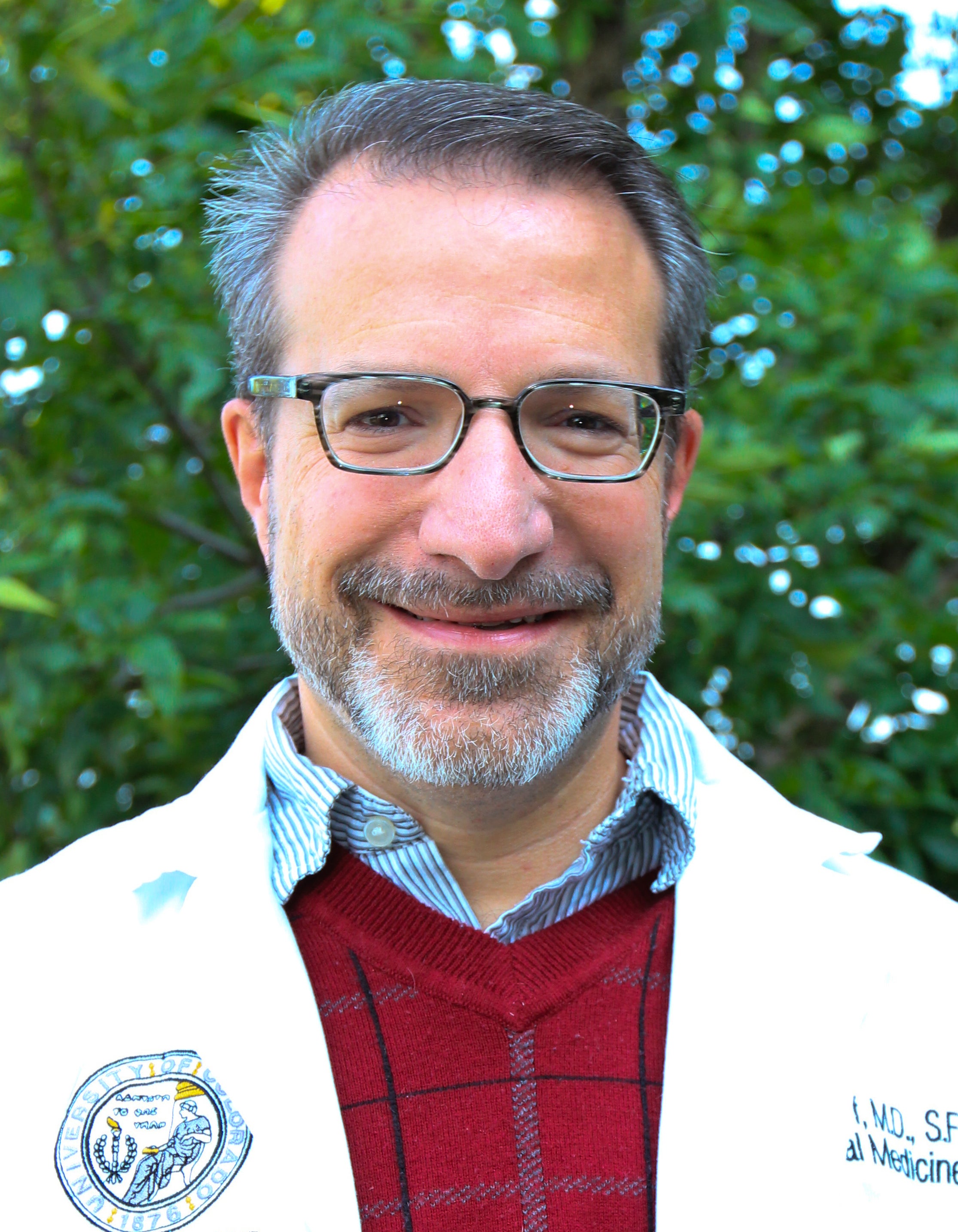 stant professor of internal medicine at the CU Anschutz Medical Campus, combined medical expertise with storm-chaser humor to present serious topics of concern to health and safety. Persoff also has a love for storm chasing and for keeping chasers safe. Norman Transcript, Jan. 24
Doctors in Brazil recorded a rise in both Zika and microcephaly – an abnormally small head and brain in children. However, Daniel Pastula, assistant professor in the department of neurology, said doctors can't say for sure if Zika is responsible: "There has been concern that could be associated with Zika virus, however that link has not been proven." 9News, Jan. 28
"Overuse injuries should never happen in first place, or they should be caught when they are so minor that rest can prevent them from turning into a medical issue," says study co-author Dawn Comstock, associate professor at the Colorado School of Public Health at the CU Anschutz Medical Campus. Because coaches may discount overuse injuries and athletes may hide them for fear of missing competition, she says, it is important for athletic trainers to intervene. Wall Street Journal, Jan. 18
 
Frederick Grover, of the cardiothoracic surgery division at the CU School of Medicine, made his ninth Nepal trip. He said the plan is to build a relationship, "Not just come in and do one or two visits and then blow out to somewhere else." Nepalese doctors and nurses who Grover helped mentor years ago have come into their own and are thriving, he said. The Denver Post, Jan. 3
Omer Mei-Dan, M.D., an orthopedic surgeon at the CU, M.D., an orthopedic surgeon at the CU Anschutz Medical Campus, conducts scientific studies about cliff jumping. Mei-Dan looks at mortality rates and whether there is something mentally different about those who find plummeting like a brick a fun pastime. What makes Mei-Dan unique is that he's a BASE jumper, as well. CNN, Jan. 15
Robert Dellavalle, associate professor of dermatology at the CU School of Medicine, looked at the 2013 Healthy Kids Colorado Survey of health data from Colorado public schools and found the correlation between indoor tanning and substance abuse.
"Heroin, methamphetamines, cocaine, marijuana, alcohol; all of them are used at higher rates in high school students who are indoor tanning," Dellavalle said. CBS Denver, Jan. 20
The stress of having a home destroyed or damaged, having to move and worries about money can put children at increased risk at the hands of grownups who care for them, said Desmond Runyan, a pediatrician and child abuse specialist at CU Anschutz Medical Campus. In the six months after Hurricane Floyd in 1999, Runyan found a spike in very young children admitted to hospitals for a traumatic brain injury. Dallas Morning News, Jan. 25
Researchers first tested a drug called Leukine on mice with Alzheimer's. They say it reversed the deposits of a key protein found in plaques linked to the disease and reversed cognitive problems. Jonathan Woodcock, clinical director of the Rocky Mountain Alzheimer's Disease Center at  the CU Jonathan Woodcock, clinical director of the Rocky Mountain Alzheimer's Disease Center at  the CU Anschutz Medical Campus, is helping to lead the clinical trial. "We're hopeful" the research will yield positive results, Woodcock said. Colorado Public Radio, Jan. 25
January 2016
Researchers at CU-Boulder and the University of Central Florida studied several Mexican archaeological sites dating as far back as 700 B.C. and found that religion was the cause of tension even back then. Professors Arthur A. Joyce, CU-Boulder, and Sarah Barber, UCF, spent several years conducting field research in Mexico's Pacific coast, where they discovered that local religious rituals played a big role in helping small communities there develop connections. International Business Times, Dec. 22
 
Adam Bradley, a professor of English at CU-Boulder who frequently studies hip-hop, believes that a hip-hop-inspired businessman is a product of the times.
"We live in a time in which there are hip-hop everybodys — hip-hop architects, hip-hop doctors, hip-hop businessmen. . . . They are all children of [the music], bringing that renegade spirit that animated hip-hop at its birth into all sorts of endeavors," Bradley said. Westword, Dec. 22
Julienne Stroeve, senior research scientist at the National Snow and Ice Data Center at CU-Boulder, said previous studies have suggested a link between less September sea ice and an increase in snow in the Siberian Arctic.
"At least statistically there's a correlation between less sea ice and more precipitation in certain parts of the Arctic," she said. CBS News, Dec. 21
Faster, more powerful computing systems and network infrastructure are on the horizon thanks to collaboration between CU-Boulder researchers and others in developing a groundbreaking microprocessor chip using light — instead of electricity — to transfer data at rapid speeds while consuming minute amounts of energy. Milos Popovic, assistant professor in the Department of Electrical, Computer and Energy Engineering, is a corresponding author of the study. Daily Camera, Dec. 25
A recording by the Takács Quartet, based at CU-Boulder, has been nominated for a Grammy. Abigail Nims, an assistant professor of voice, also has been nominated for a Grammy for her part in the Boston Baroque's recording of Claudio Monteverdi's Il Ritorno d'Ulisse in Patria, the College of Music announced. Daily Camera, Dec. 17
"Fear and freedom are an ongoing battle in life," said Tom Pyszczynski, a psychology professor at UCCS. "To be free involves facing your fears. But at times, fear prevents people from exercising their freedom. Freedom is nobler — it's a core value of American culture. But when people are terrified, they are typically willing to give up their freedoms." Washington Post, Dec. 12
Yusef Komunyakaa, the only UCCS graduate to win a Pulitzer Prize, returned to his alma mater to give a public poetry reading and deliver the keynote address at graduation. Chancellor Pam Shockley-Zalabak praised Komunyakaa for providing examples of the kind of accomplishments alumni of the university can achieve. The Gazette, Dec. 15
A group of Colorado Springs college students believes collaboration is key. And they hope an event called Student (Ad)Venture Day planned for early in the new year  will help foster the city's entrepreneurial environment. UCCS sophomore Justin Hein, one of the event organizers, said the goal is to build on the community of young entrepreneurs by bringing students together to exchange ideas, solve problems and make connections. The Gazette, Dec. 24
Donald Trump argues his plan would keep the American people safe by keeping terrorists off U.S. soil. But religious studies professor Jeff Scholes believes such rhetoric demonizes millions around the globe and is unconstitutional. 
"It runs so counter to the Founding Fathers' ideals to the separation of church and state," Scholes said. "Any religious litmus test on the grounds of this kind of prevention of entering the country is incredibly troubling to me." KRDO, Dec. 8
Gov. John Hickenlooper and Colorado Springs Mayor John Hickenlooper and Colorado Springs Mayor John Suthers were among the guests at a celebration of the 50th anniversary of the opening of UCCS. Neal Lane, a former chancellor who advised former President Bill Clinton, and Colorado legislators also attended the event. The Gazette, Dec. 2
Some companies who sell matcha claim that, since people consume all of the leaf, they ingest more healthy catechins. A 2003 study by researchers at UCCS found the concentration of EGCG available from drinking matcha was 137 times as great as in one brand of green tea. Wall Street Journal, Dec. 14
Marty Otañez, a CU Denver anthropology professor, has immersed himself in the marijuana industry, obtaining a state-issued marijuana employee badge and attending Green Mountain Harvest's Trimmer Training School. He has concerns about workplace conditions and the lack of federal efforts to address them. International Business Times, Dec. 18
 
By 2040, the daily traffic lull could seem as bad as today's morning rush hour, according to a report from the Denver Regional Council of Governments.
"DRCOG does a great job at projecting traffic levels," said Bruce N. Janson, a civil engineering professor at CU Denver. "They're one of the most progressive metropolitan planning organizations in the country with regard to their traffic forecasting methodology."  But with the traffic trouble spots known well and limited funding, it is up to state and local officials to prioritize projects. The Denver Post, Dec. 20
Also: Highway injustice in Denver's Latino neighborhoods, High Country News, Dec. 21
 "There is a lot of variation from state to state, in terms of how vigorously regulators seek to prevent damage in the first place, whether homeowners have administrative remedies and what burden of proof a homeowner must carry in court if initiating a damages claim," said Lloyd Burton, a professor at the CU Denver School of Public Affairs. NerdWallet, Dec. 22
Interim Chancellor Jerry Wartgow is retiring for the third and final time, but leaves behind a legacy at the university. Wartgow worked closely with the students, fighting an "uphill battle," and in April 2015, students voted 61 percent in favor of raising credit hour prices by $6 to fund a wellness center. The regents followed suit, voting 7-2 in its favor April 17. Denver Business Journal, Dec. 17
Coal recently was eclipsed by natural gas as the nation's top source of energy for electrical power generation. That might seem like a good development, because gas has a reputation as a cleaner fuel that contributes about half as much carbon dioxide to the atmosphere when it's burned as coal does. But that could be misleading if even only a small amount of the gas — less than 5 percent of what is removed from the Earth — leaks into the atmosphere while it's being used to produce electricity, according to a study by CU Denver researchers. Discovery News, Dec. 6
"The problem is we kind of lack a middle range of laws that deal with what's actually happening, which is really a privacy violation," said Amy Hasinoff, an assistant professor of communications CU Denver. "Child porn laws are not meant to deal with a privacy violation but a horrific form of abuse." The Denver Post, Dec. 14
Barbara Blok, associate professor of emergency medicine, who was on duty at University of Colorado Hospital, had heard over the emergency dispatch system about the Aurora theater shooting. But it wasn't until one of the first patients came in by car with minor pellet wounds that Blok got a sense of the scale.
"We had physicians that had never seen trauma," she said. "I told them, 'Look [the victims] over from head to toe and come back to me and tell me what you see.' It worked, but it's not the ideal situation." The Washington Post, Dec. 25
Professor Dawn Comstock of the Colorado School of Public Health at CU Anschutz was interviewed by The New York Times columnist Frank Bruni about concussions ahead of the release of the major Hollywood movie starring Will Smith, Concussion, which opened in December. The New York Times, Dec. 20
Students at the CU Anschutz Medical Campus created hundreds of care kits for the homeless in Denver. The kits include items such as washcloths, toothpaste, tissues, winter accessories, snacks, Band-Aids and soap. The students held a donation drive to get the items in November. This is the second year the students have done this project. 9News, Dec. 11
Iñigo San Millán, director of sports performance at the new CU Sports Medicine and Performance Center, said, "People go on this drastic diet, they go to the gym and just kill themselves . . . and we know that people drop out of these programs in six months. They fail at losing weight. Many even get injured." Denver Post, Dec. 19, 2015

 
Matt Mikulich, 73, was diagnosed with stage 3B non-small-cell lung cancer in February 2009. Following chemo and radiation therapy, his cancer spread, and by April 2010, the diagnosis worsened to stage 4. To no small degree, Matt Mikulich owes his presence to another British export: Ross Camidge, the Joyce Zeff Chair in Lung Cancer Research at the CU Cancer Center. Chaffee County Times, Dec. 17
Robert Roach, director of the Altitude Research Center at CU Anschutz, talks about ways of coping with altitude sickness when traveling in the mountains of Colorado and beyond. The New York Times, Dec. 13
Sherri Ballantine, a CU School of Medicine sports medicine doctor and assistant professor of orthopedics, helped develop the new concussion protocol for Boulder Valley School District and serves on the district's Brain Injury Resource Team.
"The teachers are with the kids every day," she said. "They can see if the kid is tanking at the end of the day." Daily Camera, Dec. 21