November 2014
"Typically, the media don't cover them unless there's something really unusual or quirky," said Elizabeth Skewes, an associate professor at CU-Boulder.  "There's no way for voters to find out about you unless they are highly motivated, and the highly motivated voters are the ones who already know how they will vote," Skewes said. The Gazette, Oct. 31
Sasha Senderovich, assistant professor of Russian Studies at CU-Boulder considers the toppling of Lenin statues not to be connected to Lenin specifically. "At this point, after Putin's assault on Ukraine's territorial integrity, the statue has become more symbolic of Russia's continued attempt to exercise imperial dominance over Ukraine rather than solely the historical legacy of the Soviet Union," he said. The Washington Post, Sept. 30
Last month's rosy Colorado job numbers are the latest sign that Colorado "remains one of the best recovery states in the nation in terms of employment" since the recession, says Brian Lewandowski, a research associate at the CU-Boulder's Leeds School of Business. The state ranks fourth in the nation for employment growth above its pre-recession peak. Denver Business Journal, Oct. 21
 
Bruce Jakosky, principal investigator of the MAVEN mission, had good news to report. "We're glad the spacecraft came through, we're excited to complete our observations of how the comet affects Mars, and we're eager to get to our primary science phase," he said. The Los Angeles Times, Oct. 19
More space news:
Rabbi Yisroel Wilhelm of Chabad Jewish center at CU-Boulder knows that in order to attract the students he's got to go to the students. In celebration of the festival Sukkot — in which Jews construct and then eat, party and sometimes sleep inside of open, hut-like structures, called Sukkahs — Wilhelm decided to take his show on the road. Daily Camera, Oct. 15
CU-Boulder professor Amy Palmer will get a five-year, $3.7 million grant to continue her research on how metals affect humans. Palmer, a faculty member at the BioFrontiers Institute, studies how metals such as zinc affect biological functions such as the creation of the human genome.  Denver Business Journal, Oct. 9
Researchers from CU-Boulder, Colorado State University and elsewhere teamed on a study of soil samples collected across New York's Central Park and found a dizzying diversity of subterranean life, much of it never previously documented.
"We found thousands of different organisms, and it was shocking how few had ever been described," said Noah Fierer, associate professor of ecology and evolutionary biology at CU-Boulder. Daily Camera, Oct. 3
Cyber protection research that will come from a $70,000 grant from Northrop Grumman Corp. could look like the work of James Bond 007, only it won't be fake.
"It will be like making a movie – if you open something up and it blows up your computer," said C. Edward Chow, a UCCS computer science professor. He and a team of students from the UCCS College of Engineering and Applied Science will create prototypes to protect electronic data. The Gazette, Oct. 9
A public affairs professor following ISIS's use of social media said it's one of the group's strongest weapons. Edin Mujkic, who teaches in the School of Public Affairs at UCCS, specializes in homeland security and has been closely following developments involving the terrorist group. KRDO, Oct. 5
 
It's important not to criticize girls about their lack of self-confidence, but to encourage them to advocate for themselves, says Elizabeth Daniels, Ph.D., assistant professor of psychology at UCCS. That can include getting them involved in youth leadership programs through school or organizations such as the Girl Scouts of America. Fast Company, Oct. 31
It's estimated that around 100 million U.S. adults and about half of people age 65 and up suffer from some kind of chronic pain, said Sheri Gibson, Ph.D., a faculty affiliate at the gerontology center at UCCS.
"What's remarkable about that number is that it surpasses the combined numbers of people affected with heart disease, cancer and diabetes," Gibson said. The Gazette, Oct. 28
Arrests by Colorado Springs police this year show the region is neither immune to nor disconnected from human trafficking or slavery. UCCS Chancellor Pamela Shockley-Zalabak and Aditi Mitra, right, assistant professor of sociology at UCCS, gave introductory remarks at the seventh annual Human Trafficking Symposium. The Gazette, Oct. 26
An hourlong gubernatorial debate on the UCCS campus drew nearly 700 audience members and was broadcast live on television and streamed online. The Gazette, Oct. 15
Why does Mary Dodge, a criminology professor at CU Denver, think police payouts can actually increase tension between cops and civilians?
"Rather than looking at the police department positively, [citizens are] paying out lots of money," she said. "One incident a year can cost the city millions of dollars, and it can take years for the public to regain trust." Vice, Oct. 28
The roads around town are biased toward cars, according to a new CU Denver study by Wesley Marshall, assistant professor of civil engineering. "The most common way to measure transportation performance is with the level-of-service standard," he said. Provisions for bicyclists and pedestrians are evaluated by how well they prevent auto traffic delays.  9News, Oct. 15
It's not often a school's music business program gets named to music journal Billboard Magazine's list of the 11 best in the country. CU Denver's program made the list. "It's an affirmation that we have high-quality programs," said Laurence Kaptain, dean of the College of Arts and Media. "CU Denver is very entrepreneurial and very geared toward enterprise." Denver Business Journal, Oct. 13
Martin Lockley, a CU Denver paleontologist and scientific adviser, said that the focus of Moab Giants is largely scientific, and that it is not a "theme park." Lockley is also the founder and director of the Dinosaur Trackers Research Group. He has documented the extensive dinosaur trackways from the Jurassic period found in the Morrison Formation on the western border of Arches National Park. Moab Sun News, Oct. 22
 
Callie Rennison, co-director of the Criminology and Criminal Justice Research Initiative CU Denver's School of Public Affairs, investigated the location of sexual assault on college-age Americans by aggregating results from the National Crime Victimization Survey. She found nearly all sexual assault of college-age victims occur off-campus.  Five Thirty Eight, Oct. 8
Even though Asians make up only 6 percent of the 6th Congressional District's population, and likely only 3 percent of its electorate, Tony Robinson said their voting bloc matters. Robinson is the chair of the political science department CU Denver.  That's particularly true in the 6th Congressional District that is evenly divided between Republican, Democrat and unaffiliated voters, he said. Aurora Sentinel, Oct. 2
While in-office visits might still be best, taking a photo of a skin lesion and sending it to your dermatologist for analysis can be a valuable piece of eczema care, a new study finds. The new study was led by April Armstrong, associate professor of dermatology at CU Anschutz Medical Campus. U.S. News and World Report, Oct. 22
The lack of transition/communication between the Department of Defense and the Department of Veterans Affairs causes many young vets, who had treated and stable post-traumatic stress while on active duty, to wait a couple years after their service before again receiving effective treatment, writes Warren Woodrich Pettine, a doctoral candidate at the CU School of Medicine. The Denver Post, Oct. 23
One nurse who practices at the CU Anschutz Medical Campus and teaches the CU College of Nursing said changes are coming. "This is a profession where we know there is a risk of hazardous exposure," Laura Rosenthal, Ph.D., said. She has spent time on conference calls with the Centers for Disease Control learning more about protocols that will protect her patients, her students and her. 9News, Oct. 17
Also: How blood transfusions might help fight Eblola, 9News, Oct. 14
Melissa Batt, M.D., an expert in pediatric depression with the CU School of Medicine at the Anschutz Medical Campus, comments on the local teen girls who tried to fly to Syria to join ISIS. 850 KOA, Oct. 21
Pediatric dentist Elizabeth Shick with the CU School of Dental Medicine agrees sticky or sour candies, or hard candies that stay in the mouth a long time, are the worst for teeth. Besides the obvious recommendation — always brush before bedtime — Schick says set aside a special treat time each day so that children have a limited exposure instead of all-day candy eating. The Denver Post, Oct. 27
"One cancer in five – or 20 percent – in the United States is due to carrying extra body fat," said Tim Byers, M.D., associate director for cancer prevention and control at the CU Cancer Center. The past 20 years, there has been growing evidence that extra body fat increases the risk for common cancers. How that happens varies depending on the cancer, he said. 9News, Oct. 27
October 2014
Bruce M. Jakosky, professor of geological sciences at CU-Boulder, principal investigator for MAVEN mission, said the spacecraft would spend five days observing how the comet's dust – traveling at 125,000 miles per hour – might heat up and expand Mars' atmosphere, and how water and ice from the comet might bump up the levels of hydrogen. New York Times, Sept. 21
Also: CU-Boulder finds room to grow in space, 30 years after initiative's launch, Daily Camera, Sept. 19
A study by CU-Boulder found the data from tweets during last September's flooding can help geotechnical and structural engineers more effectively direct their reconnaissance efforts after future natural disasters.
"Because the flooding was widespread, it impacted many canyons and closed off access to communities for a long duration, making it difficult to get a reconnaissance team on the ground," said CU researcher Shideh Dashti. "The continued storms also prevented airborne reconnaissance." 7 News, Sept. 3
As Arctic temperatures rise every summer, some of the ice on Canada's Baffin Island melts, revealing the moss trapped underneath. The melting ice not only gives scientists the chance to study ancient moss, but adds to evidence that climate change is caused by human activities, not Earth's natural warming and cooling cycle, said Gifford H. Miller, a geologist at CU-Boulder. New York Times, Sept. 22
A new study co-authored by a CU-Boulder professor found that people in the workplace usually will demonstrate courage despite the cost, as long as they consider that they are "personally responsible to act." Study co-author David Hekman, assistant professor of management at the CU-Boulder Leeds School of Business, said the most surprising thing about the study was that being brave in the workplace is not a personality trait, but rather a learned behavior. Denver Business Journal, Sept. 2
Jeffrey Zax, professor of economics at CU-Boulder, believes incentives benefit only a few companies, they are a waste of public money and do not work.
"All you are doing is giving an arbitrary and competitive advantage to an arbitrary and small group of companies," he said. "It's a complete mistake to think of these having any measurable impact on the economic health of the city and the state." The Gazette, Sept. 29
Douglas County is one of the fastest growing counties in the United States.
"People want to be there," said Brian Lewandowski, a research associate in CU-Boulder's Leeds School of Business. "They have easy access to the Denver metro region. There's a good supply of jobs, and they are good jobs too." KSPR, Sept. 15
Tom Napierkowski, in his 42nd year of teaching in the English department at UCCS, received the Knights Cross of the Order of Merit of the Republic of Poland in recognition of his contributions to his family's homeland, primarily for his Polish-American and Slavic research and teaching of early immigrant literature. The personable and humble professor said he was a bit embarrassed but highly honored by the fuss. The Gazette, Sept. 3
UCCS political science professor Josh Dunn says if the stars aligned so that several conservatives divided the vote badly, and gave two liberals top bill for the runoff, the city of Colorado Springs would elect a left-of-center candidate. Colorado Springs Independent, Sept. 24
The City for Champions projects got a green light when the Colorado Economic Development Commission approved the final details of an agreement for $120.5 million in state tax incentives for the project over the next 50 years. "UCCS looks forward to working with our City for Champions partners and to aggressively start the planning and implementation of the sports medicine and performance center in the Health and Wellness Village on North Nevada Avenue," UCCS Chancellor Pam Shockley-Zalabak said. The Gazette, Sept. 12
A UCCS freshman who in high school tended to his family's alligator farm in southern Colorado is featured in a new documentary series, "Edge of Eighteen." One-hour original episodes air Sundays at 7 p.m. on Al Jazeera America through October. The Gazette, Sept. 27
Barbara Paradiso, the director of the Center on Domestic Violence at CU Denver, provided three ways to include your children in the national conversation on domestic abuse. Westword, Sept. 17
Also: CBS Sports' James Brown: 'More than three women per day' are killed by their partner, Tampa Bay Times, Sept. 16; Newly crowned Miss America felt helpless against domestic violence, National Public Radio, Sept. 14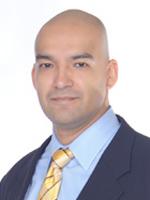 "The big thing is to try to recognize the culture of folks of Hispanic/Latino origin and the types of contributions they've made to the United States," said Carlos Hipolito-Delgado, an associate professor at CU Denver's School of Education and Human Development. Hipolito-Delgado specializes in the study of ethnic identities. 9News, Sept. 16
The failure to anticipate the need for more deputies for the downtown jail is one more chapter in the department's history of terrible management when it comes to manpower, said Mark Pogrebin, a criminal justice professor at CU Denver. The Denver Post, Sept. 24
Compromise is the word that sums up Colorado's 42nd and possibly most likable governor. 
"That has always worked for him, always served him well, until the past couple of years," said Paul Teske, dean of the School of Public Affairs at CU Denver. "He's governed as a consensus-builder who gets things done, kind of above the political fray, which voters tend to like, but that does leave you open to people saying you're not a strong leader." The Denver Post, Sept. 28
Also: Bob Beauprez says he would adhere to conservative principles, The Denver Post, Sept. 28
A study found that younger adults who attended at least four years of college were far more likely to seek anecdotal online health information about a health problem from non-experts than were older people who had no more than a high school education.
"Physicians have less and less time to spend with patients, so people are going to look for information, explanations and emotional support from other sources," said Jennifer Reich, an associate professor of sociology at CU Denver.  U.S. News and World Report, Sept. 24
Losing hair is a side effect of chemotherapy that can be pretty emotional. But Virginia Borges, M.D., at the CU Cancer Center specializes in treating young women's breast cancer and has something that can help. "Picture a bathing suit cap that (is) kept at extremely cold temperatures," Borges said. CBS 4, Sept. 23
A team of researchers has found a new way to block the activity of a protein that is known to drive cancer growth. CU Cancer Center researchers stated that a protein called Ral is linked to the growth and spread of pancreatic, prostate, lung, colon and bladder cancers.
"When you want to keep an alligator from biting you, you can tie its mouth shut. We took another approach - we put a stick in its mouth to hold it open," said Dan Theodorescu, M.D., professor of urology and pharmacology. Nature World News, Sept. 15
CU School of Medicine researchers such as Robert Doebele are making major strides in cancer treatments using a patient's DNA. In the past, cancer was treated with chemotherapy -- it might work, it might not. But with DNA testing, doctors can find the broken gene for each individual patient and prescribe drugs to target it specifically. 7 News, Sept. 5
Epidemiologist Katherine James, an assistant professor at the CU School of Medicine, is preparing to publish results of an ecological study looking at a large population with ZIP codes across the state, matched up with their potential exposure to atrazine. Atrazine is one of the most widely used agricultural pesticides in the U.S., according to the EPA. The CU researchers used well-water data from the U.S. Geological Survey and other publicly available records. Daily Camera, Sept. 1
Knowing your family's medical history is valuable. Anthony Elias, M.D., at the CU Cancer Center says genetic testing has become important tool for oncologists. "We do have genes in the population that do cause cancer. Those are things we can't really change. What we can change is picking it up earlier," Elias said. 9News, Sept. 25
September 2014
Over the course of seven years, Sascha Kempf, a space physicist at CU-Boulder, and his colleagues detected only 140 particles whose trajectories show that they must have come from elsewhere in the Solar System, and which were large enough to have dirtied Saturn's rings, which indicates the rings are about 4.4 billion years old. Huffington Post, Aug. 20
The suicide of Robin Williams has stopped the comedy world like a broken glass in a barroom, spawning uncomfortable questions about the connection between the business of humor and mental illness.
"There is a question of whether the entertainment world rewards some level of behavior that's not normal," said Peter McGraw, a psychology and marketing professor at CU-Boulder. "I marvel at the level of energy needed by performers — especially in comedy — to make it, including travel demands, long work hours, competition and the pressure to stay on top." Boston Globe, Aug. 13
CU Anschutz: Robin Williams' suicide could trigger others to do the same
Cesar Nufio is holding a box of dead grasshoppers. The grasshoppers are a sampling of a 50-year-old set of 13,000 that Nufio, an entomologist at CU-Boulder, is using to learn about climate change. Since finding the collection, Nufio has been piecing together the story of the lost grasshoppers, and is using them to understand how the change in the area's climate is affecting the insects. KUNC, Aug. 19
In 2007, CU-Boulder researchers posed the question of species confusion concerning a rare cutthroat trout, and in 2012 genetic testing confirmed the correct cutthroat subspecies only existed in Bear Creek in the Arkansas River drainage.  Recently, researchers took the correct, small trout from hatcheries and released them into Zimmerman Lake, west of Fort Collins. Professor Andrew Martin, who was one of the researchers who discovered the trout in 2012, said he and others will be monitoring how the young trout succeed in a new environment. KUNC, Aug. 14
Charles V. "Charlie" Sweet has been named vice chancellor and managing senior associate university counsel for CU-Boulder. Sweet will be responsible for the legal functions for CU-Boulder, and will advise the chancellor, the cabinet and CU-Boulder's combined executive leadership on legal and policy matters. The appointment became effective Sept. 1. Denver Business Journal, Aug. 18
 
NASA's Mars Atmosphere and Volatile EvolutioN mission (MAVEN) is closing in on the Red Planet. At the same time, an interloper, comet Siding Spring, is also approaching. Scientists and spacecraft engineers have been studying the prospect that the comet's near miss with Mars might spew particles that could harm an international flotilla of spacecraft orbiting the planet.
"The dust risk appears to be significantly less than had originally been thought when the comet was first discovered," said Bruce Jakosky, principal investigator for MAVEN at the Laboratory for Atmospheric and Space Physics (LASP) at CU-Boulder. Space.com, July 31
A behavior expert and a research associate from UCCS are part of the team reaching out to parents and children to take part in surveys they hope bring insight into family interaction and healing. The wildfires that burned more than 32,000 acres collectively in the Pikes Peak region the past two summers should provide an ideal platform, said UCCS's Kotaro Shoji of the school's Trauma, Health & Hazards Center. The Gazette, Aug. 7
Everyone has heard of park and ride. But park and punt? The unusual architectural twist of building a sports field on top of a parking garage is here.
"I was amazed," said Maryanne Fisco, a club rugby player and a psychology major entering her senior year at UCCS. "That's one of the best ideas you can come up with. We desperately needed a practice area and parking space." The Gazette, Aug. 18
Marcus Winters, a professor of education at UCCS, says he hopes his research the past decade will change people's minds about grade retention in K-12 schools. He believes that holding students back while also providing interventions can have a much more positive effect than sending them on to the next grade, even with extra help. Edsource, Aug. 21
A former bicycle shop employee has the tools needs to fix bicycles for the homeless, but not the parts. He would like to do more, but the UCCS sociology and communications student does not have the money to buy them. The Gazette, Aug. 11
He gets four hours of college credit. The department gets free labor. UCCS student Dennis Chand and the Cañon City Police Department are both receiving benefits from the internship program. Cañon City Daily Record, Aug. 
At first glance, professor Mary DeForest seems to be an unlikely person to have invented a content analysis app. She earned a Ph.D. in Greek and Latin pre-internet, and is a Latin instructor at CU Denver. However, it makes more sense when you find out that her app is named the Latin-O-Meter.  This unique app can help writers remove snobbishness or insert higher social status into their content. Forbes, Aug. 12
Cities that have denser, more compact living conditions are likely to have lower disease rates and obesity rates, according to a new CU Denver study.
"While it is possible to lead an active, healthy lifestyle in most any type of neighborhood, our findings suggest that people living in more compact cities do tend to have better health outcomes," said Wesley Marshall, assistant professor of engineering. Denver Business Journal, Aug. 11
A recent paper by Anne Walker of CU Denver and Stratford Douglas of West Virginia University looked at the Appalachian coal industry's economic effects from 1970-2010.
"The coal industry provides employment opportunities and income in abundance during good times, but those boom-time opportunities come at the price of lower overall long-term growth," the authors found. The Washington Post, Aug. 27
One Colorado, the state's largest gay-rights group, honored straight allies for their efforts in advancing equality and making a difference in the lives of lesbian, gay, bisexual and transgender Coloradans. One honoree was former marine Sgt. Will Glenn, who served in the U.S. Marine Corps from 2007 through 2011. He is studying business marketing and management at CU Denver. He also works at the CU Office of Veteran Student Services and was featured in a Why Marriage Matters Colorado commercial. The Denver Post, Aug. 15
Ebola outbreaks in western Africa spread similarly to how wildfire advances, Colorado experts have discovered. When a fire is burning here, it ignites its neighbors. "All around a little zone we have new ignition," said Loren Cobb, professor of mathematics at CU Denver. News 4, Aug. 7
Paul Teske, dean of CU Denver's School of Public Affairs, provides expert commentary and insight on the phenomenon of out-of-district students enrolling in high-performing school districts. Beverly Hills recently voted to give schools the authority to penalize families who don't live in the district for enrolling their children in its schools. The issue has evolved into a national conversation. Southern California Public Radio, Aug. 27
Colorado public health officials are crediting a sustained, focused effort to offer low-income women free or low-cost long-acting reversible contraception with a significant drop in birth rates.  Short-term birth control is ineffective for adolescents, said Stephen Scott, associate professor in obstetrics and gynecology at the CU School of Medicine and director of the Colorado Adolescent Maternity Program (CAMP).
 "Cognitively they are still developing," Scott said. "They're in and out of relationships. They aren't necessarily motivated to be pregnant, but they aren't necessarily motivated not to become pregnant." The Washington Post, Aug. 20
Bowls of sliced mango, crispy green beans, silky hummus and other fiber-rich foods floated around one of the instruction rooms in the Anschutz Health and Wellness Center. About 20 Aurora-area residents sniffed and nibbled the snacks that were picked to replace things like cookies, chips and soda in their diets.
"We base the classes on the types of questions that the families ask," said Michelle Cardel, a dietitian and pediatric nutrition doctor at the CU Anschutz Medical Campus. "Last week, they wanted to know about healthier breakfast options, so we found a recipe and designed the lecture component off that." The Denver Post, Aug. 21
Researchers have found that rheumatoid arthritis patients seem to have protection from developing Alzheimer's disease.  The scientific link between the two might help researchers develop a new treatment for Alzheimer's.
"A protein that is released during rheumatoid arthritis into the blood seems to get into the brain and prevent Alzheimer's disease from getting hold," said Huntington Potter, professor of neurology at the CU Anschutz Medical Campus. KSAT, Aug. 7
Gina Moore, clinical director at the Skaggs School of Pharmacy and Pharmaceutical Sciences at CU Anschutz Medical Campus, is concerned doctors are not conducting proper medical monitoring of institutionalized youth after prescribing them powerful medications.
"It doesn't mean they shouldn't be used," Moore said. "It just means they should be monitored more carefully to make sure they are responding and not showing any symptoms of suicidality." KDVR, Aug. 26
The flag at the CU Anschutz Medical Campus flew at half-staff July 31 to honor a man who never gave himself credit. E. Chester "Chip" Ridgway, M.D., died at age 72 from pancreatic cancer at his home in Greenwood Village. Ridgway wore many hats, including as head of the Division of Endocrinology at the CU School of Medicine from 1985 to 2007. But his colleagues remember him as much more. The Denver Post, Aug. 8
August 2014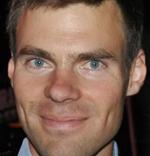 Researchers at CU-Boulder found that women and non-white executives who push for women and non-whites to be hired and promoted suffer when it comes to their own performance reviews.
"Women can lean in and try to bridge the confidence gap all they want, but they're going to be penalized for advocating for other women, just like non-whites are," said David Hekman, an author of the study and an assistant professor of management at CU-Boulder's Leeds School of Business. Wall Street Journal, July 21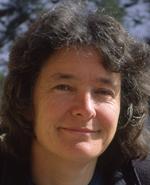 NASA's New Horizons mission is about one year from its nearest approach — about 6,000 miles — to the icy dwarf planet Pluto and its five known moons. 
NASA's website for the mission shows a cost of $700 million, but CU-Boulder professor Fran Bagenal, a co-investigator on the mission, puts it closer to $1 billion, or "a cafe latte per person in the U.S." Daily Camera, July 12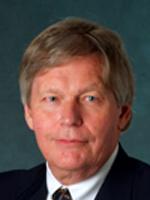 On July 23, 2012, the sun unleashed two massive clouds of plasma that could have caused a catastrophic encounter with the Earth's atmosphere.  These plasma clouds, known as coronal mass ejections, comprised a solar storm thought to be the most powerful in at least 150 years.
"If it had hit, we would still be picking up the pieces," physicist Daniel Baker of CU-Boulder tells NASA. Washington Post, July 23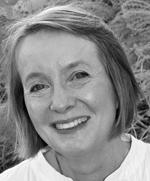 A CU-Boulder study discovered that working on class assignments or gardening in natural play areas provides stress-reducing benefits for young people.
"Many schools already offer stress management programs, but they're about teaching individuals how to deal with stress instead of creating stress-reducing environments," said Louise Chawla, CU professor of environmental design. Daily Camera, July 22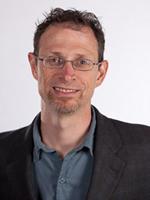 Research showed that when study participants didn't get enough sleep for five days, they consumed more carbohydrates and gained nearly 2 pounds in that time.
"When people are sleepy, they make poor food choices and are more likely to eat more than they need," said Kenneth Wright, director of sleep and chronobiology laboratory at CU-Boulder. USA Today, July 20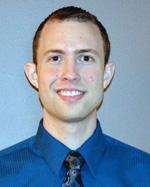 Michael Grant, an environmental professor at CU-Boulder, said the largest living organism is likely the aspen grove. Research shows aspen trees, or aspen clones, are connected to each other underground and aboveground – creating a large biomass. 9News, July 2
About 80 percent of light in the universe is effectively missing. But scientists believe it's there, somewhere.
"The simulations fit the data beautifully in the early universe, and they fit the local data beautifully if we're allowed to assume that this extra light is really there," said Ben Oppenheimer, a co-author of the study from CU-Boulder. "It's possible the simulations do not reflect reality." The Telegraph, July 9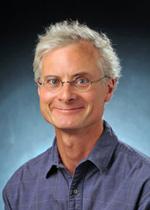 A study has found that – even though they seem awkward – kangaroos actually use their tails as a sort of fifth leg to help propel them across the landscape.
"We went into this thinking the tail was primarily used like a strut, a balancing pole or a one-legged milking stool," said associate professor Rodger Kram of CU-Boulder's Department of Integrative Physiology. "What we didn't expect to find was how much power the tails of the kangaroos were producing. It was pretty darn surprising." 9News, July 1
Also: Natural arm swing saves runners' energy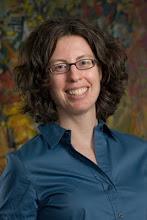 A psychiatrist who works at UCCS released a study that suggests sexy selfies aren't doing young women any favors among their peers. The research by Elizabeth Daniels found that those who post sexy photos might risk negative reactions from their peers, but those who post more wholesome photos may lose out on social rewards, including attention from the opposite sex. Fox 31, July 16
There's a strong culture surrounding motorcycles, and presenters and filmmakers will come from around the world to celebrate it at a three-day International Journal of Motorcycle Studies Conference. "There's a separating out from the norm," said K. Alex Ilyasova, associate professor of English at UCCS and conference organizer. "It's a different experience than when you ride in a car. It instantly bonds you to other people who ride, in a way that's similar to bicyclists." The Gazette, July 14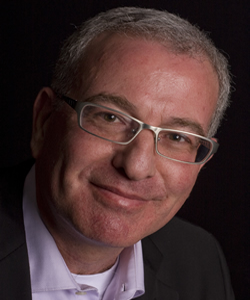 UCCS philosophy professor Raphael Sassower, winner of the 2014 President's Teaching Scholars award, has written 19 books on issues ranging from religion, sports and art; he contributes to the Colorado Springs Business Journal, and enjoys having philosophical discussions with his car mechanic. He founded the UCCS Center for Women's Studies, the school's Film Studies Program and its Center for Legal Studies. The Gazette, July 13
At night, Kelley Millsap is the Sox the Fox mascot for the Triple-A baseball team, the Sky Sox; and by day, he is a personal trainer at Orange Theory Fitness in Colorado Springs. However, if that's not enough, he also has his master's in exercise science and teaches health and wellness classes at UCCS. Fox 21 News, July 31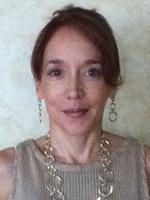 Tatiana Bailey took over in late June as director of the Southern Colorado Economic Forum, an economic research organization in the College of Business at UCCS that presents an annual look at the Colorado Springs area economy each fall. The Gazette, July 8
If you met Shannon Dunnan today, you would never know of all the pain and heartache he's been through. Thanks to the Springs Rescue Mission and its New Life program, Dunnan has a college degree from UCCS, a home and, most importantly, his family. KRDO, July 29
Union Station officially reopened last month in Denver, and CU Denver history professor Tom Noel says it's arguably the most important building in the city. The iconic building is again a center of transportation, offering bus, train and light rail connections. A hotel and shops have been added inside the building. Colorado Public Radio, July 25
Scandinavia, Ikea's motherland, is famous for designs that are meant to be both attractive and useful. And now CU Denver is teaming up with Danish design expert Sille Krukow to create similar social designs in America. The curriculum was devoted to the concept of "nudging," a social-design theory in which designs are used to nudge people into making the right decisions. Westword, July 28
Also: Danish researcher: Why you keep failing to do the right thing
The throngs that give downtown Denver its vitality also can induce intimidation, particularly from individuals who assemble and hang out along 16th Street Mall storefronts.
"Some people are more comfortable in urban environments," said Ken Schroeppel, an instructor in the master of urban and regional planning department at CU Denver. "But other people see situations like that as intimidating. It's an experience that perhaps is not as sanitized as some people might want." The Denver Post, July 13
Brown-Forman Corp., which owns Jack Daniel's, said last month in its annual report to investors that the spread of pot legalization could hurt its sales. Daniel Rees, an economics professor at CU Denver who studies legalization, said his research shows that access to legal medical marijuana leads to a drop in how much alcohol people drink, especially beer. The Denver Post, July 13
Amid a stream of bad news about failed Alzheimer's drug trials, Huntington Potter's work at the CU Anschutz Medical Campus with co-investigator Jonathan Woodcock, M.D., left, could provide a breakthrough. University of Colorado Hospital recently received approval to begin safety trials of a drug, Leukine, in Alzheimer's patients. If funding comes through, clinical trials with several hundred patients could follow. The Denver Post, July 24
It turns out we don't need massive doses of antioxidants; we need stress to compel our own bodies to create antioxidants. 
"Everybody thinks oxidation is bad, and that antioxidants are good," says Philip Hooper, an endocrinologist at the CU Anschutz Medical Campus. "That's bogus. A little bit of poison is good." That poison can come from plants, especially those that have survived harsh conditions. Outside, July 30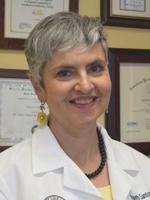 A study that aimed to redeem the use of menopausal hormone therapy to reduce heart disease failed to show it prevents hardening of coronary arteries in women soon after menopause.
"We were surprised, but we weren't shocked," said Nanette Santoro, chair of obstetrics-gynecology at the CU School of Medicine. "Not all of the investigators believed we were necessarily going to see" a heart benefit. Philadelphia Inquirer, July 29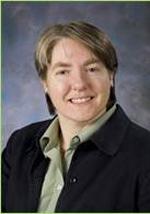 High school lacrosse players are facing an increasing number of injuries during practices as well as games, a new study finds.
"Concern over concussions in both boys' and girls' lacrosse underscores the need to learn more about these injuries," said study co-author Dawn Comstock, associate professor of epidemiology for the pediatric injury prevention, education and research program at the Colorado School of Public Health. Philly.com, July 22
Edwin Liu, M.D., a pediatric gastroenterologist at the CU School of Medicine and Children's Hospital Colorado, says detecting celiac disease early can head off serious health problems later in life.
"If [celiac disease] is left untreated, individuals can develop thin bones like osteoporosis," Liu says. "They can have iron deficiency anemia, it can lead to infertility or miscarriages, and there's actually a slightly increased risk of certain cancers of the small intestine." Colorado Public Radio, July 7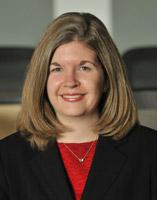 Candy can sometime mimic the color and shape of common medication. If you can't tell the difference, chances are your children can't either. Sarah Anderson, an assistant professor at the Skaggs School of Pharmacy at the CU Anschutz Medical Campus, discussed ways to protect your children. 9News, July 13
July 2014
Scientists have discovered a bizarre parasite from the Jurassic era that really sucked. "They're kind of creepy," said Dena Smith, curator of invertebrates at the Colorado Museum of Natural History at CU-Boulder.
"Being able to see the detail of the mouthparts and some of the hairs on the body shows you just how great the fossil record can be." National Geographic, June 30
Francisca Antman, an assistant professor of economics at CU-Boulder, used data from a survey of families in Mexico, interviewing couples once in 2002 and again between 2005 and 2007. The study found that if a married woman has worked in the prior 12 months the likelihood of her involvement in decisions over major purchases with her husband increased by about 5 percentage points. Northern Colorado Business Report, June 16
Children who spend time participating in less-structured activities have better goal-setting abilities and an easier time meeting those goals without prompting from adults, a CU-Boulder study suggests. The study, published online this week in the journal Frontiers in Psychology, was led by a team of researchers from the psychology and neuroscience department on the Boulder campus. Daily Camera, June 18
A team of astronomers led by CU-Boulder has discovered a hybrid star that experts say may change our understanding of the evolution of the universe. But when project leader Emily Levesque first realized what her team might have discovered, she immediately curbed her enthusiasm.
"You want to be excited about it, but you want to be very sure you've not made a mistake," said Levesque. It turns out, enthusiasm was warranted. The Denver Post, June 4
Overconsumption and climate change have placed the Colorado River in long-term decline. Arizona and California, which clashed over water rights in the early 20th century, are about to do it again.
"Nineteenth century water law is meeting 20th century infrastructure and 21st century climate change," said Bradley Udall, a senior fellow at the Colorado Law School at CU-Boulder. "And it leads to a nonsensical outcome." Los Angeles Times, June 20
CU-Boulder has hired former federal civil rights attorney Valerie Simons as Title IX coordinator for the Boulder campus, a new position created based on the recommendation of an independent review completed earlier this spring. Daily Camera, June 10
The Colorado Oil and Gas Conservation Commission ordered a 20-day halt to wastewater injection in a Weld County well following a 2.6 magnitude earthquake in the Greeley area June 23. Anne Sheehan, a scientist at CU-Boulder whose team set up the network, said researchers have tracked 30 or so aftershocks, all too small to be felt.
"The events do not seem to be tapering off or decreasing in size," Sheehan said. KUNC, June 24
If a government passes a regulation that prevents development on a property, it can be considered to be "taking" private property. Mark Squillace, professor of law at the Colorado Law School, said that the fracking bans passed in some Front Range cities could potentially fall into this category.
"It's a situation where the government hasn't actually appropriated your land, but issued some restriction on how you can use your property. And that restriction affects your property in some way," he said. KUNC, June 17
Pregnant women who get regular moderate exercise in early pregnancy are likely to sleep better than those who don't, a new study shows. Nearly 25 percent of pregnant women report poor sleep beginning early in pregnancy, said study investigator Michele Okun, senior research associate at UCCS. Yet few studies have looked at the benefits of exercise on sleep during pregnancy. MedScape, June 9
Forty-eight children from low-income families attended the UCCS summer science camp, which ran through June 26. The camp, funded in part by $80,000 from ExxonMobil and the Harris foundation, engaged students in science, technology, engineering and mathematics education.  The Gazette, June 20
When UCCS cross country and track coach Mark Misch took a group of varsity runners to Kaptagat, Kenya, for three weeks in December 2012, he expected the experience to be life-changing for his young charges. But even the optimistic Misch, a longtime participant in humanitarian efforts, wasn't prepared for the surge in innovation and activity that the trip ultimately prompted. Running Times, June 11
Financial abuse of the elderly can sneak up on a victim. "It's not an event; it's an ongoing process," said Sheri Gibson of the Aging Center and Program of All Inclusive Care for the Elderly at UCCS. The Gazette, June 10
Sinkholes happen when underground water or other moisture erodes the soil or the lining of an underground pipe.
"Since water affects infrastructure, we have to see, where are the important infrastructures?" CU Denver professor Nien-Yin Chang said. "We [need to] monitor the important infrastructure. If infrastructure is performing incorrectly, then the residual affect could be something like a sinkhole." 9News, June 9
Roads running through predominantly low-income neighborhoods pose serious health threats, according to a new study from CU Denver.
"The public health effects of heavy traffic are broad," said Carolyn McAndrews, study author and assistant professor at the CU Denver College of Architecture and Planning. 9News, June 2
Stapleton's aims at new urbanism might be missing the mark when it comes to steering away from vehicles to be a more pedestrian-oriented community. Wesley Marshall, an assistant professor of civil engineering at CU Denver, said he aimed to point out opportunities with his report and to show what he sees as both aesthetic and safety issues. The Denver Post, June 9
In the course of a career, a cop — even one never involved in a life-threatening incident — is exposed to horrific situations ranging from fatal car wrecks to homicides and suicides.
"When the incident is over, it's over," said Mary Guy, a CU Denver professor who has written widely about emotional response to crisis among first responders. "These people are left with the images, the smells, the sounds. It just lingers." The Denver Post, June 19
Whether baby boomers with empty nests or snowbirds who live for months in Florida, seniors are a key demographic for mobile homes, said Allan Wallis, a public policy professor at CU Denver. Calgary Herald, June 12
Pesticide pollution and inhumane working conditions are prevalent in the countries where tobacco is grown, said CU Denver anthropology professor Marty Ortañez.
"Tobacco is an industry that relies on child labor," Ortañez said. "We need alternative sources of fuel, but we also need researchers to come up with remedies to end the industry's behavior that harms soils and communities." Quest, June 3
There's little evidence to indicate that raising wages will lead to job losses, and studies show that high-wage companies fare better than lower-wage ones.
CU Denver management professor Wayne Cascio's comparison of higher-wage (and benefits) Costco with lower-wage (and benefits) Sam's Club nicely illustrates that the issue is not what people cost, but what they can do, their innovativeness and their productivity. Time, June 6
A new portable breath test not only detects varying stages of lung cancer, but also discerns between chronic pulmonary obstructive diseases (COPD). Developer Fred R. Hirsch, a professor of oncology at the CU Anschutz Medical Campus, says the device "could totally revolutionize lung cancer screening and diagnosis."
"The perspective here is the development of a non-traumatic, easy, cheap approach to early detection and differentiation of lung cancer," he said. Medical Daily, May 31
The presence of counterfeit drugs in U.S. pharmacies is relatively rare, but it does happen, said Gina Moore, director of clinical affairs for the University of Colorado's Skaggs School of Pharmacy and Pharmaceutical Sciences.  She said it would be easier for an independent pharmacist, as opposed to an employee of a large chain, to try to acquire counterfeit drugs in hopes of profiting from a significant markup. Los Angeles Times, June 19
Huntington Potter was recently appointed director of Alzheimer's disease research at the CU School of Medicine, with the express purpose of studying Alzheimer's through the lens of Down syndrome. 
"What we hypothesized in the 1990s and have begun to prove is that people with Alzheimer's begin to make molecular mistakes and generate cells with three copies of chromosome 21," Potter said. Scientific American, June 17
Christian Thurstone, an adolescent addiction medicine specialist at CU, said he hopes to apply for a grant to study whether a nonpsychoactive marijuana compound called CBD can help treat people addicted to cocaine, opiates or even pot. Earlier studies have suggested it could. The Denver Post, June 12
Michelle Cardel, a co-author of a study conducted at CU Anschutz Medical Campus, talks with 9News on how to go to barbecues and enjoy what you eat all without the guilt. Some tips on how to have fun this summer. 9News, June 12
June 2014
A CU-Boulder study finds that obese men and women who live in U.S. counties with high levels of obesity are much happier than obese men and women who live in slenderer areas. 
"This illustrates the importance of looking like the people around you when it comes to satisfaction with life," explains co-author Philip Pendergast. Slate, May 29
Low-income areas and high-income areas have twice the home price volatility as middle-income neighborhoods, CU-Boulder's Liang Peng, at right, associate professor of finance, and Thomas Thibodeau, professor of finance in the Leeds School of Business report in a forthcoming study. Home prices more or less track incomes, which for the rich and poor can vary a lot from year to year. Bloomburg News, May 27
Colleagues remember CU-Boulder professor emeritus Clarence "Skip" Ellis for his warm presence and calm leadership style as a teacher and researcher. Ellis died May 17 at age 71. Daily Camera, May 23
The oldest petroglyphs in North America were identified on Nevada's Pyramid Lake Paiute Indian Reservation, showing how far back human roots go in the Silver State. Larry Benson, a geochemist at CU-Boulder who performed the testing to date the carvings, said the petroglyphs could be 14,800 years old. Benson was given permission by tribal leaders to take samples from the boulders if the carvings were not disturbed. Las Vegas Review-Journal, May 5
Climate change is making itself felt across the United States in many concrete ways, but it is still not too late to do something about the magnitude of its future impacts, according to a report released last month. The report shows ways people can adapt to climate change and, in turn, lessen the impacts from a changing climate, according to Lisa Dilling, a fellow of the Center for Science and Technology Policy Research at CU-Boulder. NBC News, May 6 Also: Boulder scientists play key role in documenting climate change in U.S.
If you combined hybrid creatures, science, silent film actresses and a little Mary Shelley, you would get "Random Forces," an animated film that Stacey Steers is in the process of creating. Steers, a filmmaker and instructor in CU-Boulder's Film Studies Program, is getting some help with her project in the form of a prestigious Guggenheim Fellowship. Daily Camera, May 18
The FCC has asked for comment on whether the Internet should be reclassified as a public utility to preserve net neutrality—but the motion faces political and legal hurdles. Philip J. Weiser, dean of the CU-Boulder Law School, said that reclassification could be hard.
If the Internet were to be classified as a common carrier, the FCC would need to make exceptions for it and would then have to justify in court why it is treating the Internet differently from other services in the same category, Weiser said. Scientific American, May 27
Benjamin Domingue and Jason Boardman, left, researchers in CU-Boulder's Institute of Behavioral Science, compared married pairs to non-coupled pairs and found that spouses are more genetically similar than two randomly selected individuals. The study is a new attempt at measuring people's preference for genetic similarities. Daily Camera, May 19
Many college graduates are not sticking around. As these young adults enter "the real world," they're also leaving El Paso County.
"A real constraint for us in El Paso County is, we're graduating these students who are very capable and want to stay in El Paso County, but, we don't have the right economic base or the right job mix to absorb all of that," said Fred Crowley, a senior economist and professor at UCCS. KRDO, May 19
El Paso County Commissioner Amy Lathen and UCCS professors shared research findings at a recent Board of County Commissioners meeting, concluding that shifting Social Security funds to private-sector investments could provide economic stimulus for people, states and the federal government as well as increase monthly income for retirees.
"I'm not sure that Social Security is going to survive in the form that it's in," said Tom Zwirlein, a professor of finance at UCCS. The Gazette, May 12
UCCS military science professor Lt. Col. Mark Thompson said last month's training exercise at Fort Carson was a great opportunity for cadets of both CU ROTC departments and their combined 18 feeder schools to learn leadership techniques and hone their team-building skills. The Gazette, May 4
 
David Jenkins was honored by family members, friends and colleagues with the sixth-annual Lifetime Entrepreneurship Award from the College of Business at UCCS. The award was presented during a luncheon at UCCS attended by about 475 people. The Gazette, May 9
In what's being called "unprecedented collaboration" between four higher education institutions in the Pikes Peak region, a new center to help retain recent graduates is being developed. UCCS Chancellor Pam Shockley-Zalabak and other higher education leaders finalized the deal last month. The Gazette, April 30
In its final days, travelers were encouraged to write their fondest memories on the walls of Market Street Station. The sendoff is a return to form for the station, one of two terminals for Denver bus service for the past three decades.
"When Market Street Station opened in the 1970s, it was at the northern end of the business district," in the area now known as LoDo, explains CU Denver instructor Ken Schroeppel. "Back then, Lower Downtown was skid row. No one went there." Atlantic Cities, May 14
Five Points is one of Denver's oldest neighborhoods. And it's on the cusp of getting a major facelift.  "I think the Fillmore District got away from the city," says Carrie Makarewicz, assistant professor of planning and design at CU Denver.
"I don't think they realized that nobody was paying attention. There wasn't anything in place like a historic preservation district or groups that were actively promoting and seeking to retain it," she said. Colorado Public Radio, May 16
The CAM Records class, a requirement for any student in the music-business program at CU Denver's College of Arts & Media, exposes students to different areas of the music business. In past years, coursework has included putting together a compilation of local artists' music to sell on campus. This semester, however, the class has larger ambitions, thanks in part to new instructor Andy Guerrero, a graduate of the program and co-founder of the Flobots. This year students went south, to SXSW. Westword, May 8
As hit and run injuries and fatalities rise in Colorado, officials are looking at the growing mix of cars, bicycles and pedestrians sharing city streets. One reason for the increased havoc is the decades-old design of streets and transportation systems, said Carolyn McAndrews, assistant professor at CU Denver's Department of Planning and Design. Rocky Mountain PBS I-News, May 18
Plastic microbeads from toothpaste and cleansers are making their way down drains and into the South Platte River. In the first known test for the small plastic beads in the river, 7News hired experts to test water samples. 
Before the test, Greg Cronin, an aquatic ecologist and professor of integrated biology at CU Denver, said, "I'm sure if you went downstream of the Metro Wastewater Reclamation District ... you would probably be able to find these microbeads." The Denver Post, May 15
The Consumer Product Safety Commission is now investigating one of the most popular baby toys on the market after a CALL7 report revealed dozens of complaints about it overheating and smoldering. Ron Rorrer, mechanical engineering professor at CU Denver, compared the different models and discovered what may have been a quick fix by Fisher-Price: a capacitor added to some of the three-battery versions. 7News, May 15
Most people choose artificially sweetened soda over regular soda to avoid packing on extra pounds. But what if you already choose diet? Would it be helpful to quit that too? James Hill, professor of pediatrics and medicine at the CU School of Medicine, says he gets this question all the time from patients in his weight loss program at CU's Anschutz Health and Wellness Center. A recent study indicates diet soda might actually help you lose weight. CNN, May 27
An Evergreen company claims its product, the first drinkable sunscreen, really works, but some experts aren't so sure. 
"We simply do not know why this would work," said Theresa R. Pacheco, M.D., an associate professor of the Department of Dermatology at the CU Anschutz Medical Campus. "I have no scientific framework to understand this." Denver Business Journal, May 21
When it opened onstage in 1985, "The Normal Heart" electrified New York audiences and became The Public Theater's longest-running production.
"It was an opportunity not only to educate the people at risk about what was going on – and we knew very, very little – but also it became an opportunity to educate audiences who were themselves afraid of the people most impacted by this terrible epidemic: gay men," says Therese Jones, director of the Arts and Humanities in Healthcare Program at the CU's Center for Bioethics and Humanities. U.S. News and World Report, May 22
Researchers at the CU School of Medicine want to know if exercise can slow the progression of Parkinson's disease. They're studying newly diagnosed patients who have not been placed on medication.
"Many people tell us that they function better when they exercise," said researcher Margaret Schenkman, associate dean of physical therapy education at CU Anschutz Medical Campus. CBS Denver, May 9
Sensors could come embedded in the pills in your next prescription, watching whether you take your medication on time and tracking your body's response to the drugs. By the end of recent trials, most of the volunteers were comfortable with the sensors and interested in using them again, says Robert Belknap, M.D., of CU Anschutz Medical Campus, who led the study.
"The technology resonated with people," he said. "If it were available, our clinic would look seriously at using it." Electronics Weekly, May 8
May 2014
April 2014
The odds of correctly picking all 48 games played leading up to the Sweet 16 round of the tournament by random selection are about 1 in 280 trillion, said Mark Ablowitz, chairman of the Department of Applied Mathematics at CU-Boulder. Denver Business Journal, March 26
 
The Lake Drive Foundation for Children who are Deaf and Hard of Hearing will honor Christine Yoshinaga-Itano, professor of audiology at CU-Boulder, on May 1. The New Jersey foundation said Yoshinaga-Itano's research sparked universal newborn hearing screenings and revolutionized the early intervention movement. The Citizen, March 26
The first conservative thought professor at CU-Boulder is about to pass the baton on to someone else. Steven Hayward was appointed last year to the newly created position at CU, which is a one-year stint. Colorado Public Radio, March 17
A group of CU-Boulder students, in collaboration with students from around the world, are designing a new unmanned aerial vehicle, or drone, to help stop the poaching of rhinoceroses for their horns in South Africa. Jean Koster, CU-Boulder aerospace engineering professor and the team's adviser, said rhino poaching is now considered "the African crisis." Daily Camera, March 19
John Hoffecker, a fellow at CU-Boulder's Institute of Alpine and Arctic Research, is the lead author on a new commentary appearing in Science magazine that strengthens the theory that those who came to North America across the Bering Land Bridge from northeast Asia may have actually remained on that now-submerged plain for 5,000 years or more before spreading across this continent. Daily Camera, March 13
CU-Boulder's BioFrontiers Institute has been awarded a $14.6 million contract from the Defense Advanced Research Projects Agency for a project that could impact the military and medical sectors by developing a system to rapidly determine how drugs and biological or chemical agents affect human cells. Research assistant professor William Old from the Department of Chemistry and Biochemistry will lead the team. Boulder County Business Report, March 21
In 2007, Valerie McKenzie volunteered for a large study of human body bacteria. But McKenzie, a CU-Boulder biologist, was more interested in the bacteria living on the skin of frogs and toads. McKenzie and others now hope to harness the breakthroughs of the human-microbe revolution to slow one of wildlife's most prolific — and seemingly unstoppable — modern killers: chytrid. Summit Daily News, March 12
After an extensive 18-month search, the Boulder Phil announced this week that Charles "Chas" Wetherbee will take over as the concertmaster, with his first official performance set for April 26. Wetherbee is an accomplished violinist and a CU-Boulder music faculty member. Daily Camera, March 11
A report from the Colorado Center for Policy Studies at UCCS says outsourcing government jobs might not be all that it promises to be, which is to save taxpayers money.
"There is a wealth of evidence that outsourcing public jobs often diminishes quality without substantial cost reduction. Unfortunately, few states and cities have a serious oversight process to let citizens evaluate what is happening," said Daphne Greenwood, professor in the Department of Economics. The Gazette, March 18
Chronicle reporter Karin Fischer talks with Brian D. Burnett, senior executive vice chancellor at UCCS, and others on the challenges and future of higher education. The Chronicle of Higher Education, March 5
After paying for tuition, rent, gas, books, computers, phones and other expenses, there's often not much left over. That's why UCCS opened a food pantry for students. A student-driven initiative that started as an anthropology class project studying how grassroots organizations evolve has evolved into   Clyde's Cupboard. The Gazette, March 24
Are the conditions now so different from a century ago that no leadership can be expected? All we need to do is look at UCCS Chancellor Pam Shockley-Zalabak as a leader. Perhaps her academic specialty gives her an edge; perhaps it's the mountains where the university is perched that allow her to see farther; perhaps it's just her DNA that makes her an effective leader. Whatever the reason, she leads, writes Raphael Sassower, right, professor of philosophy at UCCS. Colorado Springs Business Journal, March 4
 
The provost and executive vice chancellor of academic affairs at UCCS, Mary Coussons-Read said what surprised her most about UCCS was the level of optimism and teamwork on campus and the conscious connection the college has with the community. Colorado Springs Business Journal, March 24
Three solar-powered picnic tables have been installed at UCCS for students to charge their cell phones, laptops, music devices, cameras, electronic readers and electronic tablets. The project started last October and was completed with the installation of all three tables this month. The Gazette, March 24
Landslides cause about $1 billion a year across the country. Whether landslides, flooding or fire, CU-Denver associate professor Brian Gerber, School of Public Affairs, says communities at risk for disaster need to take a long-term view at developing plans.  CBS4, March 27

 
Many people are worried about what Russia is going to do in the near future as troops set up near the Ukraine border.  "There are fears it might actually invade eastern parts of Moldova; it might actually try to take over parts of eastern Ukraine," said Christoph Stefes, associate professor of political science at CU Denver.  9News, March 24
Julee Herdt began teaching her Green Tech course 20 years ago—long before words such as "upcycled" and "reclaimed" appeared on tags in high-end boutiques.
"Back then, nobody knew what I was talking about," said Herdt, a professor of architecture at CU Denver. Today, design and architecture graduate students and undergrads flock to her class for education in the art of repurposing discarded materials into eco-friendly furniture. 5280, March 21
CU Denver therapist Jill Wilschke discusses her on-campus work with and her trained service dog, Lulu,  to assist student veterans. Wilschke is thought to be the first and only full-time counselor devoted exclusively to student veterans on a university campus anywhere in the U.S. KEZW, March 2

 
Galway girl Rian Kerrane came to Colorado in 2002 to teach sculpture at CU Denver, but her installations in mixed media and cast iron have an international reach, from the galleries of RedLine and Edge to others in her home country of Ireland. Westword, March 18
A new health care surcharge is "more a necessity than a political statement," CU Denver business professor Cliff Young said. Young says the surcharge is a simple way to offset health care costs, and thinks more restaurants will be using it in the future. CBS Denver, March 5
This school year, the CU School of Medicine added a clinical rotation specifically to treat refugees, helping students better prepare to meet their unique needs. Jamal Moloo, M.D., who is on the faculty at CU's School of Medicine and directs the Refugee Wellness Center in Aurora, started the program. Colorado Public Radio, March 21

 
When Paula Riggs, M.D., learned that only one in 10 teen drug addicts ever gets treatment, she knew she had to do something. Generally the only way a teenager ever gets help for a drug problem is if he or she ordered to after a run-in with the law, or if their parents have the money and time to commit to a private counseling program. Riggs, who directs the Division of Substance Dependence at CU's School of Medicine, believes that in order to treat the other 90 percent of teen drug abusers, clinicians have to meet them where they are: at school. Colorado Public Radio, March 19
Pain that persists after a joint replacement operation might be due to allergic reaction to components of the implant, researchers suggest. When a revision implant was chosen based on allergy testing, 14 of 15 patients said their condition was improved moderately or a lot compared with three of 20 patients whose allergy testing was not used to select the new implant, said Karin Pacheco, M.D., CU School of Medicine/National Jewish Health. MedPage Today, March 12
Doctors told Jennifer Kemp her cleft palate was beyond repair. As an adult, fixing it was out of the question. That all changed when she met Andrew Winkler, M.D., during a visit to the University of Colorado hospital. Told she would have to live with a cleft palate the rest of her life, Winkler told her otherwise. 9News, March 9
 
Robert Valuck, director of the Center for Pharmaceutical Outcomes Research at the CU Anschutz Medical Campus, told lawmakers that pain pills, first described to treat pain, are a "slippery slope" that often leads to higher doses and even more dangerous drugs such as heroin. Fox 31, March 6
 
People have been told that the more they exercise the more weight they will lose. But, new research has shown that the equation may not work for everyone.  Marc Cornier, M.D., has been studying the effects of exercise on weight loss at the CU School of Medicine. "It comes the end of January, mid-February, and you look at yourself and say, 'I haven't lost any weight, I'm very frustrated.' This happens over and over again," he said. CBS New York, March 3
March 2014
Shy kids need help with expressing themselves, not language
A new study shows that often a small child hesitates to speak not because of impaired ability but simple reticence.
"Our findings suggest that inhibited behaviors like shyness don't hamper language acquisition overall but instead relate specifically to how toddlers express themselves through words," said investigator Soo H. Rhee, associate professor of psychology at CU-Boulder. Medical Daily, Feb. 3
Understanding Russia's widespread gay sentiment requires a look back, said Tatiana Mikhailova, a senior instructor of Russian Studies at CU-Boulder. Russia's October Revolution of 1917 threw Russian society into upheaval, she said. Traditional gender roles fell to revolutionary ideology, and the family structure was seen as outdated, she said. Live Science, Feb. 11
Professor Tor Wager at CU-Boulder is a neuroscientist who studies what happens in the brain when people receive a placebo that they think is a painkiller.
"When we've given people a placebo treatment what we see is the release of endogenous opioids, which is the brain's own morphine. What that means is that the placebo effect is tapping into the same pain control circuitry as opiate drugs like morphine." BBC News, Feb. 16
The CU-Boulder-led MAVEN mission to Mars is on track to come in under its $671.2 million budget. The Mars Atmosphere and Volatile Evolution mission might become the first mission to the Red Planet to underspend, said principal investigator and CU researcher Bruce Jakosky. Daily Camera, Feb. 25
About 60 middle and high school students are working with Boulder's Cooperative Institute for Research in Environmental Sciences to produce short films on the local impacts of climate change.
"We wanted to really engage students in learning what science is and learning what climate change is," said Anne Gold, who's in the CIRES education and outreach group. Daily Camera, Feb. 15
The proposed merger between Comcast and Time Warner Cable might affect your monthly cable-TV and high-speed Internet bill.
"I don't know of any industry whereby having fewer players, the customers have been made better off," said Sanjai Bhagat, a provost professor of finance at CU-Boulder. The Denver Post, Feb. 14
The Roman romantics "were drunk. They were naked," says Noel Lenski, a historian at CU-Boulder. Young women would line up for the men to hit them, Lenski says. They believed this would make them fertile. National Public Radio, Feb. 13
Making light of disaster too close to the actual event can cause your joke to bomb. Thankfully, psychologist Peter McGraw, who directs the Humor Research Lab (HuRL) at CU-Boulder, has figured out the "comedic sweet spot" where too soon ends and tragedy becomes fair game for laughs. The Week, Feb. 4
A company started by Michael Larson, a UCCS mechanical and aerospace engineering professor, has licensed technology he developed for a medical device that uses a laser to fuse human tissue as an alternative to stitches or medical staples in nasal surgeries. The Gazette, Feb. 20
About 800 middle and high school students from the Colorado Springs area, south Denver, the Western Slope and other parts of southern Colorado competed in 42 science and engineering-related events in the annual Science Olympiad.
"The Science Olympiad is an opportunity to get middle and high school students excited about science and engineering, which we all believe that our nation needs more of to be competitive internationally," said Kathleen Fitzpatrick, programs manager for UCCS's Center for STEM Education. The Gazette, Feb. 23
Presidents Day offers us an opportunity to learn from the examples of great presidents who offer guidance for today's challenges. UCCS assistant professor of political science Joseph Postell makes the case for Calvin Coolidge as the greatest conservative president. Townhall Magazine, Feb. 17
A veteran of three startups and mentor to many entrepreneurs, Al Davis is staying in familiar territory with his latest venture – a startup company that targets other fledgling firms as customers. Davis also is a professor of business strategy and entrepreneurship at UCCS. The Gazette, Feb. 21
Joshua Dunn, UCCS associate professor of political science, says that a young, eager candidate with no "votes they can be hung by" is probably an ideal Democrat to run for the County Commission. But asked what he thinks it would take for a Democrat to win the seat, he laughs. "A miracle," he says. Colorado Springs Independent, Feb. 5
Customers are unlikely to alter their regular grocery-shopping patterns after the opening of Trader Joe's, said Cliff Young, a marketing professor and associate dean at the University of Colorado Denver business school. "The target markets are entirely different," Young said. "Trader Joe's has this mystique of exclusivity. It's sort of unique and Whole Food-ish." The Denver Post, Feb. 11
Chris Daniels is the front man and an assistant professor of music business at the University of Colorado Denver. He tells his students "You are only as good as your next project," and his group's next project is starting to get underway, 30 years after they first banned together." 9News, Feb. 26
Romantic Overgrowth, an interesting and unusual solo at Plus Gallery, showcases work done the past few years by Melissa Furness, who teaches at CU Denver. The show could be seen as a single installation, as Furness orchestrates the same elements throughout: paintings (both her own and found ones), panels of moss and clusters of rubber leaves. Westword, Feb. 27
Imagine sitting in a class where your professor records every conversation and lesson with his glasses. At the CU Denver School of Education and Human Development one professor is trying that with his students. Bud Talbot is interested in whether Google Glass is an effective tool in the classroom. 9News, Feb. 7
A medical marijuana dispensary in the Denver area doesn't have any more impact on its neighborhood than does a coffee shop or a drugstore, according to a study released by CU Denver. Not only that, but residents don't perceive a dispensary as an undesirable use of a storefront. Westword, Feb. 19
A CU study found teens only protect their skin from UV light after watching PSAs about how the sun affects appearance. The same teens, when shown a video about the negative health effects of the sun, did not alter their behaviors at all.
"We see this anecdotally in the clinic. The teens who come in, often it's because their parents are dragging them. A lot have undergone tanning or never wear sunscreen. You can tell that when we talk about the skin cancer risk, it doesn't faze them," dermatologist April W. Armstrong, M.D., said. Sault Star, Feb. 13
A study led by Laura Hurley, M.D., assistant professor of medicine at the CU School of Medicine found tens of thousands of adults die needlessly each year.
"Our study suggests that missed opportunities for adult vaccination are common because vaccination status is not being assessed at every (physician's) visit, which is admittedly an ambitious goal," she said. Med News Today, Feb. 5
Broadway theaters dimmed their marquee lights in memory of Philip Seymour Hoffman, who died of a drug overdose. Recovering addicts can suffer a relapse at any time, said Michael Dinneen. He used to be an addict himself and now works with addicts from all walks of life at University of Colorado Hospital. 9News, Feb. 3
There are large gaps in our knowledge about gender differences with regards to medication benefits and risks.
"It could be because pharmacokinetics, pharmacodynamics, and dosing needs are different in women," said Laura Borgelt, PharmD, associate professor at the CU Skaggs School of Pharmacy and Pharmaceutical Sciences. Medpage Today, Feb. 10
Therapy involved a two drug combination and blocks different melanoma growth pathways, according to oncologist Karl Lewis of the CU Cancer Center. Dave Brown is living proof the new therapy works. He is not cancer free, but he is enjoying each day to the fullest. CBS 4, Feb. 13
February 2014
University of Colorado Boulder
Thomas Cech named to national commission on forensics
CU-Boulder Nobel laureate Thomas Cech has added another distinction to his resume with his appointment to the first National Commission on Forensic Science. Cech, a CU Distinguished Professor who shared the 1989 Nobel Prize in chemistry, was one of seven chemists among the 33 commission members selected out of a pool of more than 300 applicants. Daily Camera, Jan. 15
Professors receive National Science Foundation award
CU-Boulder's Prashant Nagpal, left, assistant professor of chemical and biological engineering, and Franck Vernerey, right, assistant professor of civil, environmental and architectural engineering, each received the National Science Foundation Faculty Early Career Development award. Daily Camera, Jan. 13
Has the weirdest star in the universe been found?
CU-Boulder astronomer Emily Levesque has reported the discovery of another Thorne-Żytkow object candidate – a star where a red giant or supergiant contains a neutronstar at its core. It is considered the strongest candidate to date. Levesque announced her discovery at the 223rd American Astronomical Society meeting in Washington, D.C. Discovery News, Jan. 7
CU-Boulder names Mark D. Gross director of ATLAS Institute
Mark D. Gross, who taught at CU from 1990 to 1999 as a professor of computational design, returns to the CU-Boulder campus for the ATLAS director position from Carnegie Mellon University. ATLAS is a campuswide institute that integrates information and communication technologies in education, research, creative work and outreach. Daily Camera, Jan. 15
Individual study schedule can help students better retain lessons
A CU-Boulder study found that giving students a computer-based individualized review and study schedule can better help them retain lessons.
"Data collected from a population of learners can be leveraged to personalize review for individual students, yielding significant benefits over one-size-fits-all review," said CU-Boulder researcher Robert Lindsey. Headlines and Global News, Jan. 21
Still stuck in a climate argument
Some scientists say that unlike the Arctic, where sharp declines in the ice on sea surfaces have been linked to warming, sea ice in the Antarctic has actually increased. "We're constantly struggling against that statement, that Antarctic ice is increasing," said Sharon E. Stammerjohn, a scientist at the Institute of Arctic and Alpine Research at CU-Boulder. "It misses key changes that are happening. And there are really strong climate signals in those changes." The New York Times, Jan. 6
Switch to natural gas slashes power plant pollution
A study has found that natural gas plants emit a tiny fraction of the smog-causing gases and slightly more than half of the greenhouse gases emitted by their coal-burning counterparts,
"Since more and more of our electricity is coming from these cleaner power plants, emissions from the power sector are lower by 20, 30, even 40 percent for some gases since 1997," saidJoost de Gouw, lead author of the study and an atmospheric scientist with the National Oceanic and Atmospheric Administration's Cooperative Institute for Research in Environmental Sciences at CU-Boulder. Scientific American, Jan. 9
University of Colorado Colorado Springs
Ludlow Massacre remembered through Peak FreQuency 'Collage'
One hundred years ago this April, as many as 25 people, many children, were killed outside of Trinidad. They call it the Ludlow Massacre. The ensuing conflict between striking coal miners and company-controlled militia went on to take the lives of an estimated 200 people. To commemorate this dark era in our state's history, CU is employing academic and artistic resources to bring new light to a not-so-distant time.
"This is what I call a collage performance," said Glen Whitehead, assistant professor in the Department of Visual and Performing Arts and director of the music program at UCCS. "I like the challenge of bringing in disparate musical genres and artists to collaborate and create a product larger than itself." The Gazette, Jan. 28
Survey reveals cadets increasingly admit to breaking Air Force Academy honor code
The cadet honor code is at the heart of the controversy concerning covert cadet informants at the Air Force Academy. Fred Malmstrom, a 1964 graduate of the academy and a visiting scholar there for 13 years, and his co-author on several papers about the honor code, David Mullin, a UCCS professor, say informants are a consequence of the long-term deterioration of the honor code. The Gazette, Jan. 19
Flu cases increasing locally and statewide
Almost all cases of the flu in Colorado have been confirmed to be the H1N1 strain that is covered by this year's vaccine. Because of the ages of those being affected and because of how quickly sickness can spread in classrooms, UCCS medical staff have been trying to get the message out about how important it is for students to be vaccinated.  "Students tend to think that either they won't get it or they haven't had it yet so they haven't experienced how bad it can be," said Stephanie Hanenberg, executive director of health services at UCCS. "So once they get it, they tend to come in volume for the flu shot." KOAA, Jan. 9
Another pitch-night event is on the horizon in Colorado Springs
The El Pomar Institute for Innovation and Collaboration at UCCS is partnering with Peak Venture Group to sponsor a business plan competition 5:30-7 p.m. Feb. 24 at The Lodge on campus. The format is similar to the popular "Shark Tank" television series in which entrepreneurs pitch their plans to a panel of judges. The Gazette, Jan. 13
Here's how to make those downtown projects work
Referring to the proposed UCCS Sports Medicine Center, one of the key components of the City for Champions proposal, former CU Regent Jerry Rutledge is confident. "You don't have to worry about that. If I know Pam Shockley-Zalabak — and I do — she has already got that deal put together, and she's moving on to the next step," Rutledge said. Colorado Springs Business Journal, Jan. 2
Denver's top law enforcement officers disagree: Is crime up or down?
When divided by whether crime in Denver is up or down, Police Chief Robert White and District Attorney Mitch Morrissey have a nearly 18 percentage-point difference in opinion about the way crime is trending. Although there is some science to crime statistics, said Callie Rennison, an associate professor at CU Denver's School of Public Affairs. "Anyone who tells you, 'Here's my stat, it's a perfect one,' immediately don't trust them. No stat is perfect, but some are less perfect than others." The Denver Post, Jan. 22
Brussat editorial: CU Denver earns a rose in the roses and raspberries for 2013 designation
A goes rose to CU Denver's College of Architecture and Planning for establishing its Contemporary Traditional Architecture Initiative and hiring noted classicist Christine Franck to run it. It attests to the vigor with which modernism has stifled any regeneration of the traditional programs it expunged from architecture schools in the 1940s and beyond. Providence Journal, Jan. 28
PTSD is a 'cultural phenomena' in U.S., authors say
A newly released book written by two Colorado professors argues that more U.S. combat veterans are diagnosed with post-traumatic stress disorder in the U.S. than anywhere else because the condition has become a cultural phenomenon.
Jean Scandlyn, a CU Denver research associate professor of health and behavioral sciences and anthropology, and Sarah Hautzinger, a Colorado College associate professor of anthropology, teamed up to write "Beyond Post-Traumatic Stress: Homefront Struggles With the Wars on Terror." The Gazette, Jan. 19
Denver Housing Authority and Rocky Mountain Institute push for superefficient housing
Five university teams worked on a design for a "superefficient rowhouse" for Sustainability Park in the Curtis Park neighborhood as part of the Rocky Mountain Institute's Denver Superefficient Housing Challenge. Teams were tasked with designing rowhouses 50 percent to 60 percent more efficient than code within DHA's real-world budget constraints.  Community members gave the People's Choice Award to teams from CU Denver and the University of Utah. Confluence Denver, Jan. 22
Denver considered a top city for job seekers
The number-crunchers at the consumer website NerdWallet have considered various factors and determined Denver is a good place to be looking for a job this year. A great place, actually. One of the best.
"The University of Colorado Denver has a substantial career services department that even offers a Certificate of Employability to help students find employment in a competitive job market," the site states. Denver Business Journal, Jan. 9
University of Colorado Anschutz Medical Campus
CU School of Medicine's longtime dean Krugman departing
Richard Krugman, M.D., announced he will soon leave his position as dean of the CU School of Medicine, where he has served more two decades. Krugman, a pediatrician who came to prominence as head of the Kempe National Center for the Prevention and Treatment of Child Abuse and Neglect, will stay on at the CU Anschutz Medical Campus in Aurora until a successor is found. The Denver Post, Jan. 13
Extreme flu danger for pregnant Colorado women
This season pregnant women make up 22 percent of patients hospitalized with the flu, according to the Centers for Disease Control and Prevention.
"Pregnant women are particularly vulnerable to this flu, which is alarming because many Colorado women are choosing not to take the flu vaccine," said Jaime Arruda, an OB/GYN and an assistant professor in the CU School of Medicine. "This is not a good idea. The flu can cause severe illness among pregnant women, resulting in preterm labor, hospitalization and death." 9News, Jan. 22
Ailments related to synthetic marijuana likely to rise, experts say
Experts have warned that synthetic cannabinoids appeared to be growing more potent. Colorado-area emergency rooms noticed a sudden surge in admissions related to the drug from Aug. 24 to Sept. 19. Andrew Monte, an assistant professor in emergency medicine and medical toxicology at the CU School of Medicine, said 263 people visited area emergency rooms, mostly young men. Los Angeles Times, Jan. 21
Ancient grains take their place in the modern diet
The past few years, there has been a lot of interest in ancient grains — not rice, wheat or corn past its use-by date, but the seeds and grains that once were the staples of human diets. There's good reason for that.
"Fiber content is where kamut, farro, barley, millet and other ancient grains differ from brown and white rice," said Bonnie T. Jortberg, assistant professor of family medicine at the CU School of Medicine. The Denver Post, Jan. 15
What to eat before, after exercising
What you eat can affect how you feel and perform while exercising, making it vital to provide your body with the essential nutrients and energy to help you feel good and allow for optimal physical activity. Michelle Cardel, a nutrition scientist and registered dietitian at the CU Anschutz Health and Wellness Center, says it is vital to provide your body with the essential nutrients and energy to help you feel good and allow for optimal physical activity. 9News, Jan. 9
January 2014
University of Colorado Boulder
Out-of-synch body clocks and bedtime-resistant children
Putting a child to bed for the night only to see her reappear from the bedroom minutes later may be a common experience for countless parents around the world. But a study suggests that when this happens it may be a result of the child's bedtime being out of synch with his or her internal body clock.
About 25 percent of toddlers and preschoolers have problems settling down after going to bed, said Monique LeBourgeois, an assistant professor at CU-Boulder at the Center for Neuroscience. Nature World News, Dec. 16
The microbes in your gut may be making you fat or keeping you thin
In 2008, Rob Knight, professor of chemistry and biochemistry at the CU-Boulder, fell ill while vacationing in Peru. He took two rounds of antibiotics until the drugs finally knocked out the infection.
After he returned home, Knight resumed his normal diet and exercise activities and suddenly began dropping pounds that he had been trying to shed for years. He is convinced the antibiotics changed the composition of the microbes in his gut in a way that finally caused him to lose at least 70 pounds. Washington Post, Dec. 9
Colorado economic forecast predicts second strong year of job gains
Next year will mark the second-best year of job growth in the past decade, said Richard Wobbekind, an economist with CU-Boulder's Leeds School of Business, which produces the Colorado Business Economic Outlook forecast. The Denver Post, Dec. 9
In the spiny forest, lemurs call limestone caves home
Anthropologists have discovered a community of ring-tailed lemurs in Madagascar that have turned limestone caves into nightly sleeping chambers. It's the first known example of primates using the same caves on a consistent basis, scientists say.

"We didn't even know the caves were there," said Michelle Sauther, a professor of anthropology at CU-Boulder who has been studying ring-tailed lemurs for more than 20 years. Los Angeles Times, Dec. 4
GQ Fitness: Sweat it out for a healthy body, mind
Not merely a means to sweat out last night's Jameson, saunas and other hot rooms have actual benefits for your body and mind.

"In animal studies, warm temperature exposure—as you would get in a sauna—activates neurons that synthesize and release serotonin," a neurotransmitter important for emotional health, said Christopher Lowry, associate professor of integrative physiology at CU-Boulder. GQ Fitness, Dec. 4
20,000 species are near extinction: Is it time to rethink how we decide which to save?
With dozens of species going extinct every day, deciding which to save is a tricky question.
Ants, for instance, are essential environmental helpers, distributing seeds, aerating soils and eating other insects that are often human pests, said Marc Bekoff, an ethologist at CU-Boulder. "If we're going to save pandas rather than ants, we need a good reason, and being cute is not a good reason," he said.  National Geographic, Dec. 15
Leslie Irvine, a CU-Boulder sociology professor and author of "My Dog Always Eats First: Homeless People and Their Animals," said animals provide a unique relationship for homeless people, who are often ignored by society. Real Change News, Dec. 25
Electric-blue clouds appear over Antarctica
Data from NASA's AIM spacecraft show that noctilucent clouds are like a great "geophysical light bulb." They turn on every year in late spring, reaching almost full intensity over a period of no more than five to 10 days.
"The clouds appeared over the south pole earlier than usual this year," says AIM science team member Cora Randall of the Laboratory for Atmospheric and Space Physics at CU-Boulder. WTVR, Dec. 30
University of Colorado Colorado Springs
State commission approves Colorado Springs tourism incentives
The Colorado Economic Development Commission approved state sales-tax incentives under the Regional Tourism Act for four new tourism venues in Colorado Springs. The commission awarded an estimated $120.5 million. UCCS may receive $13 million of that to build a sports and wellness facility.  The Denver Post, Dec. 16
Let's single out the top power brokers
During her tenure as UCCS chancellor, Pamela Shockley-Zalabak has transformed the university. Once a commuter college housed in a long-derelict TB sanatorium, UCCS is now a first-rate regional university. In an era of declining state resources for higher education, Shockley-Zalabak has presided over an era of explosive growth. Colorado Springs Business Journal, Nov. 27
UCCS commencement a milestone for Paralympian
Bryce Boarman, 23, of Colorado Springs, a graduate of the UCCS College of Business Sports Management Program, joined an estimated 450 other prospective December graduates during a 2 p.m. ceremony on Friday at the Colorado Springs World Arena. The Gazette, Dec. 18
Neanderthals were efficient homemakers
Julien Riel-Salvatore, assistant professor of anthropology at CU Denver, and his colleagues found that Neanderthals divided the cave into three sites and used them to conduct different activities such as living quarters, task sites used for butchering animals and a long-term base camp. Nature World News, Dec. 4
School psychologists on rise, but so are behavioral problems
Franci Crepeau-Hobson, assistant professor at CU Denver's School of Education and Human Development, said there's a national shortage of school psychologists. That has been the case for Colorado for some years, especially for rural and inner-city schools, and the problems professionals are seeing are getting worse, she said.
"What I'm hearing from the graduates of our program is there are more kids with more severe mental health issues," she said. inewsnetwork, Dec. 2
1.34-million-year-old remains of strong, tree-climbing human ancestor
Researchers found a partial skeleton – including arm, hand, leg and foot fragments – dated to 1.34 million years old and belonging to Paranthropus boisei at the Olduvai Gorge World Heritage fossil site in Tanzania. Charles Musiba, associate professor of anthropology at CU Denver, is part of the international research team. EarthSky, Dec. 14
University of Colorado Anschutz Medical Campus
Professor Johan Van Hove discovers variant NKH
A team of researchers, including a CU School of Medicine professor, has discovered a new disease that experts say will resolve several baffling cases including the death of a Colorado girl. People from around the country and the world turn to Johan Van Hove for advice on a rare metabolic disease known as NKH, which can disrupt the body in devastating and even deadly ways. 7News, Dec. 13
Acid-suppressing drugs linked to vitamin B12 deficiency
People who use certain acid-suppressing drugs for two years or longer are at increased risk of vitamin B12 deficiency, which can lead to anemia, neurological problems or dementia. Robert J. Valuck, a professor of pharmacy at the CU Anschutz Medical Campus, was surprised that the association was strongest in adults younger than age 30. "It's not safe to assume vitamin B12 deficiency is only an issue in the elderly," he said. The New York Times, Dec. 10
Gold Helmet winners: Eric McCarty, the 1980s
As the head CU Buffs team physician and orthopedic surgeon at CU Anschutz Medical Campus, Eric McCarty has helped numerous athletes overcome injuries to produce highlight moments. He appeared headed toward football glory himself, having won The Denver Post Gold Helmet award in 1982, but it was his own setback at Boulder High that ignited his passion for what would become his life's work. The Denver Post, Dec. 9
Study: High school athletes have fewer concussions at higher elevations
A new study by the Colorado School of Public Health suggests that high school athletes playing at higher elevations — like those in Colorado — experience fewer concussions than similar athletes at lower elevations. Calling this study the first to link altitude to sports-related concussions, Dawn Comstock, associate professor in the Department of Epidemiology, said "It appears that when you are at altitude, there may be a little less free space in the skull." KDVR, Dec. 9
The depression symptom you might miss
Bouncing back is harder for depressed people because the mood disorder affects multiple biological systems, including sleep, energy, motivation and cognition, says Chris Schneck, medical director of the CU Depression Center. This means people suffering have more obstacles to cross, slowing their rebound. Men's Health, Dec. 15
Home visits during pregnancy and after give underprivileged children a boost
Underserved children get intellectual and behavioral benefits from home visits by nurses and other skilled caregivers, new research suggests. The study included more than 700 underserved women and their children in Denver. 
"It will be important to determine whether it is particularly successful in reducing disparities in health, achievement and economic productivity among children born to mothers who have limited psychological resources and who are living in severely disadvantaged neighborhoods," said study author David Olds, professor of pediatrics, psychiatry, public health and nursing​ at the CU Anschutz Medical Campus. Newsday, Dec. 3
More evidence heavy but healthy people still at risk
Researchers who reviewed past studies found that even heavy people who didn't have high blood pressure or diabetes, for instance, had more heart attacks and strokes than healthy normal-weight people. That runs contrary to the results of some recent shorter-term reports, which suggested people could be obese but heart-healthy.
"It made perfect sense to say there might be a group that have extra body fat but aren't necessarily at risk," James O. Hill, director of the Colorado Nutrition Obesity Research Center at the CU Anschutz Medical Campus, said. "I think what this study says is, they are. It's just the risk may be lower (than among obese people who also have other problems) and it might take a little longer to see it." Reuters, Dec. 2