Program Committee
David Anderson
David Anderson, PhD
Senior Faculty Associate to Information Technology
Director of the Faculty Resource Center
Chair of the Department of Chemistry and Biochemistry
---
David Anderson, PhD, Senior Faculty Associate to Information Technology, Director of the Faculty Resource Center, and Chair of the Department of Chemistry and Biochemistry, has over 30 years of experience developing and implementing technology in teaching and learning.
John (JJ) Cohen
John Cohen, MD
Department of Immunology
CU Anschutz Medical Campus
School of Medicine
john.cohen@ucdenver.edu
---
JJ Cohen was born in Montreal and attended McGill University, obtaining his BSc (Honors, Biochemistry), MSc (Endocrinology), PhD (Immunochemistry), and MD, CM degrees. He did a residency at the Royal Victoria Hospital, followed by postdoctoral fellowships with Henry Claman at the University of Colorado Medical School in Denver, and Avrion Mitchison at Mill Hill in London. He returned to Colorado as Assistant Professor, and is now Professor of Immunology and Medicine. The students at Colorado have given him the Excellence in Teaching Award every year since 1982 and he has 5 times been selected as Teacher of the Year. In addition to Dean's, Chancellor's, and President's teaching awards, he was in 1992 made a President's Teaching Scholar, the University's highest teaching recognition. He was the ARCS Foundation "Man of the Year" in 1990. In 2001 he was elected Fellow of the American Association for the Advancement of Science, and in 2002 he received the national Alpha Omega Alpha Glaser Award as outstanding teacher of medicine. CU gave him the Thomas Jefferson Award in 2009. He has served on many NIH study sections and has been a consultant to NASA, the Arthritis Foundation, the Milheim Foundation, and Alpha Omega Alpha, of which he is a faculty member. Dr. Cohen is in constant demand to teach and talk around the world, and has held many honorary lectureships. He is consulting editor of The McGraw-Hill Encyclopedia of Science & Technology. His research group was the first to show that cells have a genetic "suicide program by which they can be eliminated from the body, in a paper that has been cited 2000 times.
In 1989 he founded the Mini-Medical School for the general public, a concept now being developed in over 100 schools in America, Canada, and Europe. In 2007 he was awarded a doctorate honoris causa by the Universite de Sherbrooke for his work in public education, and a DSc from McGill in 2011. In 2003 Dr. Cohen started the Colorado Cafe Scientifique, where ordinary people meet in a Denver pub to talk science. In 2007 he and Helen Macfarlane launched the CU Art in Science | Science in Art competition and exhibition. He is currently interested in the Black Death, the Old Friends Hypothesis, and the neurobiology of teaching, and spoke at COLTT 2010 on Lecture 3.0: A Hack for Overclocked Wetware.
Janet Corral
Corey Edwards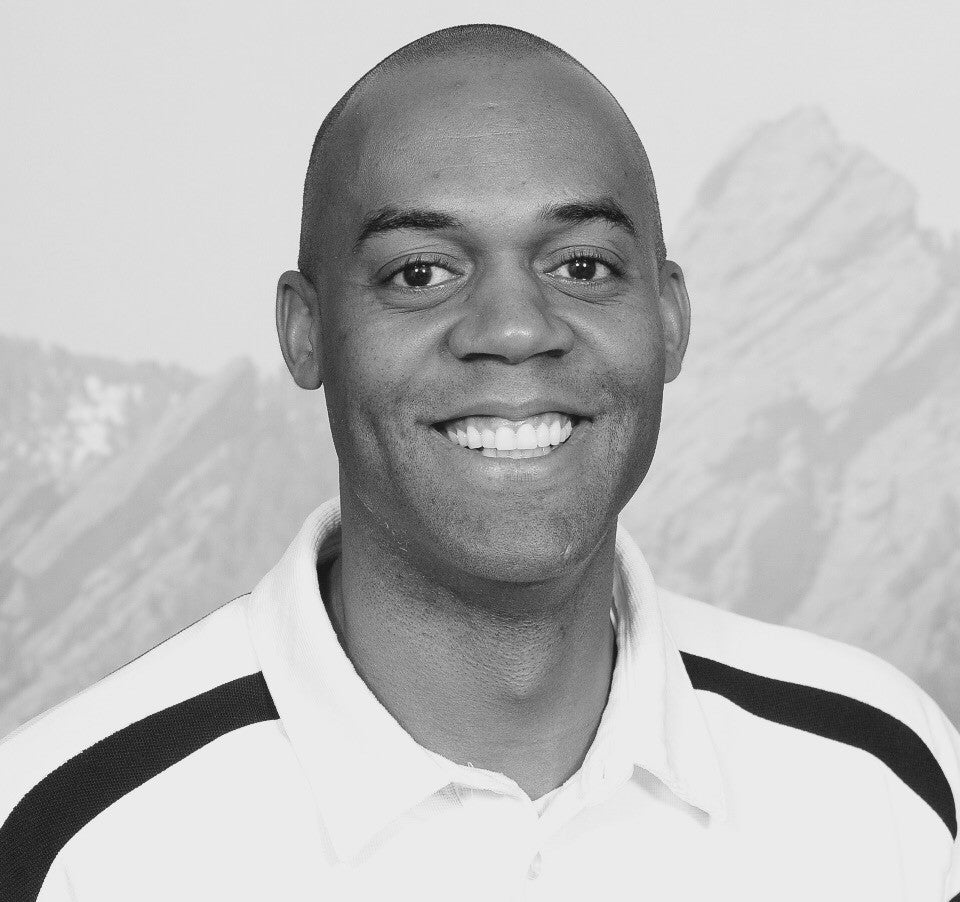 Corey Edwards
Assistant Director for Academics, Tutoring Director
University of Colorado Athletics
University of Colorado Boulder
---
Corey currently serves as the Assistant Director for Academics and the Tutoring Director for the University of Colorado Boulder Athletics department. His professional interests lie at the intersection of collegiate athletics, higher education and technology with a focus on designing learning experiences for NCAA student-athletes. Edwards is an alumni of the University of Northern Colorado where he studied Communication & Journalism and received a M.S. in Sport Administration.
Jaimie Henthorn

Jamie Henthorn
COLTT Conference Coordinator
Office of Academic Affairs
University of Colorado
---
Jaimie Henthorn works across CU campuses and other high education institutions in the state and nationally to innovate and facilitate the annual COLTT conference, a regional cornerstone for educational technology. She also plays a key role in state authorization compliance for all CU campuses and is involved in all other ODEE projects as Project Manager. Henthorn is also a lecturer in the College of Architecture and Planning at CU Denver. She received a BA from Northwestern University, an MFA from Edinburgh College of Art, and is completing a PhD in artistic practice as research at University of College London.
David Kendrick

David Kendrick
Director, Center for the Enhancement of Teaching & Learning
University of Northern Colorado
david.kendrick@unco.edu
---
David Kendrick is the Director for the Center for the Enhancement of Teaching & Learning at University of Northern Colorado.
Deborah Keyek-Franssen

Deborah Keyek-Franssen
COLTT Conference Director
Associate Vice President for Digital Education & Engagement
Office of Academic Affairs
University of Colorado
deblkf@cu.edu
---
As Associate Vice President of Digital Education & Engagement, Deborah works with colleagues across the system to establish national leadership for CU in the areas of teaching and learning with technology, online education, massive open online courses (MOOCs), access to higher education, and student success. As a resource to the CU campuses, and in collaborative support of their efforts, Deborah assists with the campuses' implementation of digital and online education solutions, including MOOCs and other teaching modalities and initiatives.
From 2007-2013, Deborah served as the director of academic technology on the CU Boulder campus, where she oversaw strategic planning for the use, implementation, and evaluation of educational technologies, and the evaluation of emerging technologies for potential use in teaching and learning. She serves as the director of the Colorado Learning and Teaching with Technology (COLTT) Conference, and is a co-director of the Colorado Coalition for Gender & IT, which undertakes research and develops programs to increase the number of girls, women, and underrepresented minorities in IT education and work.
Deborah is a graduate of Dartmouth College and completed her Ph.D. in German Literature at the University of Michigan, where she also earned a master's degree in Higher Education Administration from the Center for the Study of Higher and Postsecondary Education, and a graduate certificate in Women's Studies.
Jeff Loats

Jeff Loats
Jeff Loats, Ph.D.
Associate Professor
Metropolitan State University of Denver
Department of Physics
jloats1@msudenver.edu
---
Dr. Jeff Loats, Associate Professor of Physics at MSU Denver, is passionate about evidence-based teaching and learning. He has won multiple teaching awards and has presented about teaching and technology to a wide variety of audiences. Along with several presentations at past COLTT Conferences, he was the Keynote Speaker at the 2014 Teacher-Scholar Forum at MSU Denver and was a Featured Speaker at the Lilly West Conference on College and University Teaching in March 2012. Locally and nationwide, Jeff has helped faculty members from across the academy adopt evidence-based teaching techniques.
Chris Luchs
Chris Luchs
Career and Technical Education Division
Chair, Colorado Community Colleges Online
christopher.luchs@cccs.edu
---
Chris Luchs is the Associate Dean of the Career and Technical Education at Colorado Community College System (CCCS).
Helen MacFarlane
Helen Macfarlane
Medical Illustrator
CU Anschutz Medical Campus
School of Medicine
helen.macfarlane@ucdenver.edu
---
Helen MacFarlane is an Assistant Professor & Director of Educational Technology, University of Colorado School of Medicine.
Jacie Moriyama

Jacie Moriyama
Teaching and Learning Consultant with ASSETT
CU-Boulder
Jacie.Moriyama@colorado.edu
---
Jacie Moriyama is a Teaching and Learning Consultant for ASSETT at CU-Boulder. ASSETT stands for Arts & Science Support of Education Through Technology. Prior to joining ASSETT, Jacie worked for the Office of Information Technology at CU-Boulder for five years as an Academic Technology Consultant serving the Leeds School of Business. Jacie has extensive experience in providing pedagogical expertise to faculty who are interested in integrating instructional technologies into their curriculum. This experience extends from face-to-face, hybrid, online, and flipped models of course delivery. While the focus of her career has been in Instructional Design, Jacie¹s diverse background also includes managing an Educational Broadcast Television Studio, Faculty of Instructional Design, Lecturer, and Faculty Development Coordinator. While she¹s not at work, you can often find Jacie spending time with her family, cooking, traveling, or starting a new project that she found through Pinterest.
Kae Novak
Kae Novak
Online Student Success Coordinator
Front Range Community College
kae.novak@frontrange.edu
Kae Novak is an Instructional Designer, Student Engagement and Assessment for Online Learning at Front Range Community College. She earned her Master of Educational Technology at Boise State University. She is currently the Principal Investigator for Games Based Learning MOOC project, which is part of the Colorado Community College System (CCCS) Immersive and Games-Based Learning Challenged Program.
Cory Pavicich
Cory Pavicich
IT Professional
CU-Boulder
cpav@colorado.edu
---
Cory Pavicich has worked in educational technology as a classroom teacher, designer, and consultant, and holds an M. Ed. from Harvard University ('06) and a B.A. from the University of Colorado at Boulder ('04). As a technologist, Cory served as Director of Technology at a local private school, designed and taught computer-based summer camps for kids, and consulted on behalf of CUE (Computer Using Educators) and Google Inc. Additionally, Cory has worked as a Solar Energy installer, as a contributor to a book in the field of leadership studies, and once spent a summer mowing lawns to pay his CU tuition.
Cory joined Academic Technology in June of 2010. Within the Academic Technology group, Cory offers unique background as a K-12 educator and brings a passion for cloud technologies and collaboration. He is a Google Certified Teacher and one of only ~100 internationally certified Google Apps for Education Certified Trainers.
When he is not on campus, you are likely to find Cory with his wife and young daughter building geodesic domes for the Burning Man festival and trying to keep their 1976 VW Camper mechanically sound and roadworthy.
Normandy Roden
Normandy Roden
Director, Finance & Procurement
Business Services, Office of
University Controller
CU System
normandy.roden@cu.edu
---
Normandy Roden is the Director of Finance & Procurement Business Services (FPBS) within the Office of University Controller, University of Colorado. FPBS is charged with helping employees and affiliates understand their fiscal roles and fulfill their fiscal responsibilities through policy development, communication, system training, and FinPro Help Desk services.
Normandy has Bachelor's and Master's degrees from the University of Wisconsin-Madison. She has also completed a number of leadership, interpersonal communication, and train-the-trainer certificate programs. If you were to see Normandy in a bookstore (online or within walls), you would most likely find her in a section focusing on leadership, emerging technology, strategic thinking, or language/communication theory.
Normandy's previous work experience includes a private marketing firm in Boulder, professional development coordination for Educause, and Curricular Programs Manager for UW-Madison. Volunteerism includes many years as a licensed emergency medical technician, disc jockey and advocate-donor for children's services agencies.
Geoff Rubinstein

Geoffrey Rubinstein
Director of Independent Learning
CU-Boulder
geoffrey.rubinstein@colorado.edu
---
Geoff Rubinstein is the Director for Independent Learning at the University of Colorado Boulder.
Sam Spiegel

Sam Spiegel, PhD
Center for Innovative Teaching & Learning (CITL)
Colorado School of Mines
sspiegel@mines.edu
---
Dr. Spiegel is Director, Center for Innovative Teaching and Learning at the Colorado School of Mines. He served as Chair, Disciplinary Literacy in Science and as Associate Director, Engineering Education Research Center at the University of Pittsburgh; Director of Research & Development for a multimedia company; and as founding Director of the Center for Integrating Research & Learning (CIRL) at the National High Magnetic Field Laboratory. His current efforts focus on innovation of teaching resources and practices.
David Thomas

David Thomas
CU Online - Academic Technology Director
CU Denver
david.thomas@ucdenver.edu
---
After leaving a career in corporate training, technology and product development, David happily returned to the university. He found a home at CU Online, supporting faculty and helping build out the various training and support offerings CU Online provides to faculty. When not heading up the able academic technology services team, David works on his PhD in planning and design in the College of Architecture and Planning where he researches the question, "What makes a place fun?"
Greg Wells

Greg Wells
Instructional Designer
Colorado State University
gregory.wells@colostate.edu
---
Education:
BA History, BS Computer Science, MS Computer Information Systems, MS Organizational Management and Leadership
Technical Background:
Wells served in a capacity of roles at Hewlett-Packard from 1990-2009. Those roles included test engineer, vendor manager, project manager and program manager and managed software and hardware projects at the retail and enterprise level.
Teaching Background:
Affiliate Faculty at Regis University (Computer Information Systems), since 1996 Wells taught in both the classroom and online during those eighteen years and developed courses as an Affiliate Faculty.
Instructional Design:
From 2009-2014 Wells served as an Instructional Designer for Regis University assisting development teams in producing quality online courses for Regis. In September 2014, he moved to Colorado State University and I am currently serving as an Instructional Designer.