Once logged into your Cvent account, navigate to the top right corner and select 'Help & Support'.

This will take you to the 'Help & Training' portal where you can:
View your past cases (complete with questions, answers, and supporting resources)
Search existing step-by-step tutorials, articles, and videos
Contact Cvent support directly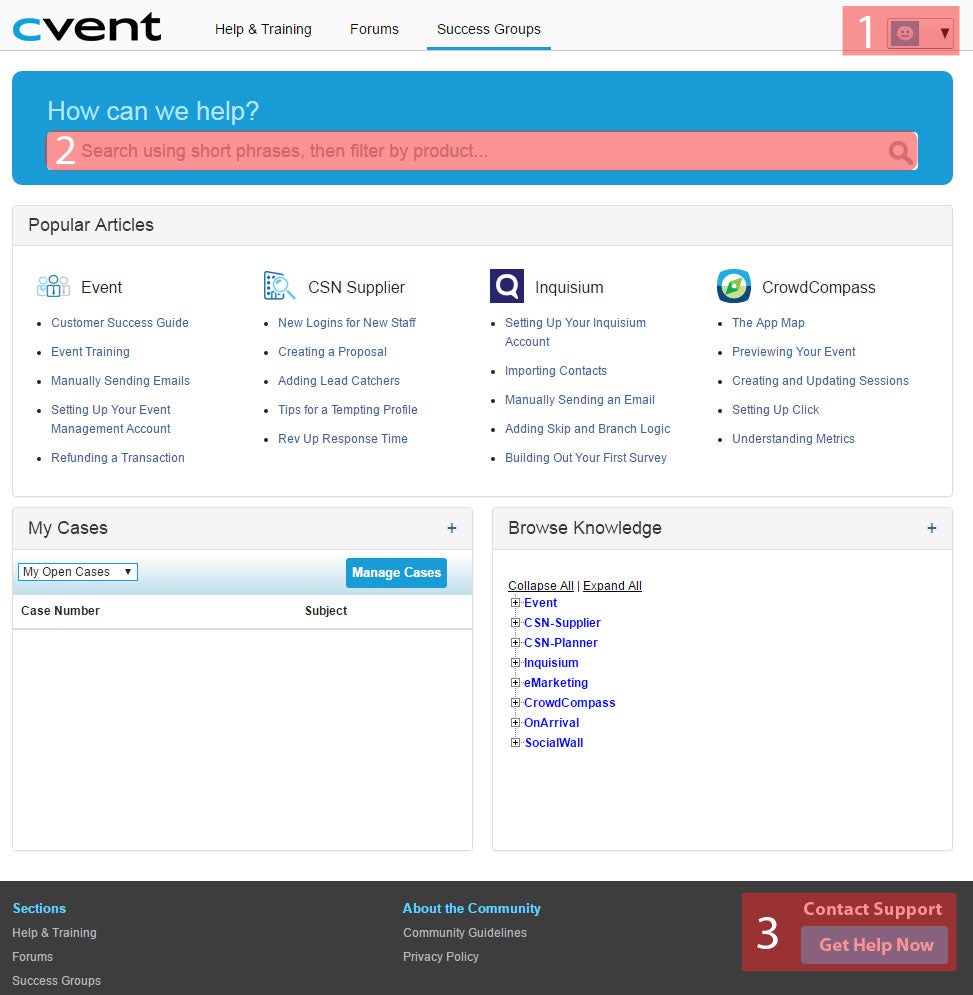 There are a couple of different ways to contact Cvent support. For immediate assistance, call or chat(instant message) with a Cvent consultant.
ACCOUNT CODE | UCCO003
Don't forget - you'll need CU's account code when contacting Cvent: UCCO003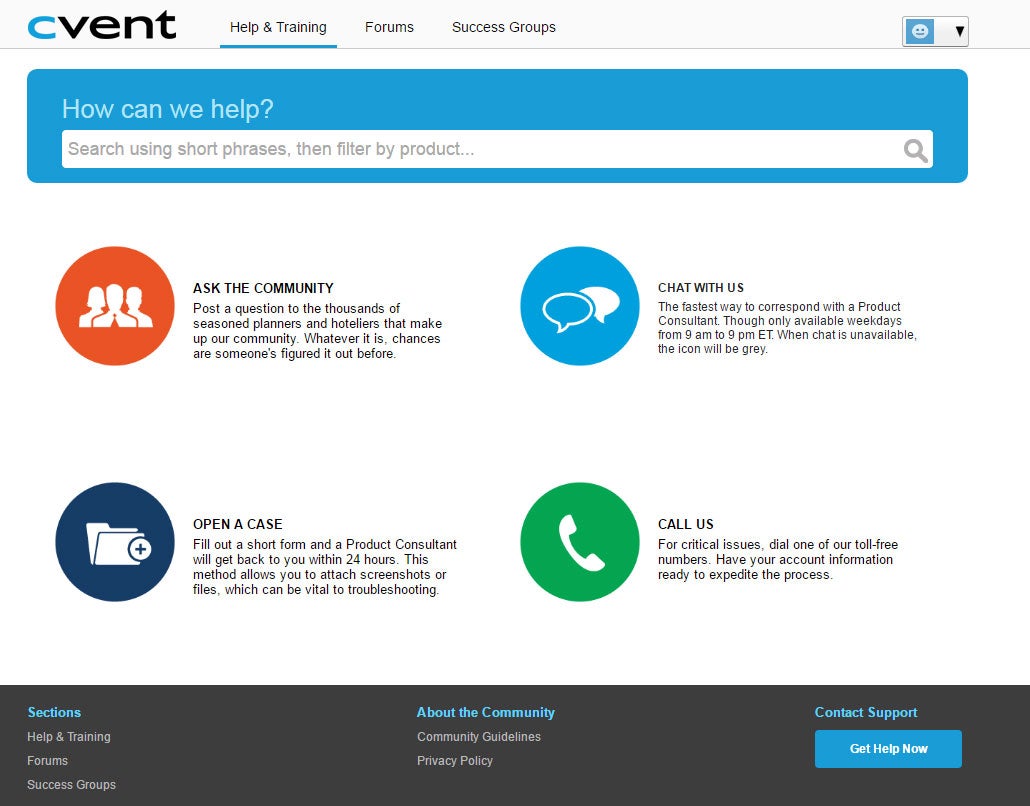 Display Title:
Cvent | Support and Resources
Send email when Published: