Testing your event registration and website [3] is crucial to the success of an event.
The full test option sends a URL to you or others to complete registration in it's entirety, including the registration confirmation email triggered upon registration.
Open your event. The Overview tab will open by default.
In the top-right corner, click the Perform Test button

Change the radio button so Method: Email test scenarios to other people

In the recipient's section, click the Add Recipients button
A pop-up will appear.
Check the box next to the individual(s) you want to send a test to

Change the Type dropdown to send a test to Portal & Test Users

Click the green OK button at the bottom
Send a Test to Anyone Did you know you can send a Cvent test to folks without getting them added as a test user? Send a test to yourself and the link included can be sent to others. Either copy/paste the link or forward the entire message.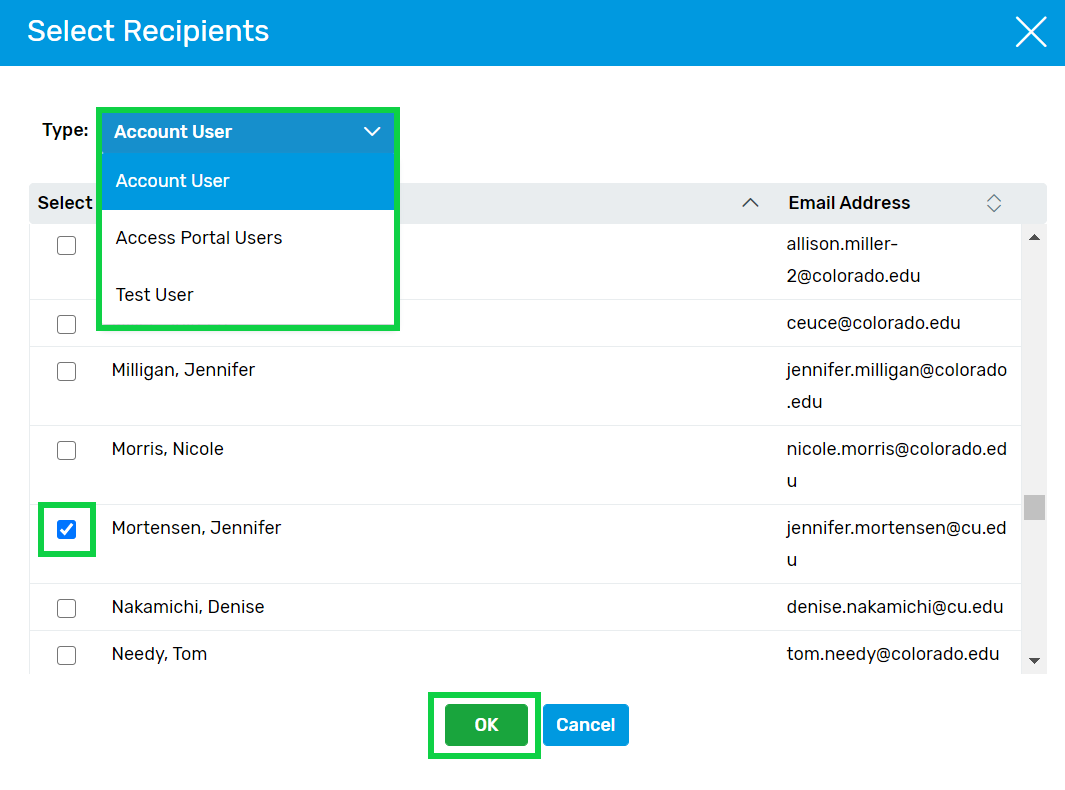 In the Scenarios section, click the Add Scenarios button

A pop-up will appear. Set the items so:

Area: Website
Test for invitees who arrive from: Weblink
Starting page: It depends

The starting page is typically a summary page of the website or the first page of registration

Description: If the testers need any instructions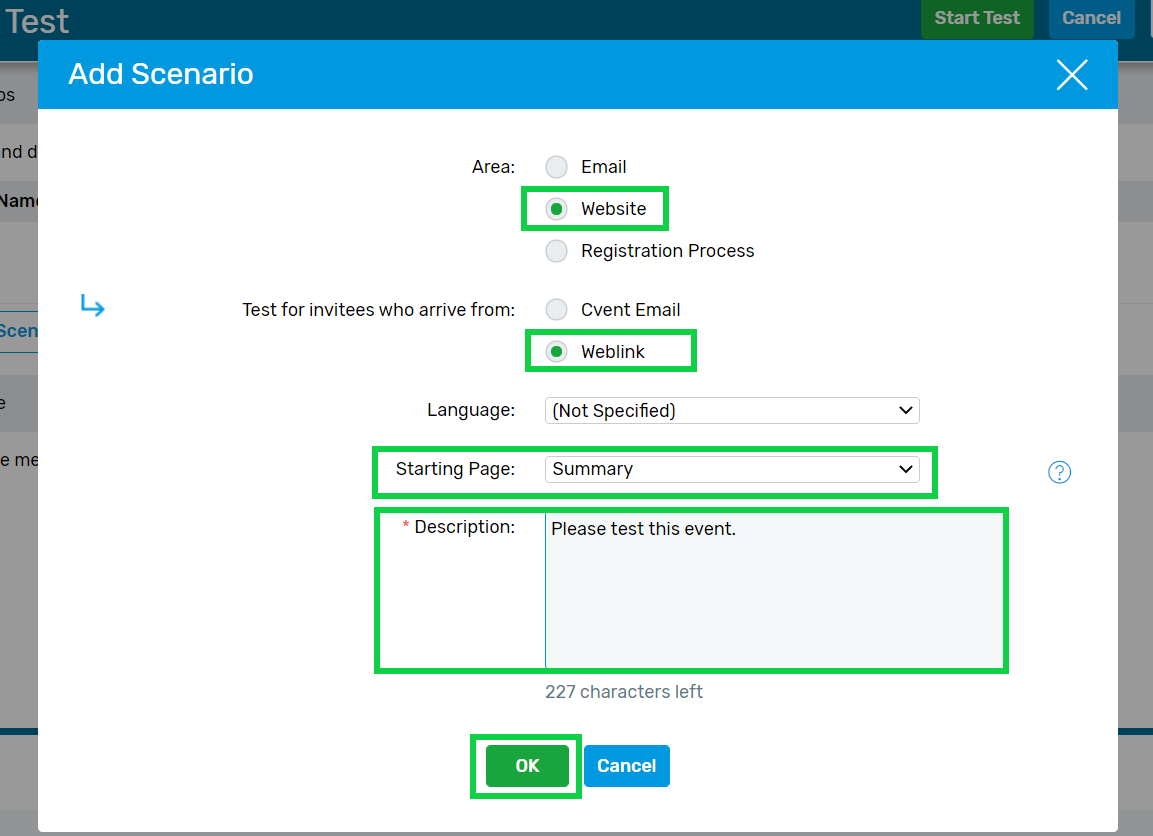 After completing the items above, your test should look similiar to what's below.
Click the green Start Test button in the top-right to initiate the test.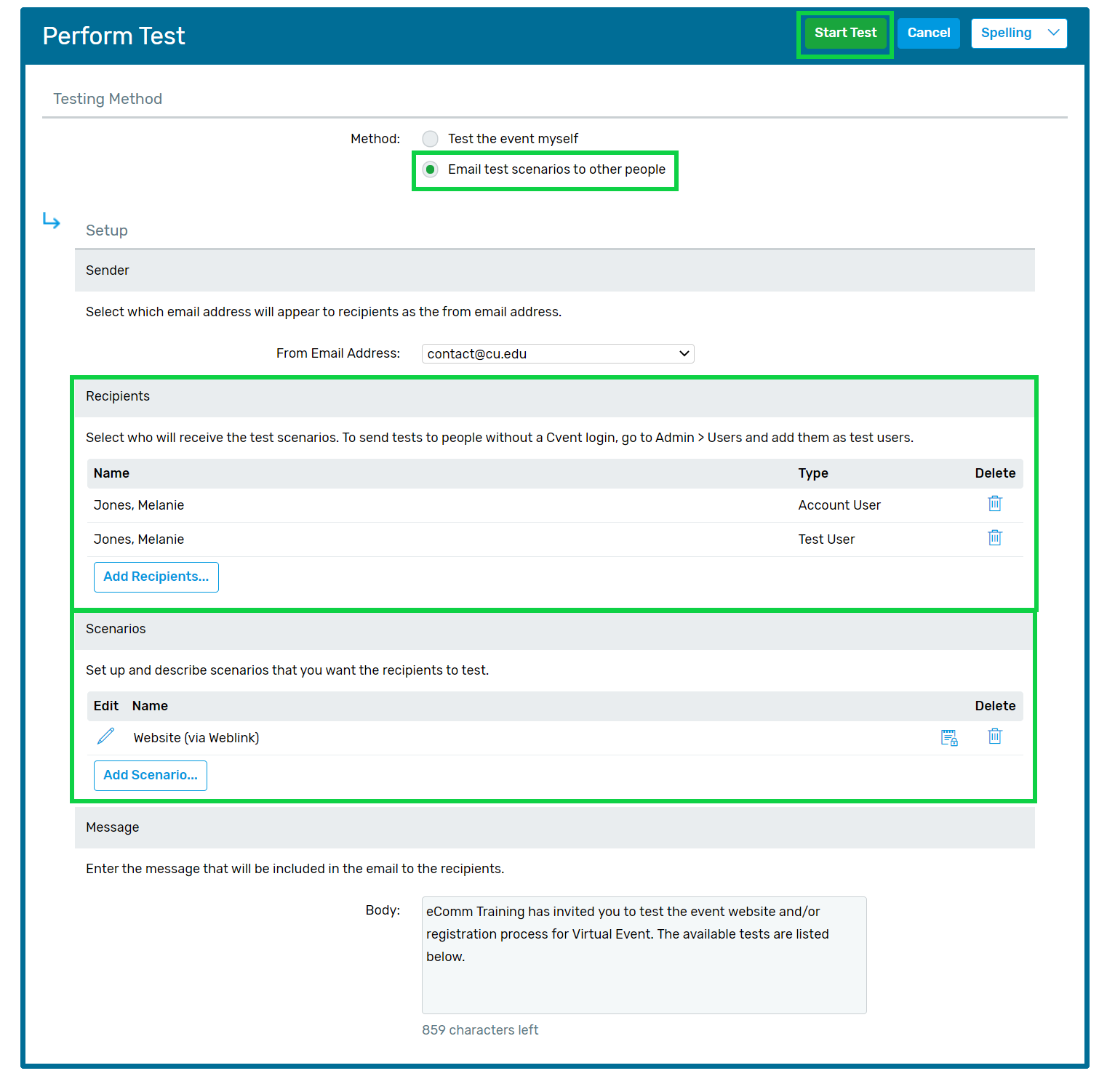 Testing via the preview option is great for repeated testing by the event creator.
Related Resources
Send email when Published: