Beginning Dec. 1, when you complete HCM Transfer transactions, you will notice streamlined navigation and a new look. Preview these changes to make sure you're ready.
Changes coming to Transfers
As a reminder, a Transfer occurs when an existing CU employee leaves their position and enters a new one within the university.
The following updates are coming to Transfer transactions:
A required Search Option field.
Changes to navigation. Instead of using the Template Based Transactions link, users will initiate a transfer using the Transaction Launch Page and selecting transfer from the Search Option drop-down menu.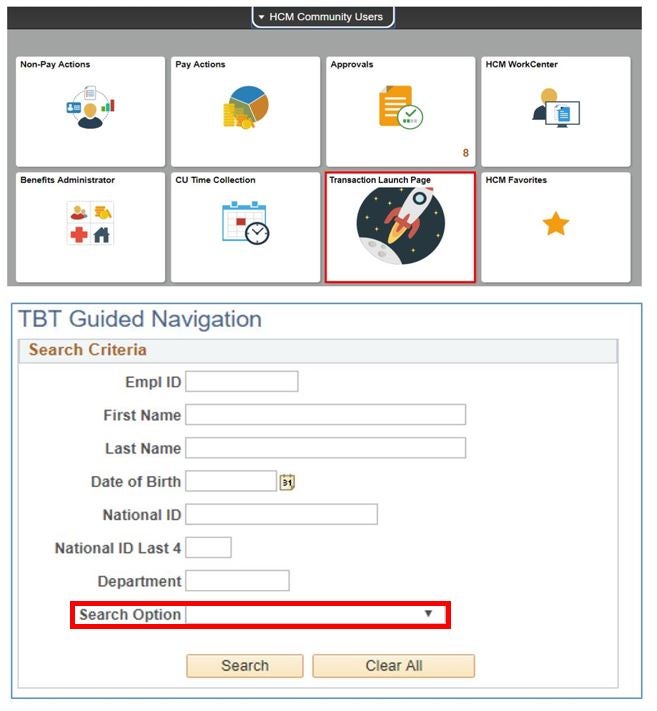 [3]
A new look. The Transfer Contract template now looks the same as the related Hire, Rehire and Additional Job templates.
Learn more with training
Prepare for upcoming changes with in-person training, recorded webinars and practice materials [4].
Display Title:
Streamlined navigation, new look coming to Transfer transactions
Send email when Published: