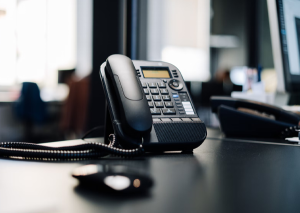 Telecommunications is a broad term used for identifying broad resources in communications and includes:
Telecommunication systems and services (campus-wide voice and data)
Internet Provider Services
Communications equipment, such as:

Cellular phones
Intercoms
Telephones
Transceivers
Departments should use the provided contracted suppliers listed below for their telecom needs. Departments are strongly recommended to contact the Purchasing Agent if the contracted suppliers do not meet your needs.
Guidelines & Best Practices:
$5,000 or less: Use a University issued Procurement Card.
Above $5,000: submit a Purchase Order Requisition through Marketplace
Only at the department's discretion can employees receive a university paid cell phone. Employees requesting a cell phone should coordinate with their department directly.
It is the responsibility of the department to issue, track, and return any and all employee cell phones. The department should reach out to the Cellular Phone/PDA Service Purchasing Agent and the respective supplier contact for their service provider with questions or concerns.
For additional guidance on wireless telephone service, refer to the Finance Procedural Statement Personal Technology and Telecommunications.
AT&T
Verizon
T-Mobile
Enterprise-Wide Agreement List: Other providers