Every day, in our roles as regents for the University of Colorado, we share ideas, questions, concerns and comments with our fellow board members. Decisions are never made by just one or two of us. We work together to address the issues facing our institution.
This collaborative process is critical to ensuring that the needs of all students, alumni, faculty and stakeholders are effectively met. Without conversation, compromise and even a bit of friendly debate, we would not be able to represent the voices of others. Without this discourse, we would not be a national and global leader in numerous academic fields, and we would not be attracting students from around the world to study at our four illustrious campuses. Without collaboration, we simply would not be strong enough to thrive.
We took this truth to heart in the development of this strategic vision. We knew when we began this process – nearly a year ago – that we would not be able to create a vision that would meet the needs of all parties involved if we did not take the time to gather input from many disparate sources. We knew that collaboration was the key, because we see it every day in our work on the board of regents. Divided, we fail. Together, we're strong.
This document includes the insight and wisdom of many individuals from many different groups and levels of seniority, representing all four University of Colorado campuses. For many months, we have held countless discussions and gone through numerous rounds of revisions to land on what you see in front of you today. One of our core university values is and has always been inclusivity. Only when we are capturing diverse voices from different backgrounds and experiences can we build a truly collaborative vision for our collective good.
The development of this strategic vision was a labor of love by hundreds of individuals deeply invested in the success and prosperity of our university. Each and every one of us is passionate about the University of Colorado, and you'll see and feel that passion reflected in our shared vision. In the document, you'll find five elements of excellence. As your board of regents, we're committed to upholding and pursuing these key elements on a daily basis, and we hope you'll join us in carrying these themes forward into the future.
We're very excited about the end result, and we feel confident that this vision will live on for years to come, guiding our footsteps toward a brighter tomorrow.
---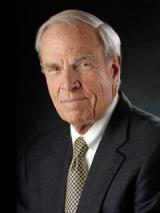 Vision statements tend to be long and lofty, carried along by high-minded aspirations and soaring rhetoric. My vision for the University of Colorado is simple – I want CU to be among the top universities in the world.
The university's Board of Regents shares this goal and together, we are working to achieve that aim. A simple vision statement is the best way to provide direction for a complex university with four unique campuses. It serves as a North Star that guides us in our service to our state and nation. The underpinnings of that vision are obviously many, and they manifest themselves in myriad ways on our campuses and in communities.
This strategic vision document takes steps to go beyond the simple aspiration to be among the best in the world, articulating who we are, what we do and why it matters. It identifies four strategic cornerstones that form the foundation of the university's work and provides a contextual framework for our activities.
Our rapidly changing world and society offer challenges that public universities such as ours are uniquely suited to address. In doing so, we will bring to bear all the excellence, commitment and collaboration necessary to meet our mission and achieve our vision.