Roger Grimes will be presenting "Fight the Phish" on Oct. 13 at 12:30 P.M. (Webinar Recording is Now Available)
Mr. Grimes is a Data-Driven Defense Evangelist for KnowBe4, Inc., 33-year computer security consultant, instructor, holder of dozens of computer certifications, and author of 13 books and over 1,100 magazine articles on computer security. He has spoken at many of the world's biggest computer security conferences, been in Newsweek™ magazine, appeared on television, been interviewed for NPR's All Things Considered™, the Wall Street Journal, and been a guest on dozens of radio shows and podcasts. He has worked at some of the world's largest computer security companies, including Foundstone, McAfee, and Microsoft. He has consulted for hundreds of companies, from the largest to the smallest, around the world. He specializes in host and network security, quantum security, identity management, anti-malware, hackers, honeypots, Public Key Infrastructure, cloud security, cryptography, policy, and technical writing. His certifications have included CPA, CISSP, CISA, CISM, CEH, MSCE: Security, Security+, and yada-yada others, and he has been an instructor for many of them. His writings and presentations are often known for their real-world, contrarian views. He was the weekly security columnist for InfoWorld and CSO magazines between 2005 - 2019.

Gretchen Bliss will be presenting "Careers in Cybersecurity" on Oct. 20 at 12:00 P.M. (Webinar Recording Now Available)
Ms. Bliss is the Director of Cybersecurity Programs at UCCS and has been involved in cybersecurity (and all it was called along the way) for over 25 years. At UCCS she is working to provide additional depth and breadth to the existing UCCS cybersecurity programs by expanding hands on experiences for students, bringing cybersecurity across the campus in academic programs and campus practices, increasing industry involvement, and meeting workforce demand. She has created research partnerships, brought all 4 CU Campuses together for cybersecurity collaboration, developed a campus-wide cybersecurity strategy involving 5 or 6 colleges in expanding UCCS cybersecurity Partnership, Outreach, Workforce Development, Education and Research (POWER), GenCyber camps for middle school students, and as chair of the Mountain West Cyber Consortium (MWCC) a group of collaborating colleges and universities with cybersecurity programs.

Most recently, she was at PPCC for 5 years and is leading the college Cybersecurity efforts through increasing the PPCC profile and footprint in cybersecurity. She has developed Monthly Cyber Capture the Flag events with partner Secure Set; obtained for PPCC, through a Department of Defense Grant, the Center of Academic Excellence for 2 year schools (CAE2Y) designation by NSA; brought to PPCC, a DHS Champion, highly engaged members of industry, academia and K-12 for Annual DHS National Cybersecurity Awareness Month (NCSAM) events for 2 years; developed a High School Summer Cybersecurity Internship Program "Cyber Prep" funded by the National Initiative for Cybersecurity Education (NICE) Regional Area Multistake Partnerships (RAMPS) Grant. Before coming to PPCC she worked for 25 years in the intelligence community, as the NORAD Deputy Senior Analyst and Chief of Plans, supporting the government's efforts in understanding the evolution of cyber since the early 1990s on cyber, information operations and warfare, and computer network defense/attack.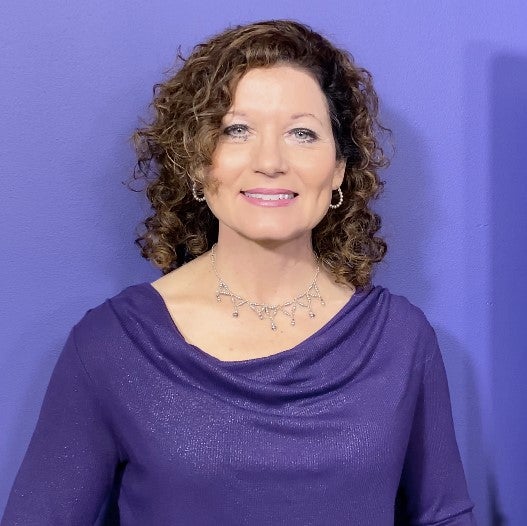 Kerry Tomlinson will be presenting "Working from Home Safety" on Oct. 27 at 12:00 P.M. (Webinar Recording Now Available)
Ms. Tomlinson is a cyber news reporter who works to help people stay smarter and safer online. She spent three decades as a TV news reporter, often going undercover to investigate crimes, winning multiple Emmys and other local, regional and national journalism awards. Now she travels the world looking for creative and compelling ways to show people what is happening in the digital world and how it impacts them. She has reported from Russia, the Philippines, Spain, Denmark, Turkey, Argentina, Colombia, and more. She has launched a number of new news programs, organizations, and investigative units during her career and has just launched a new cyber news site called Ampere News.