Maintenance Matters [3], the UIS blog for all upcoming CU maintenance outages, now has a tooltip glossary for systems definitions.
Don't know the difference between a TTO Portal and a R25 Interface Server Application? Now you can see the definition instantly. The new tooltip glossary allows readers to scroll or hover over a specific term and see the definition without clicking or leaving the page.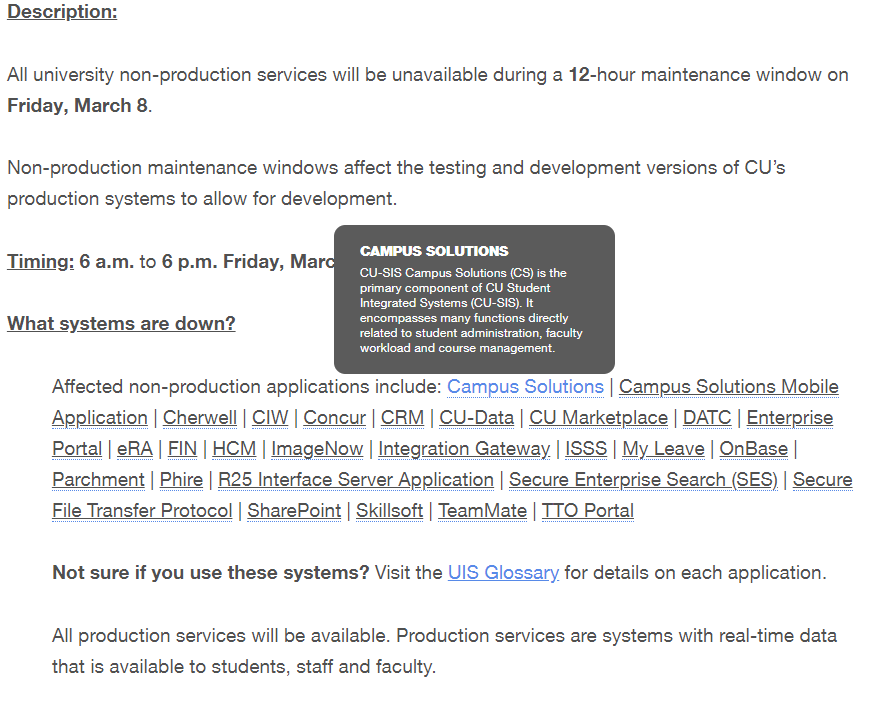 Visit Maintenance Matters to try it out [3].
The full glossary is still accessible and linked on every blog.
Display Title:
New tooltip glossary now live for maintenance terms
Send email when Published: