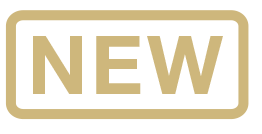 A new University of Colorado policy asks CU retirees who return to the university as staff members to closely monitor and manage the number of hours worked.
Effective Jan. 1, the "Hiring Working Retirees into Staff Positions" policy better enforces a long-standing rule that retirees who rejoin the university as staff may only work 110 days a calendar year. The policy also enforces the maximum work limit of 140 days a year for a group of 50 returned CU retirees—10 on each CU campus and the System Administration office—who are granted special approval for the increased work time.
Under the policy, retirees who return to CU as staff members may work for a 9-month or 12-month period, or for another agreed-upon project timespan.
The policy also clearly defines whether these employees are eligible for CU or retirement benefits, overtime and other accommodations based upon three criteria:
Whether they are university staff members (formerly exempt professionals) or classified staff members;
Whether they are paid by the amount of hours or days they work; and
Whether they work more or fewer than nine months in a 12-month period.
How will this change affect you?
While returning retirees are responsible for recording and tracking the hours they work, their managers should continue to monitor worked hours and work with the campus HR office to select the appropriate appointment type.
If you require employees to complete a timesheet other than My.Leave, make it easily accessible and clearly communicate deadlines.
Managers also should note that, with the exception of some classified staff, returning retirees in staff positions no longer may accrue sick or vacation leave.
The university has given these employees until June 30, 2014, to use any accrued sick leave. CU will pay these employees any remaining vacation balances.
Display Title:
Returning retirees: Watch the clock