When Elevate Wave Three debuts, users may look for CU Time in the new HCM Community User dashboard [3]. The good news: A CU Time tile will be added this dashboard in the coming weeks. In the meantime, you can find CU Time functionality via the Navigator.
Here are some tips to make accessing CU Time easy.
Tip 1: How to access CU Time
If you're in HCM, click NavBar > Navigator > CU Time.
(Click images to view in a modal window.)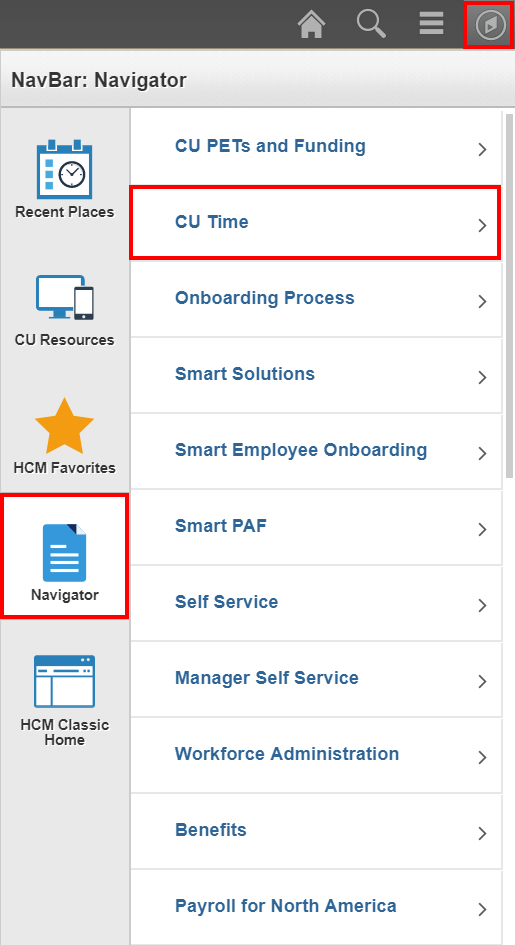 [4]
­­
Tip 2: Add commonly used items to your HCM Favorites
In this example, we'll add CU Timesheet to HCM Favorites. When you are in a page you'd like to add to your favorites. Click the hamburger menu, then select Add To Favorites.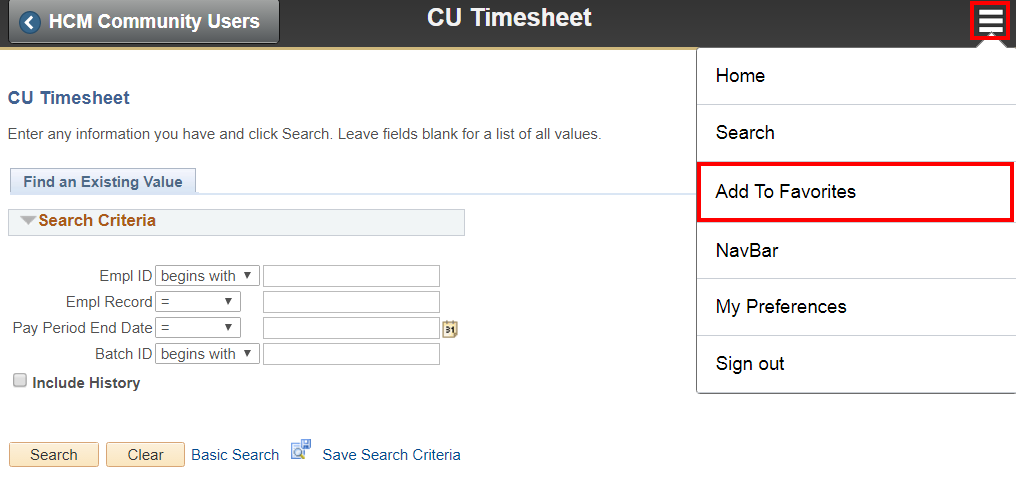 [5]
This will save the page to your HCM Favorites for easy access from the NavBar.

[6]
For more details on Wave Three changes, click here [7].
Display Title:
HCM Tips: How to find CU Time, add it to favorites
Send email when Published: