CU Time Collection is now a tile on the HCM Community Dashboard. This highly requested update will streamline navigation to payroll processes in CU Time. Learn about the location and function of the CU Time Collection tile below.
Navigate the new feature
The CU Time Collection tile can be found on the HCM Community Users Dashboard.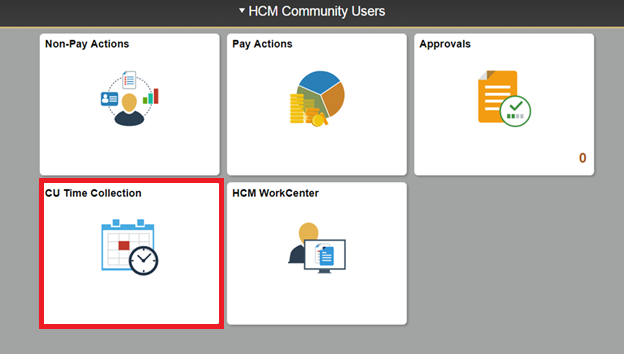 [3]
After selecting the tile, a new window will open a new Navigation Collection containing the CU Time links. These links mimic the structure that also exists under the classic menu.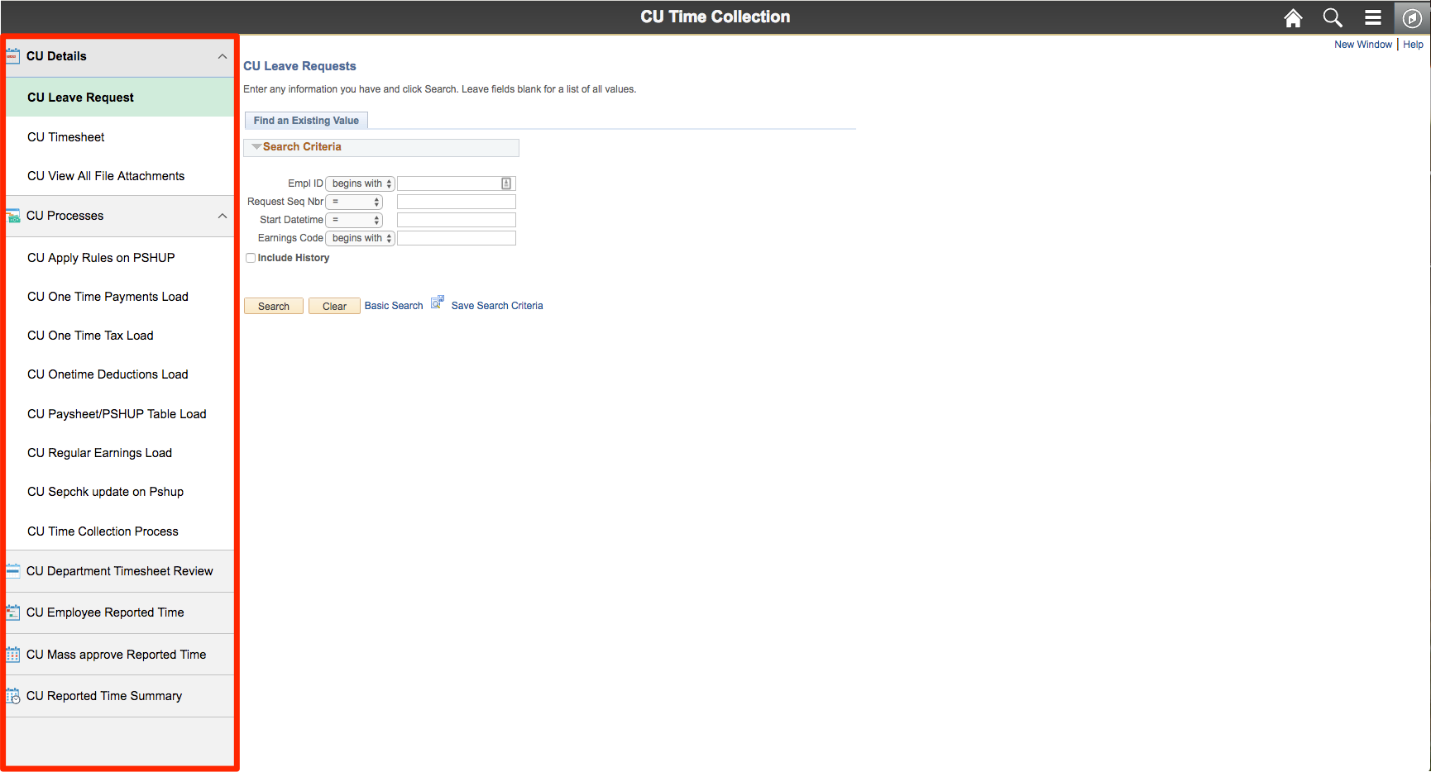 [4]
Items in the menu are based on the users' access level and are the same links shown when accessing the system through the NavBar or the Classic Menu.
No changes have been made to the functions within the CU Time links.
Additional Resources
Need help collecting and entering time in CU Time? Walk through the process of collecting and entering pay here [5]. Access additional guides and job aids below and in the HCM Document Library [6].
Display Title:
The CU Time Tile is now available
Send email when Published: