U.S. Senator Cory Gardner and Colorado Governor Hickenlooper helped kickoff CU-Boulder's Grand Challenge titled, "Our Space. Our Future." at the Denver Museum of Nature and Science. During the September 18 event, Gardner and Hickenlooper spoke of the importance that space-based science and technology plays in our lives and the role that CU-Boulder will play in driving future innovation.
"Our Space. Our Future." fuses CU Boulder's unique strengths in Earth, space, and social sciences with new technologies and partners, to effectively and rapidly address the pace and pattern of changes for our planet, resources, and environment.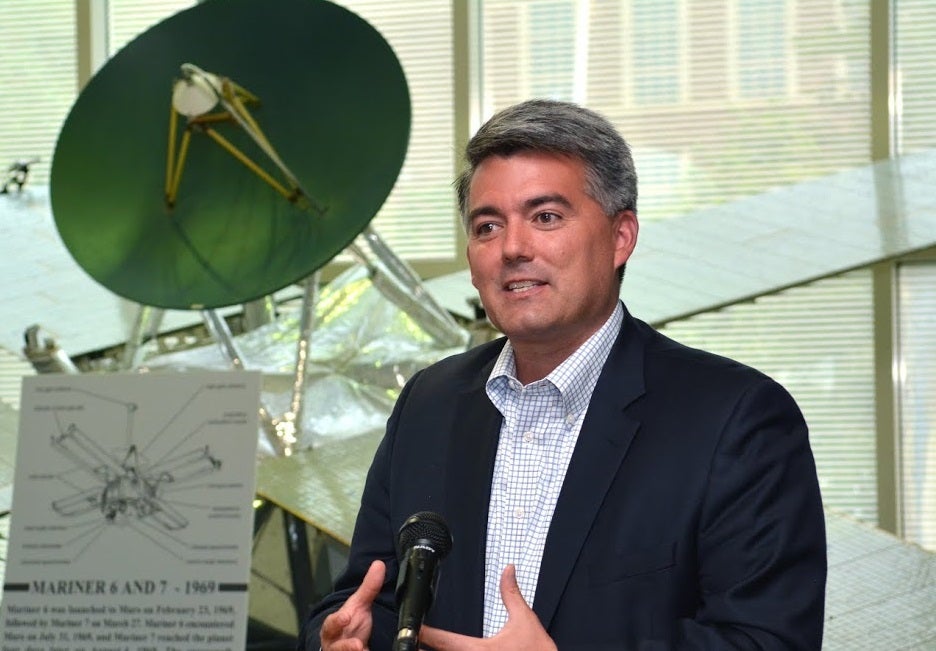 U.S. Senator Gardner at the "Our Space. Our Future." event.
Display Title:
U.S. Senator Gardner and Governor Hickenlooper Kickoff CU-Boulder's "Our Space, Our Future" Grand Challenge
Send email when Published: