In preparation for the January 24 reporting workshop for eComm Specialists, CU's eComm team assembled a spreadsheet of the primary audiences with whom our users communicate and identified the Salesforce objects that are associated with them. This information will be used to create report templates that will serve three purposes:
Ensure that eComm reporting is completed according to best practices
Ensure that eComm reporting is as accurate as possible based on the data available
Increase the speed at which eComm Specialists can build reports for CU's communicators
The audiences identified for inclusion are as follows:
Internal
Enrolled Students
Confirmed Students
Admitted Students
CSU-UNC Students
Faculty
Staff
Student Employees
Executive Leadership
Retired Faculty
Retired Staff
Non-degree seeking students (all, by campus) (+high school concurrent)
Regents
External
Alumni
Interests (i.e. CU Advocates)
Donors
Current Parents
Past Parents
Friends
The Salesforce objects that will be used to create reports are as follows:
Contact Object
Employment Object
Education & Enrollment Objects
Interest Object
IER Object
Campaign Object
Campaign Member Object
Affiliation Object
A screen shot of the template provided to the COE is below.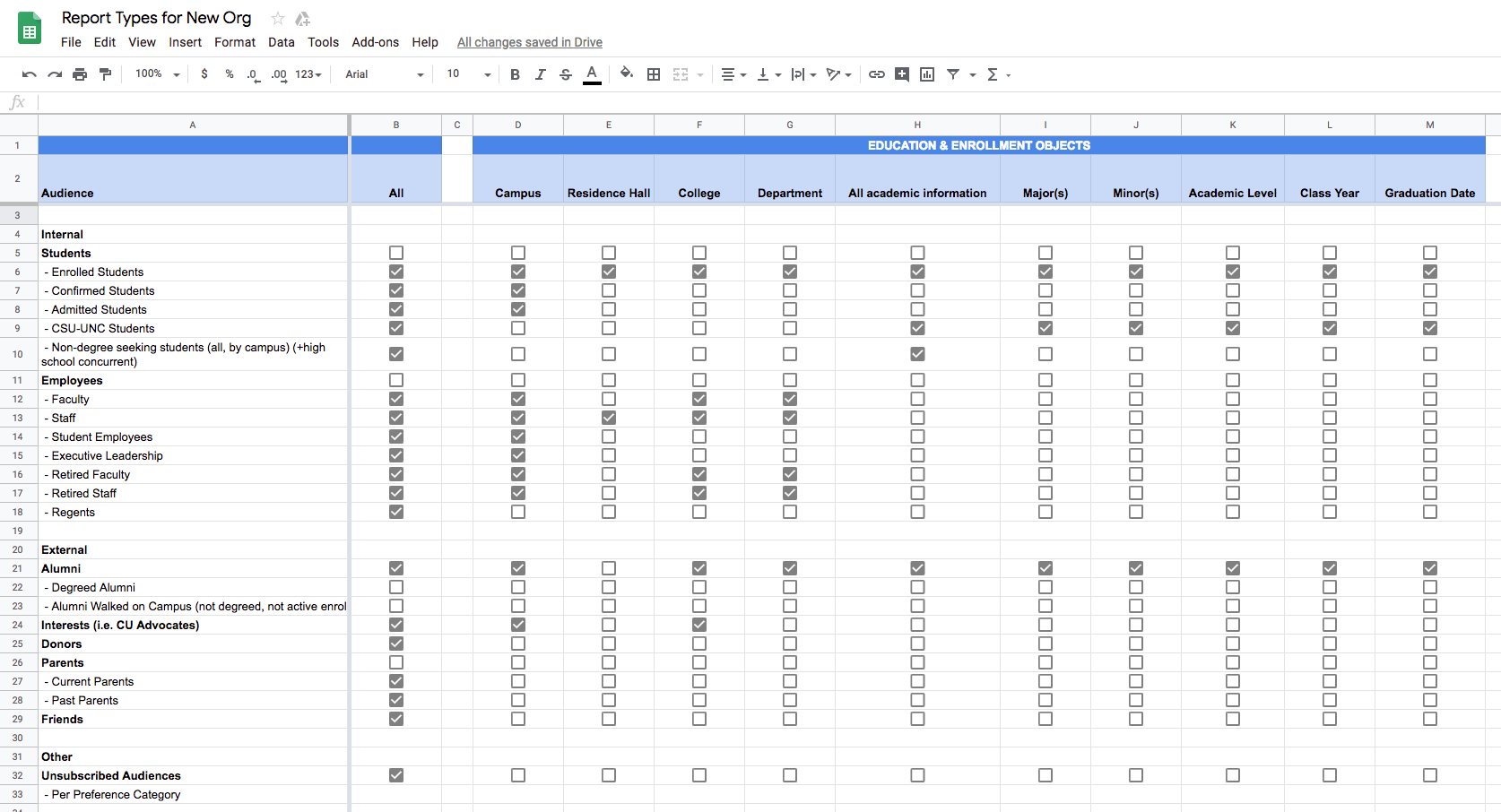 Display Title:
eComm Upgrade: Report Types Submitted
Send email when Published: