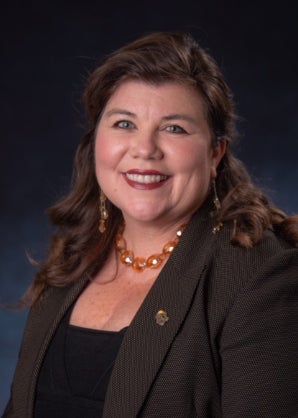 CONTACT INFORMATION
225 E. 16th Ave., STE 580
Campus Box 102 Denver
Denver, CO 80203
Phone: 303-831-6192
FAX: 303-831-9372
Tanya Mares Kelly-Bowry serves as vice president of government relations. CU President Bruce D. Benson chose her to lead the university's efforts to increase funding at the state and federal levels, and the CU Board of Regents confirmed her appointment on Oct. 7, 2008. Kelly-Bowry previously served as the associate vice president of state and federal relations for the CU system.
Kelly-Bowry has more than 20 years of advocacy experience, having lobbied on behalf of higher education, human services and health care issues in Colorado and Washington, D.C. She earned bachelor's degrees in international affairs and political science at CU-Boulder and a master's degree in nonprofit management from Regis University as a Colorado Trust Fellow. Kelly-Bowry also studied at Harvard University's John F. Kennedy School of Government as a member of the senior executives in state and local government.
Offices reporting to the vice president