Conference on World Affairs brings 'everything conceivable'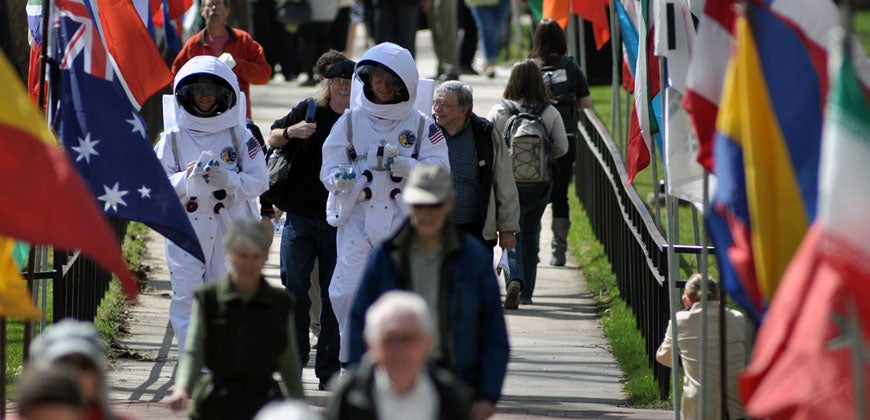 The conference was held April 7-11.
Although many of the panelists ordinarily command large speaking or performance fees, CWA participants attend at their own expense, finding reward in a fascinating and diverse group of people from around the globe.
All events are free and open to the public and attended by students, faculty, staff, alumni, townsfolk, journalists and visitors from around the nation.
Originally founded in 1948 as a forum on international affairs, the CWA expanded rapidly in its early years to encompass the arts, media, science, diplomacy, technology, environment, spirituality, politics, business, medicine, human rights, and so on. Roger Ebert, who participated in the CWA for four decades, always referred to the CWA as "the Conference on Everything Conceivable."