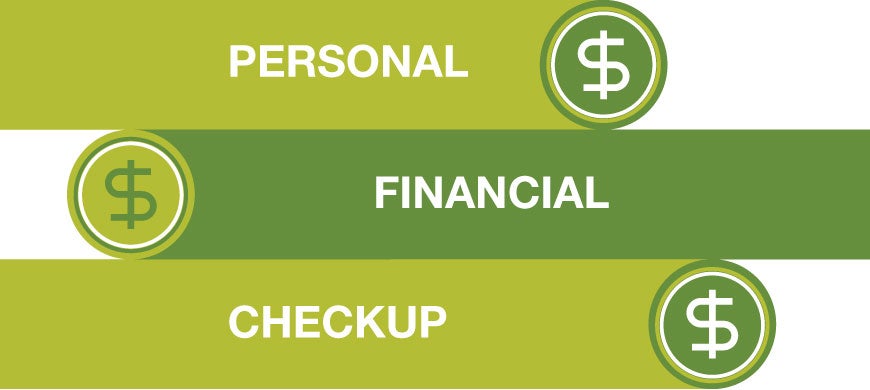 If so, it's time to take the Personal Financial Checkup!
This resource will walk you through a review of your standing in six key areas: paychecks, financial accounts, credit cards and loans, insurance, spending, and saving.
This checkup is designed to be completed a little bit at a time. Some of the items will take fewer than 10 minutes and others will take longer. To help track your progress, download and print the Personal Checkup Checklist. Use it as a handy reference so you know which section you are working on.
---
Disclaimer: No communication is intended to be, or shall be construed as, the rendering of any legal or professional advice whatsoever. Any such advice or direction is disclaimed. Further, any information contained in this communication (including any attachments) is not intended or written to be used, and cannot be used, for purposes of (i) avoiding penalties under the Internal Revenue Code, or (ii) promoting, marketing or recommending to another party any transaction or tax-related matter addressed herein.