The information provided in this section refers to high-deductible health insurance plans in general and is designed for all audiences. For information on the specifics of the CU high-deductible plan for benefits-eligible employees, follow the link at the bottom of this page.
How do they work?
High-deductible health plans work just like traditional insurance plans; the yearly deductible is just much higher.
Each month, you'll pay a premium for your insurance coverage. In addition to your premium, you'll be responsible for the costs of covered services, broken down below:
Initially, you'll pay for everything yourself until your deductible is met
Once your deductible is met, then you are responsible for coinsurance
Once your out-of-pocket maximum is met, then you are not responsible for any additional payments on covered services
Out-of-Pocket Expenses
Even though you initially pay out of pocket for all services, the rate you pay has been negotiated by the insurance provider. This amount is typically lower than what you'd pay if you had no insurance.
High-deductible plans often cover one preventive care visit each year at no cost to the individual. This means you typically don't pay for your annual checkup, even though you haven't met the deductible yet.
Deductible
A deductible is the portion of expenses that you have to pay before an insurance company will pay for your expenses.
Just how high is a high deductible? For 2015, in-network deductibles for this type of plan are at least $1,300 for an individual and at least $2,600 for a family.
The IRS sets these minimum deductibles. Many plans have deductibles that are higher than the IRS minimum.
Pay coinsurance
Coinsurance refers to the percent of expenses that you have to pay on each claim.
Example: Suppose your coinsurance rate is 15% and you go to the doctor for a $200 office visit
You will pay $200 x 0.15 = $30 for the visit.Your insurance will pay $170.
Out-of-pocket maximum
The Out-of-Pocket Maximum (OPM) is the maximum amount of money you will need to pay for covered medical services during the plan year. Premiums often do not count toward the OPM.
For high deductible plans, the in-network 2016 IRS out-of-pocket maximums are $6,550 for individuals and $13,100 for families.
While plans cannot exceed the IRS out-of-pocket maximum, some will offer a lower OPM.
If your insurance utilizes a network of providers, there may be a separate OPM for in-network and out-of-network care.
Just like all insurance plans, high-deductible plans don't cover every type of medical service. Once the out-of-pocket max has been met, full coverage applies to covered services, as listed in the plan coverage document.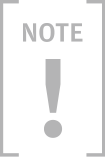 You are allowed to open a special savings account to pay for your qualifying high deductible plan's out-of-pocket expenses. It's called a health savings account, and you can contribute to it using pretax dollars.
Some employers will allow you to contribute to an HSA directly from your paycheck, before income taxes are withheld. Otherwise, you'll contribute to an HSA on your own throughout the year and then deduct those contributions when filing your annual income taxes.
Is a high-deductible plan right for me?
A high-deductible health plan might be a good fit for you if:
you are generally healthy with few visits to the doctor each year.
you are a disciplined saver who can set aside the money to pay for the deductible and out-of-pocket maximum.
you are detail-oriented and can stay on top of paying for your medical bills as they arrive.
your primary reason for having health insurance is to cover you in "catastrophic" circumstances.
Disclaimer: No communication is intended to be, or shall be construed as, the rendering of any legal or professional advice whatsoever. Any such advice or direction is disclaimed. Further, any information contained in this communication (including any attachments) is not intended or written to be used, and cannot be used, for purposes of (i) avoiding penalties under the Internal Revenue Code, or (ii) promoting, marketing or recommending to another party any transaction or tax-related matter addressed herein.