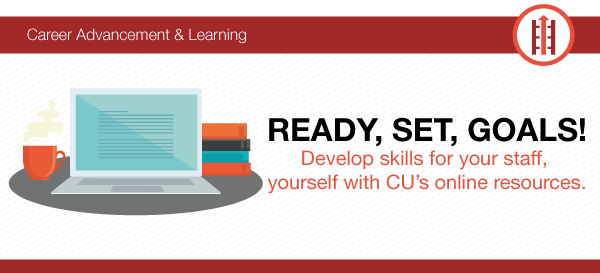 Growth and learning are essential for creating a well-rounded team. We're here to help you grow as a professional, a supervisor and a leader with useful resources to guide these intentions. On this page, you'll find highlighted courses, videos and books just for CU supervisors.
Learning Paths
Both Skillsoft and Lynda.com offer grouped courses to help develop management skills.
Skillsoft
Skillsoft offers a folder full of management resources. To access the folder:
Log in to the employee portal.
Access Skillsoft.
Click Library.
Select Management under Skillsoft in the middle column.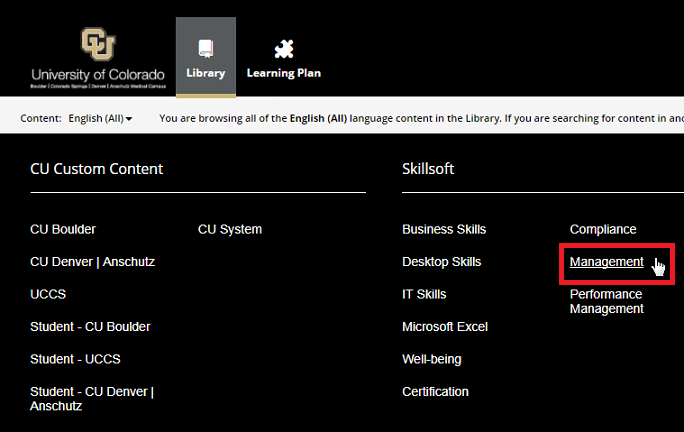 Lynda.com
Lynda.com offers a Become a Manager Learning Path. To access this learning path:
Log in to employee portal.
Access Lynda.com.
Search Become a Manager. The first result will be the learning path.
The learning path page will look like this: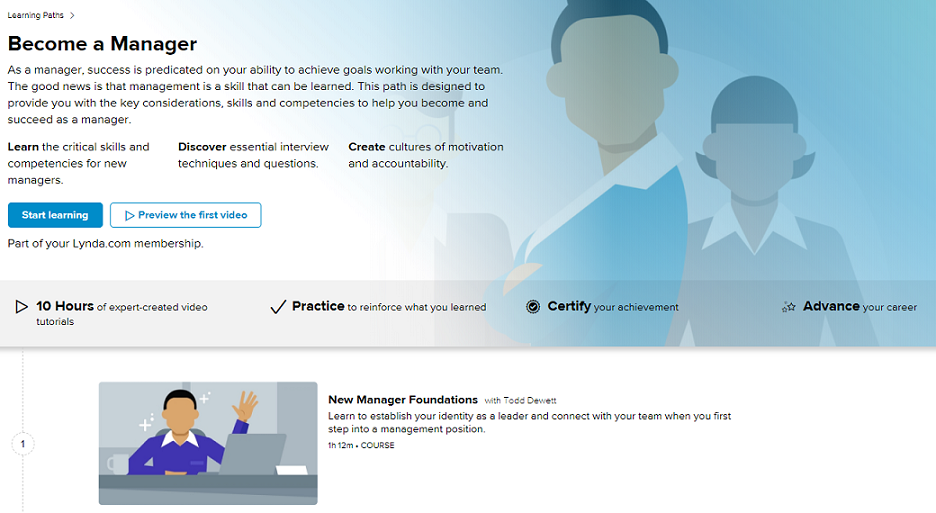 Featured courses for supervisors
Meeting Management
Meeting Management - Use Skillsoft and Lynda.com to find material for your next staff meeting or training.
Access these resources
Lynda.com holds nearly 5,000 instructional videos and counting, taught by talented instructors and recognized industry experts. Made with different learning styles in mind, Lynda.com offers segmented courses, so you can develop at your own pace. The best part? As a CU employee, Lynda.com is free to use.
How to access Lynda.com
Open the dropdown menu at the top of the screen and select Training.
Select the Lynda.com tile. (Lynda.com will open in a new window.)
Additional Resources:
Professional learning isn't limited to the workplace. With more than 4,000 courses and 25,000 books available on mobile devices and computers, employees can prepare for certification tests and pick up new skills any time and anywhere.
Contact system.training@cu.edu if you have accessibility considerations.
Additional resources for Skillsoft can be found here.
Here is how to access Skillsoft for additional resources:
Log on to your CU campus portal.
Select the Skillsoft tile on the homepage. (Skillsoft will open in a separate window.)