The information provided in this section refers to disability insurance in general and is designed for all audiences. For specific information on CU disability insurance for benefits-eligible employees, follow the link at the bottom of this page.
How it works
Disability insurance provides income in the event that you are unable to perform the duties of your job due to things like physical illness or disease, injury, mental disorder or pregnancy.
---
---
You pay monthly premiums for disability insurance. If you are prevented from performing the duties of your job (for a qualifying reason), then you'll receive a portion of your pre-disability income.
Typically policies will replace between 40 percent and 60 percent of your income, up to a specified maximum per week. That is, disability insurance does not replace your entire income; rather, it provides you with some income while you are prevented from doing your job.
Musculoskeletal issues (e.g., bodily injury, back pain) and pregnancy are the most common reasons that people are prevented from performing their jobs.
You typically need to be under the care of a physician to qualify for a disability insurance payout.
If your injury happens on the job or is work-related, then disability insurance will not cover it. That is the domain of worker's compensation insurance. Also, if you are prevented from doing your job due to intentional self-injury or due to criminal conduct, disability insurance will not cover you.
How long does it last?
There are two types of disability insurance: short-term disability and long-term disability.
Short-term disability policies typically offer benefit payments for between 10 weeks and 26 weeks.
Long-term disability policies vary widely in how long they pay benefits.
What else do I need to know?
There may be a waiting period before your employer will make the plan available to you (i.e., work at the company for a certain length of time).
Once you are covered, there may be a waiting period before you are eligible to make a claim and receive benefits.
There may be a waiting period between the time you become disabled and the time the benefit starts paying (sometimes called an elimination period or deductible period).
You may be required to use all of your paid sick days before the benefit payments start.
How does Social Security Disability fit in?
You've probably heard of people who receive disability payments from Social Security. You should know that Social Security uses a stricter definition of disability: it only applies to total disability. That is, it doesn't pay for short-term disabilities. In addition, it requires that you can no longer perform your occupation, that you can't adjust to doing work in any other occupation, and your disability has lasted one year (or is projected to last that long), or is estimated to result in death.
Bottom line: Disability payments from Social Security will not fulfill your needs for temporary income protection.
---
Click the box below: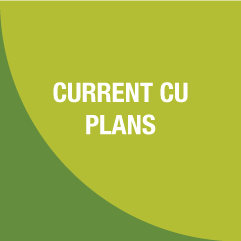 ---
Disclaimer: No communication is intended to be, or shall be construed as, the rendering of any legal or professional advice whatsoever. Any such advice or direction is disclaimed. Further, any information contained in this communication (including any attachments) is not intended or written to be used, and cannot be used, for purposes of (i) avoiding penalties under the Internal Revenue Code, or (ii) promoting, marketing or recommending to another party any transaction or tax-related matter addressed herein.