Technology Resources
The Office of Digital Education partners with faculty to design and deliver online learning experiences across CU using a wide range of technologies and resources. Our team of Instructional Designers and consultants can coach you on implementing these technologies and resources in your online courses through sound pedagogy and a focus on the learning experience of our students. Learn about the technologies and resources available to you as an online teacher below.
Whether you teach online or face-to-face, our team can coach you on implementing technology in your classroom. Learn more about the technologies and resources we have available below.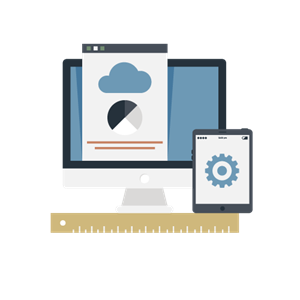 ---
Course Template
All instructors are invited to use this template as a starting point when developing an online course. This template was created by the Instructional Design and Program Development team in the Office of Digital Education at CU.
---

Canvas
Canvas is the learning management system (LMS) used by the CU for online, hybrid, and face-to-face courses. There are a number of resources available from Canvas directly to support faculty AND students. The Canvas guides provide you step-by-step directions for doing just about anything in Canvas. Share the student guide with students to help them navigate the platform.
Need Canvas Help?
The university has 24/7 Canvas support for both faculty and students. Canvas Support can assist you with all your Canvas-related questions and problems that you may encounter.
Canvas Support
833.564.8141
support@instructure.com
24 Hours a Day, 7 Days a Week!
You can also contact Canvas Support via the 'Help' button from within Canvas
---

Techsmith Relay
Techsmith Relay is our university video hosting platform and screen recording tool. This tool allows you to add in-video quizzing within your videos. Those quiz results can then feed into your Canvas gradebook. In addition, Techsmith Relay can auto-generate ADA compliant captions for your videos. This tool is free for all faculty and students of the University of Colorado.
Visit: ucdenver.techsmithrelay.com
Log in with your university credentials when prompted
Techsmith Relay Tutorials: https://www.techsmith.com/tutorial-techsmith-relay.html
---