About Our Teams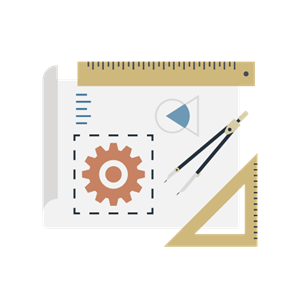 Welcome! We are the Online Design and Development and the Program Evaluation teams. We hope you will join us in our collaborative, exciting, and innovative work
Online Design and Development
The Online Design and Development team is made up of passionate educators who dream, discover, and design incredible learning experiences with our faculty and students. Our team includes experts in instructional design, training, media development, academic technology, and online program development. We partner with faculty through the full design and redesign of online curricula and courses, pairing our unique experiences and expertise with those of our incredible faculty.
Be sure to check out our current Trainings and Workshops, Online Teaching Blog, and curated Online Teaching Resources.
Program Evaluation
The Program Evaluation team includes experts in a variety of complementary fields including educational research and program evaluation, data analysis and visualization, survey methods and development, data reporting, inquiry approaches, and community engagement. We employ both quantitative and qualitative methods to document successes, to promote continuous improvement, and to provide voice to our students and educators.
We want our partnering programs to be able to confidently answer the question: Are the students in our optimized programs and redesigned courses performing academically at equivalent levels compared to their more traditional counterparts? Our team can identify and fill gaps in data needs or help with improvements to existing reporting structures.
We hope you will join us in this collaborative and exciting work!