We Are More Than a Marketing Team
As part of the Office of Digital Education, the Marketing Services team acts as the doorway to a full suite of marketing, development and creative expertise. We are your industry-experienced experts in everything digital, brand, strategy and integrated marketing. We are both analytical and creative – communicating, designing and developing to achieve results for the University of Colorado and the teams we collaborate with.
We are your Strategic Partner
It is the spirit of collaboration that defines our culture and our people. Together we understand that there's more to our work than successfully building a webpage, designing an advertisement or launching a campaign. It's about the bigger picture. It is our goal to create sustainable and efficient solutions for engaging students, building and extending the reach of the University of Colorado, the CU Online brand and, ultimately, making genuine connections with those who want to harness the power of digital education to achieve their goals.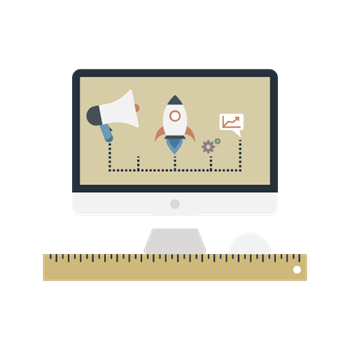 ---
Getting Creative
To support the Office of Digital Education, our creative services and web development team members collaborate to design, develop and produce industry-standard marketing materials that position CU Online for success in the higher education marketplace. Whether the project is large or small, our experienced team has the ability to execute quickly and stay on-brand, producing high-quality digital and traditional media pieces.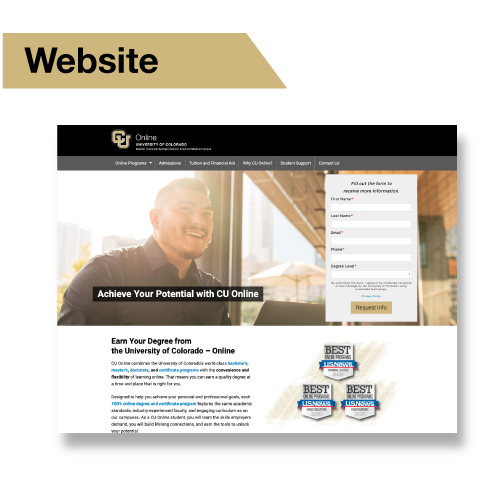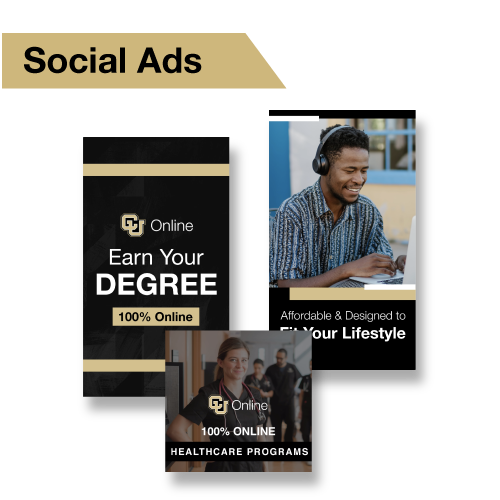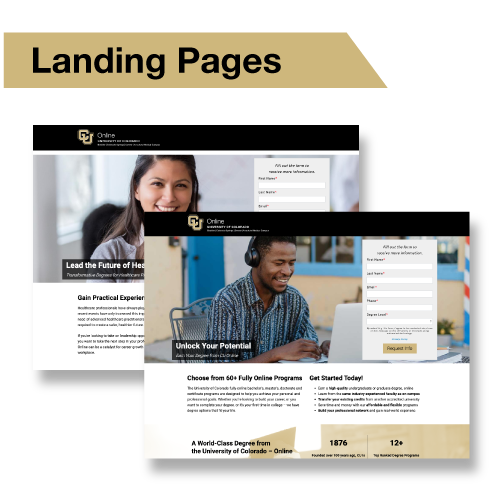 ---
What We Do
Creative Services
Web Development
Brand Strategy
Market Research
Paid Search
Content Creation
Traditional Advertising
Copywriting
Pay-Per-Click Advertising
Web Development
Data Analytics
SEO
Social Media
Email Marketing
User Experience
Photography
Video Production
Graphic Design
Collaborating to
Support Key Strategic Initiatives
Online students in Colorado, across the United States and around the world have more options for earning a degree than ever before. It's no longer enough to offer high-quality education and expect that students will enroll – the market space is simply too competitive.
Generating Leads & Enrolling Qualified Students
In order to reach and connect with today's students, we collaborate with our partners in the University of Colorado's schools and colleges to develop, refine and launch fully online programs that are current, relevant and prepare students for future success.
To build connections with potential students we create innovative, best in class marketing content that engages them in the ways they're used to (and in the places they're looking). Our marketing initiatives utilize industry-standard best practices and systems to engage, communicate with and track potential students throughout the enrollment pipeline.
The result is a clearer picture of today's learners and a deeper understanding of what they look for in their pursuit of higher education.