Online Teaching Resources
We partner with faculty to design and deliver excellent online learning experiences across CU using a wide range of pedagogical approaches, technologies, and resources. We have curated a selection of our resources and services for your use:
Course Consultations
We offer course consultations for small-scale design questions, such as writing or revising discussion questions, ideas for diversifying assignments, doing a basic review of the online course structure, or educational technology insights. This is a great way to connect with an instructional designer or consultant and make some targeted improvements to your specific course. Please use our Calend.ly page to schedule a consultation.
Course Template
All instructors are invited to use this template as a starting point when developing an online course. Check out this post for instructions on how to download the template from Canvas Commons.
Just in Time Checklist
Our Just in Time Design worksheet includes a checklist of simple best practices for developing your online course, along with additional links to relevant resources. These recommendations were informed from research and experts in the field.
Collaborative Course Mapping
Collaborative course mapping is our design approach for working with faculty on a redesign or new design of a fully online course. We believe that instructional design is best when combining our team's expertise with faculty knowledge and experience. This approach to course design is comprehensive and takes place over a short series of meetings to map out and design or redesign your course. Please see the following course map for our 8 week Online Skills Mastery course: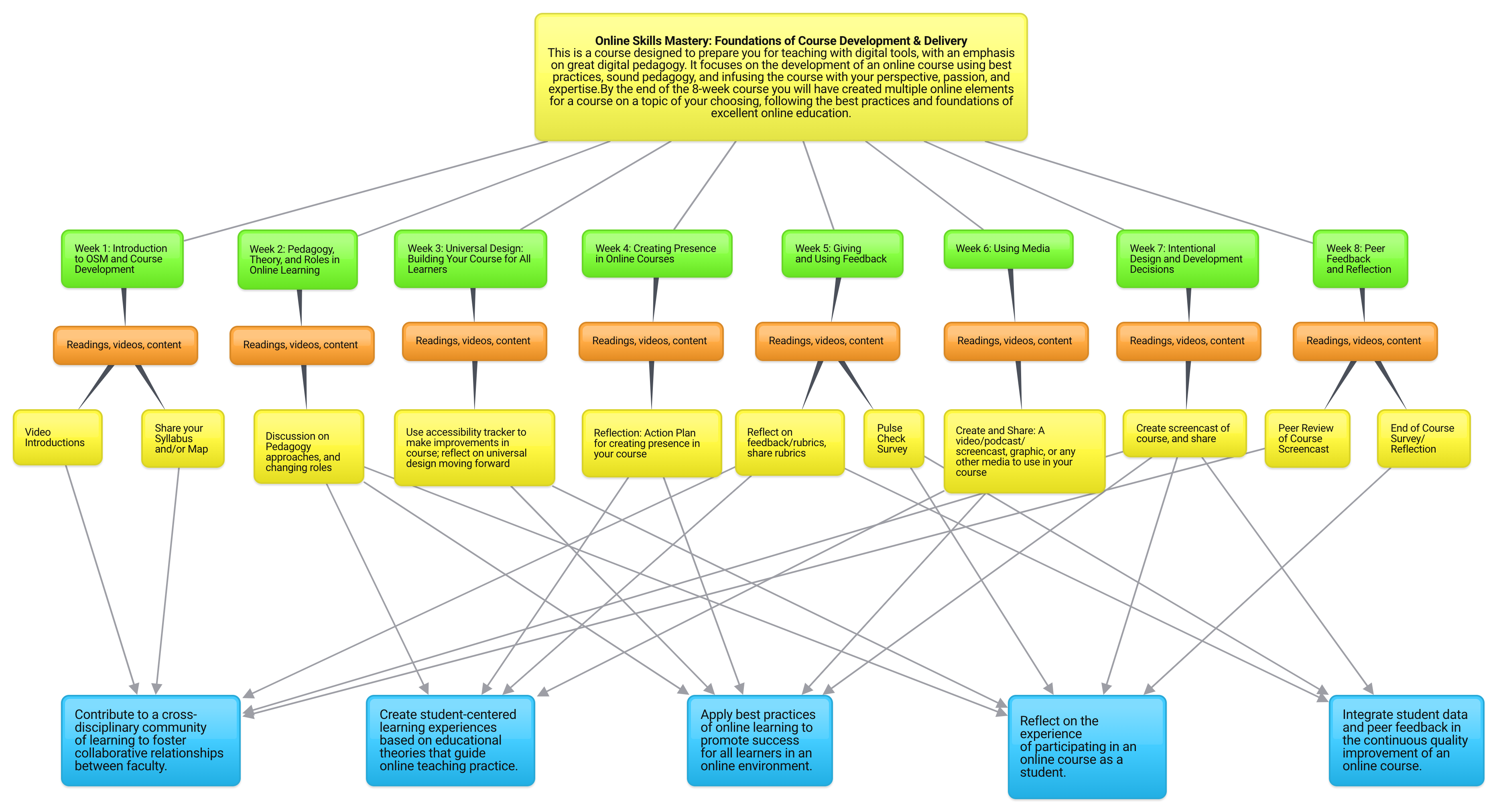 Program Design
We work in partnership with schools, colleges, and departments to redesign existing online programs, move face-to-face program onlines, and develop brand new online programs. The program design process includes values discovery, development of student-facing program outcomes, and course alignment within the program design.