Update or verify your addresses before Jan. 5
The wind up to 2018 has begun, bringing with it important deadlines. To ensure you receive important documents such as the W-2 error-free and on time, verify or correct your addresses in the employee portal by Jan. 5.
Use the following steps to begin (Note: Click on any image to enlarge it):
Log into the portal, select My Info and choose Employee Profile from the menu.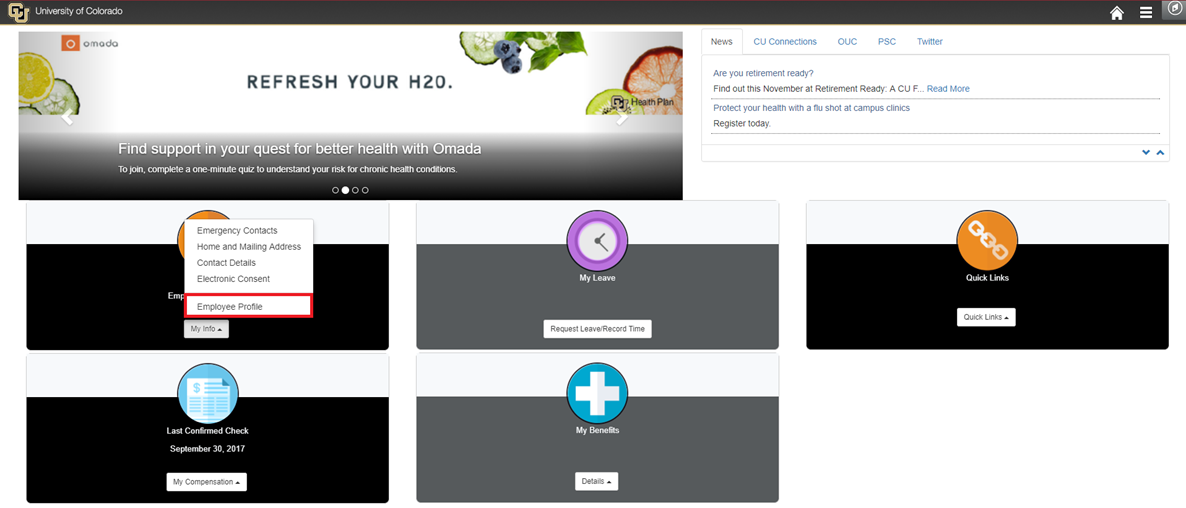 Review your mailing and home addresses.

If they are not correct, update them by clicking on the Home Address and Mailing Address boxes.
The following screen will populate allowing you to update your information and save it.

Learn more
To learn more about important year-end deadlines and review 2018 tax rates and contribution limits, visit the Employee Services website.