Interconnect initiative saves CU money while drastically improving reliability, bandwidth and more
University Information Services (UIS) recently completed the Processing Site Interconnect initiative, which improved network reliability, increased bandwidth by over 500 percent, decreased operating costs by 30 percent and set the foundation to allow UIS to expand going forward.
In August 2017, the UIS Enterprise Cloud Services (ECS) Infrastructure team began the Processing Site Interconnect initiative to improve UIS's site to site network. Specifically, it looked to improve reliability and bandwidth between 1800 Grant Street and our processing sites at the Colorado e-Fort facility and our Hosting.com facility. Our e-Fort facility hosts CU's nonproduction systems, the testing and development versions of CU's production enterprise application systems. Our Hosting.com facility hosts CU's production environment, our "live" systems where students, staff and faculty access MyCU portal and utilize services such as the student information system, benefits information, CU-Data, and many other services.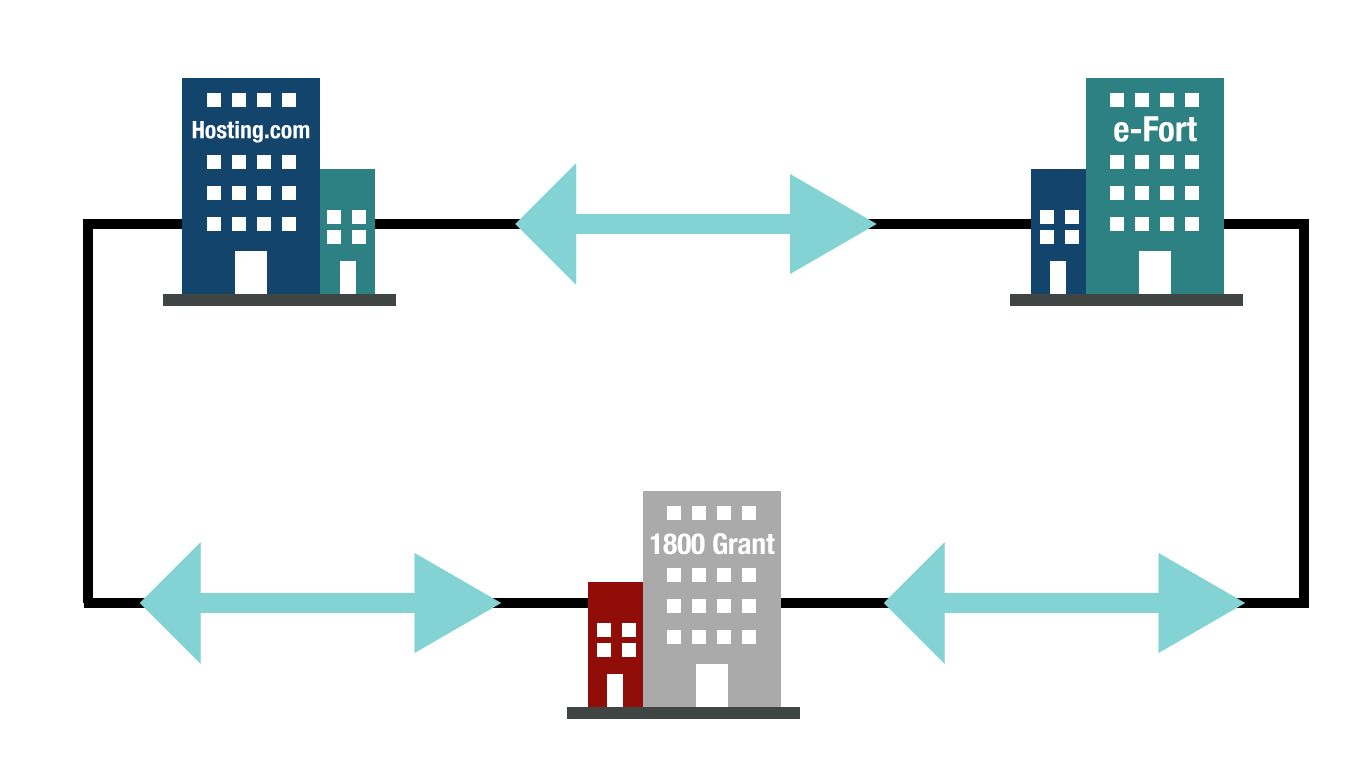 Previously, a fiber network connected these sites through CenturyLink's network. While it functioned similarly, overhead costs and inflexibility led UIS to switch to a Zayo Dark Fiber. Dark fiber increased bandwidth by over 500 percent from 1G and 10G single links between sites to 50G between each site. It provides flexibility and versatility with a dual egress path service at each site, allowing circuit failover in case of a fiber cut. Additionally, the system can support up to 400Gb/s at no additional operating cost.
The Interconnect initiative improved on a site-to-site network initially implemented in 2012 and moved toward a more modern, efficient design and configuration. The previous system had bandwidth limitations and its unprotected single-path services meant there was no backup if it were to go down. While the service was adequate, there was much room for improvement. Small interruptions and outages were common and untracked, making it hard to judge the system's unreliability.
Interconnect at a glance:
UIS spent over 800 hours on this initiative.
It began in August 2017 and ended in November 2018.
It lowered the UIS monthly costs by roughly 30 percent.
It gave 1800 Grant and remote sites a faster, more reliable network.
It improves maintenance capabilities.
It increased bandwidth by over 500 percent.
The new network established foundational improvements and flexibility to support UIS 2019 strategic goals.