Take your first look at Wave 3 changes
In late July, Elevate Wave 3 upgrades will be integrated into the HCM system. As part of this integration, all HCM users will have the ability to access the system using tiles on Fluid dashboards. A select few of these dashboards will also be made available to employees and managers when the portal is down for maintenance.
This experience will differ among HCM users, employees and managers. Learn more below:
Employee and manager dashboards
In Wave 3, tiles for managers and all CU employees will be made accessible only when the portal is down for maintenance. This will allow employees and managers a way to access some portal content that would normally be inaccessible during maintenance periods.
Note: HCM users will see employee and manager tiles at all times.
Employee Tiles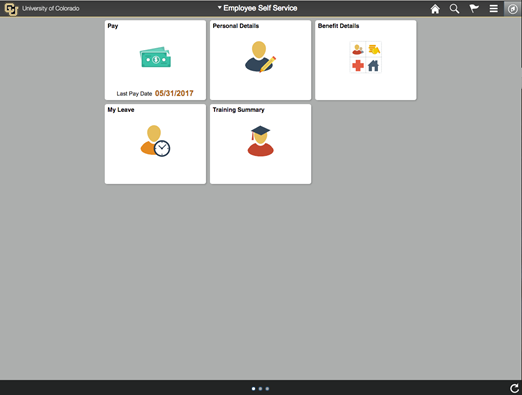 | | |
| --- | --- |
| Pay | Personal Details |
| Benefit Details | My Leave |
| Training Summary | |
Manager Tiles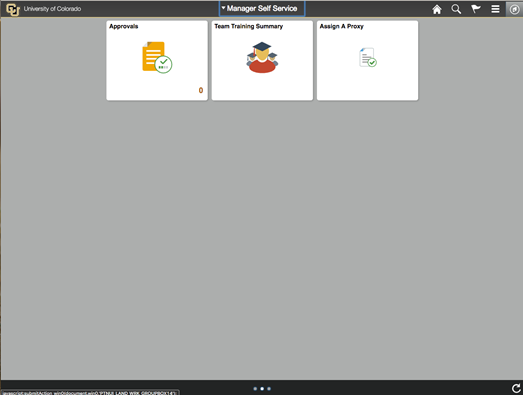 Approvals
Team Training Summary
Assign a Proxy
HCM Community Users dashboard
The HCM Community Users dashboard is one of the most prominent Fluid upgrades of Wave 3. This dashboard will present users with an upgraded user experience to complete their daily tasks within the application. The specific tiles users see will depend on their individual level of HCM access.
HCM Tiles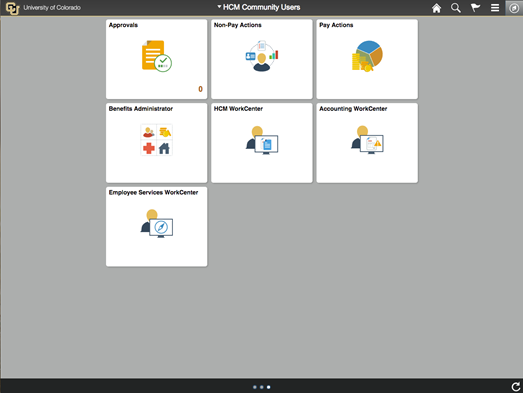 Seven HCM tiles will be introduced in Wave 3:

Approvals




Non-Pay Actions




Pay Actions




Benefits Administrator

HCM WorkCenter




Accounting WorkCenter




Employee Services WorkCenter
Accessing the dashboards
To access the dashboards, a drop-down menu (as seen below) will be present in the portal. Options available in this menu depend on users' level of access.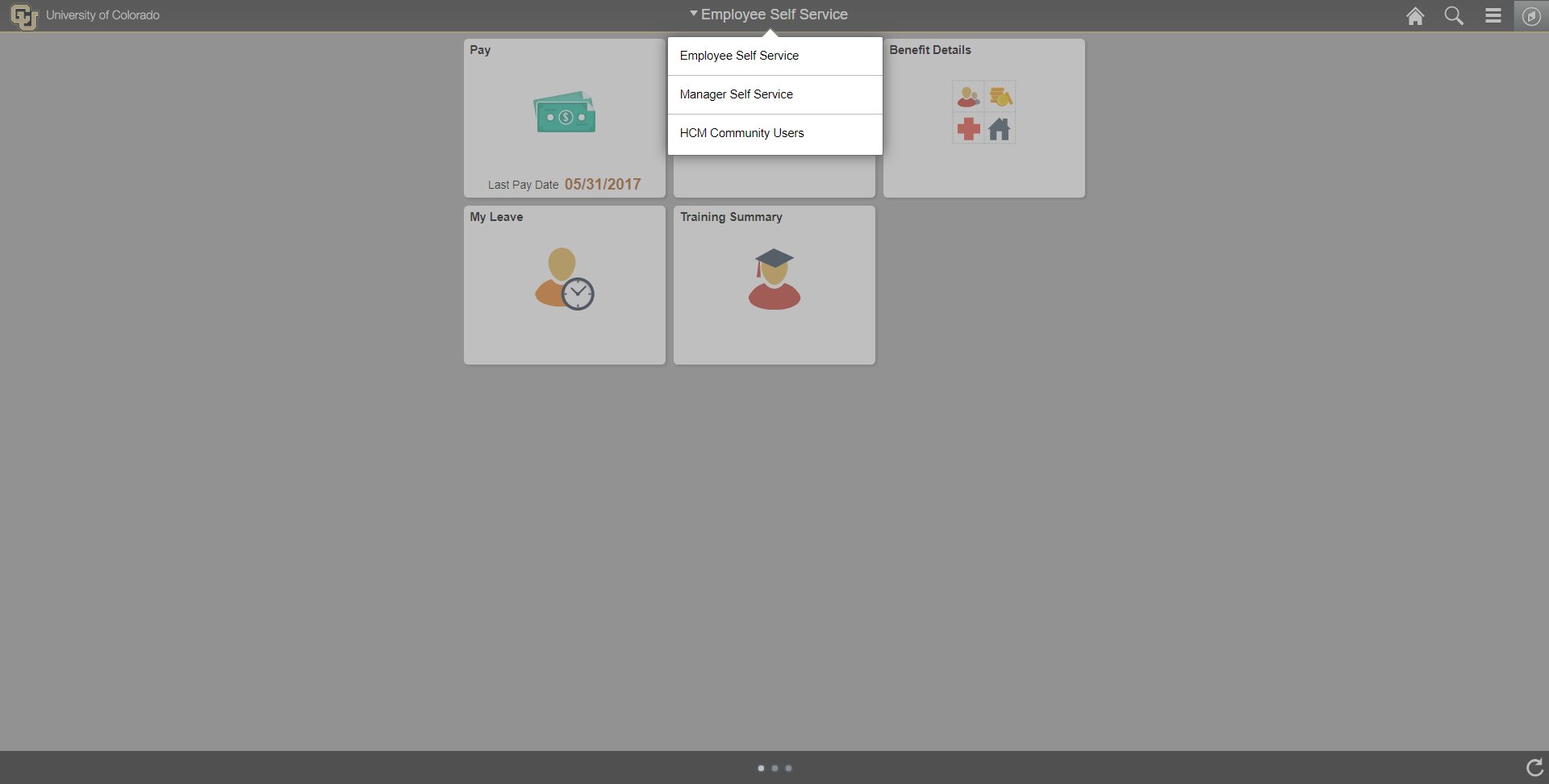 Why are these changes being made?
These Wave 3 changes are an important step that will allow the user experience to be continuously improved. In the future, additional tiles will be added to increase functionality and create a more cohesive portal experience for employees.
Prepare for the changes with training sessions
Need more information? Webinars and structured labs are available. Users are required to participate in both a webinar and a structured lab.
Webinars
On July 18, two sessions of the same webinar will be available. The first session runs from 9:00 – 10:15 a.m. and the second session from 10:30 – 11:45 a.m.
Topics include:
Overview of changes
Creating a position
Funding a position
Modifying a position
ePAR for NPP
To sign up, please select the session you would like to attend and click on the registration button.
Elevate Wave 3 – Create and Modify a Position
9:00 - 10:15 a.m.

Register
Elevate Wave 3 – Create and Modify a Position
10:30 - 11:45 a.m.

Register
Structured labs
In addition to webinars, experts will host hands-on structured labs on every CU campus from July 19 – 31. View a detailed schedule and sign up.