Skillsoft posters coming to your office
Let your department know about Skillsoft's ways to learn, discover and achieve.
We've sent out promotional posters to your department. When you receive them in the coming days, please display them in a break room or other high-traffic areas throughout the office.
Take a sneak peek of the poster: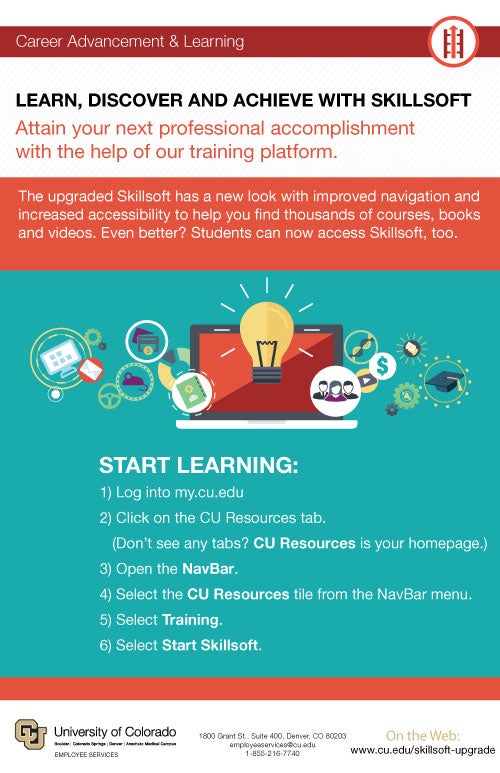 Skillsoft's online training platform has a fresh look with a new user-friendly interface. This redesign offers new ways to access and search for learning resources. Even better? Students can how access Skillsoft, giving them options to take CU custom compliance trainings along with Skillsoft's thousands of courses and books.
Learn more about these exciting changes.
If you would like to request a poster, please email ES.Communications@cu.edu with the subject line, "Skillsoft posters."