Open Enrollment posters on the way to your office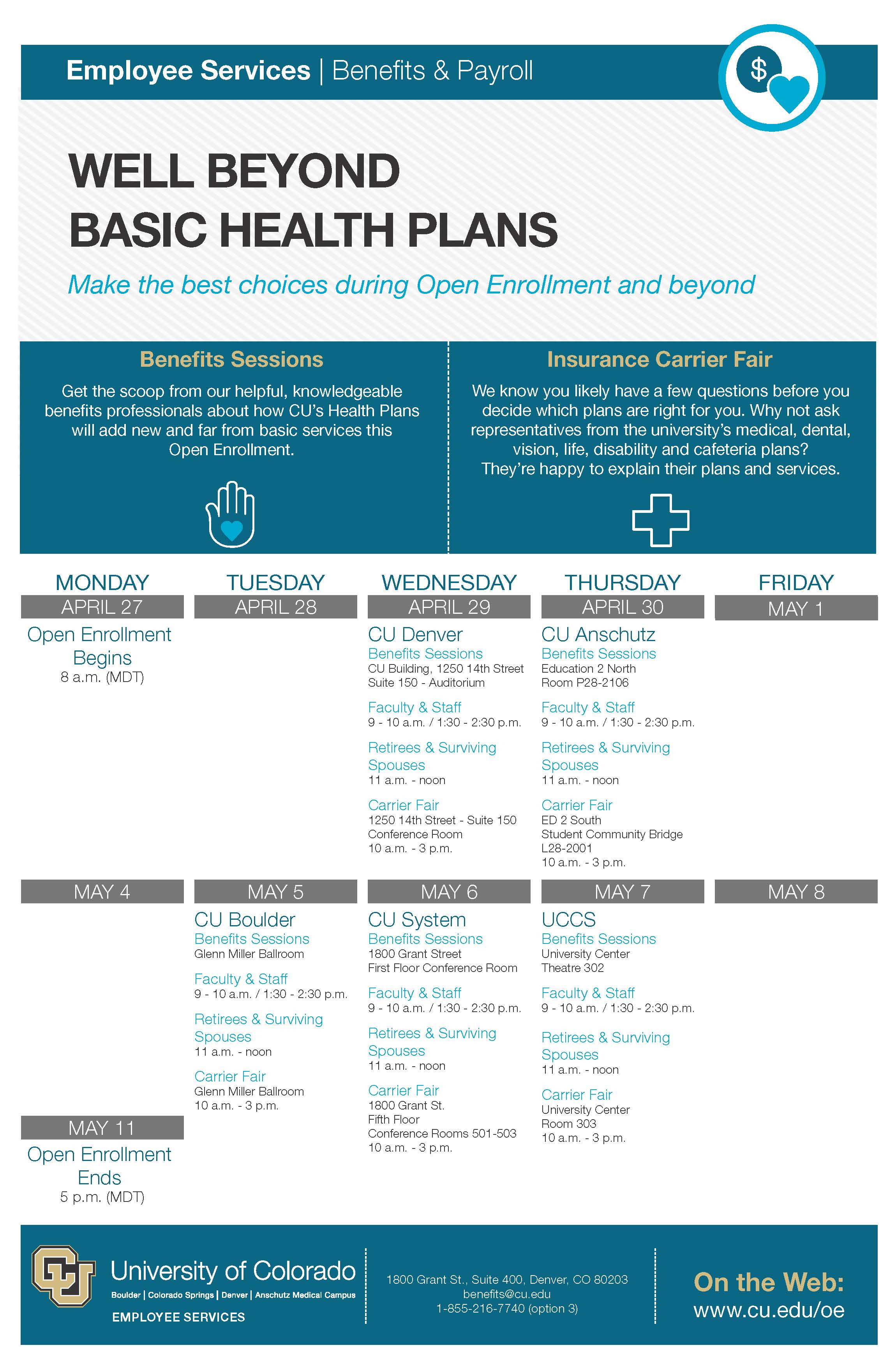 The time to select benefits is coming, and we want you and your department to be ready. As Open Enrollment approaches, we will send you posters for your office.
Please check your mail for these posters, which will tell faculty and staff about on-campus Open Enrollment benefits sessions and fairs, and to add a little color to your walls.
Posters should arrive the week of April 6. We ask that you hang these around your office to inform your department of upcoming Open Enrollment events.
If you need more, let us know! You can email ES.Communications@cu.edu and we'll send more to you.
You can also download a copy of the poster here and print as many copies as you need.
And remember, Open Enrollment runs April 27 - May 11.