New procedures implemented in 2014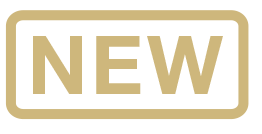 Final pay, hand-drawn check processes revamped
Employee Services will change two procedures, for final pay and hand-drawn check processing, effective Jan. 1, 2014.
Final pay
Voluntary final pay will be calculated and paid through regular time collection on the next scheduled pay date. Involuntary pay will be calculated within 24 hours of termination.
Hand-drawn/off-cycle payments
The new off-cycle time collection process that will allow PPLs to enter late pay, one-time payments and other exception payments for monthly employees.
Processing for this special cycle will occur the last week of the month with a Friday payday and payment will be made available to employees as per their usual form of payment (check and/or advice).
With the implementation of this process, some changes include a new HRMS menu item to create off-cycle batches and the disabling of load data from leave app selection.
Please review both policies at https://www.cu.edu/pbs/procedures/. 
Please email pbs.datachange@cu.edu with any comments, feedback or questions about this policy.