A new, modern CU Resources area will debut in the portal later this fall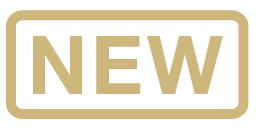 Beginning this fall, University of Colorado employees will see ongoing improvements to the CU Resources tab in the employee portal. When it debuts, the redesign will modernize the portal and will make it easier to navigate. Upon entering the CU Resources area, employees will find timely, useful news and information about the university, their jobs, their benefits, their health, job perks and more.
What's new to the portal?
New features include an expanded news area, rotating featured items, favorites, recently used pages, quick links, drop down menus, new accordion menus and icons, social network integration, a tablet-friendly design and the ability to personalize content and layout.
How will CU Resources change for HRMS users?
It will stay the same. All the CU Resources tools employees use currently will be accessed in the same way following the launch. On the bright side, future upgrades will help to increase of the accuracy of employee-provided data and reduce the amount time department assistants, payroll liaisons and personnel liaisons spend collecting this information.
What about future upgrades?
The fall launch establishes a foundation for significant improvements to CU Resources. CU will strategically expand the portal's features to provide employees with tools to make their work lives easier and increase the amount of information specifically tailored for them. Additional features will be released in early 2014.
The CU Resources improvements will redefine how the university communicates to employees, with future upgrades targeting information to individual employees, said E. Jill Pollock, vice president for Employee and Information Services.
Want a sneak peak?
Get news on portal changes at curesources.wordpress.com/